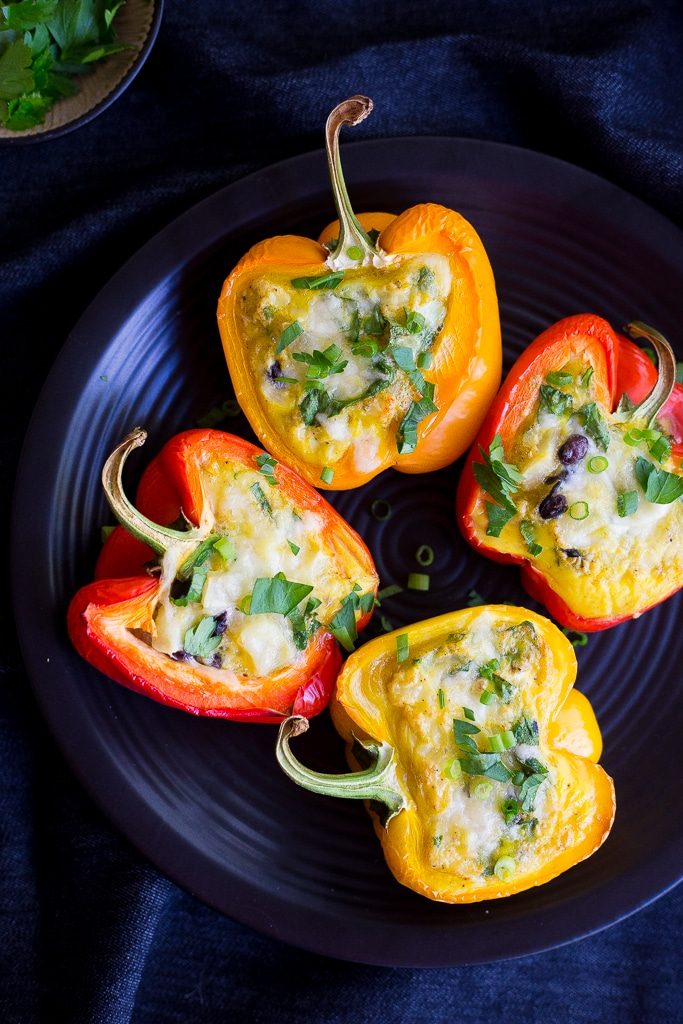 These days breakfast really is the most important meal of the day.  Really, all meals (and snacks!) are important, but after going without food all night while nursing a little one, I wake up feeling starving.

Cereal has always been a go-to for breakfast, but lately, cold cereal and almond milk just won't cut it.  I need something that contains protein and will fill me up.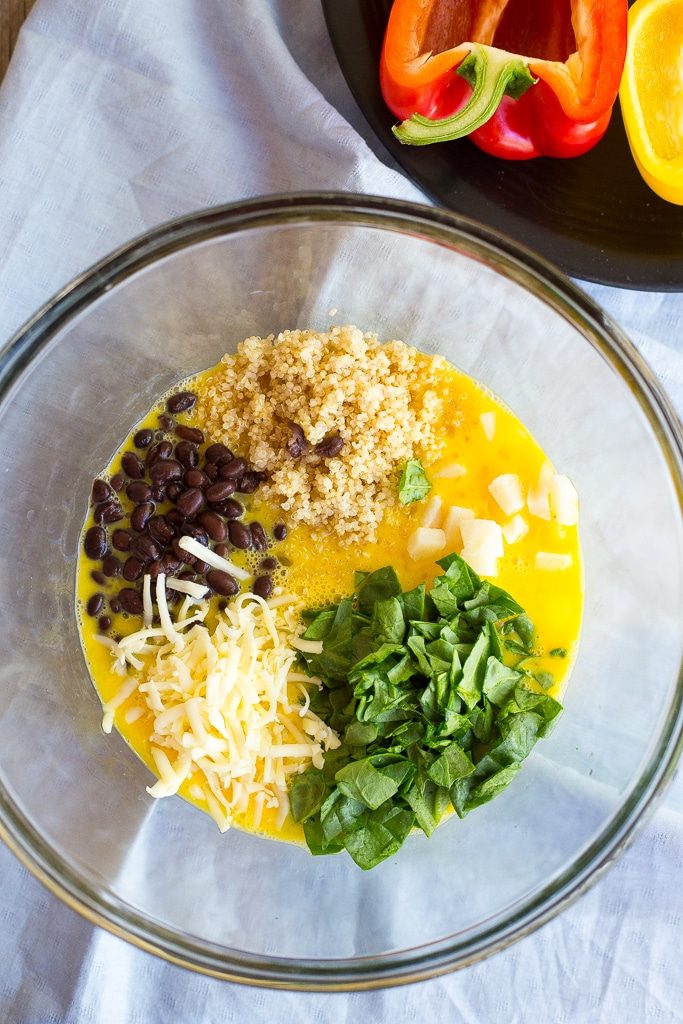 I've always loved stuffed peppers so I was really excited when I decided to make these breakfast stuffed peppers.  You can make these ahead of time and re-heat them each morning, which I think is so important for people who don't have long in the morning but still want a healthy, hearty breakfast!