These Baked Fajita Taquitos combine two amazing Mexican dishes into one delicious dinner that is gluten free and vegan!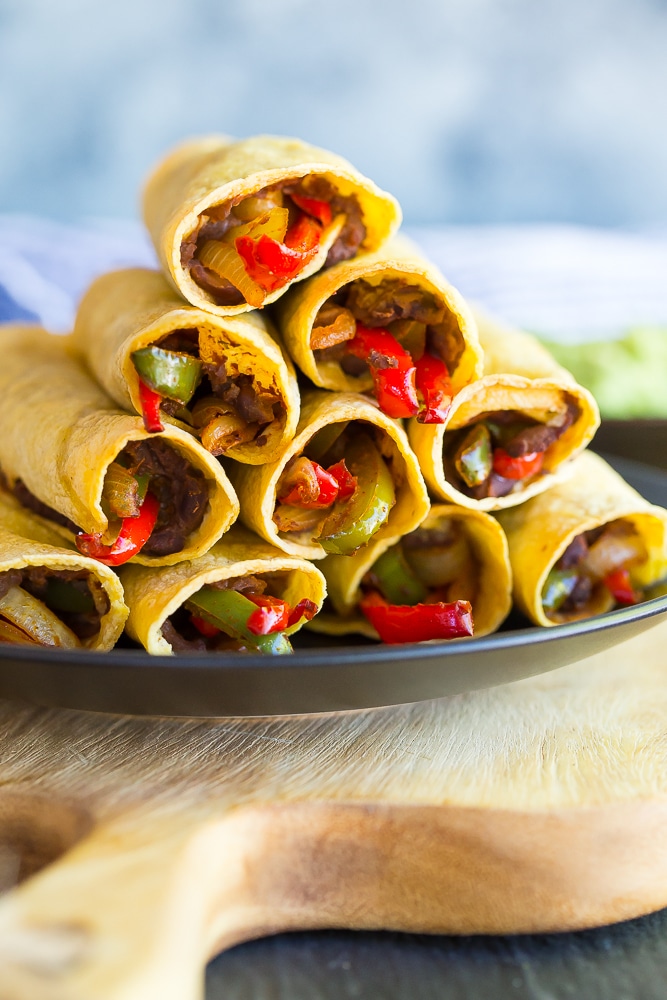 I promise that I won't always just talk about the weather, but I just gotta say, it's still so freaking hot here!  I have to wear sunblock every single time I go for a walk and I'm still rocking my shorts and tank tops.  Eli just turned 3 months old and all he knows in this world is hot miserable weather.  Maybe that's why he is crying all the time
Now that I have that off my chest, let's talk taquitos!  They're basically like tacos but they're baked to crispy perfection and they're fun to eat.  I used to eat microwave cheese taquitos from a box all the time when I was in high school and I'm embarrassed at how much I liked them.
I got really excited when I saw them at the store a few years ago and was then horrified at how gross they were and how many I had consumed when I was younger!  I may not eat the frozen taquitos anymore but I still need my taquito fix.  I've made a few versions but right now I'm really loving these Baked Fajita Taquitos.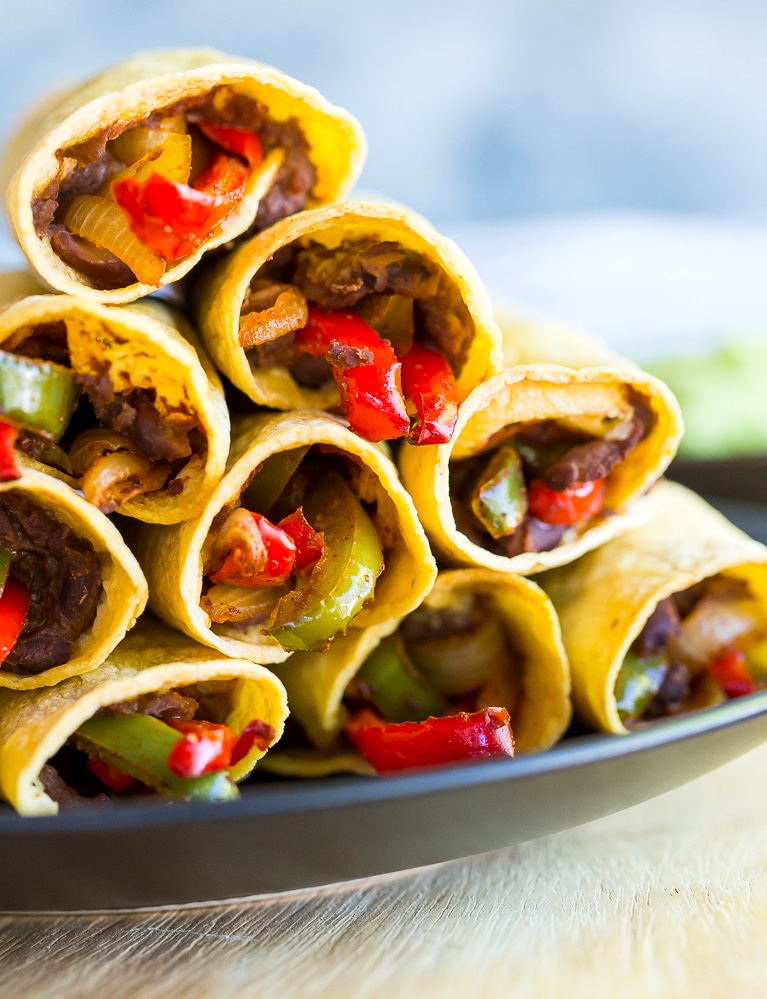 They're crispy baked corn torillas that are filled with seasoned peppers and onions and some refried black beans to help everything stick together.  They're great dipped in guacamole and salsa or topped with lettuce and tomato!  I'm not eating dairy right now, but you could also melt some cheese on top of them if you like