This Cheezy Vegan Taco Skillet comes together quickly for an easy and delicious weeknight dinner with a hint of pumpkin!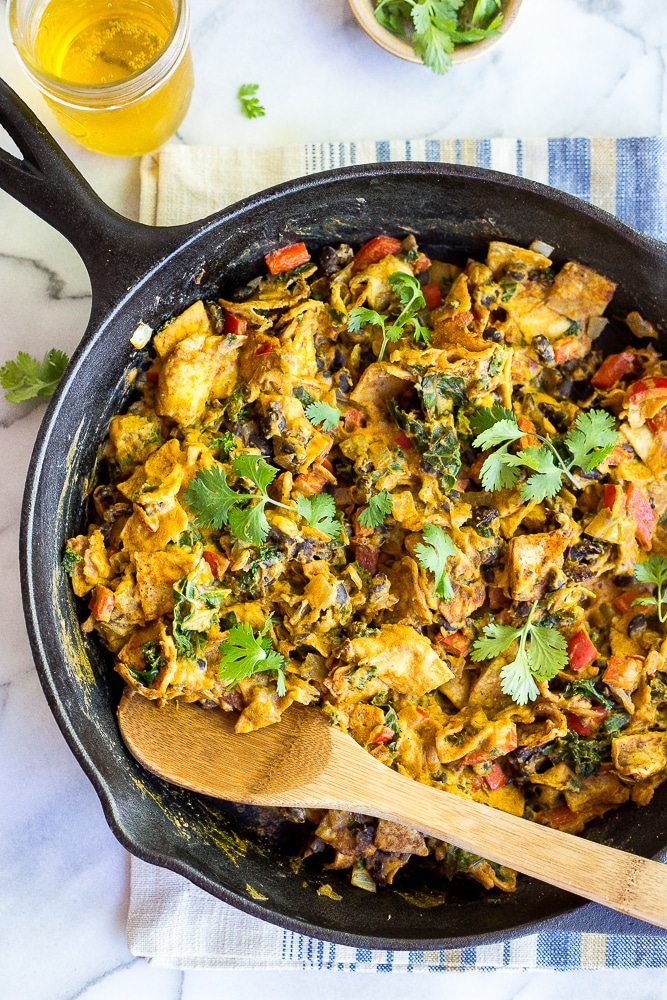 Hi friends!  I hope everyone had a great weekend!  We had a really fun one here, but I'm sad to say that only in Arizona would you get sunburned going to a pumpkin patch in mid October.  Thankfully Eli was spared, because we were extra careful not to get him in the sun, but both my husband and I got burned and after an afternoon walking around in the hot sun, I was pretty exhausted.
But, I love having traditions, especially  now that we have a little one, and going to the pumpkin patch is one thing I love doing in October, rain or scorching hot sun!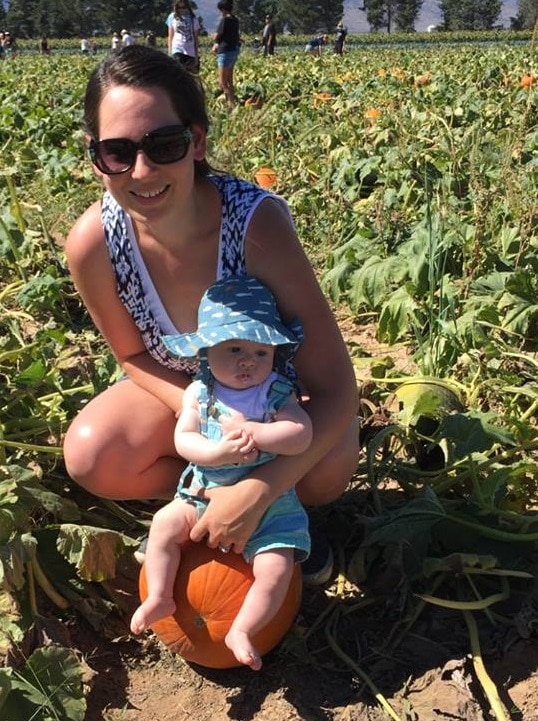 I meant to share this recipe much sooner, but lately time just seems to get away from me.  Right now, I'm typing up this post as quietly and quickly as possible so Elijah doesn't wake up before I'm finished (success!).  I'm sharing it with you now though, and it's most definitely worth the wait!  Remember a few weeks ago when I shared my amazing Vegan Pumpkin Cheese Sauce with you?  If you haven't made it yet I'm giving you another great excuse.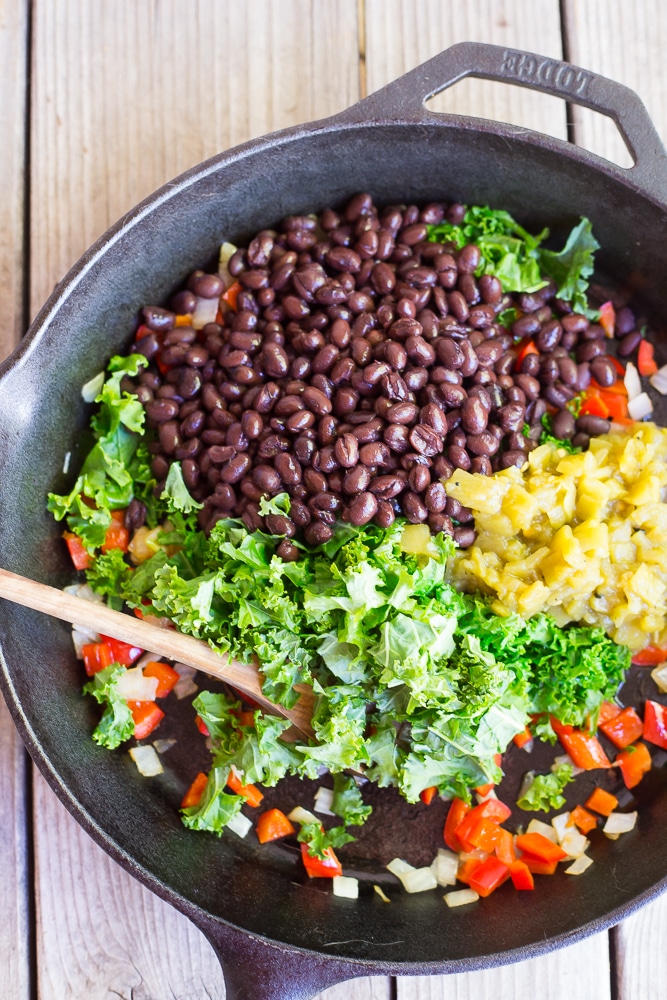 This Cheezy Vegan Taco Skillet is a play on my "chopped" enchiladas.  I just saute up all the vegetables and then chop the corn tortillas into small pieces and add in the cheese sauce.  All the flavors come together really nicely and as much as I love me some tacos, this taco skillet is a little easier to eat!  You won't have to worry about all the fillings coming out the back of the taco, because they will all be going right into your mouth on a spoon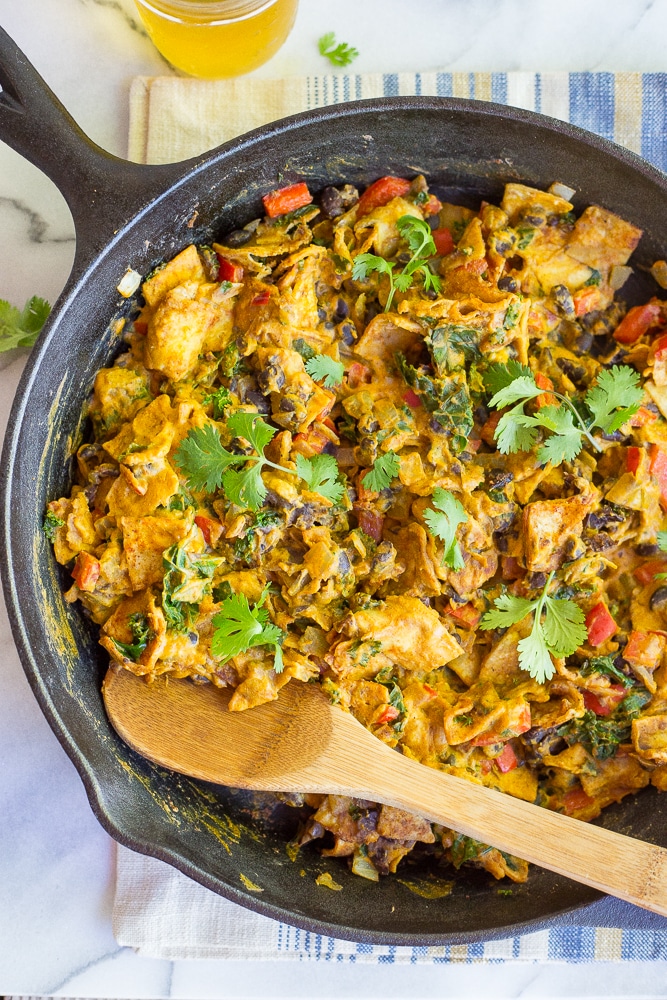 You will need the recipe for my Best Vegan Pumpkin Cheese Sauce to make these skillet tacos.