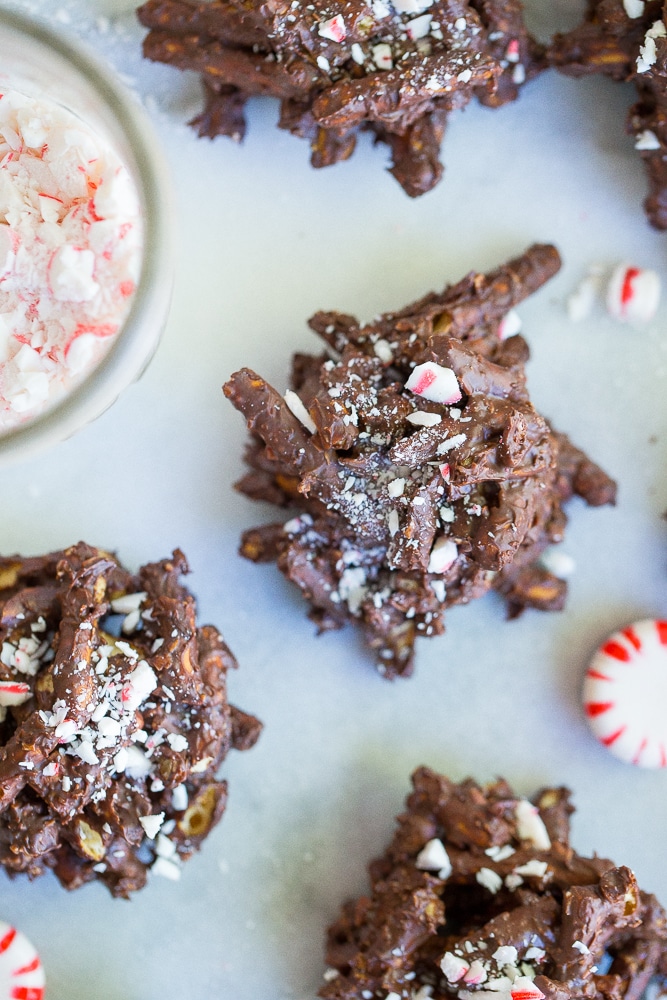 Ahhh, Christmas season is finally upon us and I couldn't be happier!  I'm not sure if it's the fact that we are finally getting some amazing weather around here, or that it gives me an excuse to eat a lot of sweets, but either way, I'm doing my happy dance
We normally buy our Christmas tree the day after Thanksgiving, but last year we noticed that it was quite brown and crispy by the time Christmas rolled around so we're putting it off a few weeks this year.  So, in the meantime, I'm listening to Christmas music and stuffing my face with these cookies.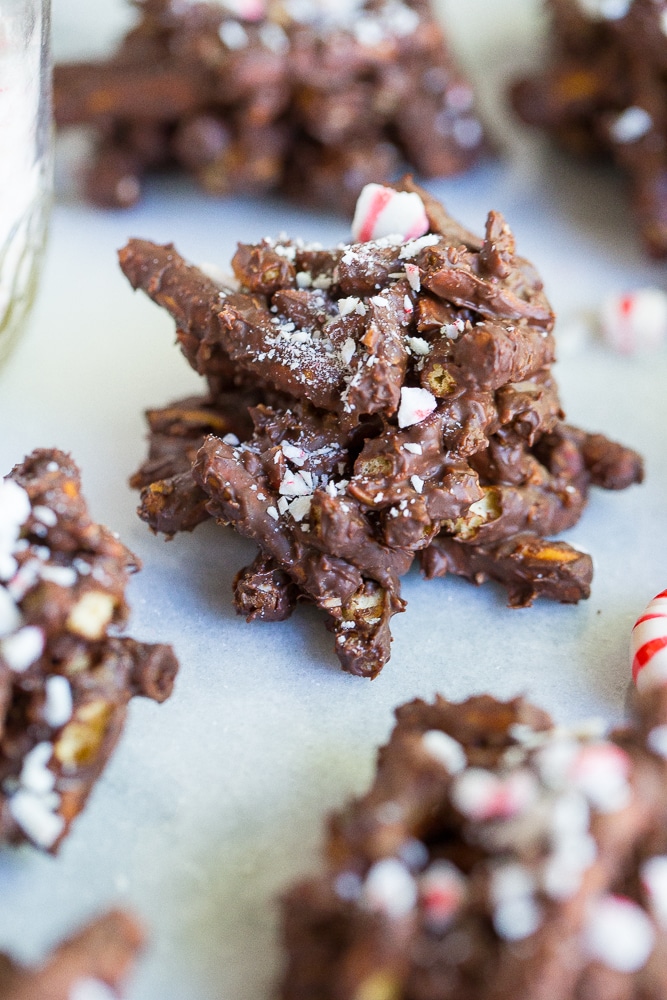 These are the easiest holiday treat you could possibly make.  The most difficult thing you will have to do is smash the peppermints, and I would say that job is more fun than hard!  As much as it is finally the season for turning on your oven to make cookies, I'm always up for an easy no bake cookie so hopefully you are too.  You only need 3 ingredients to make these easy Chocolate and Peppermint Haystacks and everyone is sure to love them!