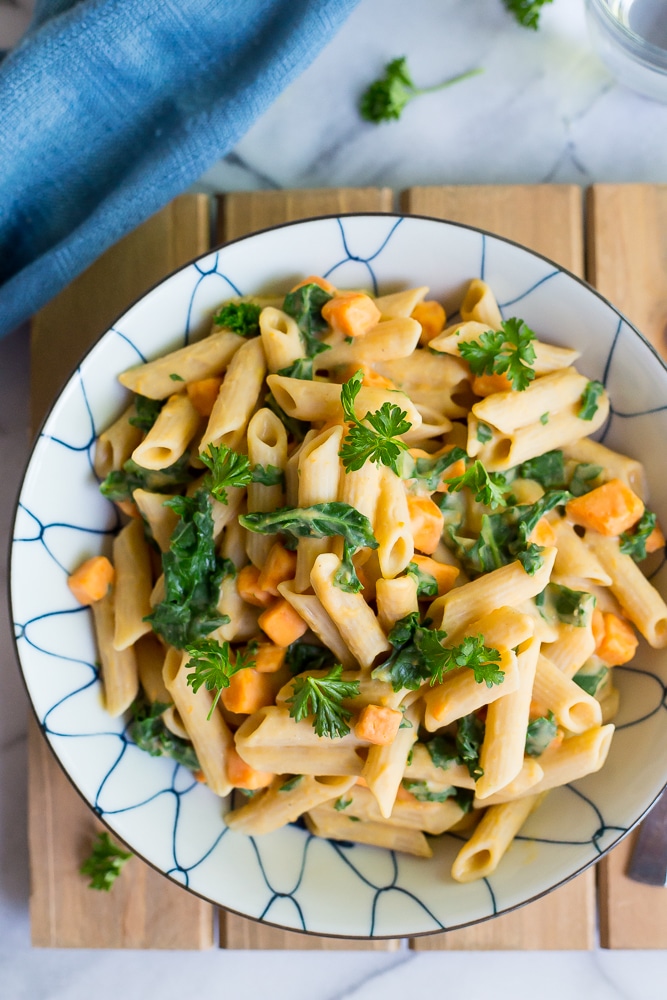 It's time for 30 Minute Thursday!  For those of you who are new around here, on the first Thursday of each month I get together with some other awesome bloggers and we all provide you with delicious dinner recipes that can be made in 30 minutes or less.  For those of you who aren't new around here, I'm so sorry I haven't posted a 30 Minute Thursday recipe in so long! (Scroll to bottom of the page for more 30 Minute Dinner Recipes!)
Keeping up with blogging the last 3 1/2 months has been difficult, to say the least.  Although, 30 minute meals have pretty much been all I've been making for dinner lately, most of them have consisted of boiling noodles and throwing a jar of tomato sauce on top.  I'm guessing you guys probably don't need a recipe for spaghetti though!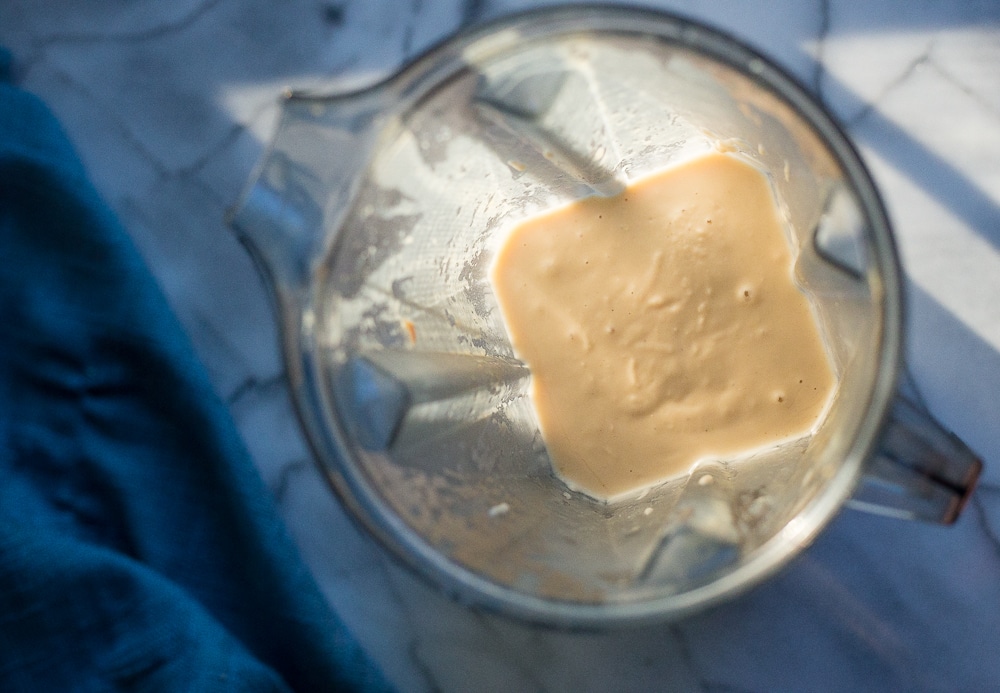 While this dish is a pasta recipe, it's so much more fun than spaghetti.  Remember when I reviewed Terra's Kitchen and raved about the white bean sauce on their vegan power bowls?  Well, I decided to make my own version and add it to some pasta.  I love adding white beans or chickpeas to pastas for some extra protein, so I thought it would be great to instead top the pasta with a creamy sauce made out of white beans.  And, it's pretty delicious!
I also boiled the pasta with some diced sweet potato, because who doesn't like sweet potato!  (Oh wait, that would be my husband.  I was clearing his bowl and found about 8 chunks of sweet potato left in it!)  And then I threw some kale in at the very last minute for some green goodness.  I hope you enjoy this 30 Minute dinner and also check out the rest for some more inspiration!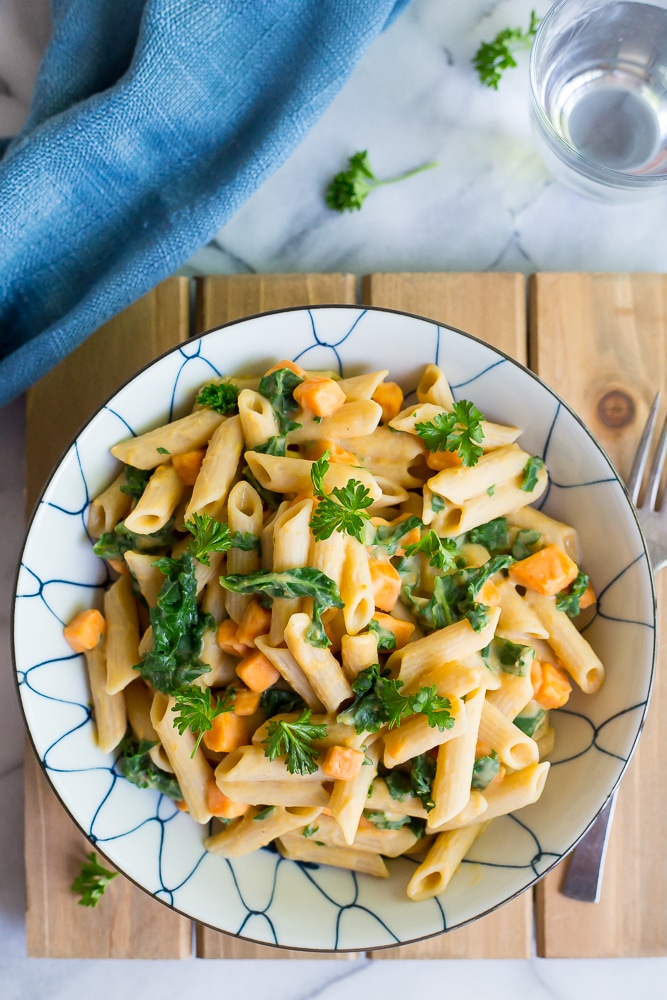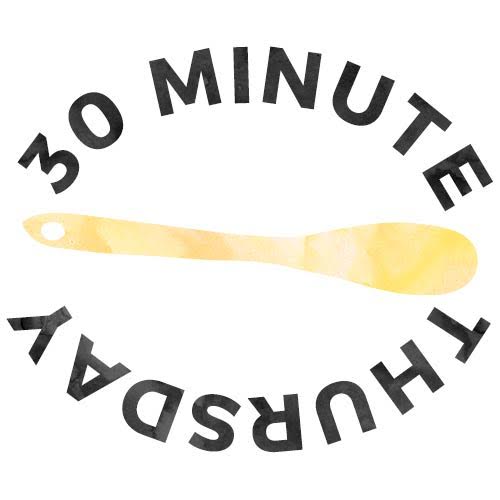 *Not all recipes are vegetarian or gluten free, but some can easily be adapted!
Garlic Parmesan Pasta with Spinach and Mushrooms from Pumpkin 'N Spice
Creamy Avocado Vegetable Burritos from Kristine's Kitchen
30 Minute Chicken Noodle Soup from Bake.Eat.Repeat.
30 Minute Tuscan Chicken Skillet from Sweet Peas & Saffron
Chestnut, Mushroom and Butternut Squash Baked Risotto from Floating Kitchen
Maple Apple Pork Chops Skillet from Savory Nothings
Healthier Skillet Chicken Parmesan from The Recipe Rebel