These Roasted Butternut Squash Tacos are a great seasonal spin on your traditional taco.  They're great for an easy weeknight dinner!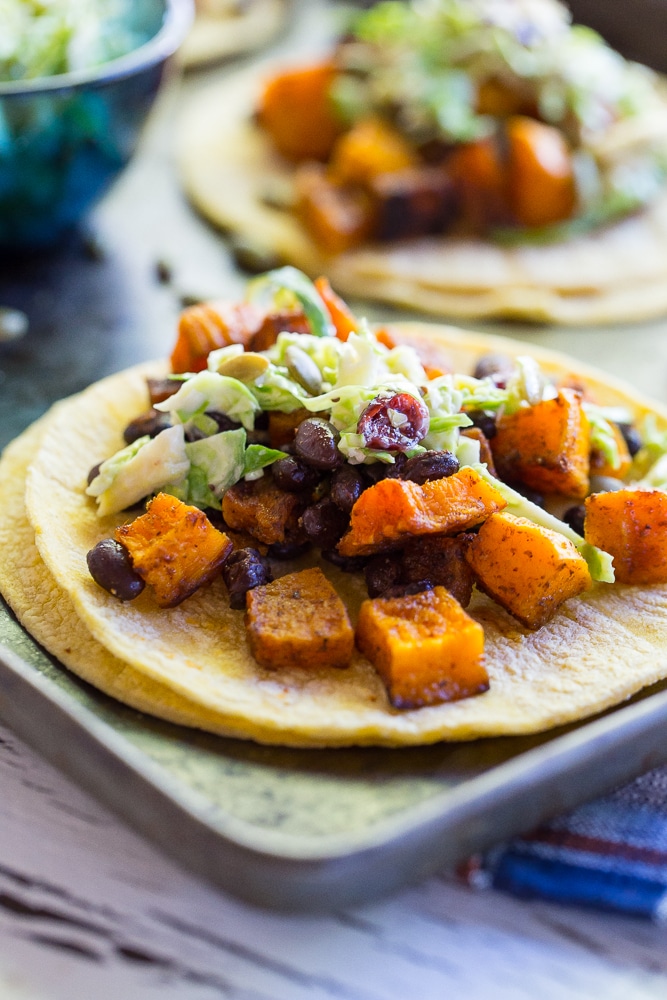 In full disclosure I had to look back through my posts to see if I already had this recipe in the archives because this is the kind of meal I eat about once a week.  I usually use sweet potato, but I also love butternut squash and it's perfectly in season right now and it's just as delicious in these tacos!
Do you remember that Brussels Sprout Slaw I made a few weeks ago?  Well, it's not mandatory, but I would highly recommend making it and topping these babies with it.  It gives it a great crunch  and makes it even a little more seasonal, if that's how you roll.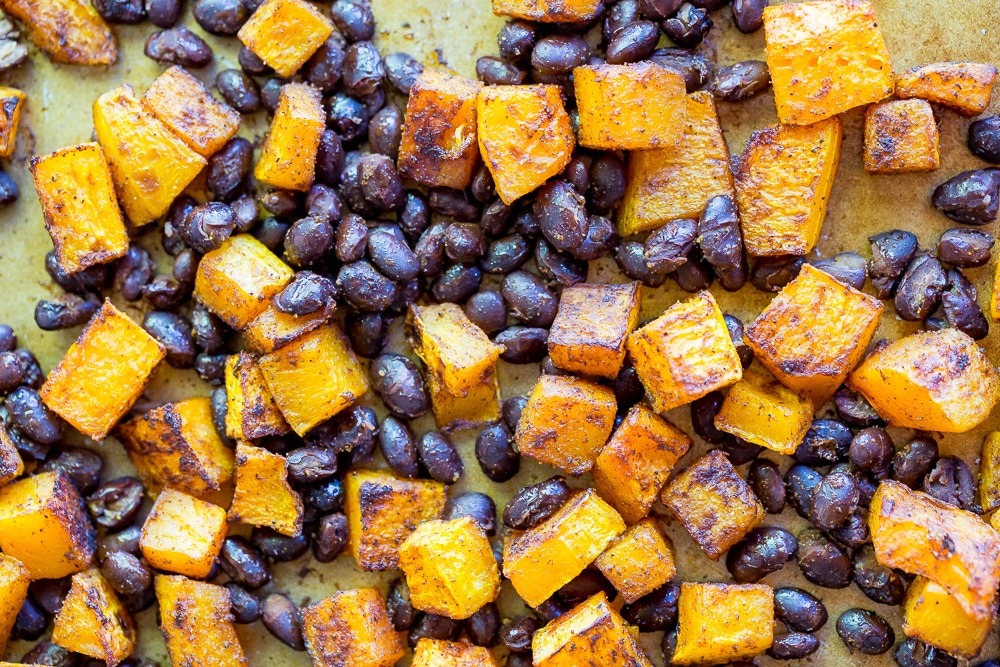 I won't bore you with my love of tacos because I'm sure I've said it many times before, but I really could eat them for every single meal.  You can make breakfast tacos, Asian inspired tacos and some pretty awesome BBQ tacos.  They're so great for an easy clean out the refrigerator kind of meal and I almost always seem to have some kind of taco ingredient on hand.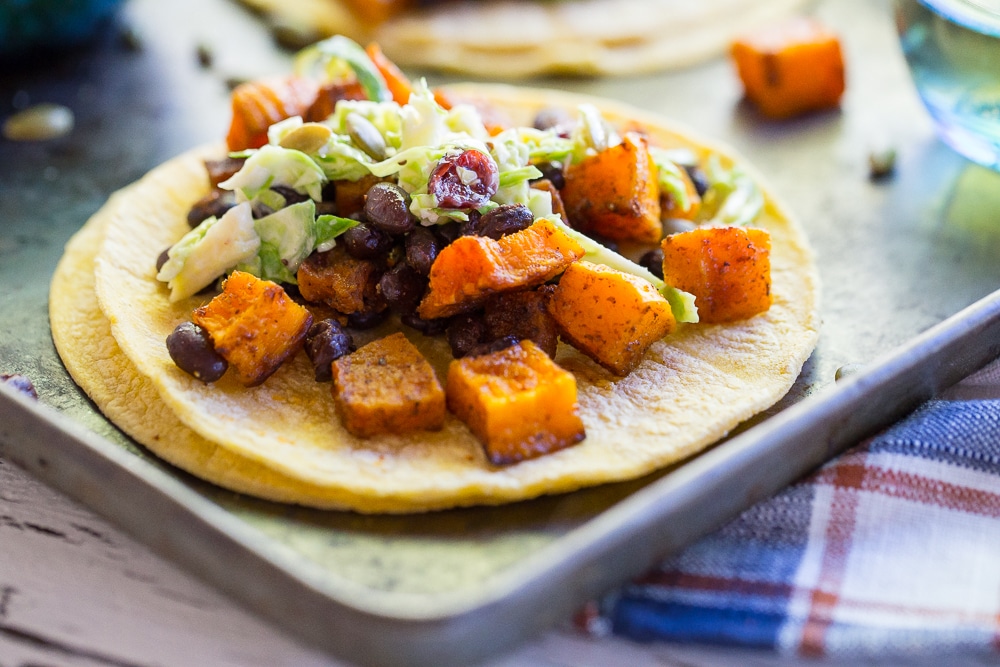 I hope you love these seasonal tacos as much as I do!  And I hope everyone is doing well.  I don't want to get too political on here, but I think today has been a hard day for lots of people in this country and I just want to send love and peace out to everyone