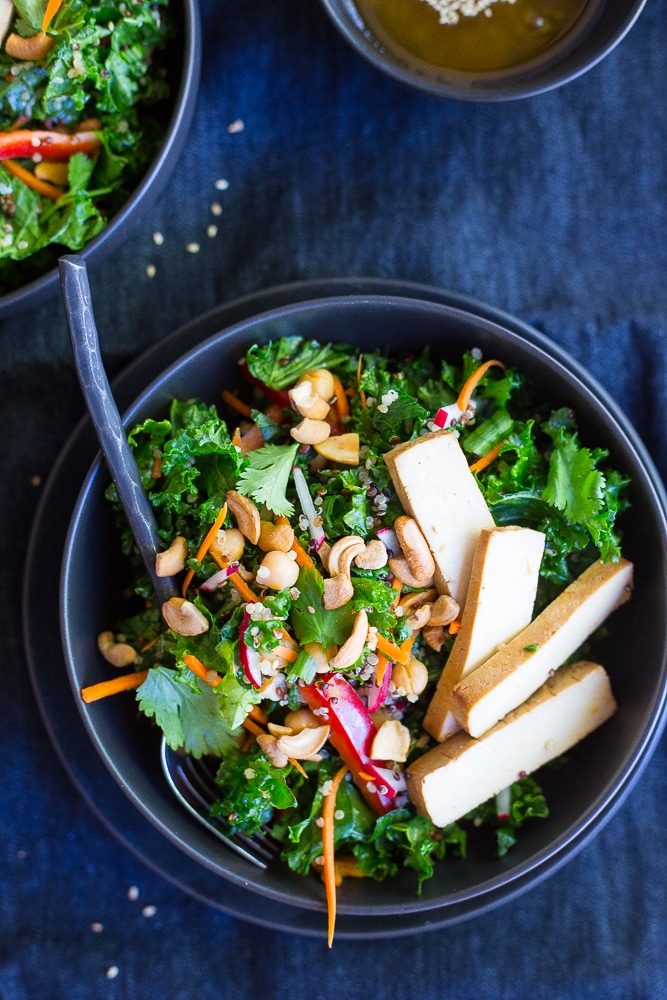 Hi Friends!  As I see my Pinterest and Facebook feeds overloaded with cookies, pies and cakes, it makes me want to run and bury my face in a big bowl of salad!  Don't get me wrong, I do love my sweets, but I can only take so much before I need to get back to my savory favorites.  Like salad.  And, this isn't just your average salad, it's a flavorful and filling Asian Kale Power Salad that is great to make a batch of and eat for lunch all week long.  It's one of those dishes that just keeps getting better and better as it sits.
I have some fun news!  I've teamed up with some other awesome food bloggers who share delicious recipes each month that all include at least one seasonal ingredient from this great seasonal produce guide put together by Becky Rosenthal from Vintage Mixer.  I think it's so important to cook with seasonal produce as much as possible so I'm really excited about this!  Check out the bottom of the post for more #EatSeasonal recipes!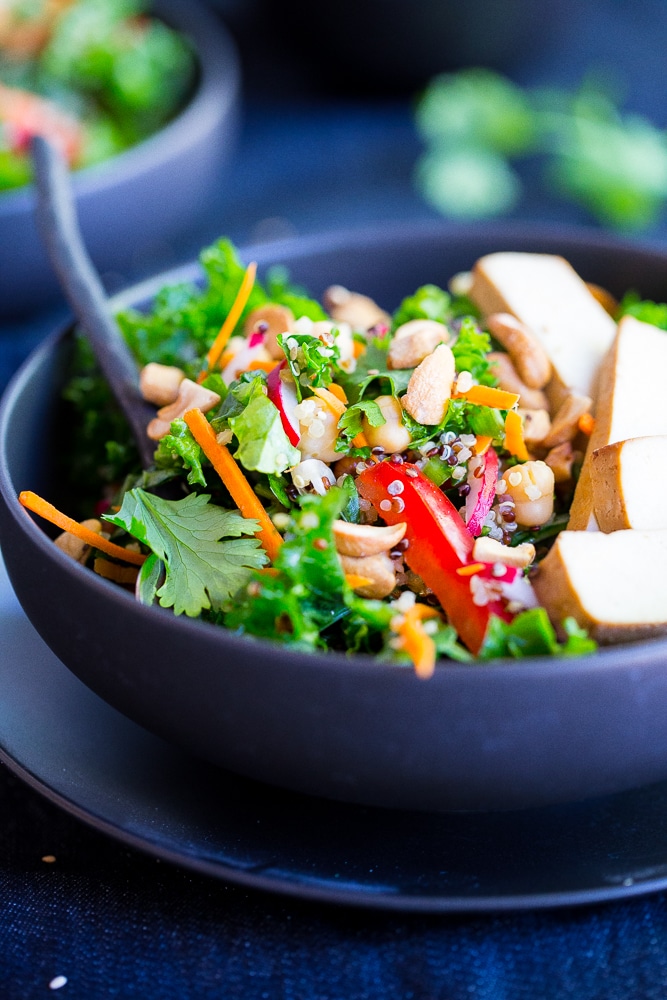 This Asian Kale Power Salad came to be after eating at Panera way too many times right after Eli came into this world.  I didn't want to do any cooking and Panera is known for being pretty healthy.  But, being a vegetarian who tries to stay away from gluten and dairy, there was no salad I could get that was filling and substantial.  So, I decided to make my own once I got my energy back and I don't think I'll be going back to Panera anytime soon!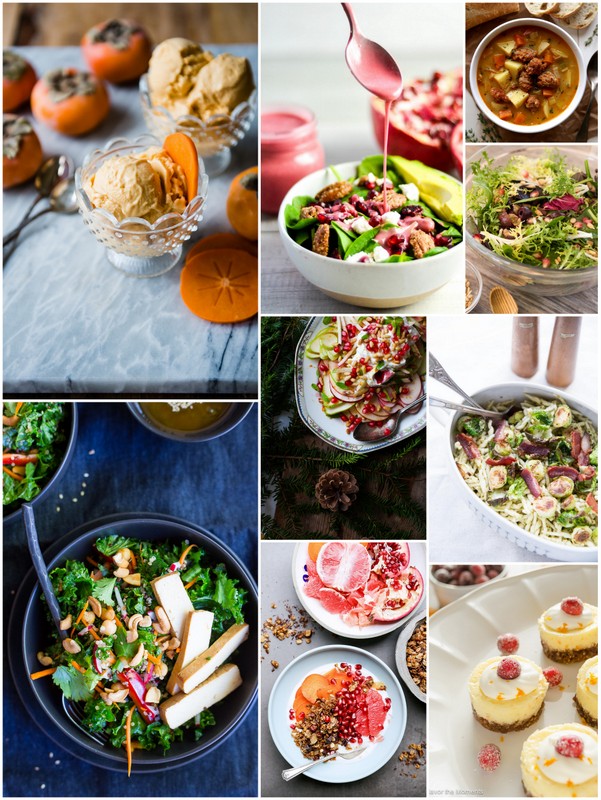 Roasted Persimmon Ice Cream
by Cafe Johnsonia
Pomegranate Vinaigrette
by Joy Food Sunshine
Potato Leek Soup with Italian Sausage
by Completely Delicious
Winter Greens with Pomegranate Seeds and Olives
by Letty's Kitchen
Asian Kale Power Salad
by She Likes Food
Crunchy Apple-Pear Salad with Pomegranate, Pine Nuts & Yogurt
by Simple Bites
Pesto Pasta with Crispy Brussels Sprouts and Bacon
by Vintage Mixer
Winter Fruit and Yogurt Breakfast Bowls with Gingerbread Granola
by Floating Kitchen
Mini Cranberry Orange Cheesecakes with Gingersnap Crust
by Flavor the Moments
Beet and Root Vegetable Tian with Apple Cider Reduction
by Food for my Family