This delicious soup tastes exactly like falafels and is sure to warm you up this winter!  It's perfect for a comforting weeknight dinner!
Well, I guess it's December now!  While it's definitely getting colder (it's supposed to freeze tonight) it's hard for me to think of it as being winter now, but I guess it is.  I have finally broken out the warm socks and puffy vests though, and the heat has been blasting in the house.  Today also happens to be the first Thursday of the month, which means 30-Minute Thursday!!  Make sure to check out all the other delicious 30 minute dinner recipes at the bottom of this post
This Easy Falafel Soup is the best way ever to start off your December!  I've been watching marathon after marathon of Top Chef and I'm pretty sure I got the idea of falafel soup from someone on that show but all the episodes are a blur to me now.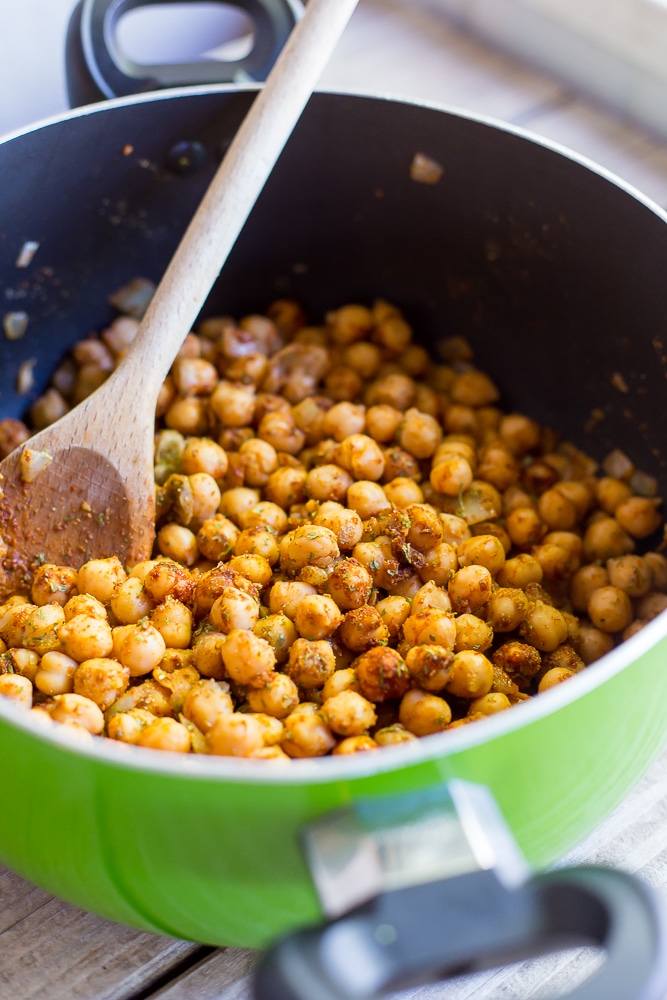 I kid you not, this soup tastes exactly like falafels!  It's warm and creamy and so flavorful.  I'm beginning to think I should turn all of my favorite foods into soups after this creation.  I topped it off with some awesome tamari croutons, some chopped cilantro, a fresh squeeze of lemon and a big drizzle of tahini.  Because you can't do falafel without tahini!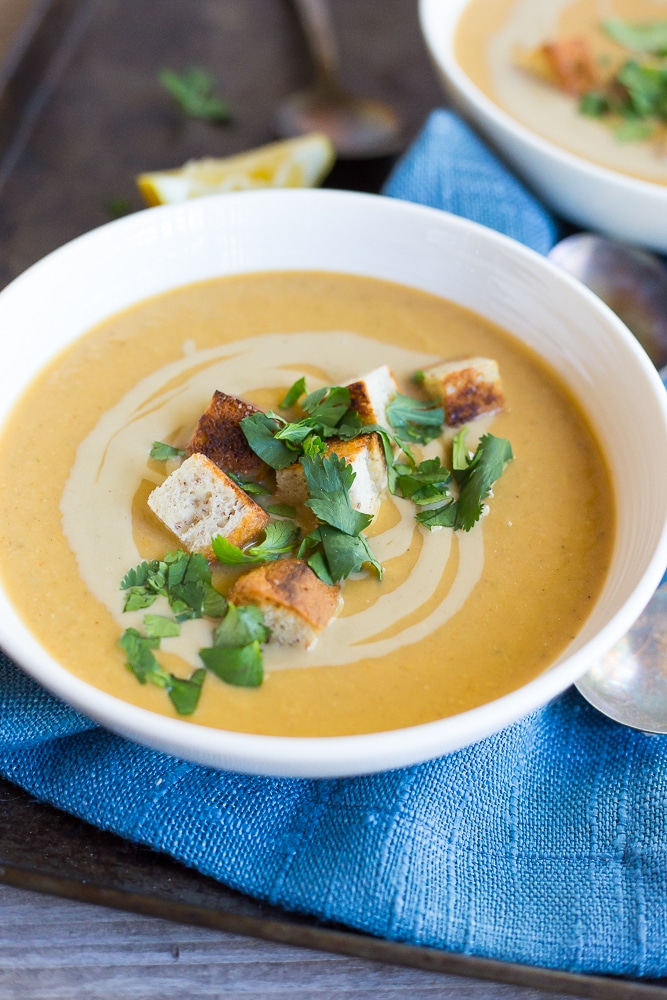 I'm pretty sure this is going to be your new favorite soup this winter!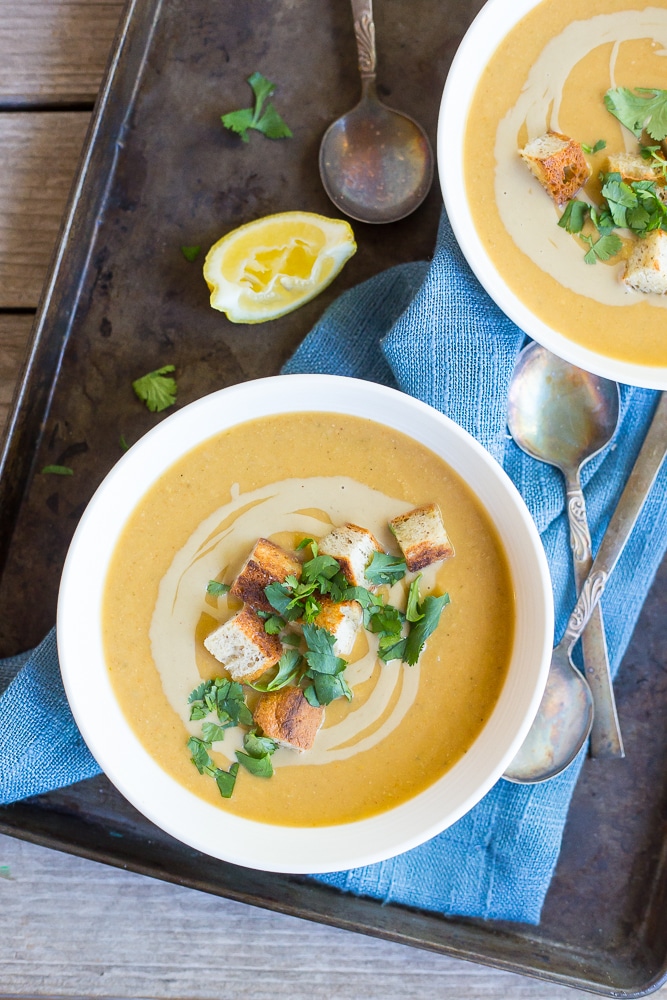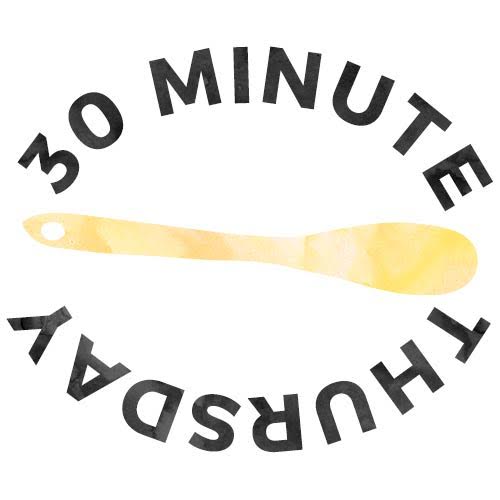 *Not all recipes are gluten free and vegetarian but some can be easily adapted!
Creamy Tomato Tortellini Soup from Pumpkin 'N Spice
Jamaican Chicken Sheet Pan Dinner from Sweet Peas & Saffron
Gnocchi and Winter Vegetables with Sage Cream Sauce from Floating Kitchen
Creamy Pesto Gnocchi with White Beans and Sausage from My Sequined Life
Creamy One Pot Turkey and Rice from Bake.Eat.Repeat.