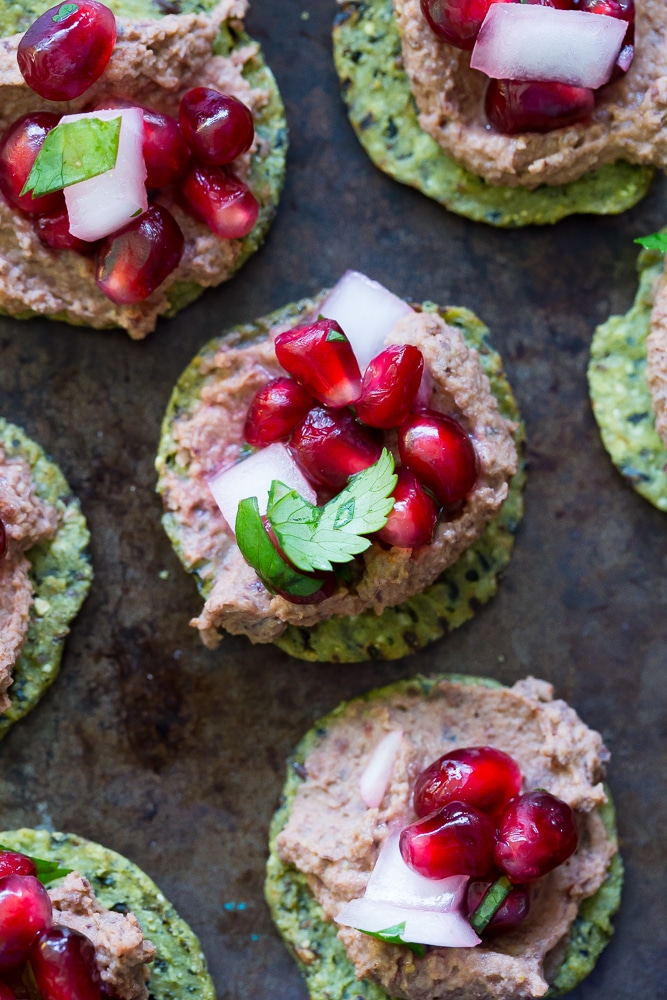 This post is sponsored by RW Garcia.  Thank you for supporting the brands that support She Likes Food!
Anyone else fill up on holiday appetizers before the big meal?  I'm always the person who eats so many tortilla chips at the Mexican restaurant that I'm too full to eat my food, so you can believe that I usually eat too many appetizers before the big holiday meal.  Thank goodness sweat pants exist
I just love finger food that is easy to eat, and I especially love it when something crunchy and salty is involved.  I was so excited to come up with a fun topping for these 3 Seed Kale Crackers because they're such a great flavor.  They're loaded with flaxseed, sesame and chia and don't contain any additives or preservatives.  They're also gluten free and non-GMO.  My kind of crackers!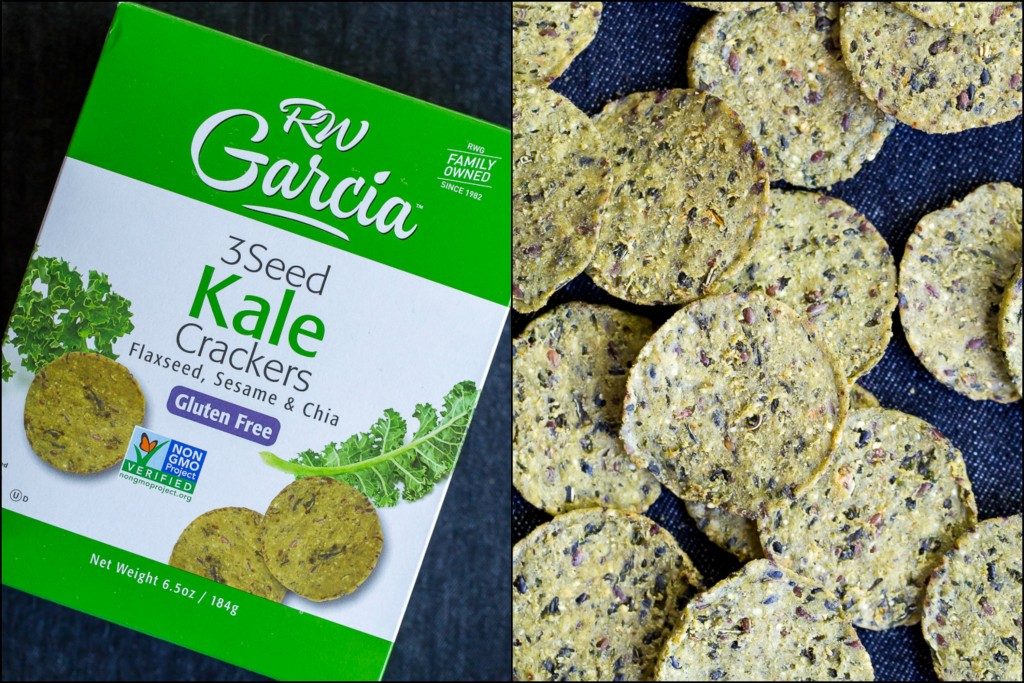 RW Garcia is a family owned company, which I love!  They work hard to be a sustainable company and make sure to recycle whenever possible.  And, in the holiday spirit, they love giving back and donate to lots of different charitable organizations.  So, really, you can't go wrong when you purchase their delicious snacks!  In addition to crackers, they also make awesome tortilla chips that I buy all the time.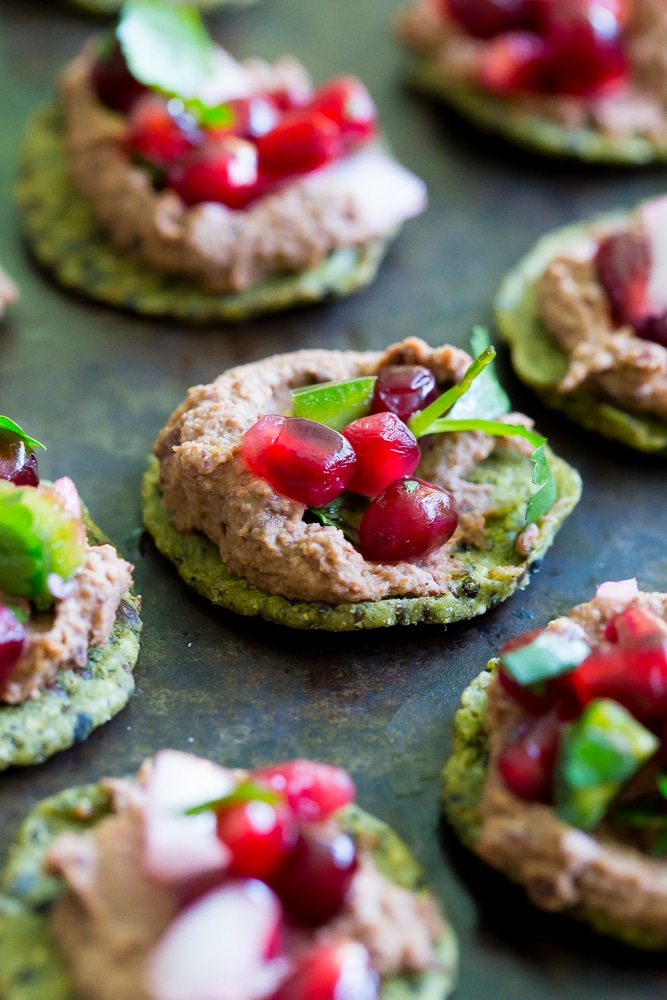 These Kale Crackers with Black Bean Hummus and Pomegranate Salsa are the perfect holiday appetizer!  They're easy to make and delicious to eat.  Serve them at your next party and I'm pretty sure people will gobble them all up!  And if you're looking for me at a party I can always be found by the appetizer table!
I hope everyone has a wonderful holiday!  I'll see you next week