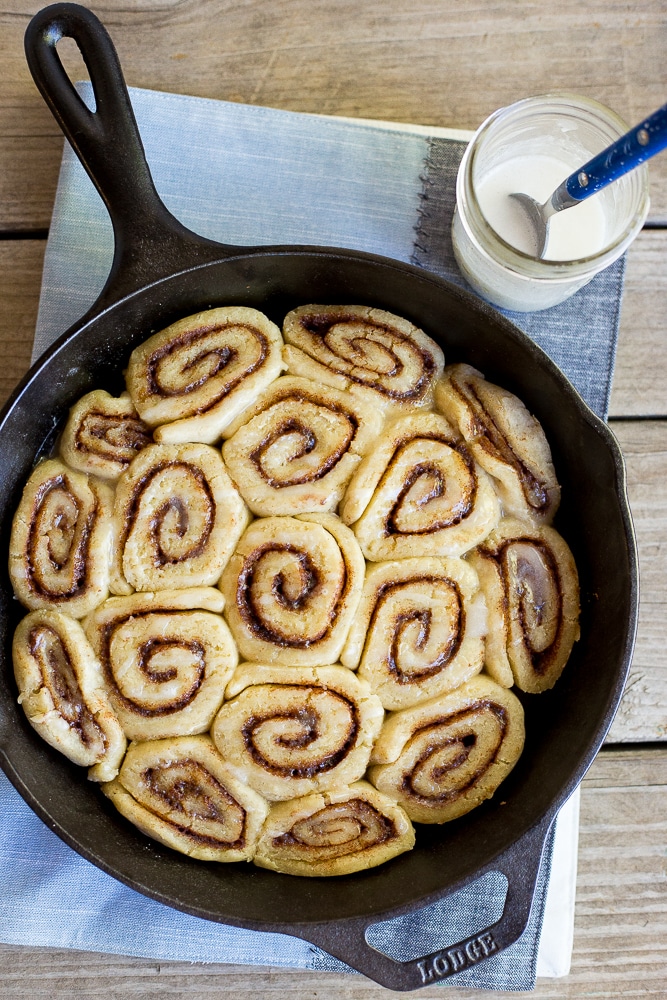 This post is sponsored by Bob's Red Mill.  Thank you so much for supporting the brands that support me!
You guys, I'm really proud of this recipe!  I mean, I like all the recipes I share with you, but perfecting the gluten free cinnamon roll has been a project of mine for a while now.  When I started this blog (almost exactly 3 years ago!) I was not a baker at all.  I baked a little bit before I started eating gluten free, but once I went gluten free all the baking went out the window.
Except for this one recipe that used a gluten free cake mix
 But, fast forward 3 years and I'm presenting you with these gluten free cinnamon rolls that really are the best!  They're soft, fluffy, cinnamon-y and they just happen to be vegan too.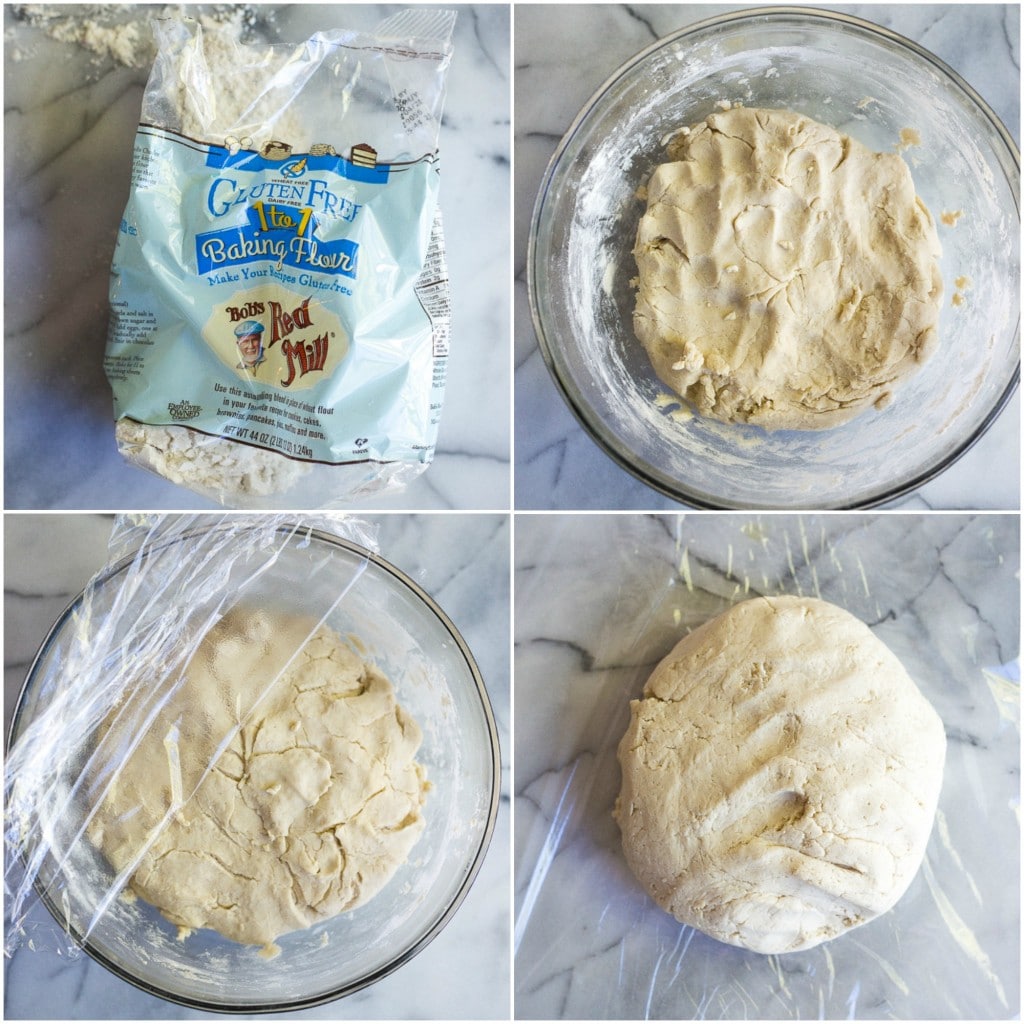 There are a few steps involved with these cinnamon rolls, but all of them are pretty easy.  You just make the dough, roll it out, sprinkle it with cinnamon and sugar, roll it up, slice it and pack it into a skillet.  Then 20 minutes later you have the best gluten free cinnamon rolls you've ever eaten!  I've raved about Bob's Red Mill 1:1 Gluten Free Baking Flour before, and it's still the only flour I use for baking.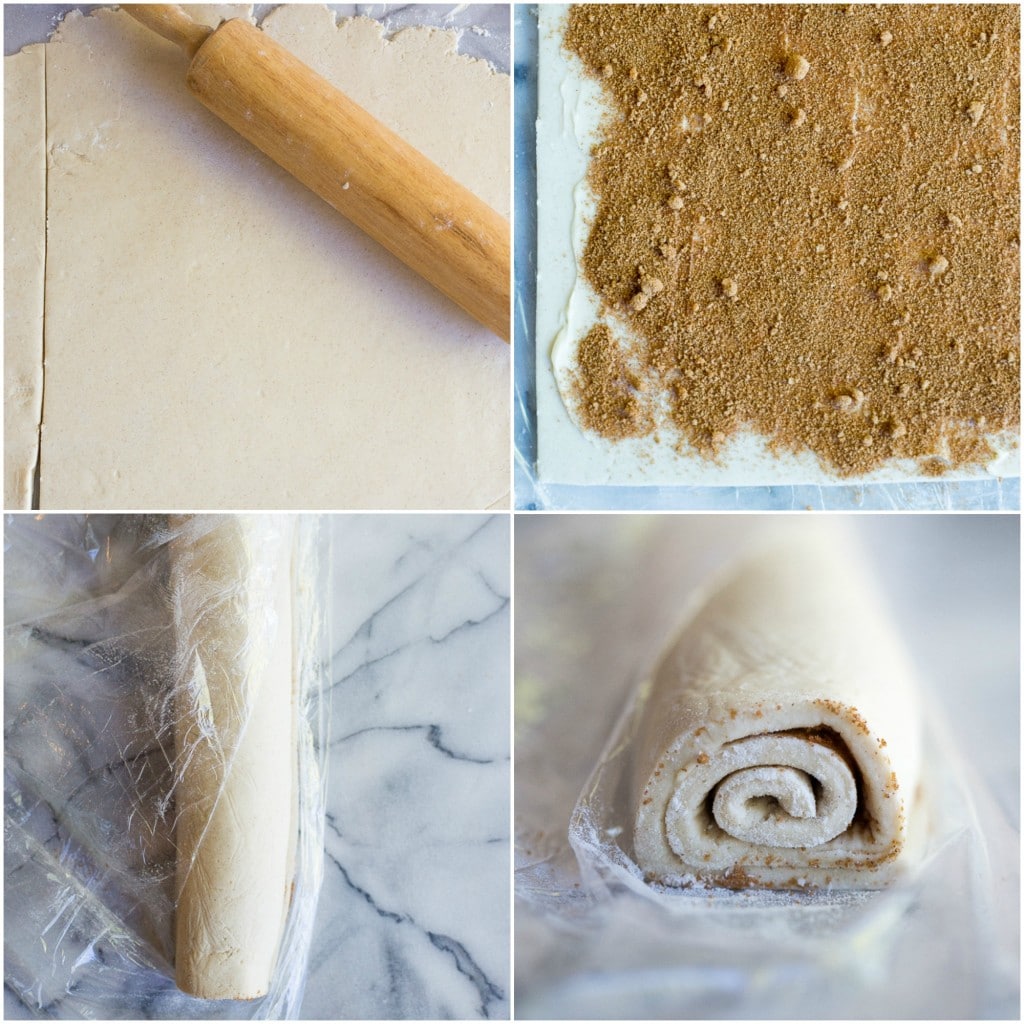 I've used this flour in so many recipes and love it because it's all you need.  You don't need to use 20 different types of flours that are hard to find and that you'll never use again.  I've used it in creating my own recipes as well as subbing it in recipes that call for regular flour and it works great every single time!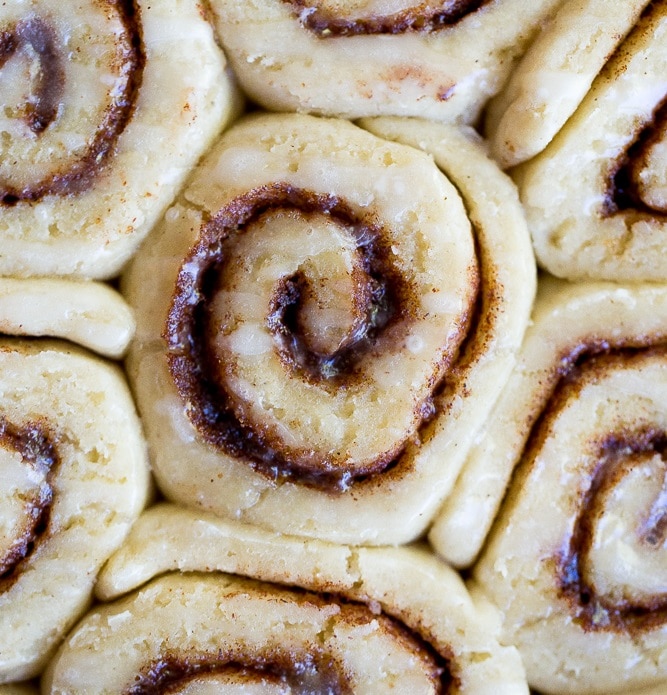 It's made with sweet rice flour, brown rice flour, potato starch, tapioca flour, sweet white sorghum flour and xantham gum.  It makes these cinnamon rolls light and fluffy and so delicious!  They're great for a holiday or weekend breakfast and I'm certain that your non-gluten free friends will love them too!

Adapted from
Minimalist Baker