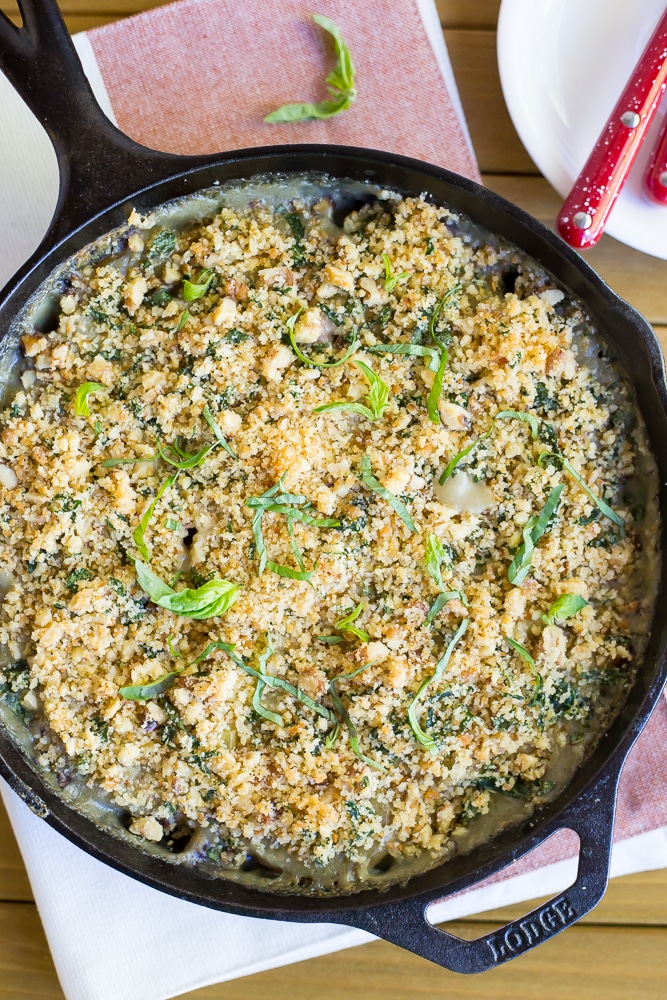 You guys, this is one of the best potato dishes I've ever had!  I named the recipe Vegan Scalloped Potatoes because that is what I had in mind when I was developing the recipe, but they're such a delicious side dish that non-vegans will enjoy too.

Confession: I originally was going to add the pesto to the sauce that the potatoes are baked in, but for some crazy reason the entire dish turned black when I did that.  I kid you not, everything was black and so strange looking.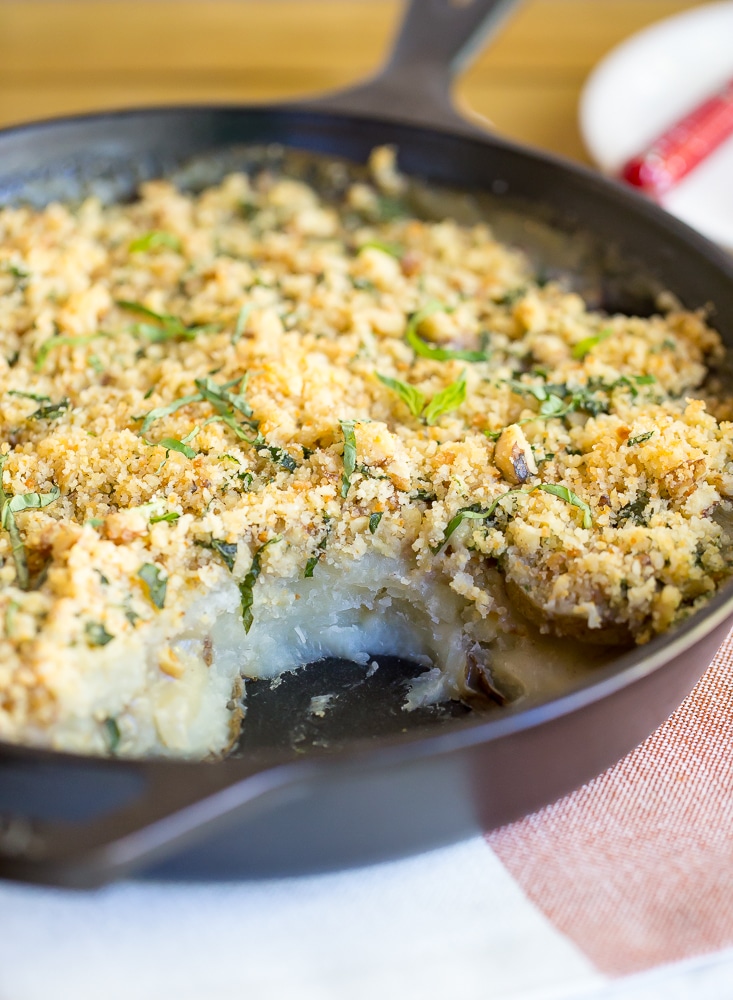 Another confession: it still tasted so good that we ate the whole pan anyway!  So, you may be wondering what tastes so good about these Vegan Scalloped Potatoes.  I first made a delicious creamy sauce that is very similar to what you would find in a pot pie (and who doesn't love pot pie?!).  I layered that between thinly sliced potatoes and then topped it off with some (vegan) buttery breadcrumbs with garlic, basil and walnuts.  It's makes for such a great crispy topping.
If you are vegan and looking for an awesome side dish for Christmas or if you're hosting and have some vegan friends coming over, this is the perfect potato dish for you!  Also, if you love potatoes and basil and delicious creamy sauce, it's the perfect side dish for you too