This Vegetarian Cobb Salad is loaded with lots of protein and vegetables to keep you feeling happy, healthy and full!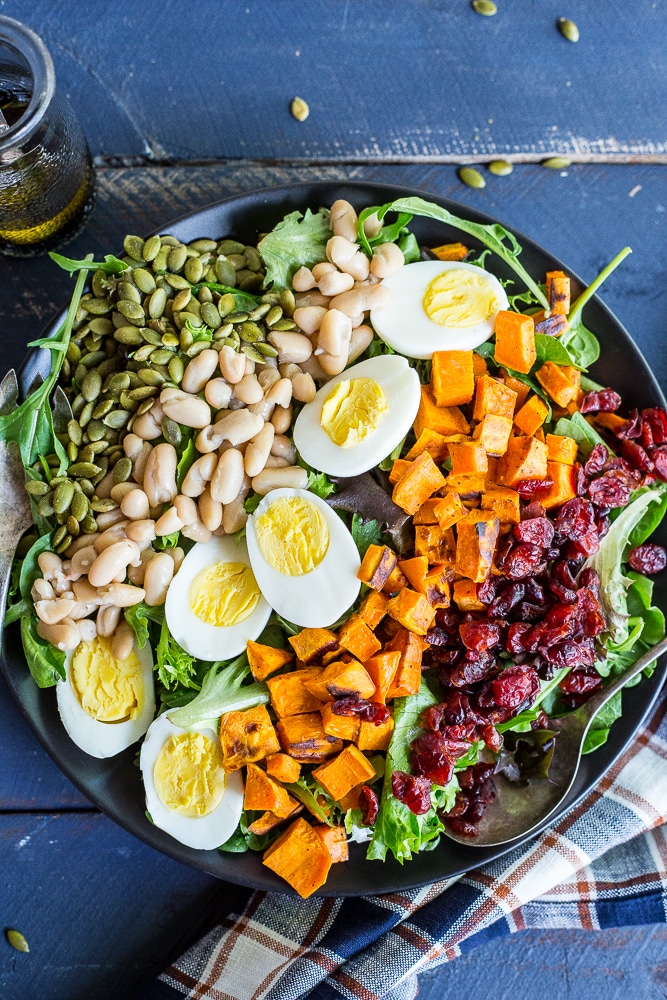 I've developed this terrible habit where I can't just eat a regular garden salad anymore.  I feel the need to put like 1,000 different ingredients into the salad to make it into a salad that I could eat for a meal.  I think I just love salads so much that I need to come up with an excuse to eat them for lunch and dinner!
Now, I know you may be thinking that this doesn't really look like a cobb salad.  But, it does have hard boiled eggs in it and I really couldn't think of anything else to call this salad.  I guess I could have gone with Hard Boiled Egg, White Bean and Sweet Potato Salad but that's just too wordy!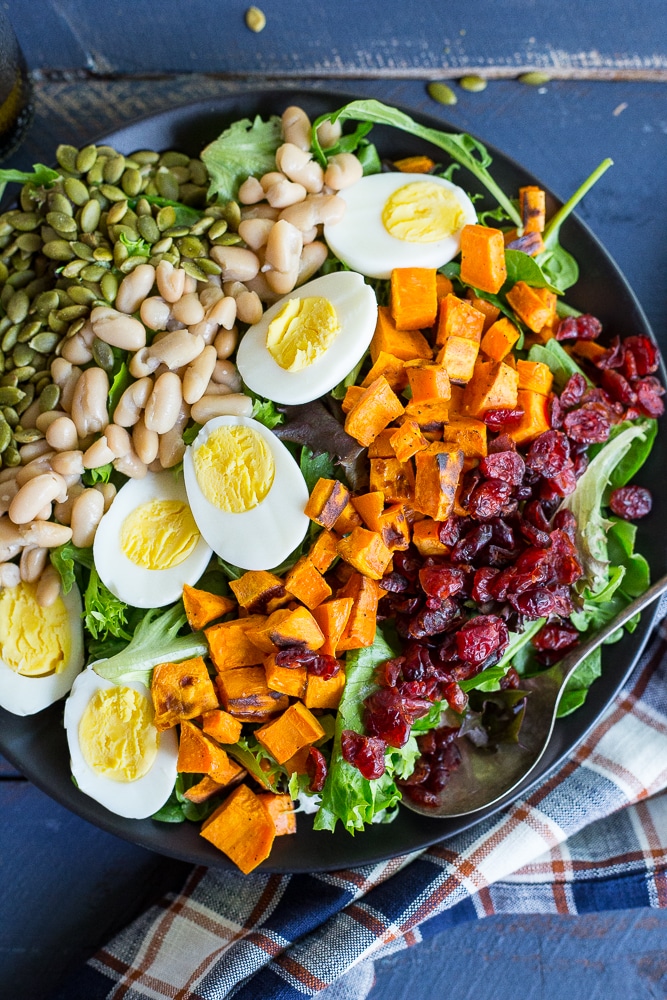 This Vegetarian Cobb Salad is really hearty and filling.  You get some protein from the eggs and white beans, your minerals from the pepitas and some sweetness and tartness from the sweet potato and dried cranberries.  There's not really much more you could ask for in a salad!  It's also a great salad that you can make ahead and take for lunches all week!