These healthy stove top enchiladas are a perfect quick and easy weeknight vegetarian dinner!
So, technically these are more like a chopped enchilada than a real enchilada.  There's no folding involved (which is why I love these!), but these Stove Top Enchiladas with Cauliflower Rice have exactly the same ingredients as I would put in my regular baked enchiladas, and exactly the same taste.  Except, they're 1000 times easier and you only need about 30 minutes.

I'm a Mexican food lover through and through and enchiladas are one of my favorite dishes to eat.  But, I don't really love to make them.  My corn tortillas always break when I try to fold them so I have to heat each one up, then load it with ingredients, fold it and stuff it in the pan.  By the time I'm finished with the process way too much time has gone by and I've usually made a huge mess.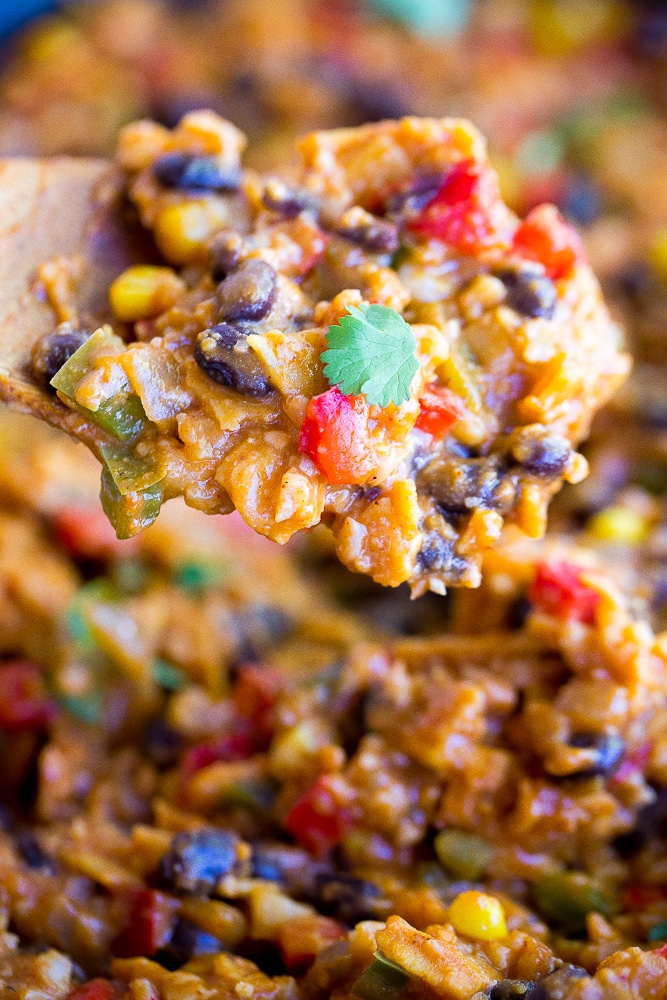 Enter these Stove Top Enchiladas!  You just chop everything up, put it in a pan and mix it together.  Same amazing enchilada taste, but with much less work.  They're enchiladas for the lazy person, which is exactly what I am most days
Cauliflower rice is one of those things that is so easy to make, yet I've never made it before until now.  You just run some cauliflower through a food processor and viola, you have tiny bits that look like rice!  It's a great way to add more veggies into your recipes without being too obvious about it.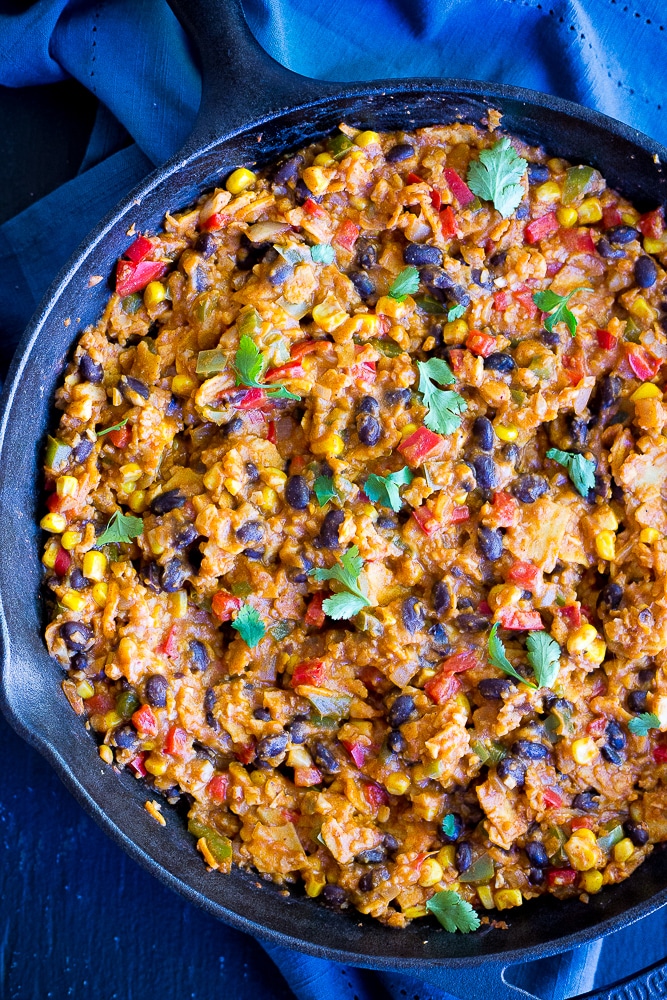 If you like these Easy Stove Top Enchiladas with Cauliflower Rice, then you will also love:
One Pot Stove Top Enchiladas – Summer Style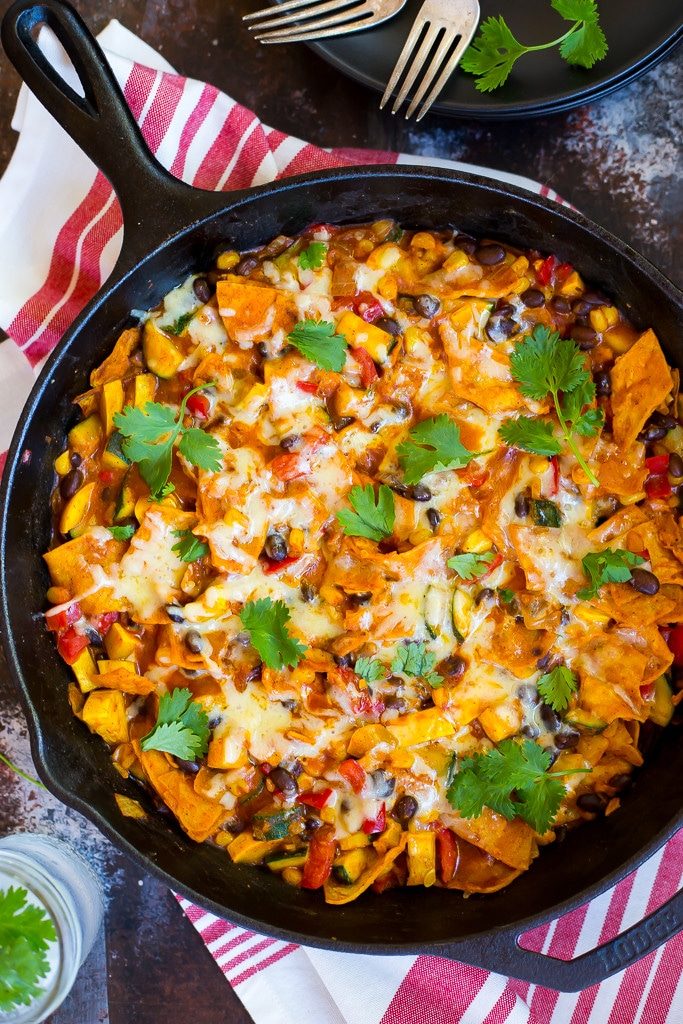 One Pot Chopped Enchiladas with Black Beans and Sweet Potato