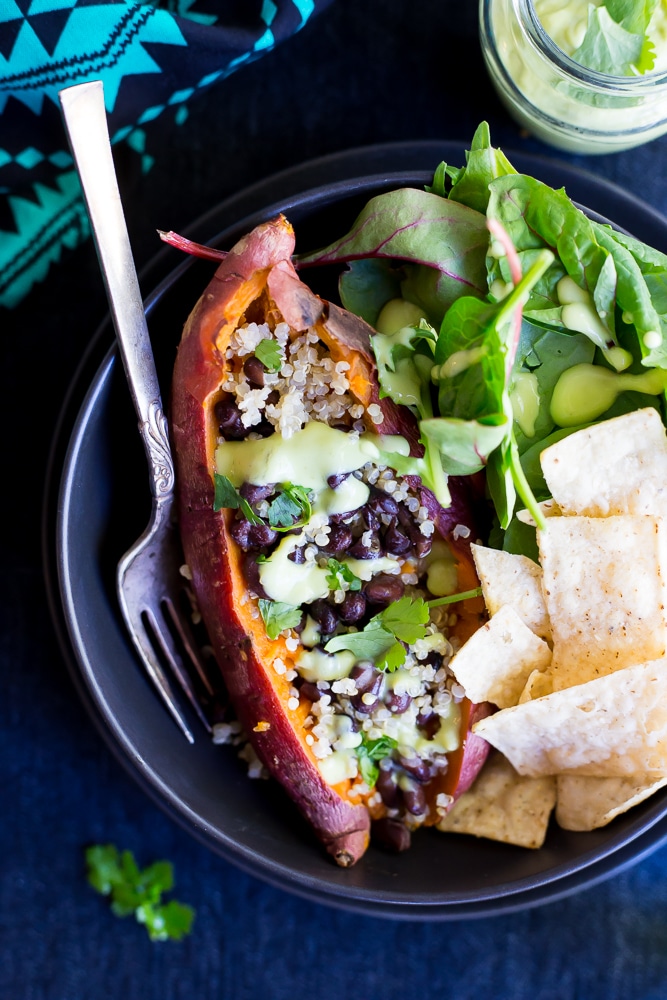 These days I feel eternally tired.  I'm not naive and knew that becoming a parent would really infringe on my love of sleep, but some days I just feel exhausted all day long.  Even if the hours I've slept in one night add up to 10, it sure doesn't feel like 10 when I have to wake up every few hours.

And when I'm tired, all I want to do is just grab the easiest, most convenient thing to eat at every meal.  Sometimes that involves peanut butter and a banana and other times it involves an embarrassing amount of chips and salsa.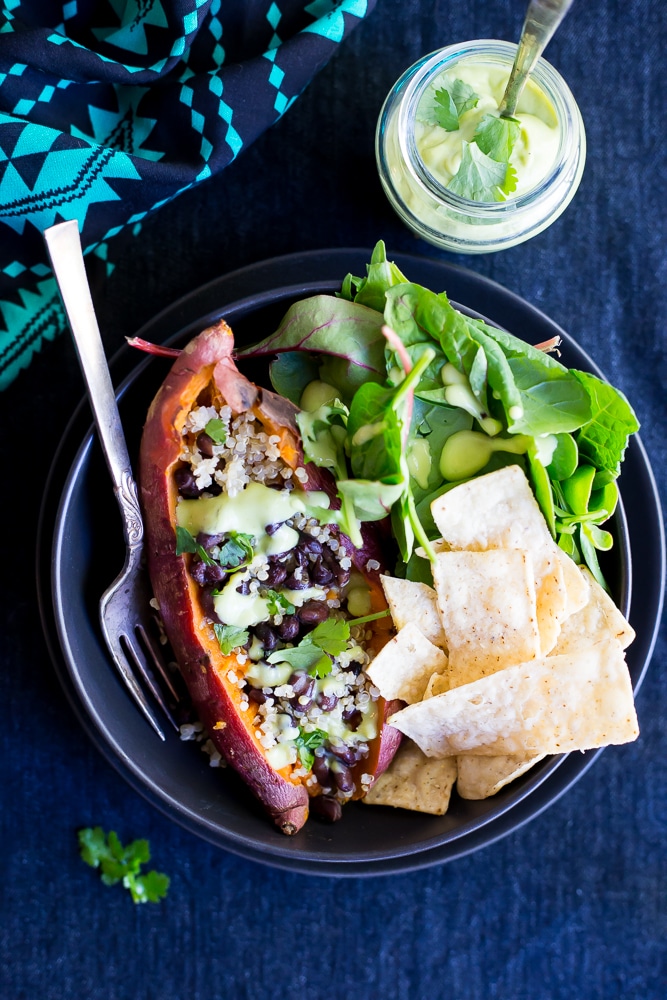 As much as I love my chips and salsa, I need much more than that to sustain myself, so I've been getting into meal prep a little more these days and it's been working wonders!  If I can spend an hour one day making these Tex Mex Sweet Potato Lunch Bowls then that means I get to eat a healthy and filling lunch all week long and I don't have to live off of snack food for every meal.  
These Make Ahead Bowls combine lots of my favorite ingredients so that makes them even more amazing and I find myself looking forward to lunch everyday.  Even more than I usually do
  If you struggle to eat a healthy lunch everyday or just don't feel like you have time to prepare something, then these bowls are calling your name!  Make them on Sunday and you will be thanking yourself!