This healthy one pot meal is so easy to make and loaded with tons of vegetables!  Perfect for a weeknight dinner.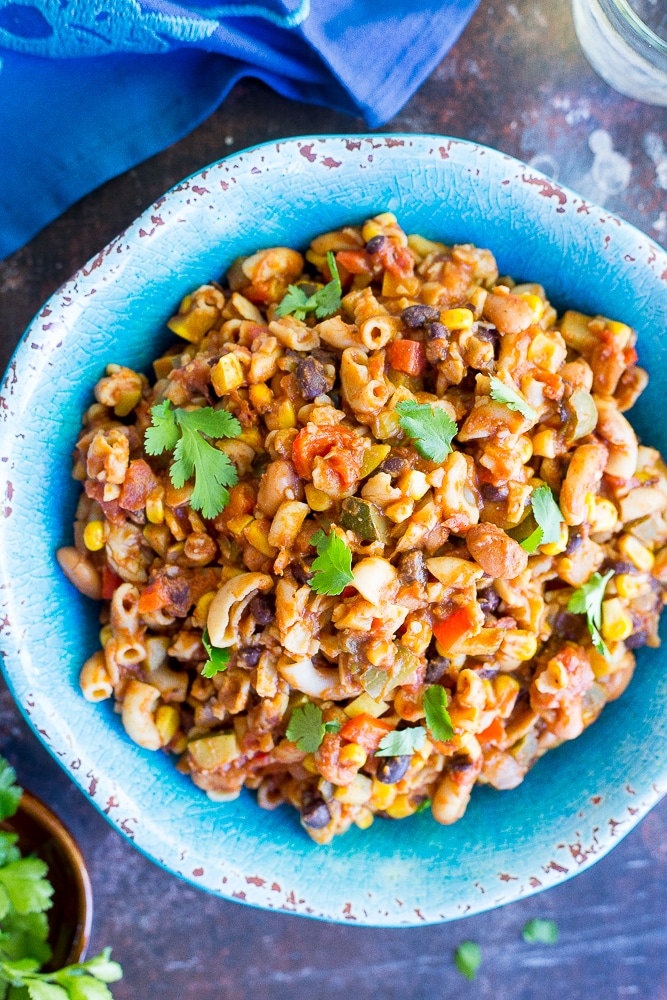 Last year the thought of making a one pot pasta dish made me really nervous.  It almost seemed like a science to me.  You had to know exactly how much extra liquid to add in so that your pasta would cook perfectly, but not too much or it would be watery or too little and you'd get hard pasta.  But my hatred of doing dishes won out and I decided to give these one pot pastas a try!
I've also always had a little bit of fear about eating pasta and beans together.  I'm not sure exactly why, but for some reason it just didn't make sense to me.  But, this Loaded Vegetarian Chili Mac has completely changed my mind.  It's a super hearty dinner that is packed with protein and vegetables.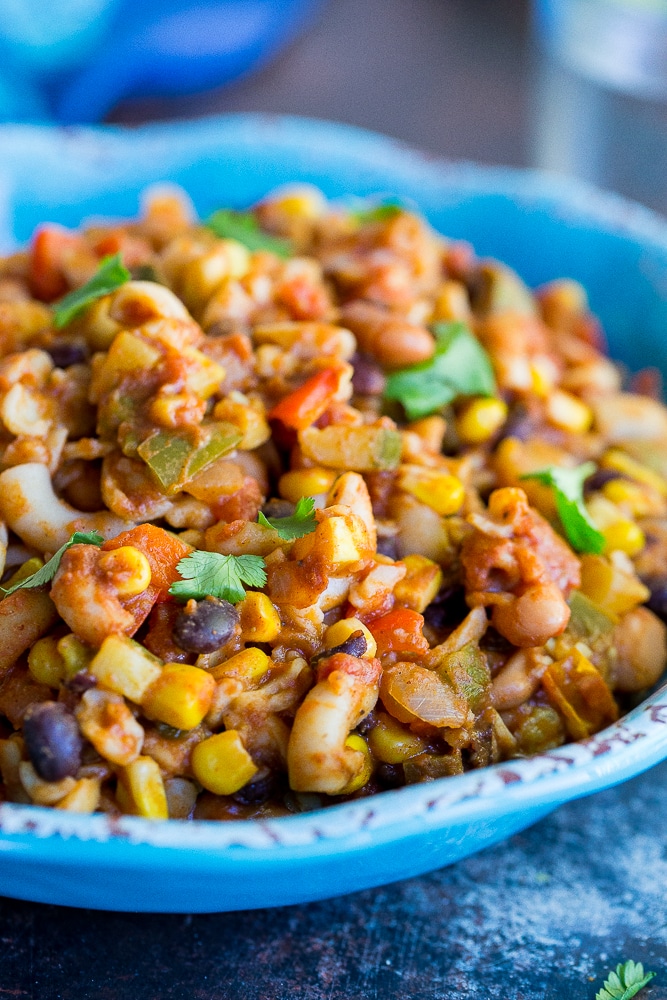 Chili is one of those meals that I could eat everyday.  It's so comforting, but also can be really healthy if you want to make it that way.  I also love chili because I can pack it really full of vegetables and it's not always that noticeable.  My husband doesn't necessarily shy away from vegetables but I'm not sure he would be very enthusiastic if I told him just how many I put in this chili mac.  And he did eat about 3 bowls so I don't think he minded at all
This Loaded Vegetarian Chili Mac is perfect for an easy weeknight dinner when you don't feel like slaving over the stove or the sink!