These homemade tater tots are packed with tons of broccoli and baked in the oven making them a really healthy side dish or snack!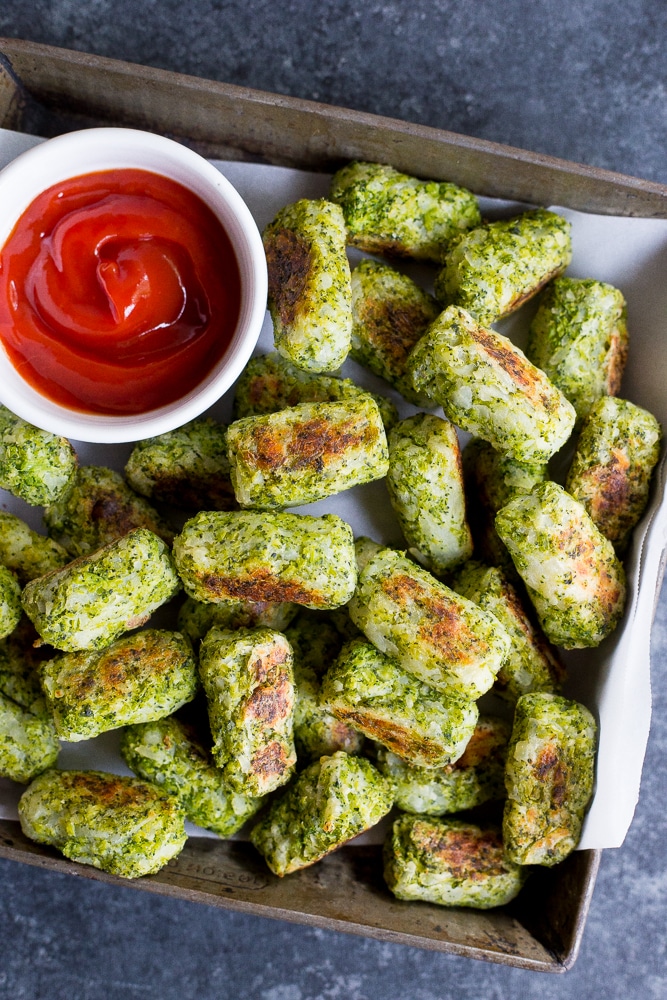 So, apparently when you live in the desert, spring means that it's 90 degrees outside!  We went on a trip to Iowa last week to visit my husband's family and to introduce Eli to his two great grandmas.  It was really nice to be around family and the weather was a welcomed change from what we're used to.  Most days were between 20-30 degrees F and we even got to see some snow!
Then, we got home last night and I woke up to 90 degree weather this morning.  We currently have the AC blasting and I've already decided there will be no more going outside until November.  I'm really not ready for this heat and kinda want to move to Iowa!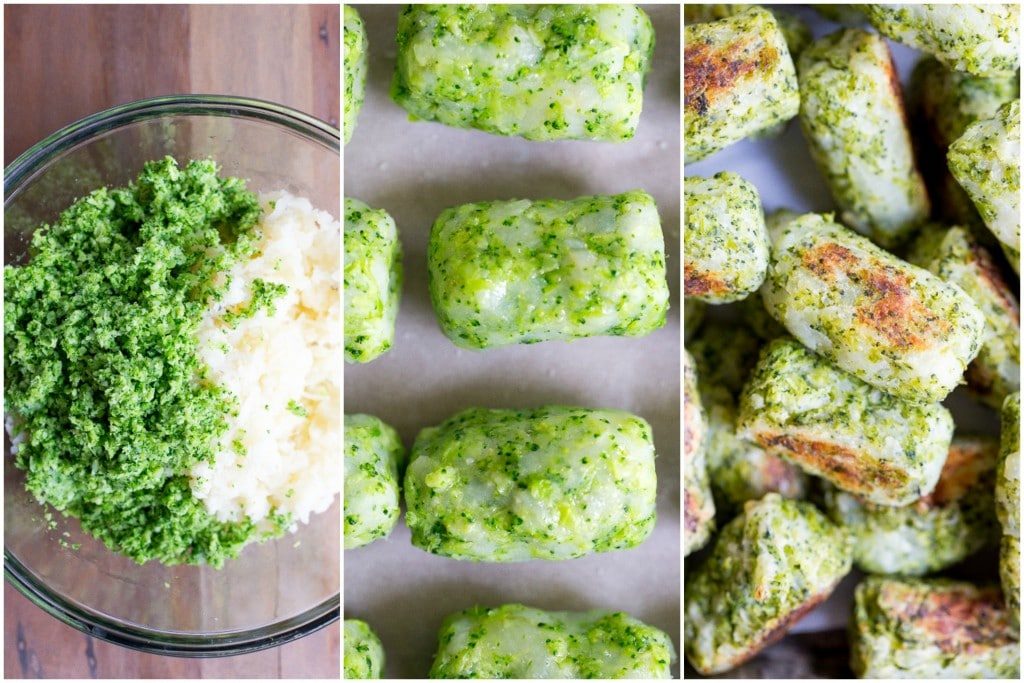 In happier news: 4 Ingredient Broccoli Tater Tots!  If you haven't noticed, I'm a little obsessed with  making tater tots.  So far I've made these awesome zucchini ones, these spaghetti squash ones and don't forget these apple and smoked gouda gems
 Homemade tater tots are a bit of a labor of love, but they are so worth it!  They're much healthier than the frozen ones and they're great for adding extra veggies.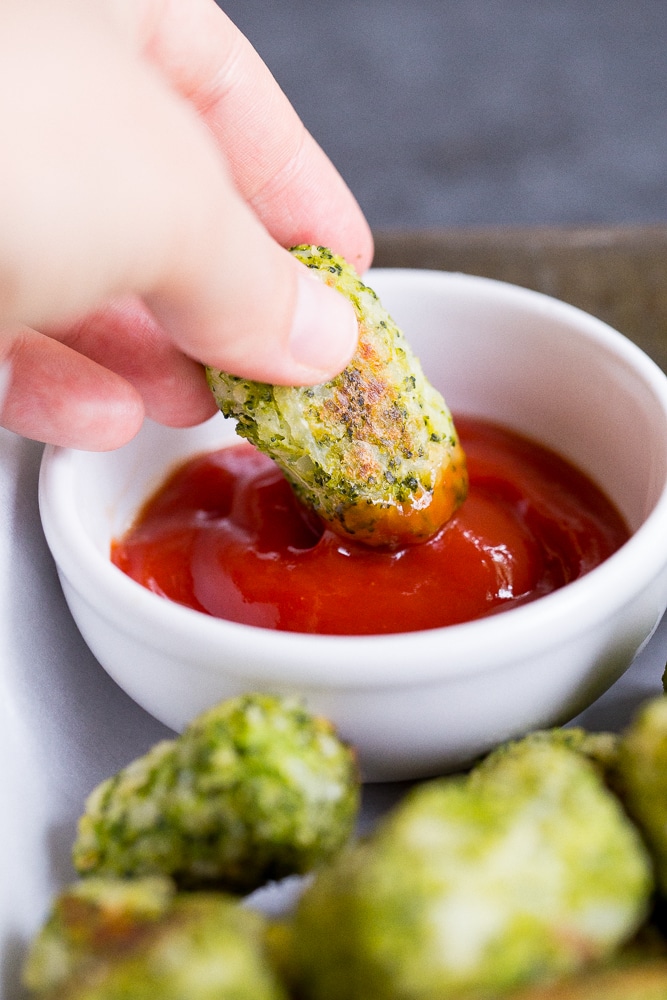 The only ingredients are potatoes, broccoli, salt and olive oil.  And, I feel like salt and olive oil should be free ingredients so there's really just 2 ingredients!  They're packed with 8 cups of broccoli so you definitely get your veggie servings in, but they're also potato-y and delicious!  I would recommend making 2 batches because they won't stay around for long!

If you like these, then you will also love:
4-Ingredient Zucchini Tater Tots