These Spring Burrito Bowls combine all the best ingredients of spring into one delicious bowl!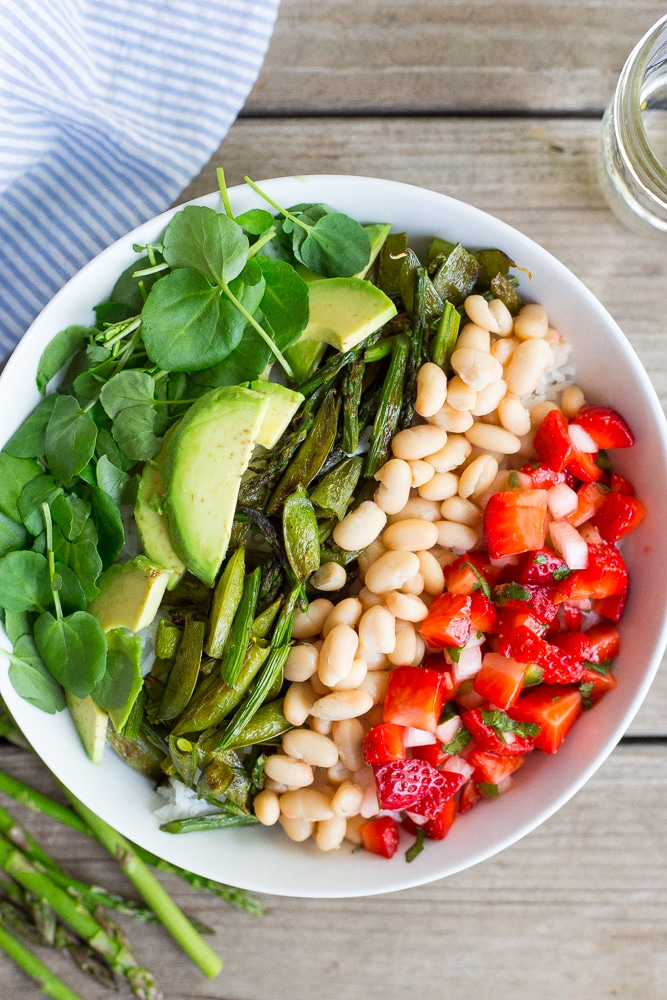 Happy first day of spring!!  Spring is one of my favorite seasons, but it seems we're already off to a rough start.  My 8 month old has a viral infection that has caused a full body rash and I woke up with a throat so sore it really hurts to swallow.  But, on a happier note, I'm so excited to be sharing these Ultimate Spring Burrito Bowls with you today!
Burrito bowls are my jam and I really went all out for this spring version today.  It is the first day of spring afterall, which is definitely something worth celebrating, sicknesses and all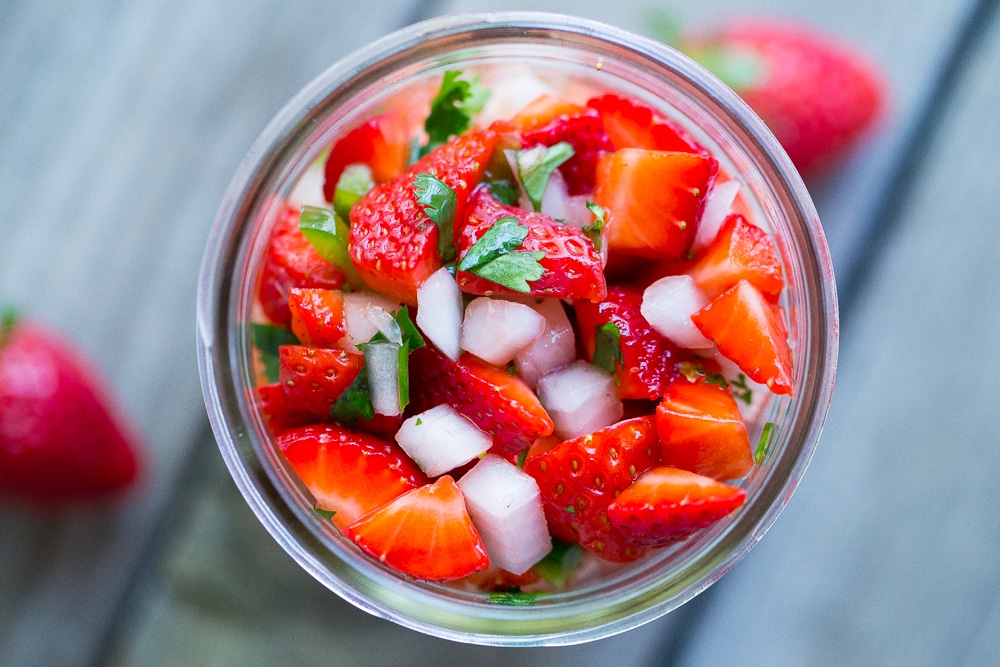 It's loaded with strawberry salsa, roasted asparagus and snap peas (which are delicious enough to eat by themselves with your fingers right off the baking sheet), watercress, white beans and avocado.  Because you can't have a burrito bowl without avocado!
Strawberry salsa has become one of my favorite kinds of salsa the last few years.  I like to put it on quesadillas and tostadas or just stand at the counter and dip chips into it.  It's sweet and tangy and a perfect excuse to eat more strawberries!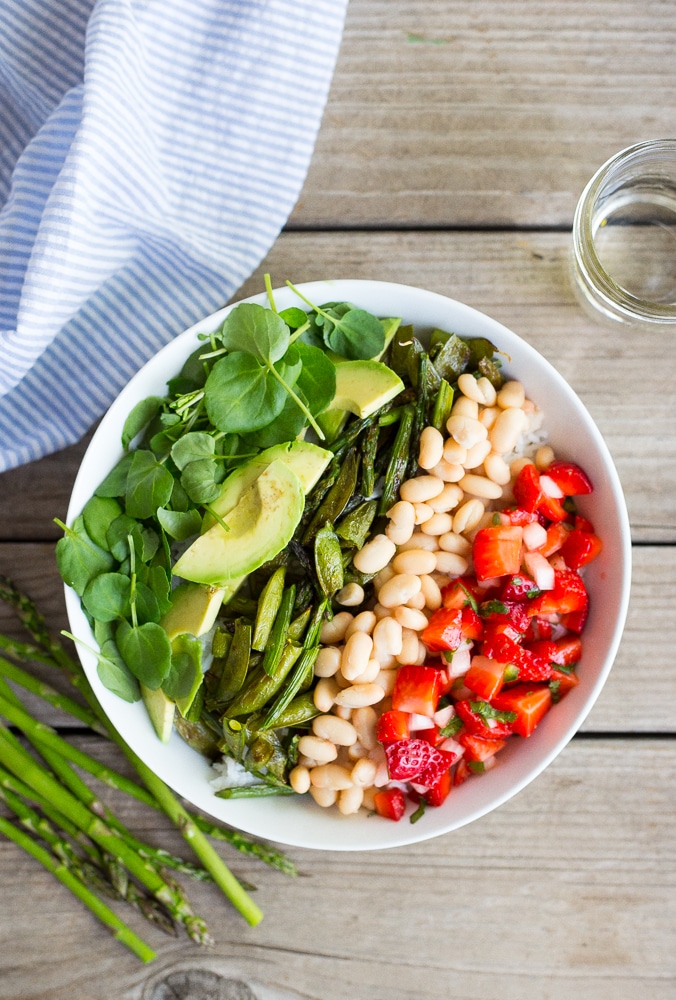 I hope you all go out and do something fun and springy today!  By the way I'm feeling now I think I'll be locked up inside laying the couch tomorrow