These Veggie Sushi Bowls are so easy to make and are great for a healthy lunch or dinner!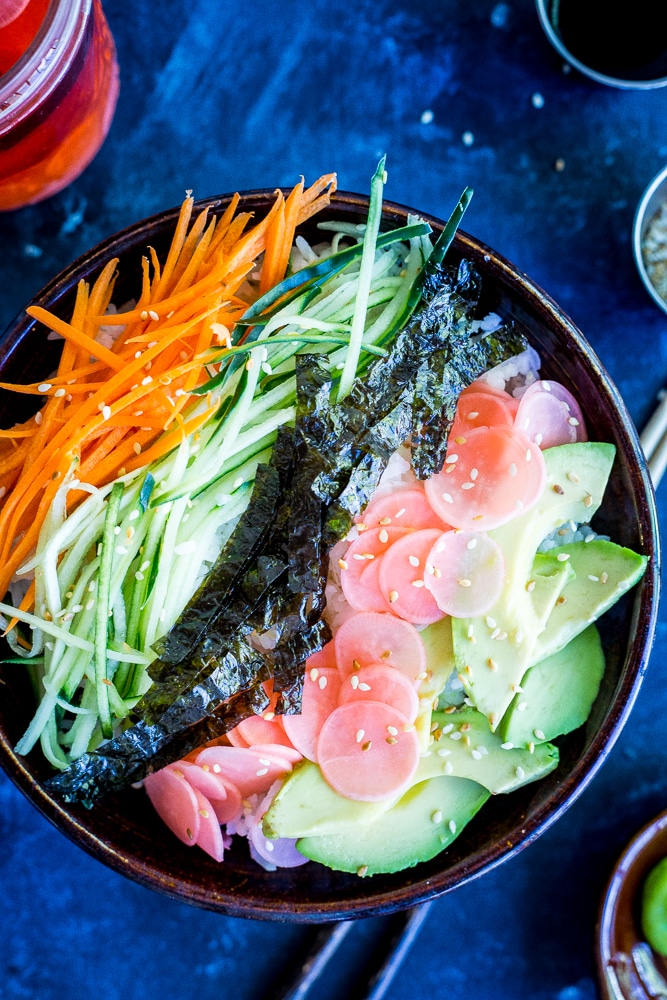 When I bought the avocado that I used in these Veggie Sushi Bowls, I was originally going to use it to make baked avocado fries.  I thought it was going to be the best idea in the world and was pretty excited about it.  I took them out of the oven and could hardly wait until they had cooled to try them.  I took the first bite and they were absolutely terrible!

They were so bitter and had such a horrible taste.  I was really disappointed so I decided to make these sushi bowls to cheer myself up.  And, it worked like a charm!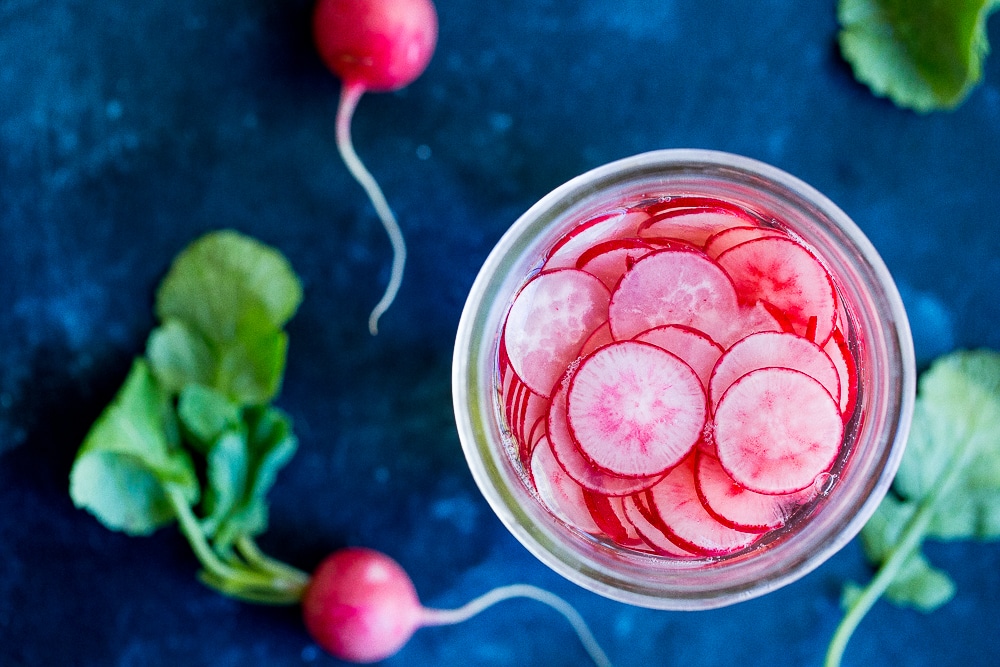 I'm sure I've said it before, but I really love sushi.  I eat it any chance I get but when it comes to rolling my own at home, that just ain't gonna happen.  I think I've tried once and it was very loose and not pretty at all.  So, now I just make sushi bowls instead and the are much easier.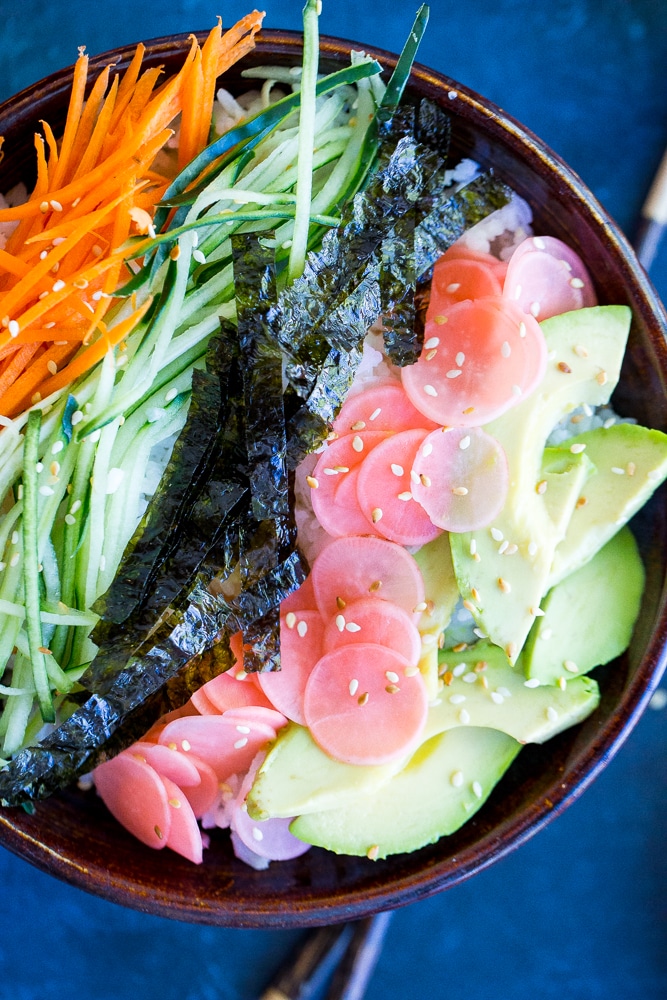 I'm a little obsessed with the pickled ginger that comes with sushi and usually have to ask for extra because I've eaten so much.  Since radishes are in season right now (and super delicious) I thought it would be fun to mix it up and use pickled radishes in place of the ginger.  And, it's so good!  I just did a quick pickle to the radishes because as much as I would like, I just don't have the motivation to can.  
These Veggie Sushi Bowls with Quick Pickled Radishes are so easy to make and are delicious to eat for lunch or dinner!  They're also really great to make ahead and pack for lunch