These cauliflower pizza bites are a great healthy snack or a delicious dinner side dish!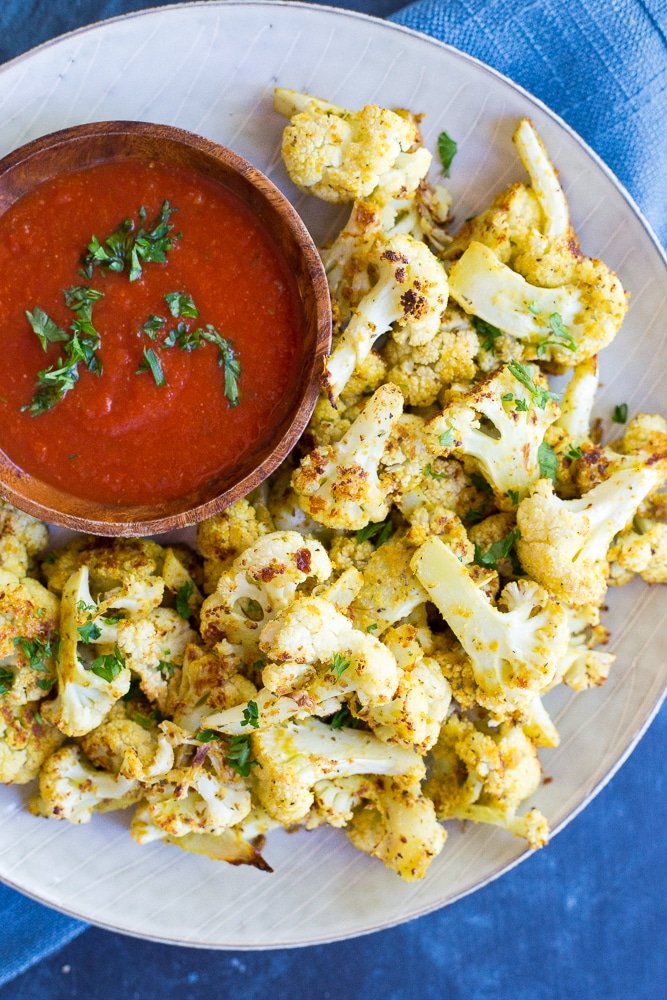 I don't know about you, but for some reason it seems like it's been a really long week.  As much as I can't wait for the weekend to come, I'm really behind on work right now so I will be spending my weekend cooking, photographing and eating.  I guess there are worse ways to spend it
These Baked Cauliflower Pizza Bites are actually an updated version of an older recipe.  I went to make it the other day and realized it needed much more seasoning than the original recipe.  I think that means that either my taste buds have gotten better in the past few years or much worse, haha!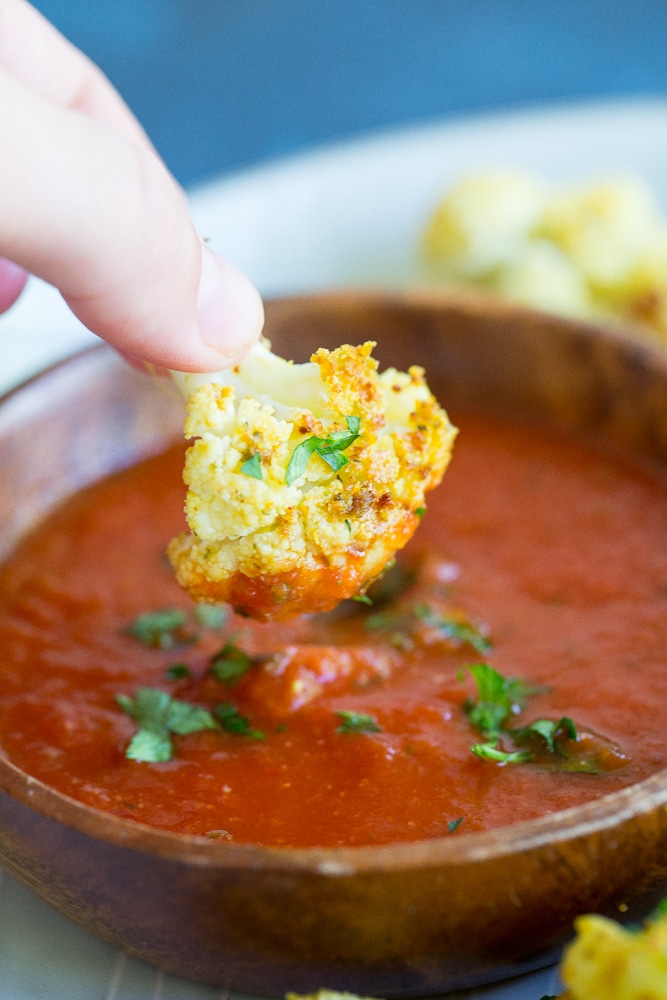 These Baked Cauliflower Pizza Bites are great for a healthy afternoon snack or they would be a perfect healthier side dish next time you have pizza night!  They're pizza-ed up with some delicious seasonings and made "cheesy" with nutritional yeast.  They're also pretty addicting, so be careful