These crispy tacos are baked in the oven and stuffed with refried beans, sweet potato and cheese for an easy and delicious dinner!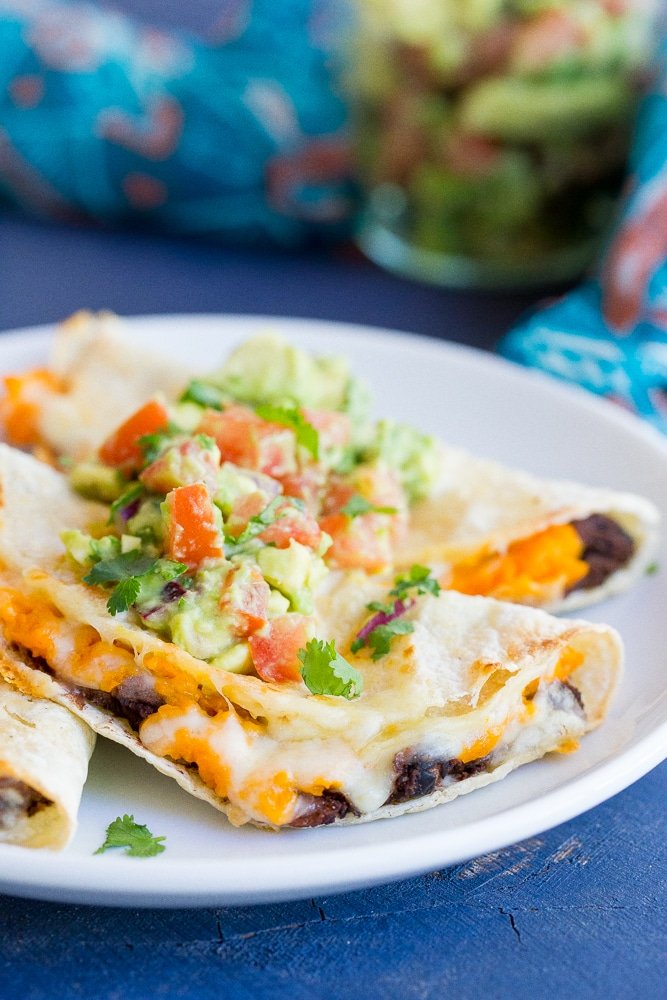 Guys, I just realized it has been far too long since I've shared a Mexican recipe with you!  I have no idea how that happened, but I'm here to make up for it today.  I bet you didn't think it was possible for me to do another recipe combining sweet potato, black beans and avocado, but I did it!
This recipe is insanely easy.  There's only 3 ingredients in the tacos and since it's the first Thursday of the month, that means it's 30 Minute Thursday so these Crispy Black Bean & Sweet Potato Tacos only take 30 minutes to make!  Don't forget to scroll down to the bottom of the page for more delicious 30 minute meals from some other awesome bloggers!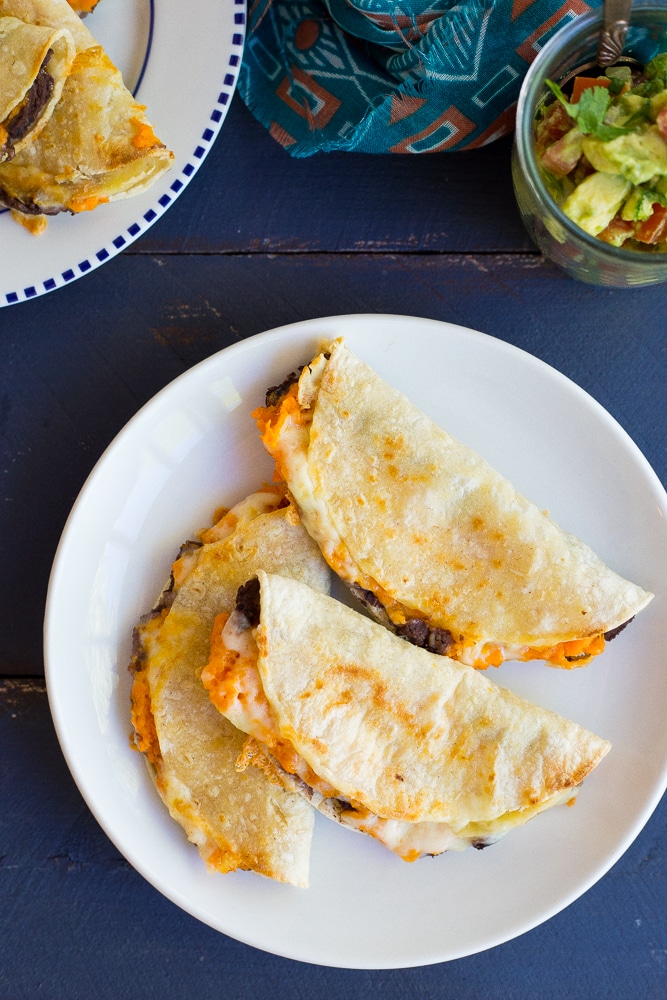 I've recently discovered that I'm kinda obsessed with refried beans.  I usually just cook with whole beans, but I bought some refried ones a while ago and couldn't stop eating them.  I dipped chips in them, put them on burritos and even ate them with a spoon.  And, it turns out that Eli loves them too, which makes me pretty happy!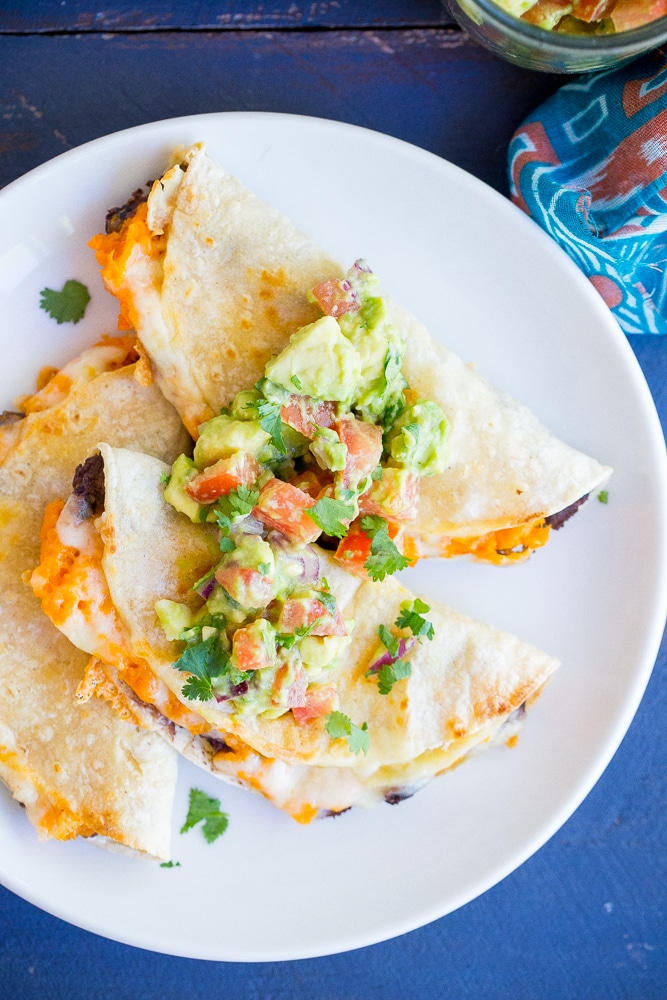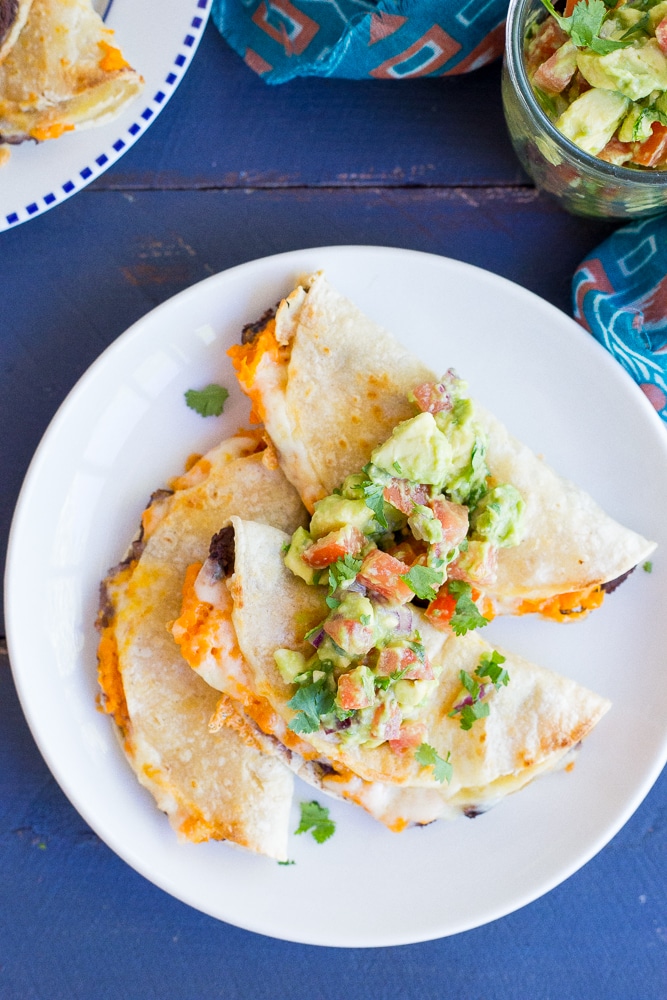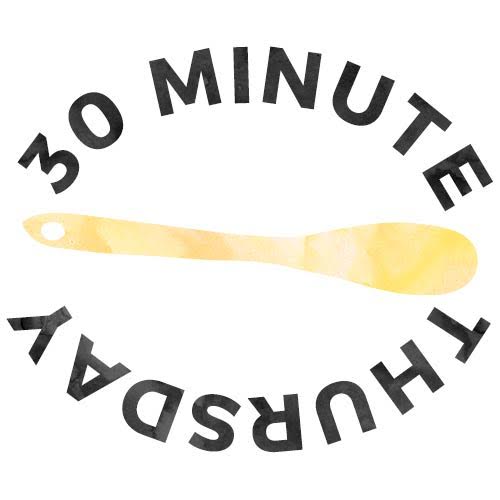 One Pot Teriyaki Chicken and Rice
from The Recipe Rebel
30 Minute Pad Thai
from Bake.Eat.Repeat.
Arugula and Prosciutto Puff Pastry Pizza
from Pumpkin 'N Spice
30 Minute Shrimp Scampi
from My Kitchen Craze
Savory Waffles with Roasted Broccoli and Cauliflower
from Floating Kitchen
20 Minute Healthy Taco Salad
from Kristine's Kitchen
30 Minute Skillet Pasta Primavera
from Flavor the Moments