A quick and easy vegetarian dinner recipe packed with tons of fresh spring vegetables!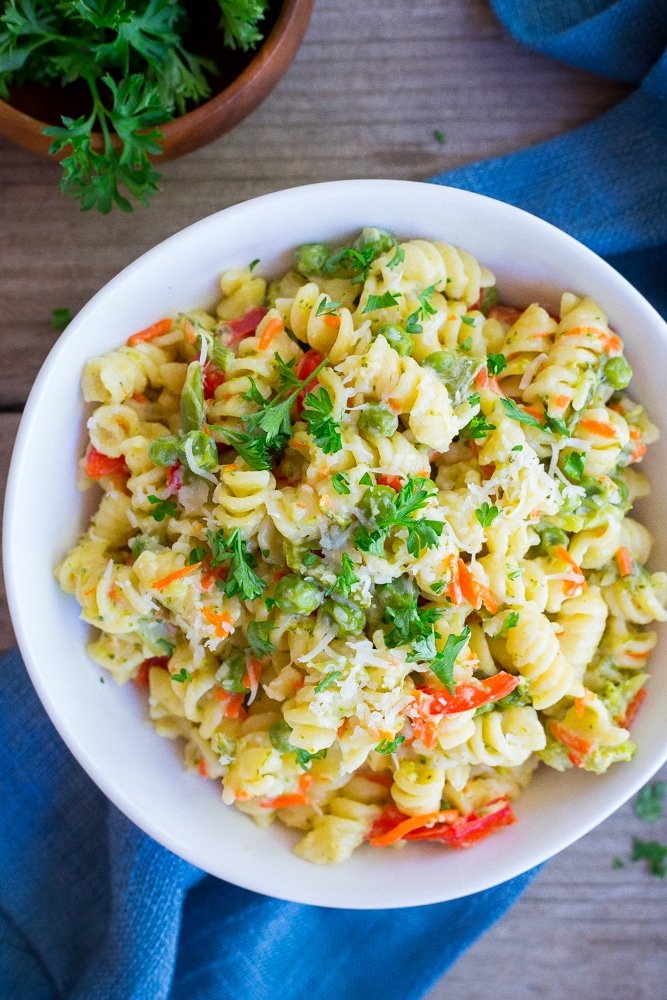 Happy Monday!  I hope you all had a wonderful weekend
 I know that Monday is usually not most people's favorite day of the week, so I think we could all use an easy and delicious dinner recipe!  As some of you may have noticed, my site has been primarily vegan for the last 6 months but lately I've been sharing a few more recipes that contain dairy.
My recipes have always been vegetarian (except for a few at the very beginning) but about 6 months ago I completely stopped eating dairy (and soy, spicy food, marinara sauce, and chocolate for little bit) because my 9 month old had really bad reflux.  He was extremely fussy a lot and giving up dairy seemed to help a little bit.  Or at least it made me feel like I was actually doing something to help.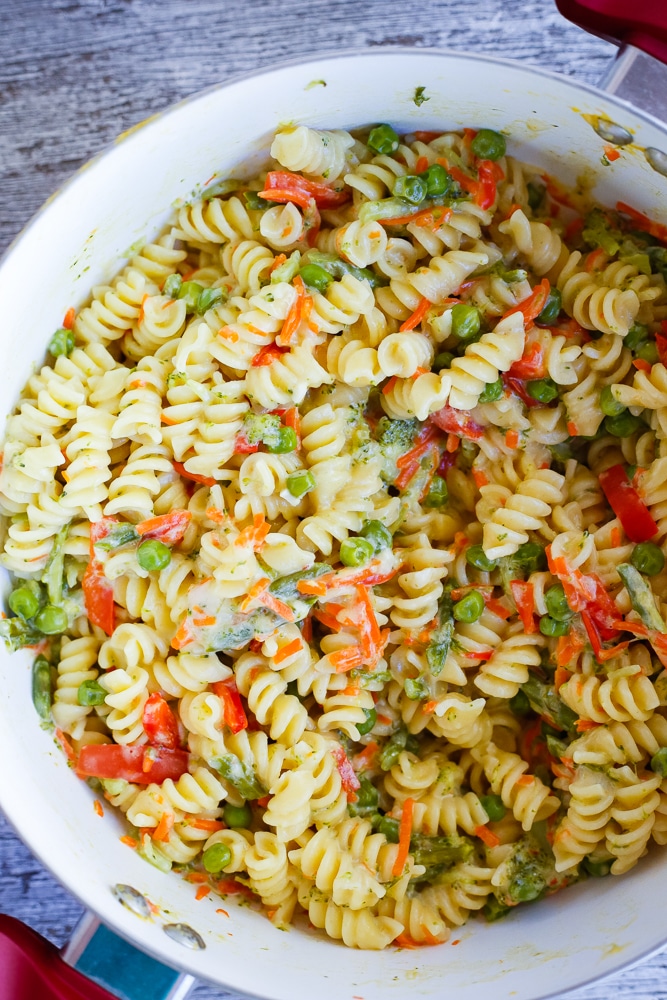 I've given up dairy in the past for quite some time, so it wasn't really a too difficult for me and a happy baby far outweighed eating cheese.  Lately Eli has been SO much happier so I've started to slowly add dairy back into my diet and he seems to be doing well with it (knock on wood!).  But, if you are vegan and you enjoy my recipes, don't worry, I still loving making vegan recipes and will continue to do so.  There will just be a few non-vegan ones thrown in there.  Enter, this Easy One-Pot Pasta Primavera!
It's a great way to get your fix of spring produce, while also making an easy dinner that only requires one pot!  These are my favorite kind of dinners these days and it's my goal to share more of them with you.  One pot pastas can be like a science sometimes.  You have to figure out exactly what the ratio of liquid to pasta is and it can change when you throw in vegetables.  I've made this recipe a few times and it came out perfect each time after cooking the pasta for 15 minutes, but everyone has different kitchens so make sure to check on pasta once or twice while it's cooking.  Enjoy