This easy broccoli salad is a refreshing and healthy side dish for the summer!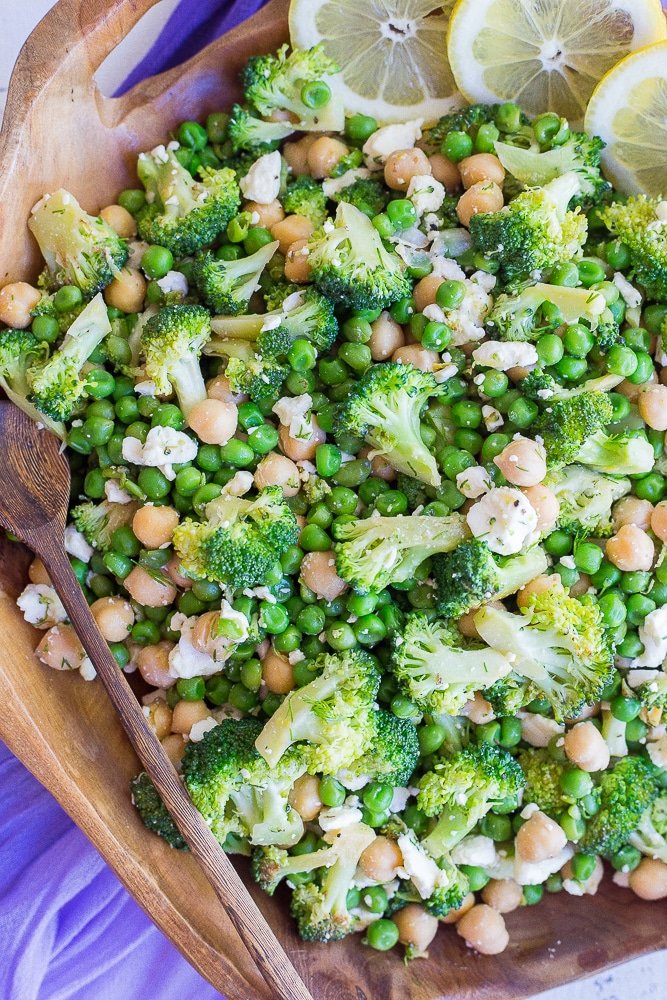 This is one of my new favorite salads and I have my 9 month old to thank for it!  I've been trying to transition Eli from purees to more solid foods and it's been freaking me out.  I can't take all the gagging and coughing but I also don't want to have to puree his food until he goes to college, so I've gotten over it
One of the first non-pureed meals I made him was chopped up broccoli, peas and chickpeas topped with some lemon juice, olive oil and dill.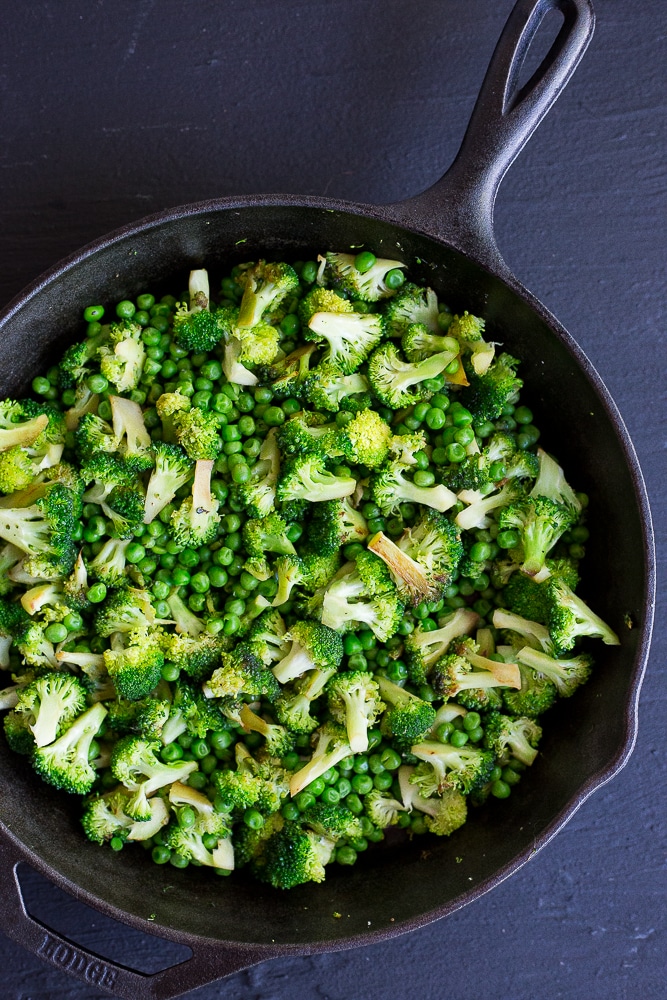 He promptly threw it all over the floor and had more interest in eating the side of the table, but I had a few bites and thought it was amazing!  The next day I made this more grown up version and have been making it ever since.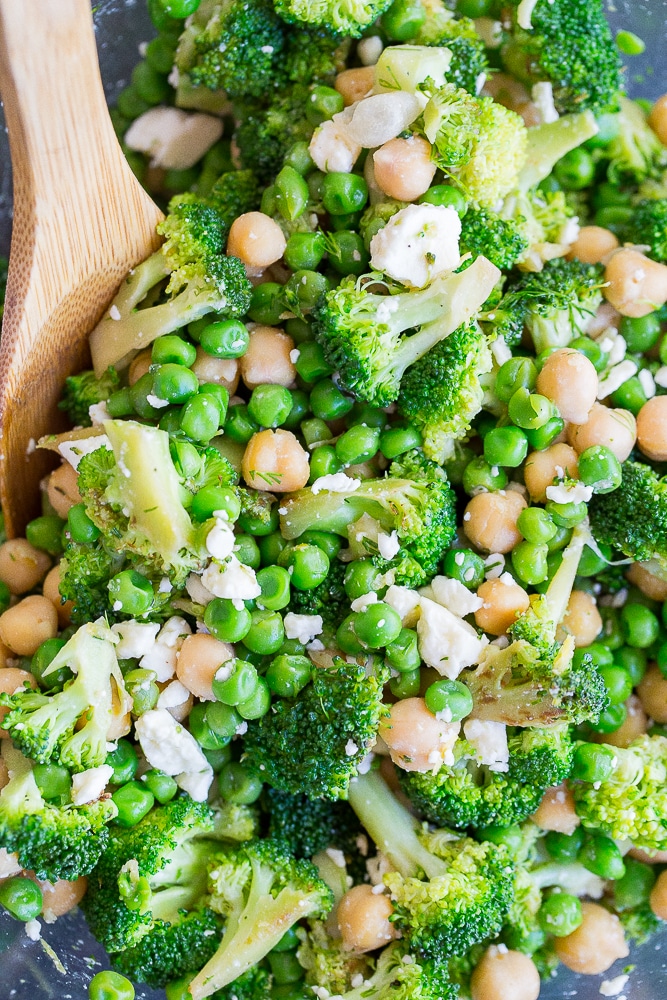 It only requires a few minutes of cooking and is so easy to make.  It's packed with vegetables and protein so it's great for a healthy side dish or light lunch.  And, the lemon and dill make this broccoli salad so refreshing that you'll be eating it all summer long
If making vegan, just omit the feta or replace it with this delicious tofu feta!