Make these Enchilada Lunch Bowls on Sunday and you'll have a delicious and healthy lunch all week!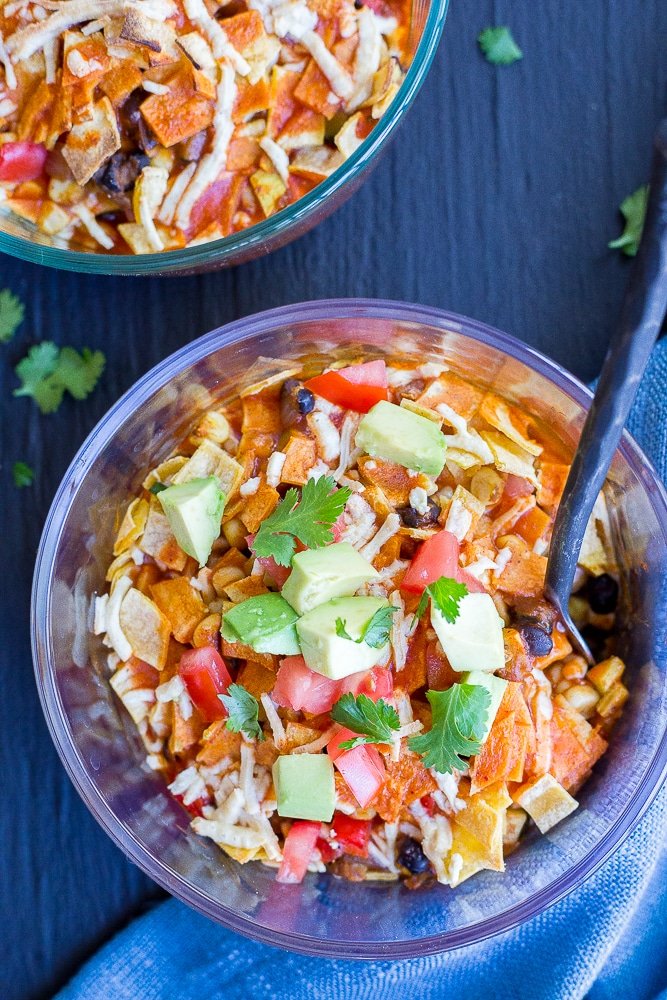 I'm pretty sure that when you're working, lunch is what you look forward to the most.  At least, that is true for me.  Not only does it mean the day is halfway through, but it also means I get to relax and chow down.  
Back when I had lots of stomach problems, I usually wouldn't feel very good in the morning so I would just throw something in my lunchbox figuring I probably wasn't even going to eat it.  And then when noon rolled around I was starving and cursing myself for only packing rice cakes!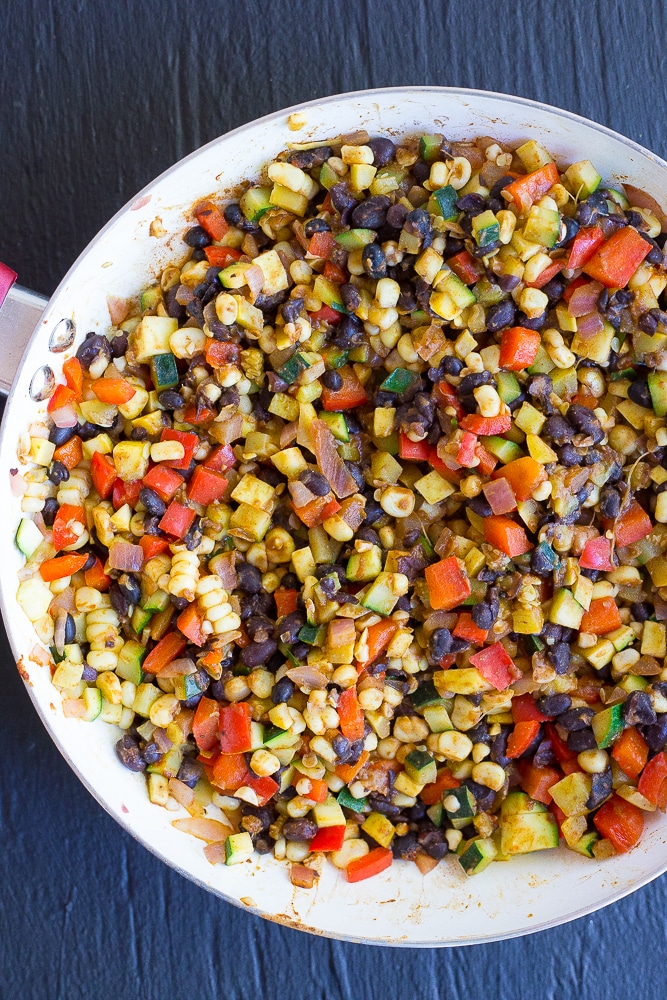 When you've just rolled out of bed and haven't even eaten breakfast yet, lunch can be hard to pack. For that reason, I'm getting really into make ahead lunches.  You make them on Sunday, throw one in your bag each morning and when noon rolls around, you are one happy camper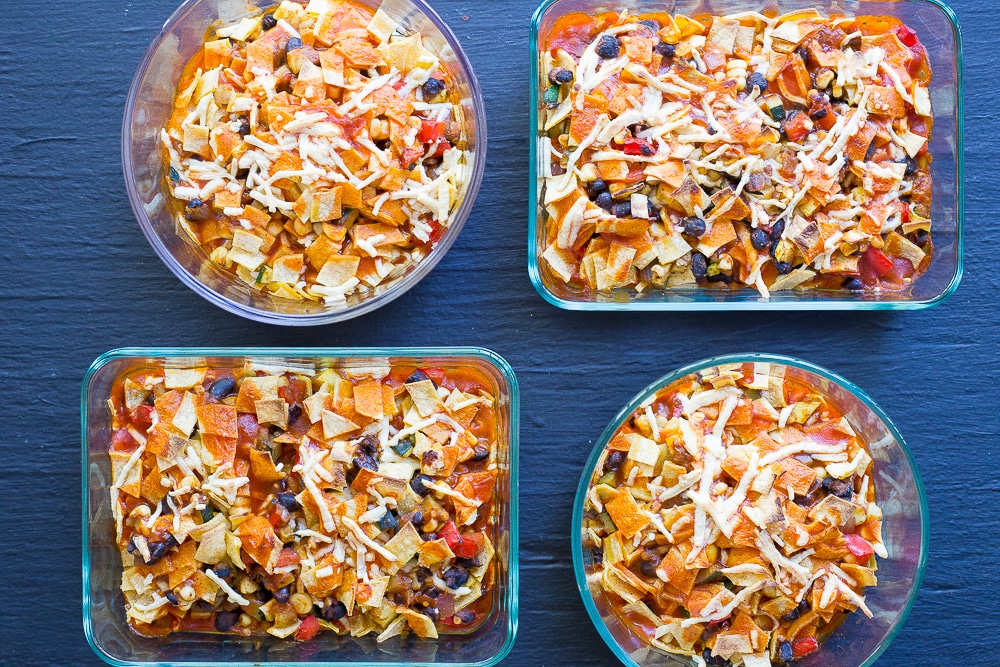 A month or so ago I made these Make Ahead Sweet Potato Lunch bowls and now I'm really excited to share these Make Ahead Enchilada Lunch Bowls with you!  I promise that I'll come up with some non-Mexican ones, but today just isn't that day.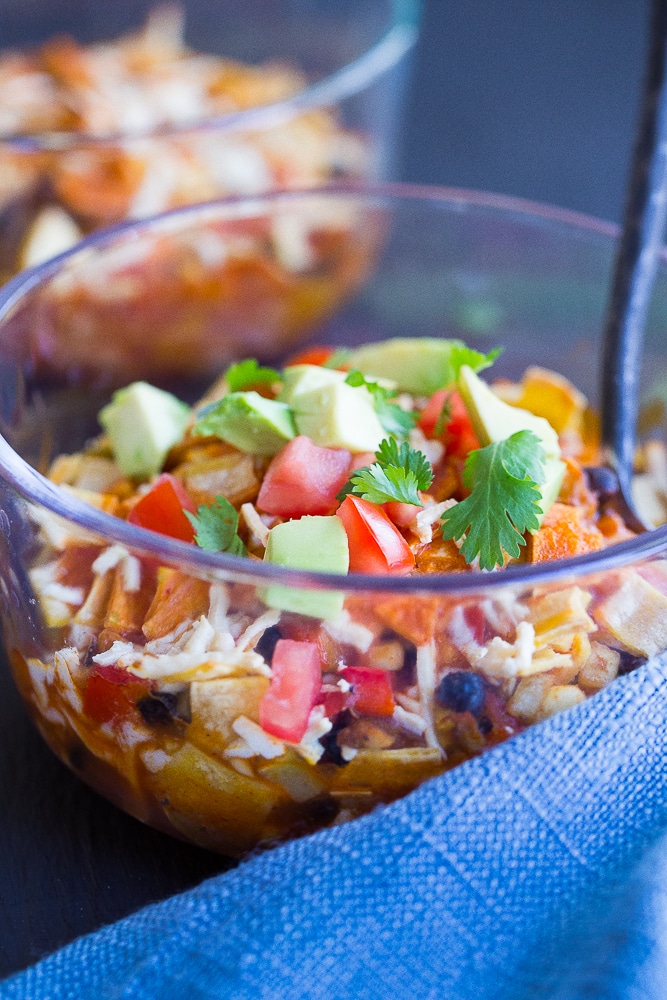 When you're ready to eat, all you have to do is pop them in the microwave or oven, throw some fresh toppings on (optional) and you're ready to go!  Just sit back and watch everyone be jealous of your lunch
You definitely don't have to go out and buy 4 lunch bowl size pyrex dishes for these!  If you don't have them, you can easily bake this in an 8 inch baking dish and scoop it into 4 regular plastic lunch containers after it has cooled.