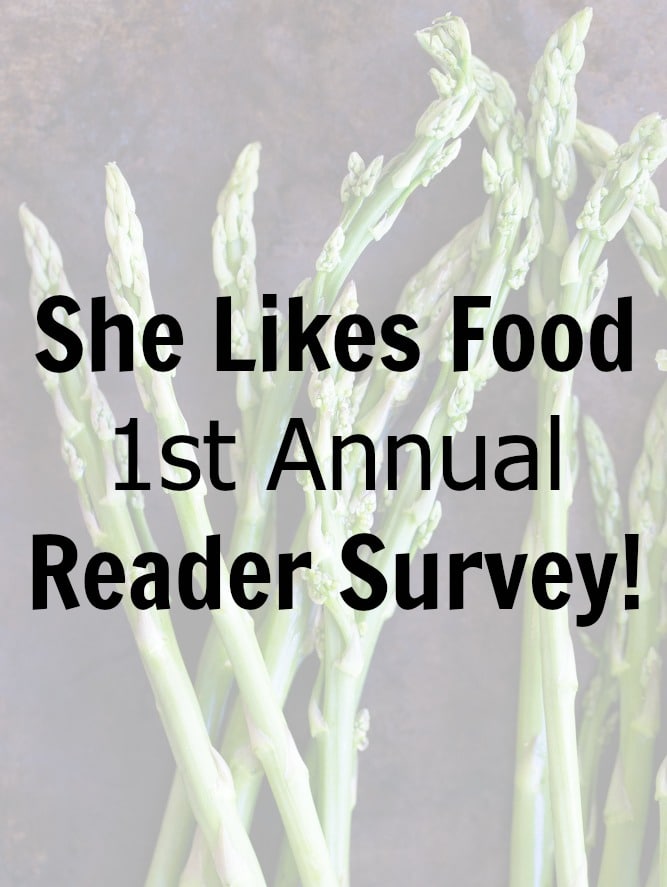 Hello! Sometimes I really can't believe that I started She Likes Food over 3 years ago! I was stuck in a boring office job and needed a creative outlet. I loved to cook and photograph so a food blog seemed like the perfect thing to do. I never imagined that it would turn into something much more than a hobby, but I thank my lucky starts everyday that it did!
I've gained so many amazing readers over the years and it makes my day hearing from you all about a recipe you tried and enjoyed! Now, I'm asking for your help to let me know what you enjoy seeing on She Likes Food, what you'd love for me to add and what you want to see less of.
I'd be so grateful if you took a minute to take the survey below! There's only 10 questions and it won't take very long! I really value your feedback and will do everything I can to integrate it into She Likes Food! Thank you so much!!!