A simple and easy weeknight dinner that's also really flavorful and delicious!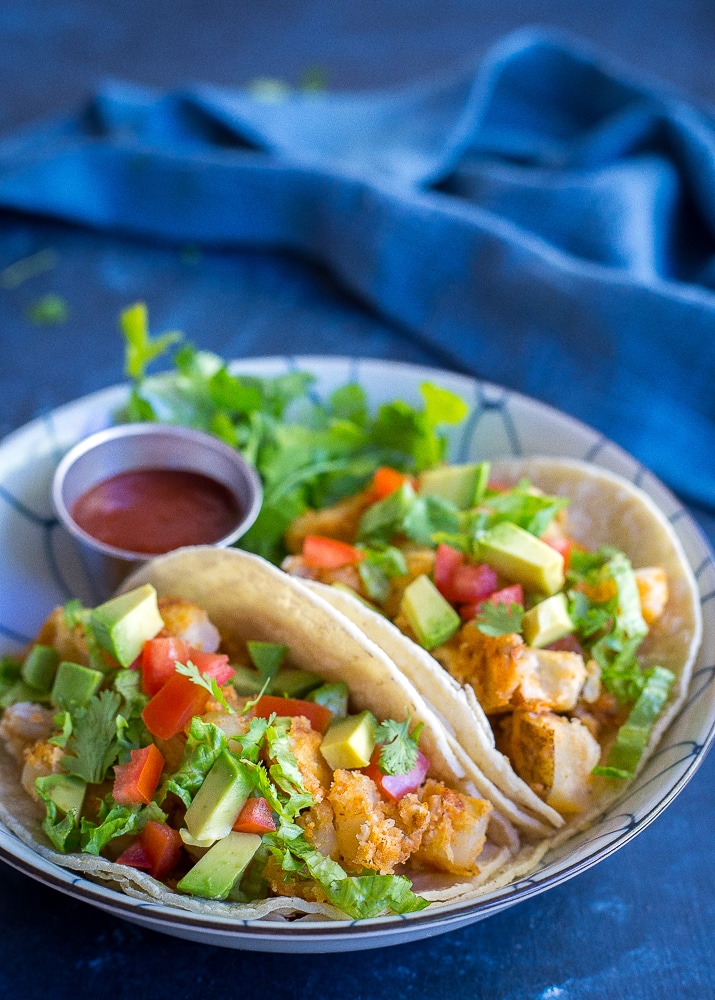 I hope you all had a great weekend! It's been way too hot here lately but thankfully my in-laws are visiting this week and staying somewhere with a pool. So, that's where I'll be for the next 7 days!
These Crispy Potato Tacos are based on a one of the first recipes I ever posted here. I'm a little embarrassed to share the link, but it's also fun to see how my photography has evolved in the past 3 years!