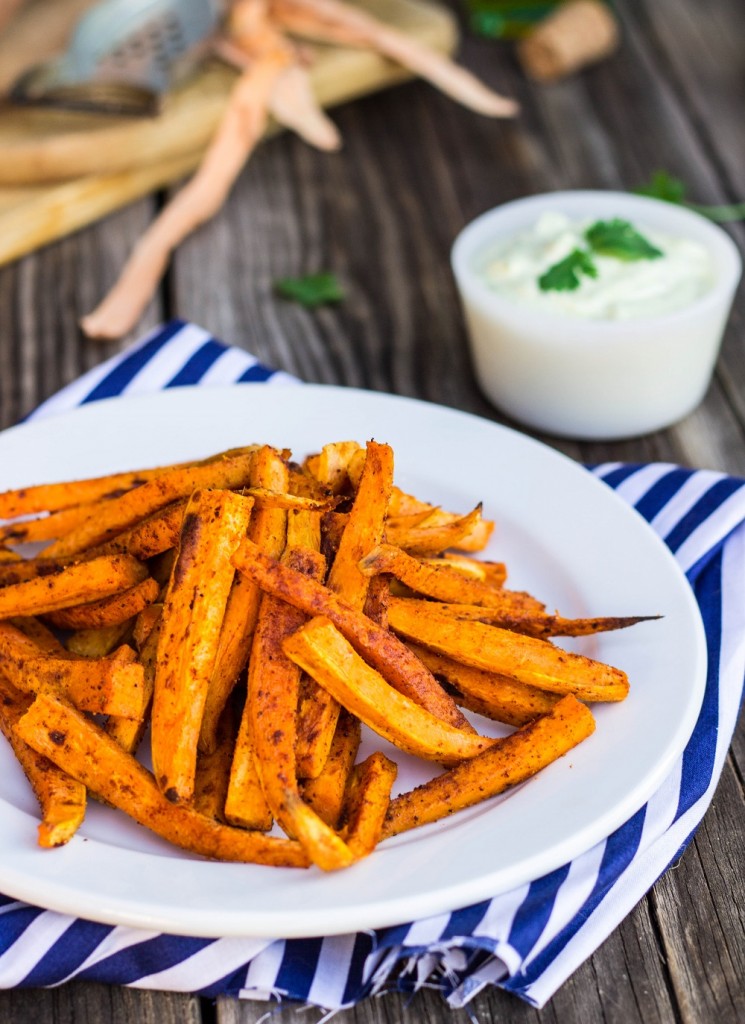 I've been obsessing over curry since I made my curry chicken salad sandwiches a few weeks ago (vegan option in recipe notes). So, rather than mix some curry into a little bit of mayo and eat it with a spoon my finger (I might have done a little of that…), I decided to make some baked sweet potato fries to go with it. Because, really, can you think of a better vehicle to carry this heavenly sauce to your mouth?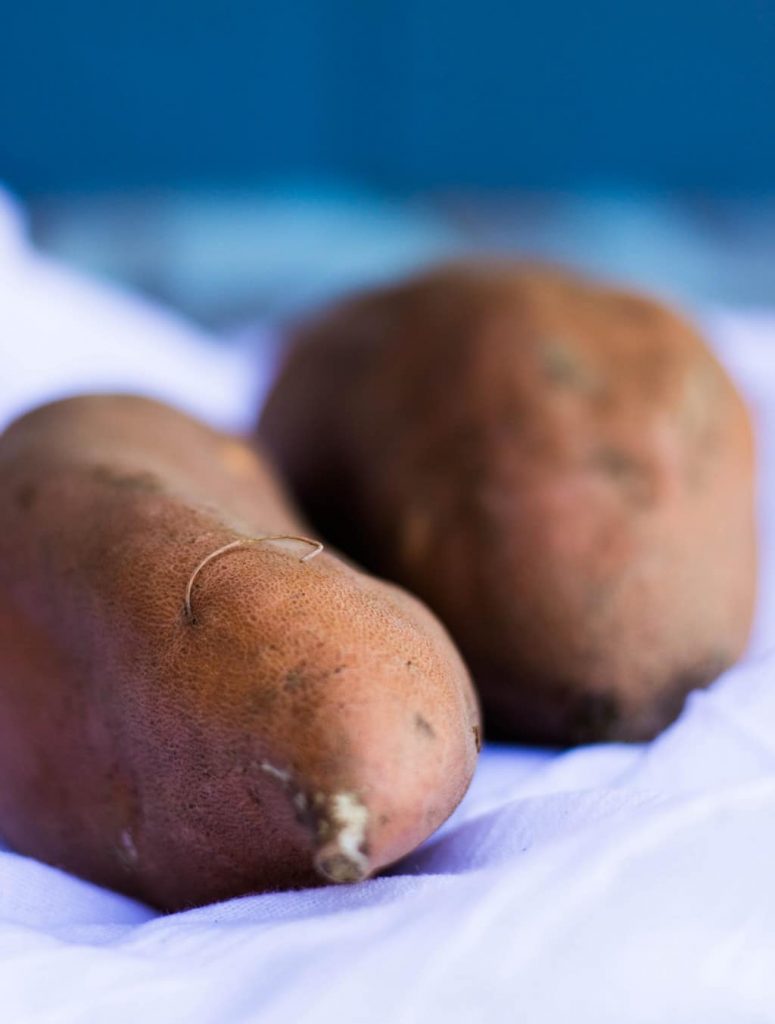 Sweet potatoes may be slightly out of season, but snacks are not, and fries are one of my favorite snacks. We seem to pretty much always have a 5 pound bag of potatoes and a few giant sweet potatoes on hand, and I'm a little embarrassed to say that we probably eat some form of french fries 3 – 4 times per week. I don't know if it is the fact that I've got my french fry recipe down to a science where I could probably make them in my sleep or the fact that we seem to be accumulating giant economy size bottles of ketchup like they are going out of style, I really have no idea where they keep coming from! We must have a ketchup elf living with us…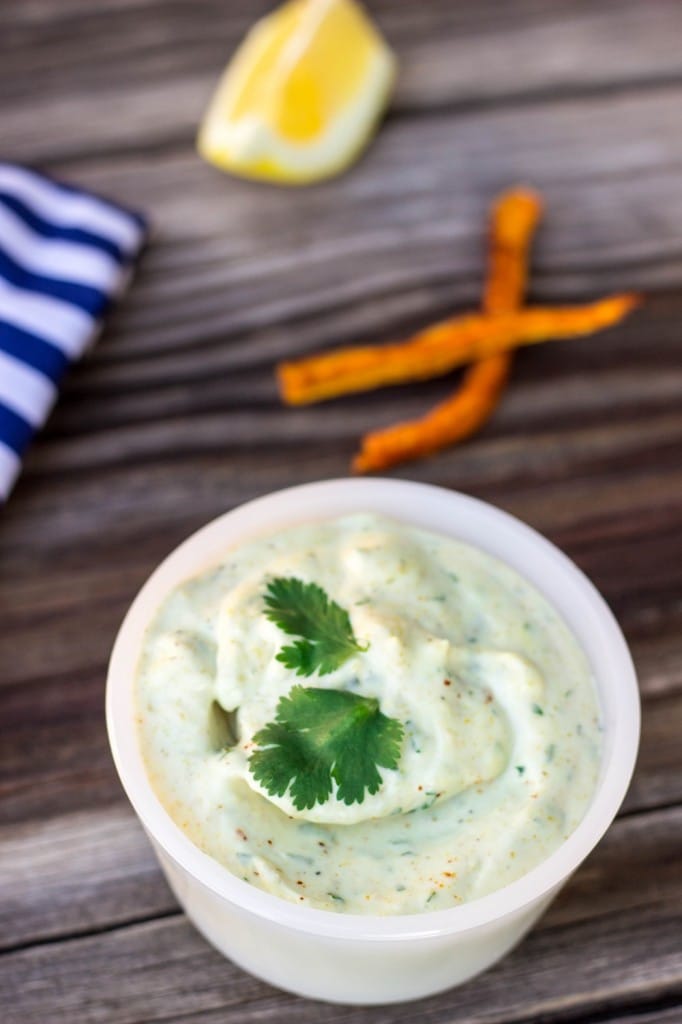 As much as I love ketchup, and our ketchup elf, it can get a little boring sometimes, especially when you practically live off of french fries. Since I'm in the midst of my curry craze, I knew that curry was going to be the main ingredient, but I also wanted to add something green to it. Now that I not only have to think about how my food tastes, but also what it looks like, I have developed a parsley/cilantro reaction. These days I have the urge to garnish every savory food I cook with either parsley or cilantro, and thankfully most of the time it actually pairs really well. I was thinking about whether curry and cilantro would pair well together and then a big light went off in my head and I thought of my all time favorite hummus recipe, curry cilanto hummus (also my very first blog post!). So, this sauce was born and I dipped every single sweet potato fry into it, and when the fries were gone I used chips, and when the chips were gone I might have used my fingers…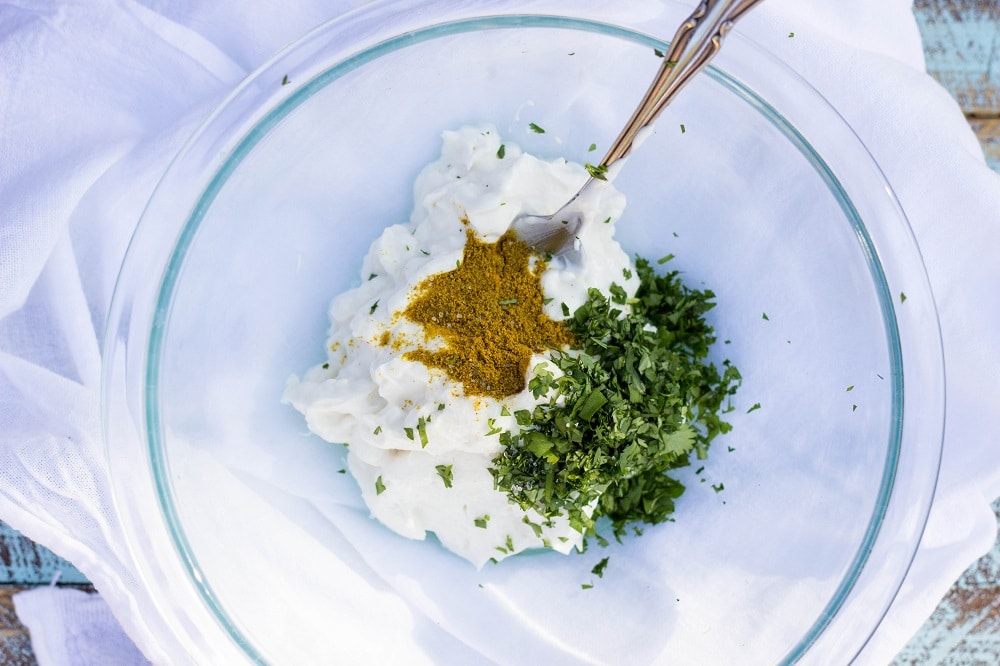 Not only does it taste really, really good, but it is also really easy to make. Just throw all the ingredients into a bowl, mix, and you got yourself one heck of a dipping sauce!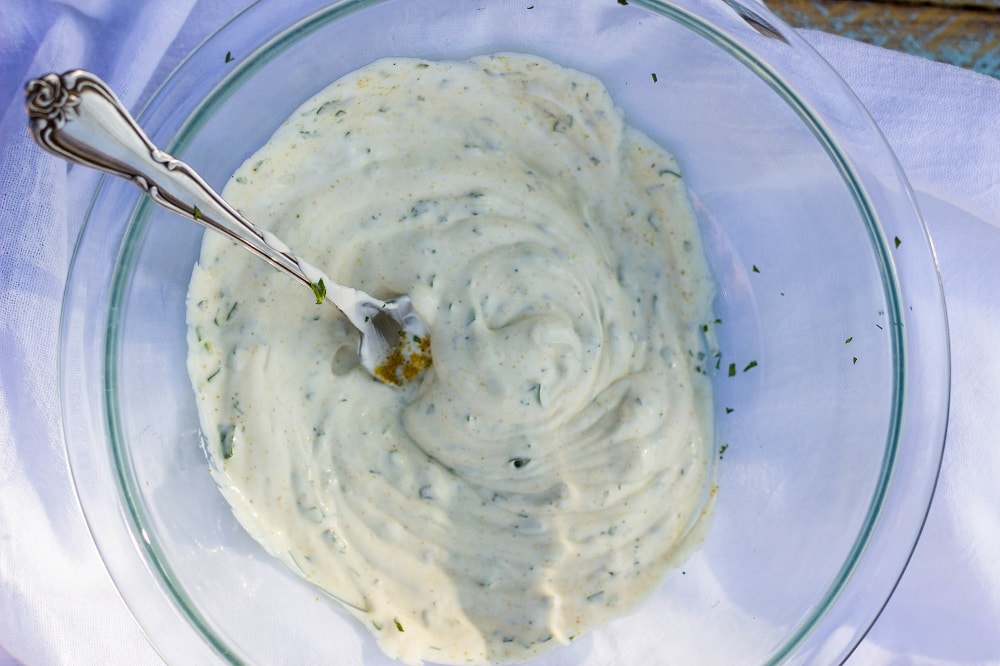 Then we make the sweet potato fries: you could use a mandolin or a french fry cutter, if you are so lucky to have one, but it is pretty easy to cut french fries by hand.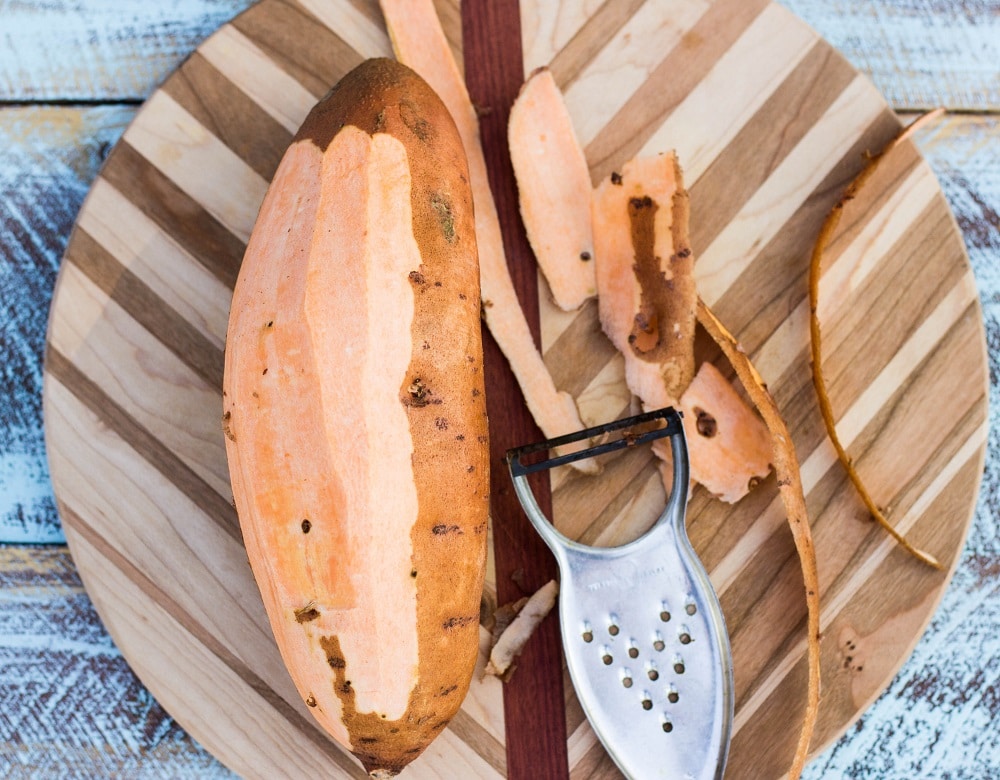 First, I cut the sweet potato in half and then I lay it cut side down and cut it into fairly thin slices, then I lay those slices down on the cutting board and julienne them into french fries, ta-da!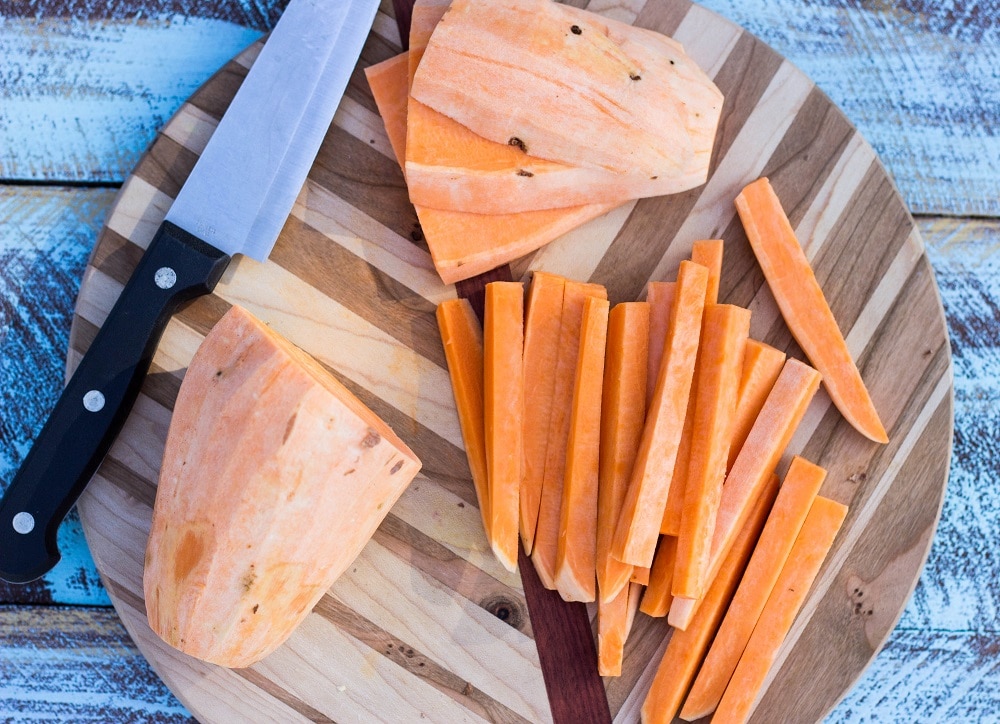 Pile on the olive oil and all the spices and toss with your hands to make sure they are all coated evenly. If you don't have some of these spices on hand, feel free to just season with salt and pepper.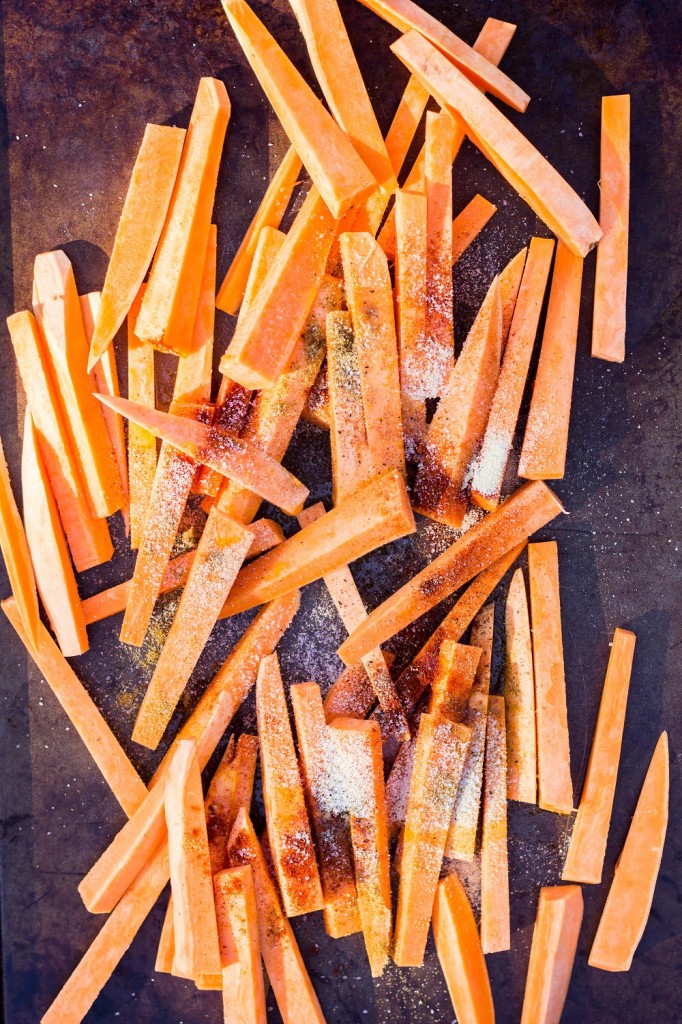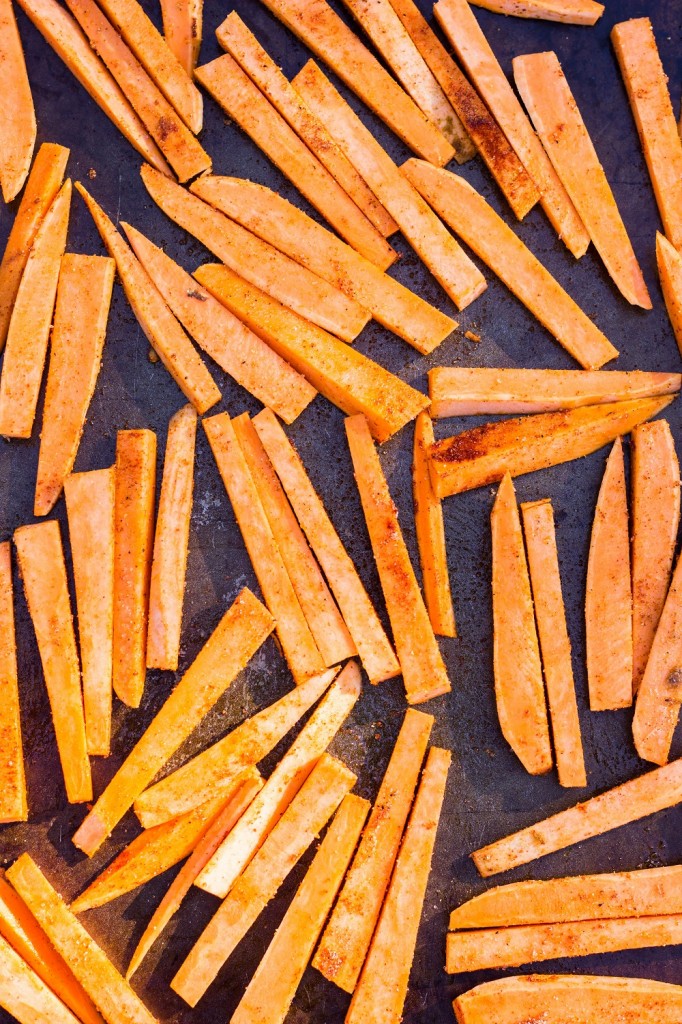 Bake for about 20 – 25 minutes and you have yourself some perfectly baked and quite delicious sweet potato fries!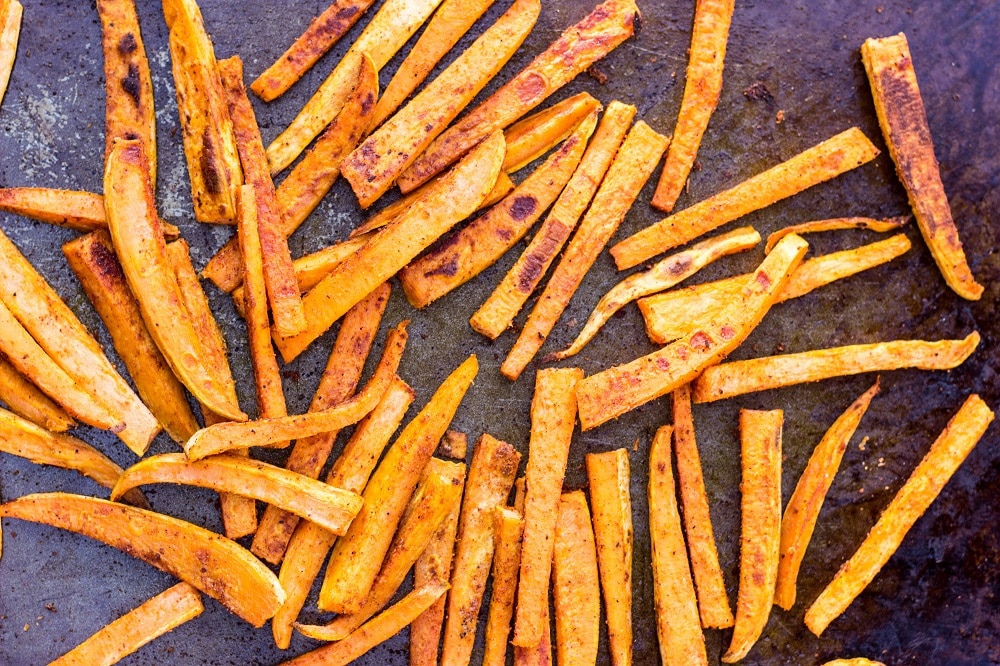 Print
Baked Sweet Potato Fries with Curry Cilantro Mayo
---
Prep Time:

10

Cook Time:

25

Total Time:

35 minutes
Ingredients
Sweet Potato Fries
1

large sweet potato or

two

small sweet potatoes

1/2 teaspoon

cumin

1/2 teaspoon

paprika

1/2 teaspoon

garlic powder

1/2 teaspoon

salt

1/8 teaspoon

pepper

2 teaspoon

s olive oil
Curry Cilantro Mayo
1 cup

vegenaise or mayonnaise

1

and 1/4 teaspoon curry powder

2

–

3

tablespoons finely chopped cilantro leaves

2 teaspoon

s lemon juice
pinch of salt
---
Instructions
Preheat the oven 375 degrees F.
Peel the sweet potato, and cut into french fries. (see above photo for easy method for cutting into fries)
Lay sweet potato fries on a large baking sheet and add olive oil and all spices.
Toss to coat and place into the preheated oven for 20 – 25 minutes, or until fries are cooked on the inside and starting to brown on the outside. Flip halfway through.
Make the mayo: in a medium sized bowl, add all of the mayo ingredients and mix until combined.
Once fries are cooled, dip in mayo, and enjoy!
Notes
Serves 2 – 4 people, depending on how hungry they are.
If you end up with leftover mayo it is great on sandwiches, chips, or really anything dippable!
Nutrition
Calories:

1708

Sugar:

10

Sodium:

2799

Fat:

174

Saturated Fat:

27

Unsaturated Fat:

143

Trans Fat:

0

Carbohydrates:

32

Protein:

5

Cholesterol:

92
Dig in and enjoy!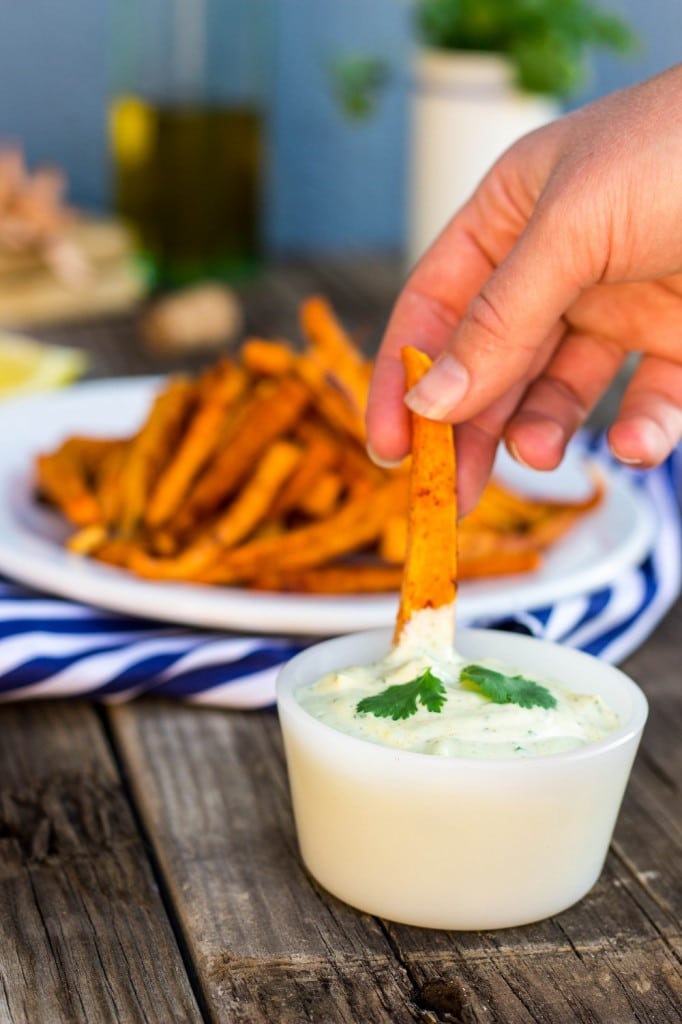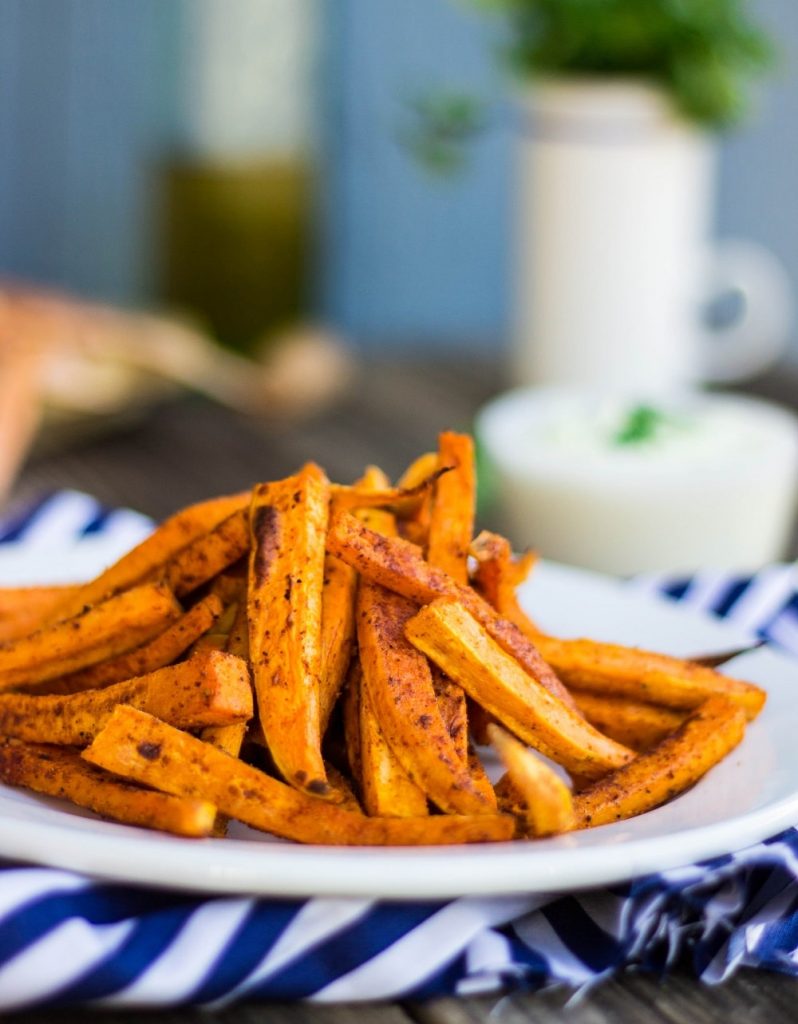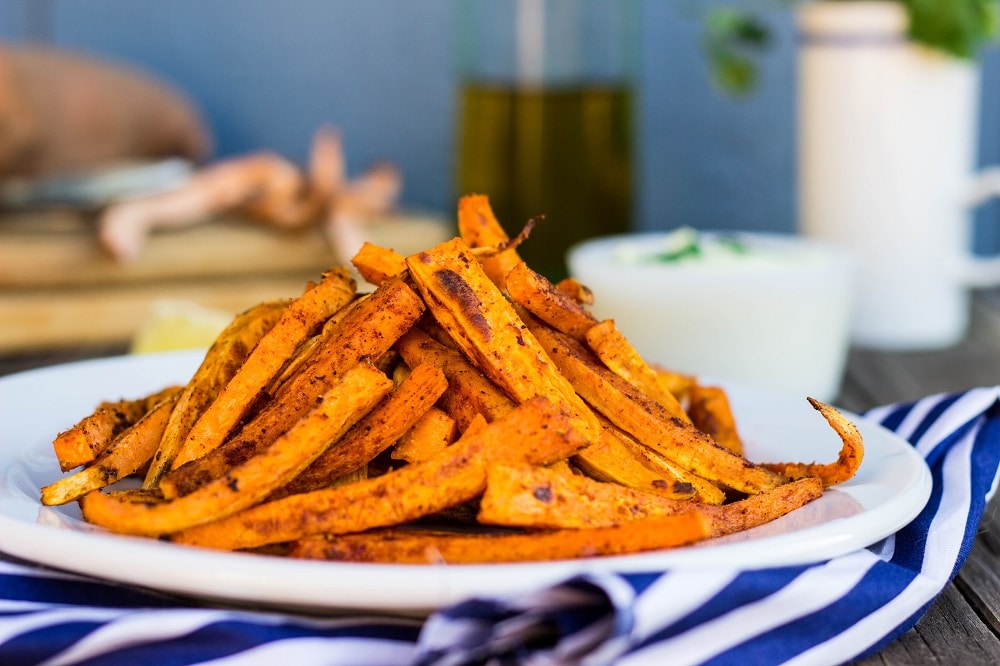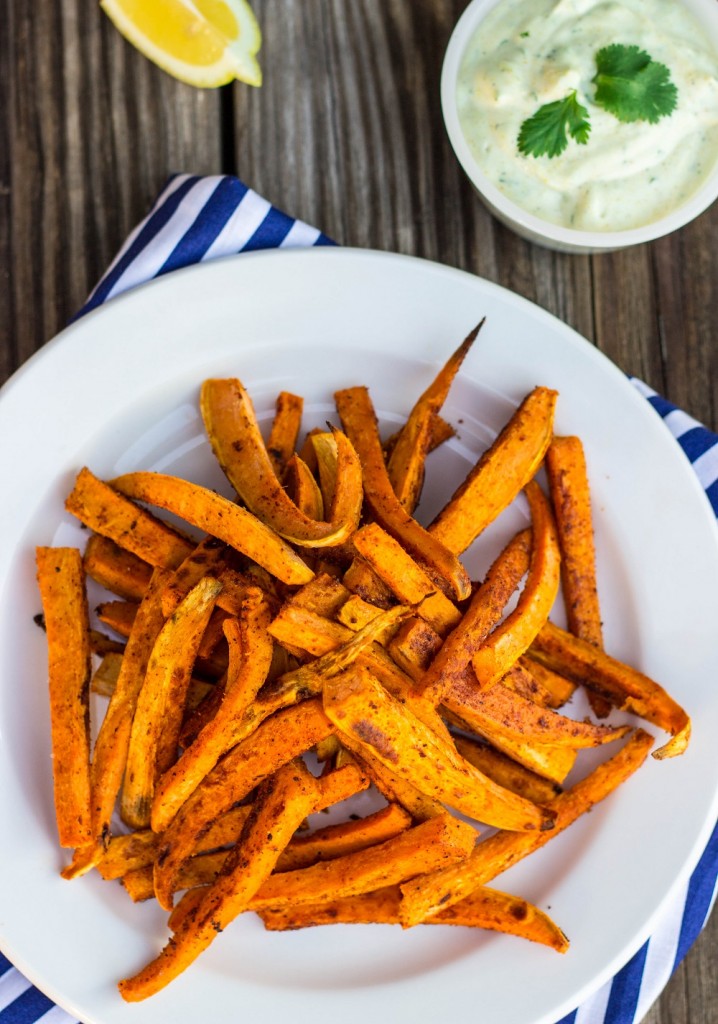 Cheeto is thoroughly enjoying the new perch that Eric installed for him!