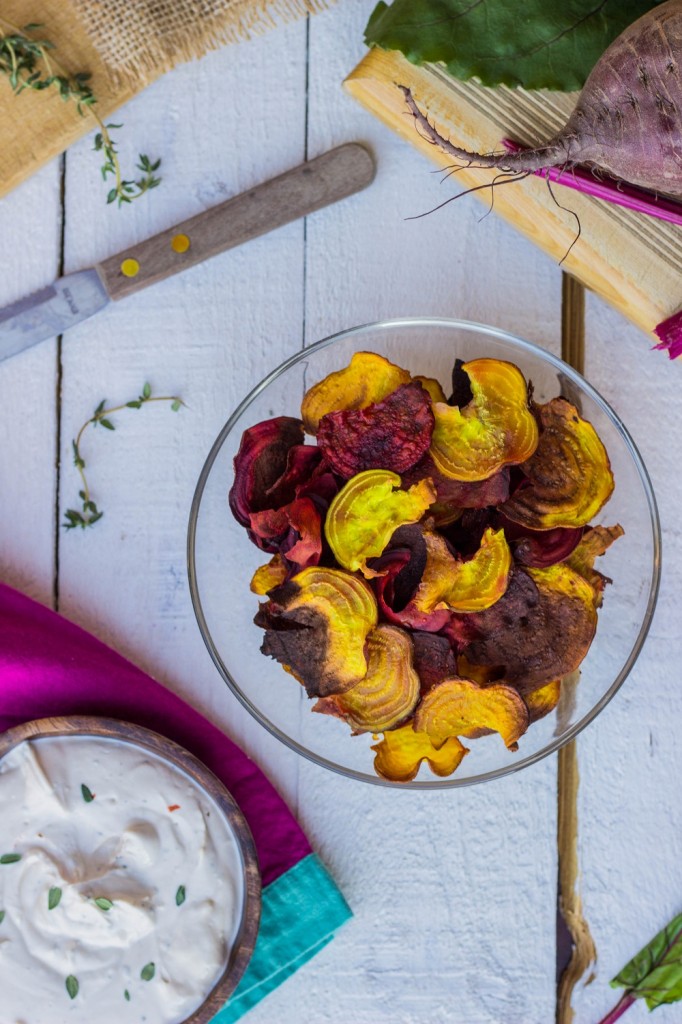 I haven't always loved beets. I'm starting to realize that when it comes to vegetables, that is a common theme. Hated them as a kid, cautiously tried them once I got older and now I love them. Thank goodness that happens, or else this blog would be called, She Likes Grilled Cheese. However, I do still love a good grilled cheese sandwich and I got a brand new panini maker for Christmas, (thanks Dad and Kathy!) so hopefully more on that in the near future! But, today we are here to talk about beets. If you don't care for beets, but you are anything like me, you can be tricked into eating any vegetable as long as it comes in chip form.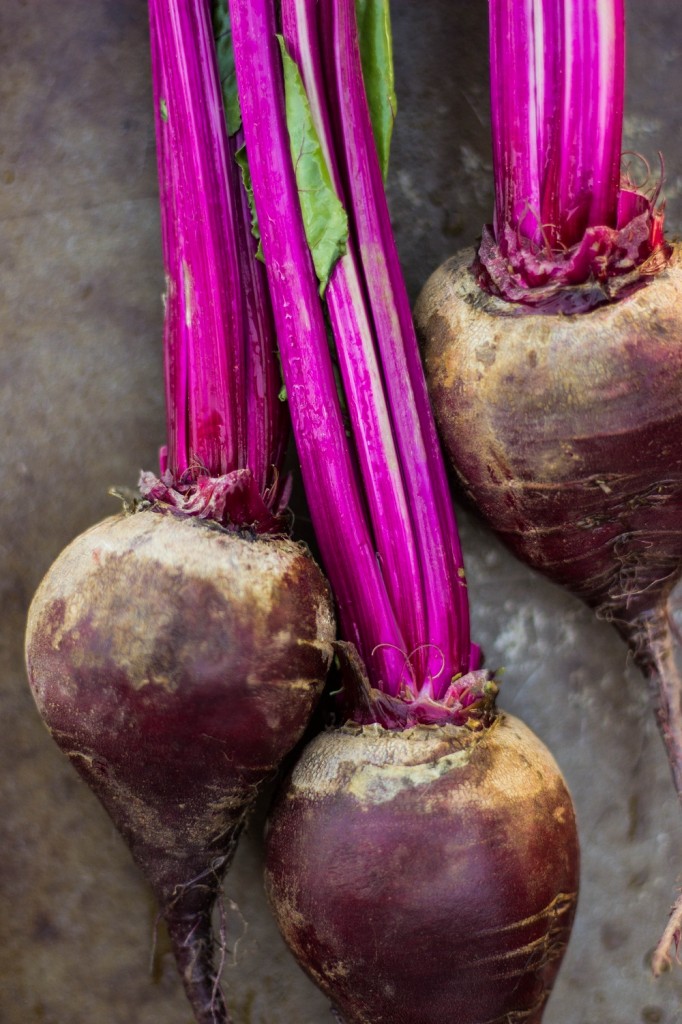 It seems like there are a lot of people out there that don't like beets. I'm not sure if it is because of their bright, bright color that tends to stain your fingers and cutting boards, you can even dye your hair with it! Or, maybe it is because they have a very earthy taste to them, which some people describe as tasting like dirt. Maybe that is why I love them so much. I probably shouldn't be admitting this, but I had a big taste for dirt as a child, it might have had to do with a mineral deficiency… We won't get into that though!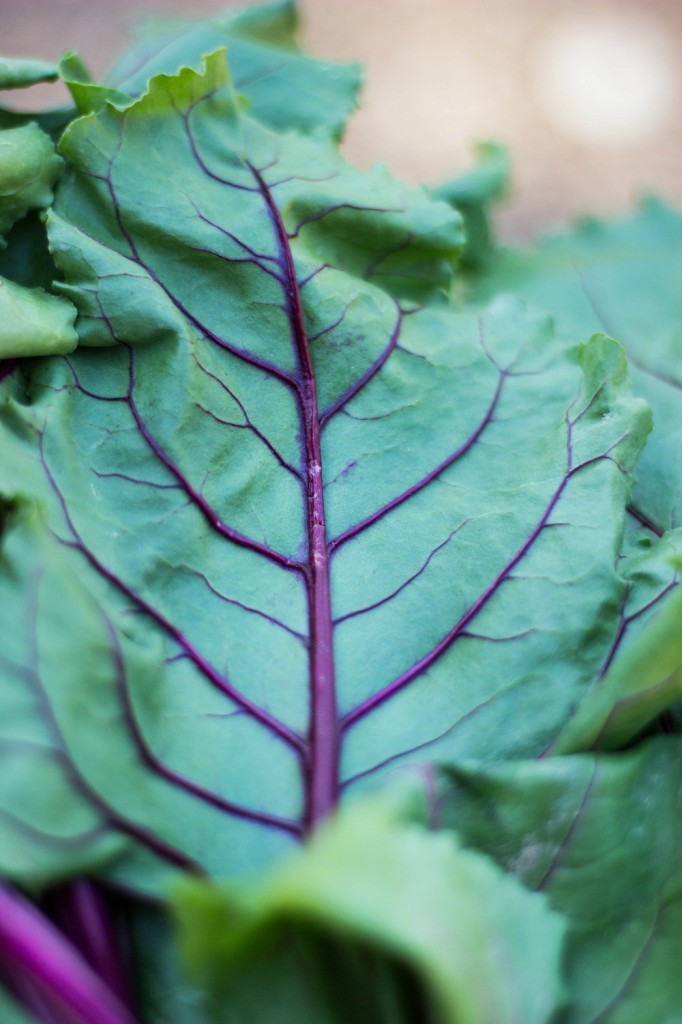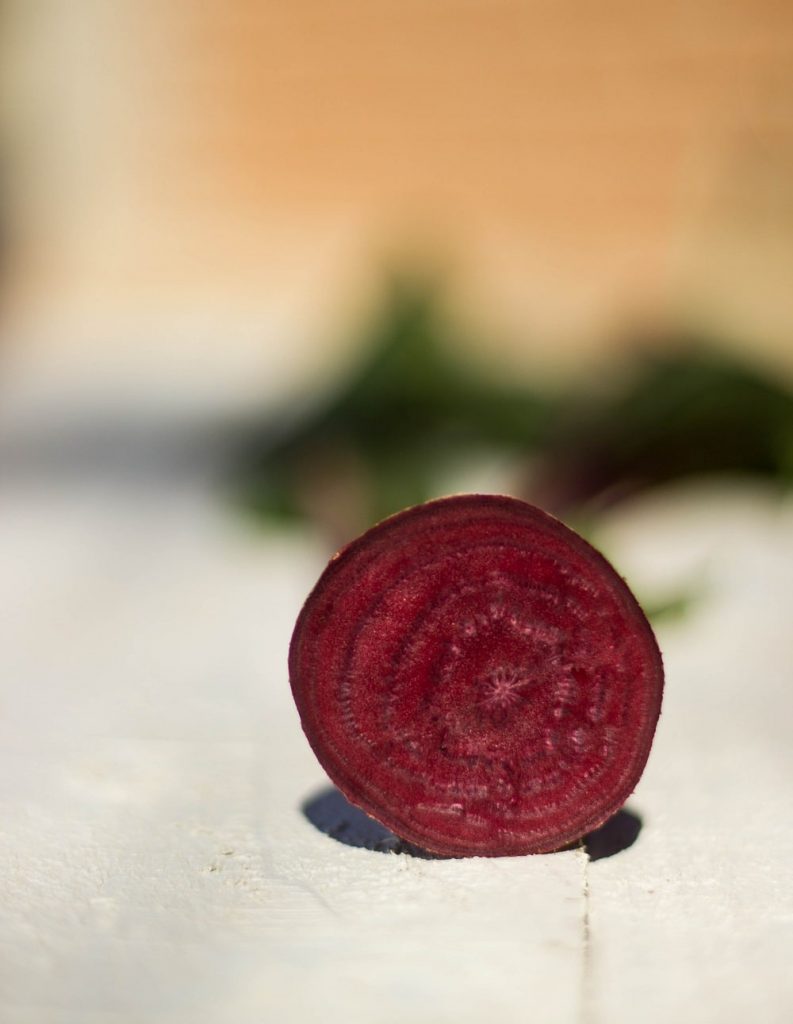 Lessons I have learned while making and attempting to make beet chips:
Beet chips are not quite as easy to make as I thought they were going to be.
My mandolin came with a "thin dice" blade and two "thick dice" blades, but no "middle dice" blade.
I really wish I had a "middle dice" blade.
When using the "small dice" blade, the end of the beet must be perfectly flat in order for a uniform slice to come out.
If the beet is not perfectly flat, you will end up with a half chip instead of a full circle chip.
To get the best beet chip results (no burned edges) your beet slices must all be the same thickness all the way through.
I'm not sure why, but it I think the golden beets burned more quickly than the red beets.
Beet chips are addicting!
Can you tell that I ran into some issues while making these beet chips?! But, I think I finally got a good system down and that is what I am going to share with you today. I loosely followed Martha Stewart's Beet Chip recipe.
Cut the beets about 1/16 of an inch thick using a mandolin. I got annoyed at my mandolin at one point and tried to use a sharp knife, but it just didn't get them thin enough.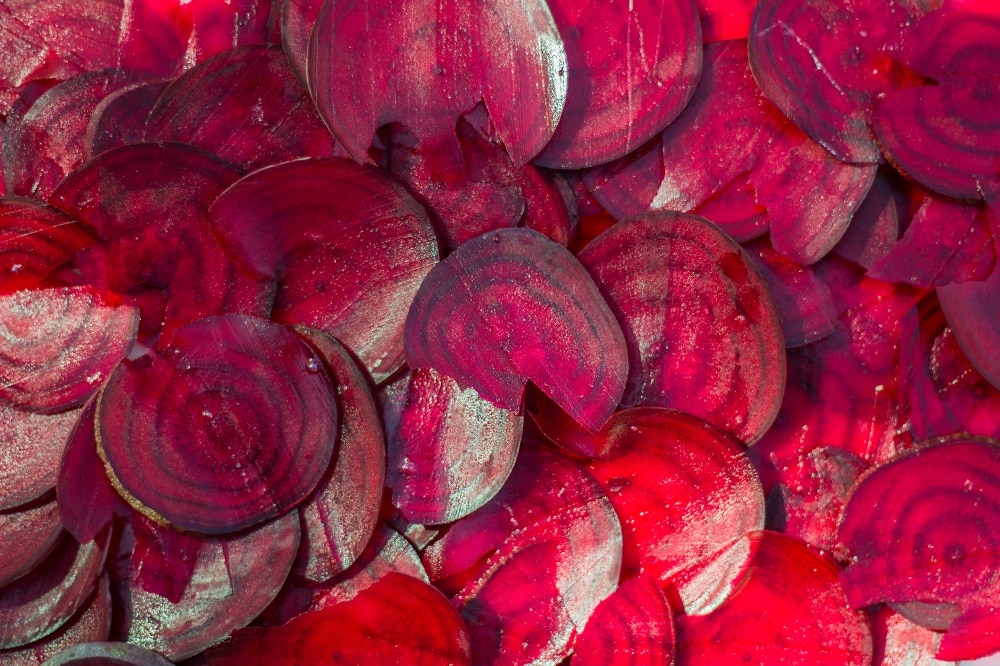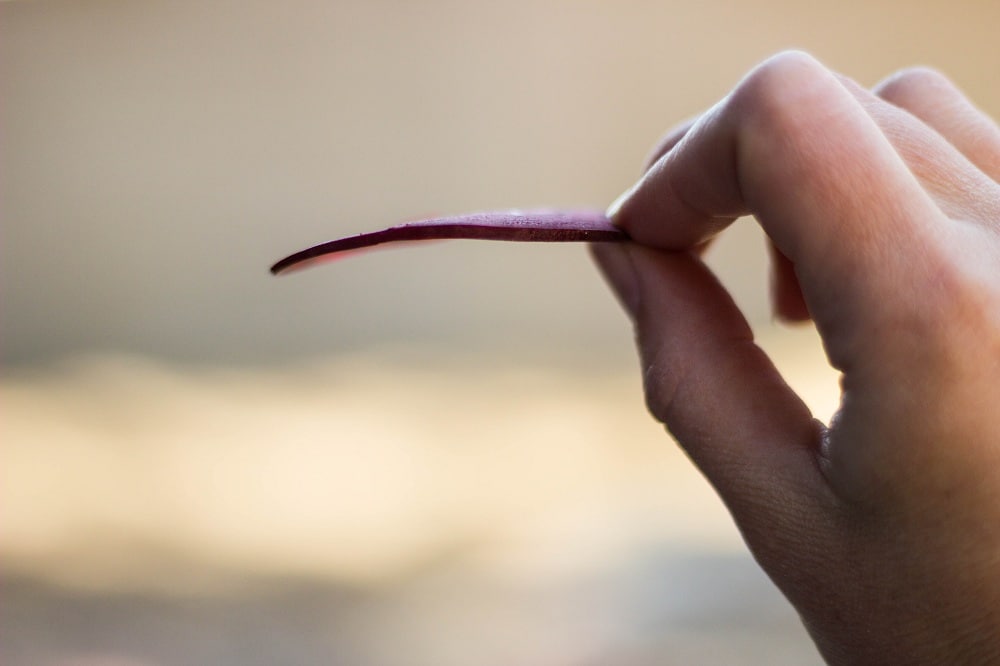 Place the beet chips in a bowl and add about 1 teaspoon of olive oil and a pinch of salt (optional). Toss to coat.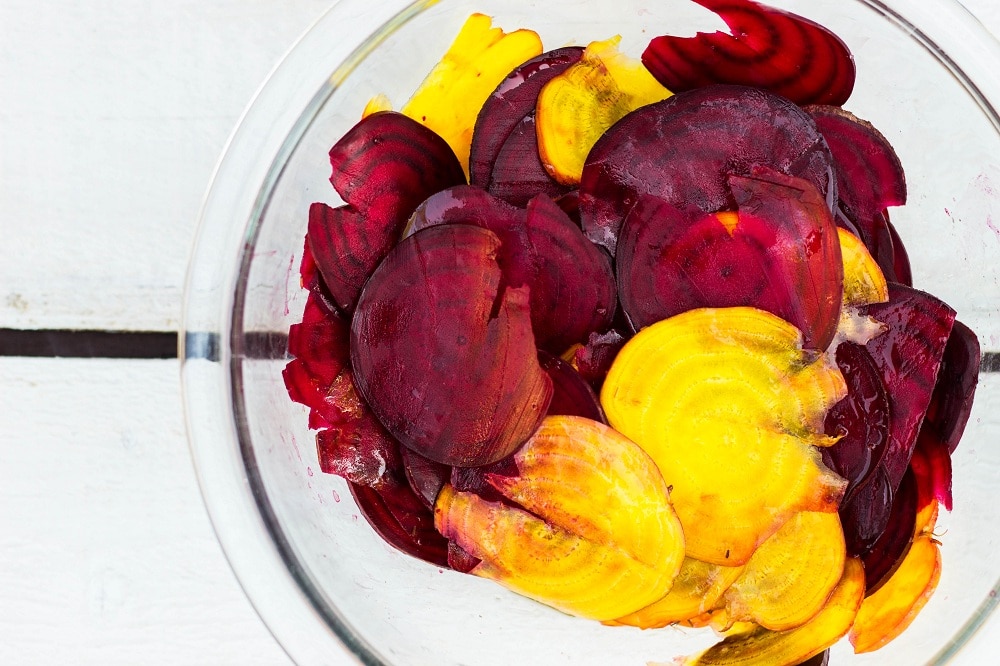 Lay beet chips in a single layer on a large sheet pan. You will have to cook them in a few batches. You can see that some of my chips are more half chips than whole chips! If you get some like that, they will take less time to cook than the whole chips. Also, next time if I use two colors I will probably cook them separately.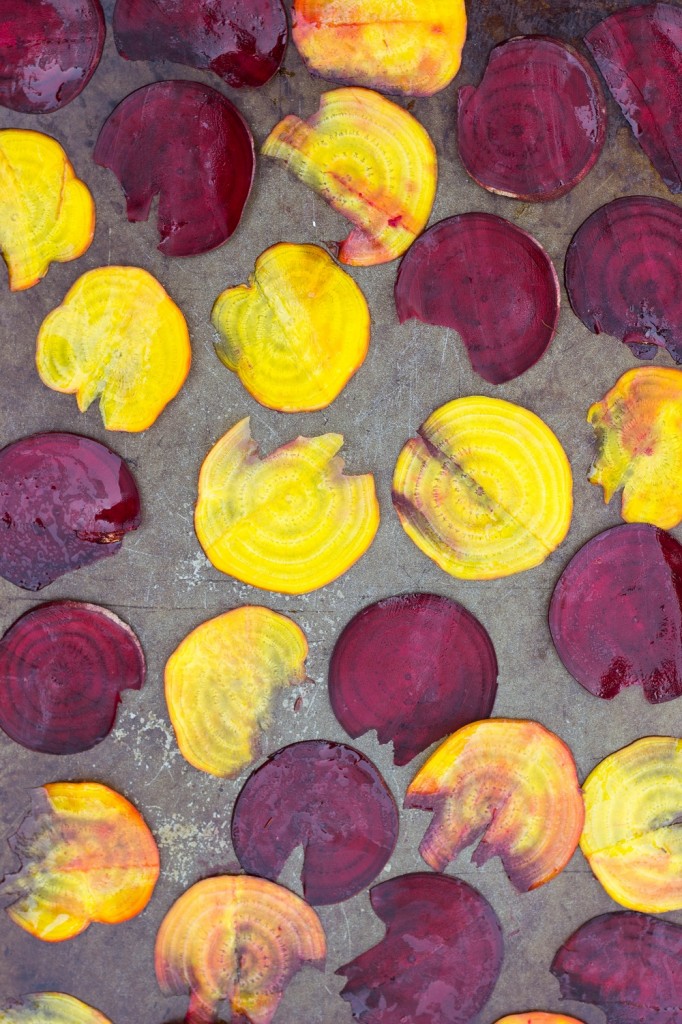 Martha suggests putting a baking sheet on top of the chips for the first 20 minutes and then taking it off to cook them the rest of the way. This will ensure that your chips don't curl up. I cooked them with and without the top tray and don't really have a preference. The taste is still the same either way!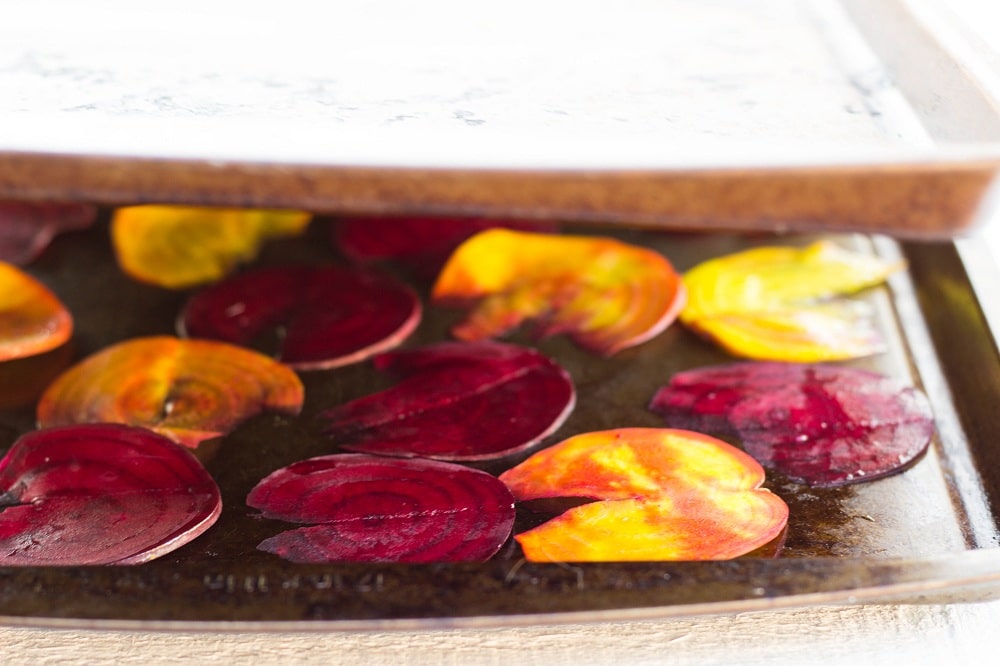 Once you take the sheet pan off of them, you will cook them for about 10 – 20 more minutes, I think it really depends on how thick they are, until they start to become lighter in color. In the photo below you can see what I mean. When they start to turn light colored, that means they are crisping up.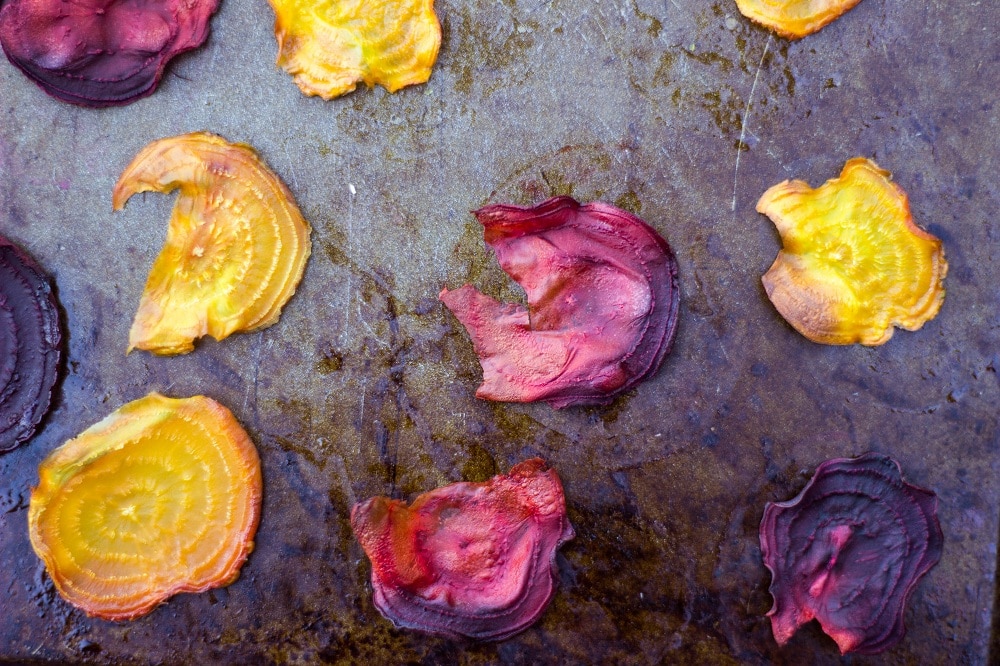 Those are my beet chip 101 tips that I have learned through trial and error. I hope they help!
Although beet chips are perfectly fine by themselves, why not make a creamy and tangy goat cheese, balsamic, and thyme dip for them? Yes, please!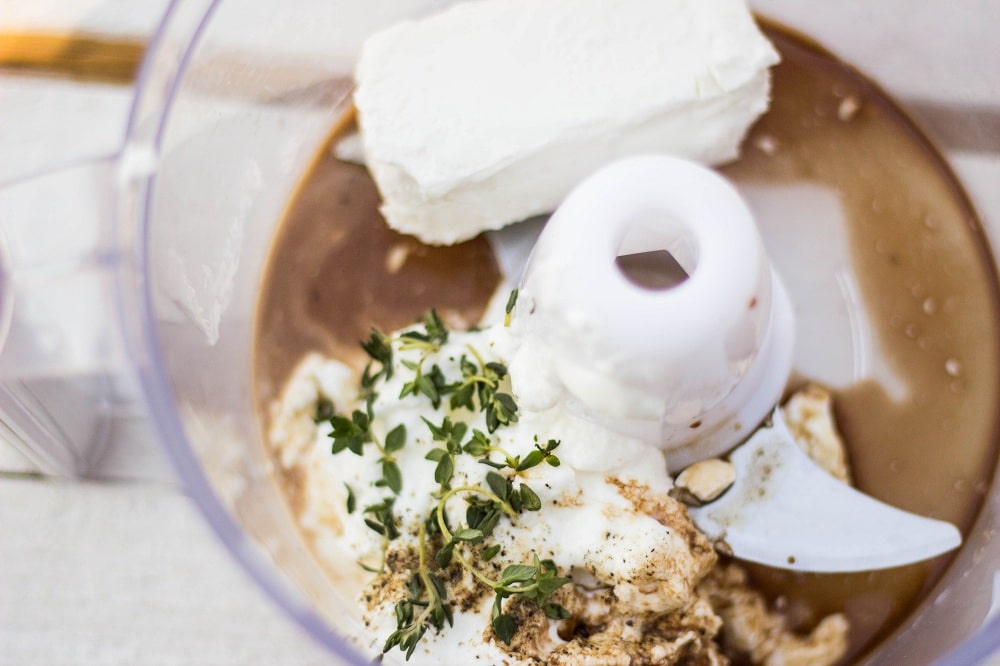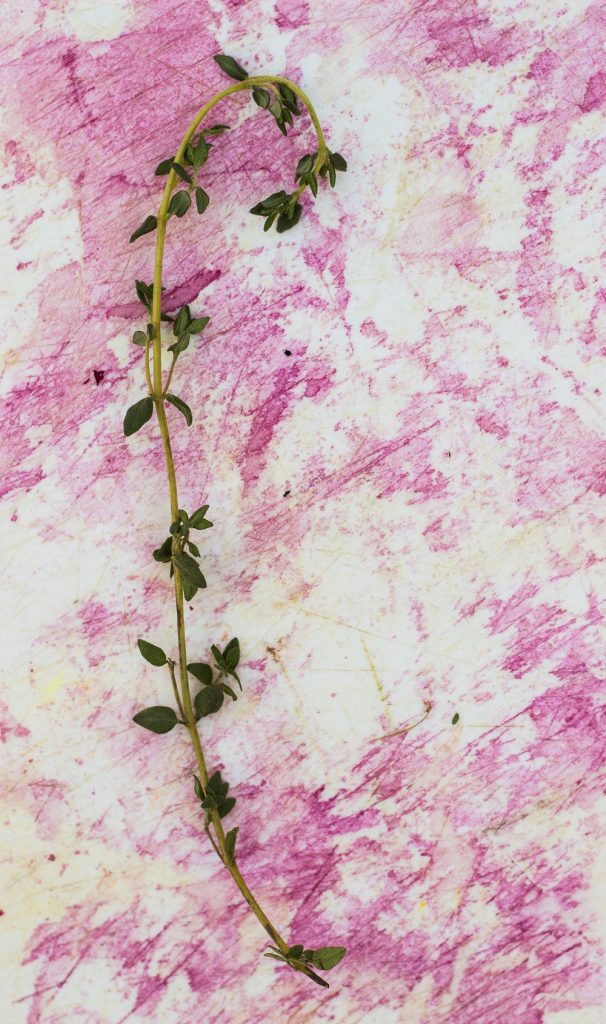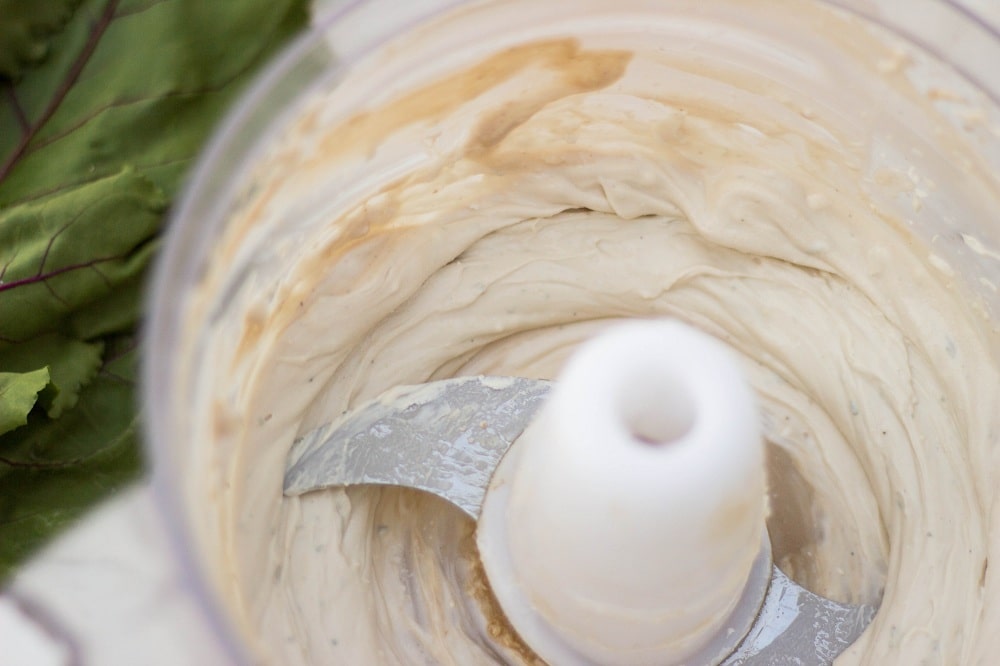 Print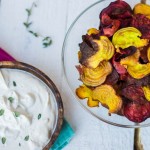 Beet Chips with Thyme & Balsamic Goat Cheese Dip
---
Prep Time:

15

Cook Time:

40

Total Time:

55 minutes
Ingredients
For the Beet Chips
2

medium beets

1 teaspoon

olive oil

1

pinch of salt
For the Dip
4 ounce

s of goat cheese

5.3 ounce

s plain greek yogurt (

1

small container)

2 teaspoon

s balsamic vinegar

1

–

2

teaspoons fresh thyme leaves

1/2 teaspoon

garlic, minced

1/8 teaspoon

salt
---
Instructions
Preheat oven to 350 degrees.
Using a mandolin, cut the beets into 1/16 inch slices.
Place beet slices into a large bowl and add olive oil and salt. Toss to coat.
Lay beet slices out on a large sheet pan in a single layer.
Cover with another sheet pan of the same size (optional).
Bake beet chips for about 20 minutes and then remove top sheet pan (if using one).
Bake the beet chips for another 10 – 15 minutes, until they start to dry out and turn lighter in color (see above photo).
Transfer beets to a wire rack and let cool, they will crisp up more as they cool.
Make the Dip
In a food processor fitted with a metal blade, add all the dip ingredients.
Pulse until dip is smooth and everything is mixed together.
Transfer to a small serving bowl.
Notes
See all my tips above and feel free to change cooking times if needed, depending on the size of your beet chips. If you are uncertain about them, make sure to check them a few times to make sure they are not burning.
Nutrition
Calories:

519

Sugar:

21

Sodium:

1057

Fat:

34

Saturated Fat:

20

Unsaturated Fat:

11

Trans Fat:

0

Carbohydrates:

26

Protein:

29

Cholesterol:

72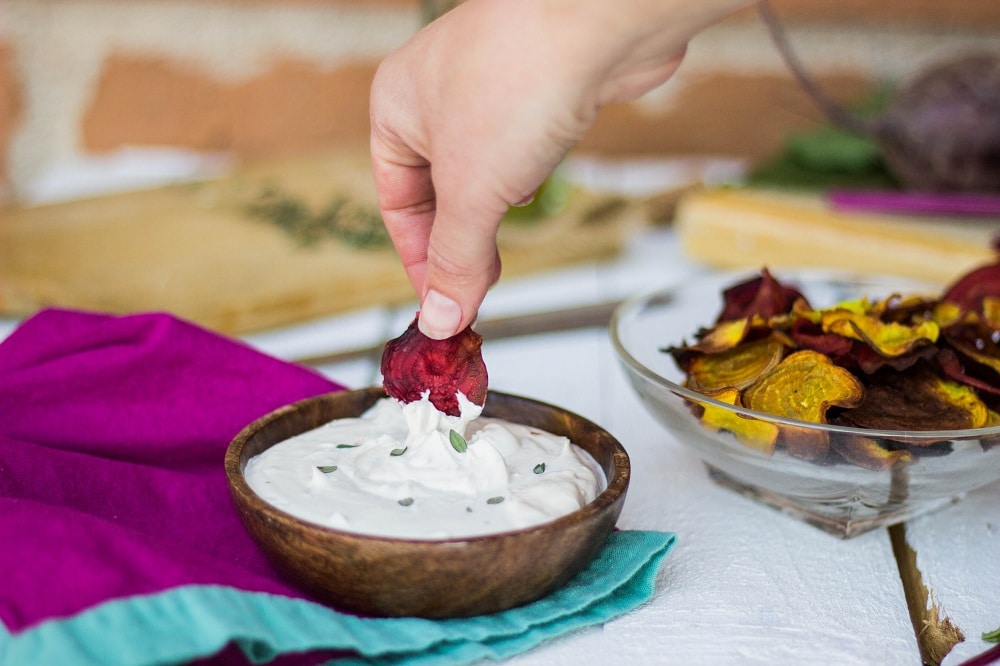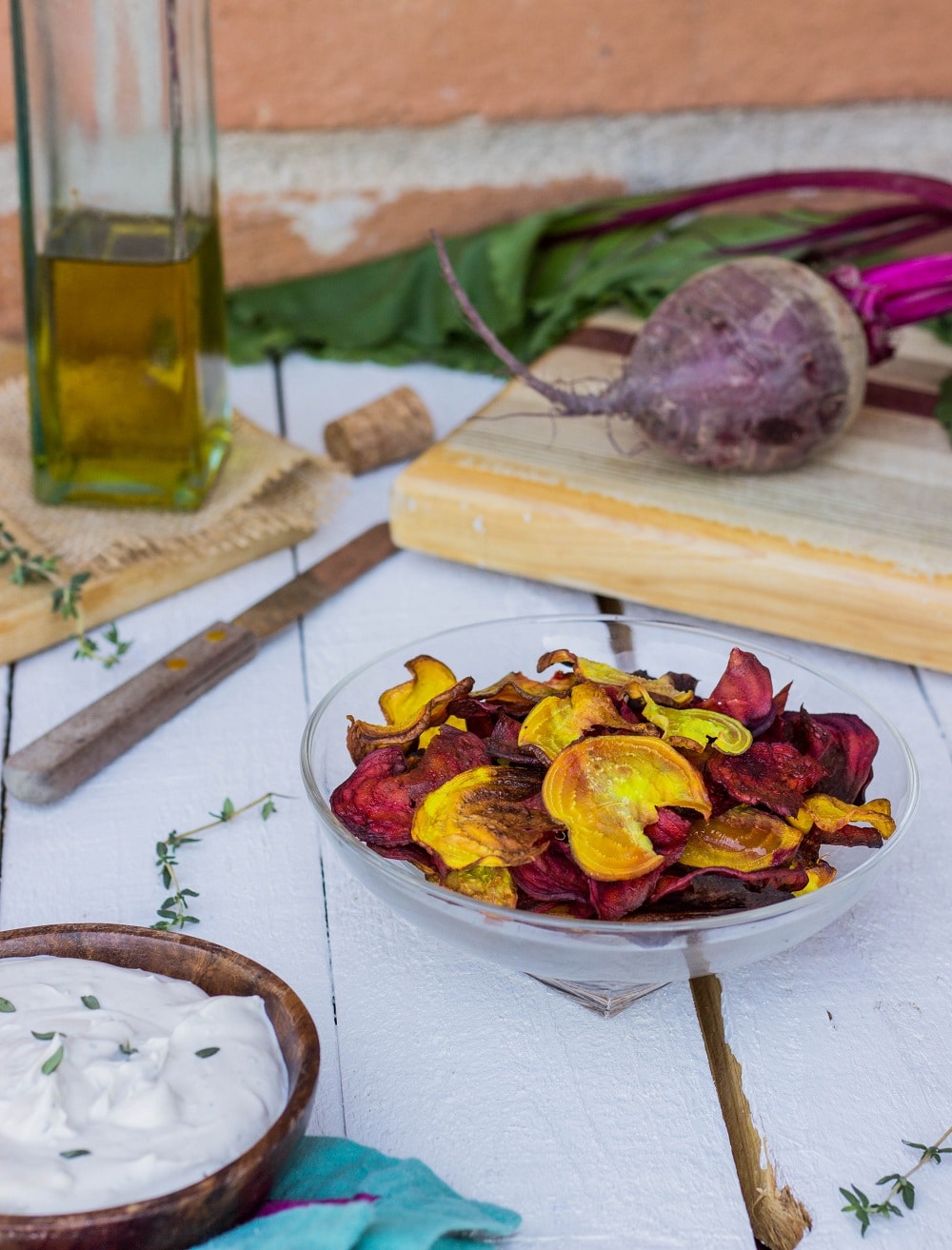 I love little cat feet!