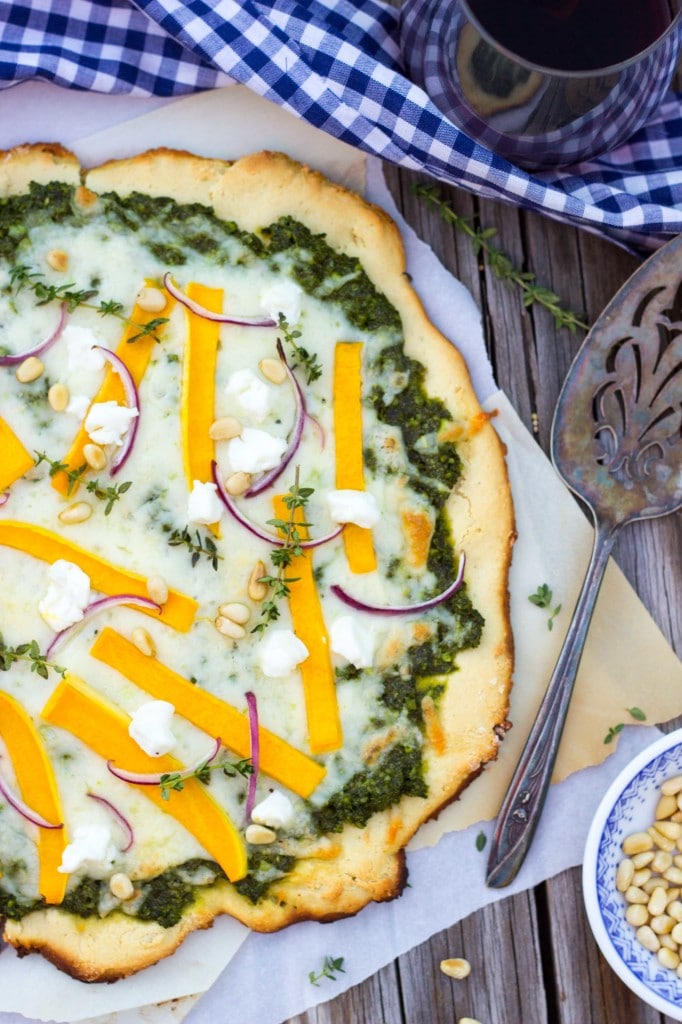 My husband and I are cursed. Non-fat cheese cursed, that is. I like to have nachos on Saturday nights because they are not only one of my favorite foods, but they are also super easy to make and require little prep. Unfortunately, I works on Saturdays so to me, they are my Fridays.
The last two Saturdays I have desperately texted my husband begging him to pick up the nacho ingredients so that they would be all ready for me as soon as I walked in the door at 5:30 (I'm an old person at heart and I love eating dinner early, and I also tend to get very hangry if I am forced to eat dinner later than 6:30). Well, two weekends in a row my husband has come home with non-fat cheese to put all over our nachos.
People, non-fat cheese is not cheese and really shouldn't exist! It is hard and waxy and doesn't melt, at all. I don't eat diary very often, so when I do decide to splurge and risk a stomach ache, I want it to be worth it. Each time my husband brought this strange cheese into the house I would ask him how on earth he could accidentally buy non-fat cheese. I was beginning to think something was wrong with him.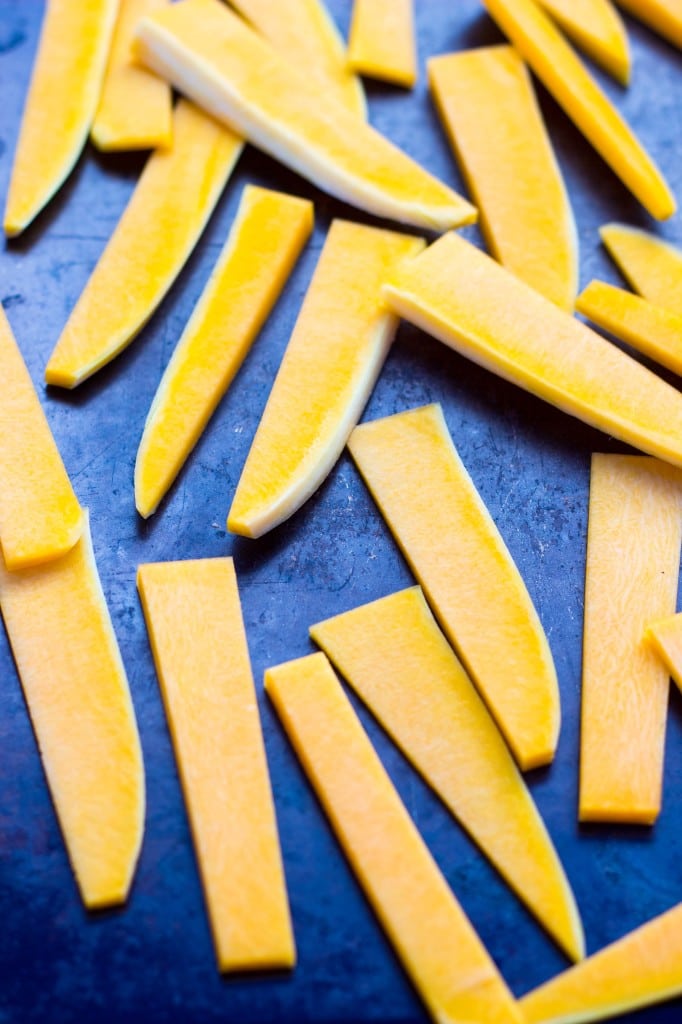 That is, until the day that I accidentally bought this awful cheese. I told Eric that I would be making homemade pizza for dinner. I had big plans of making this awesome butternut squash and kale pesto pizza for you guys, while I was going to make a manly pizza for him that included lots of pepperoni and melted cheese. I went to the store in the morning and bought all the necessary ingredients for this pizza you see here today, including delicious raw milk cheddar cheese that melted beautifully and tasted great.
I made and photographed the three recipes I had on my schedule for today (it was a lot of work, but totally worth the fact that I will be out of commission and going to the Arizona Cardinals football game next weekend!). I then ran back to the store to get Eric's pizza ingredients. I grabbed the green pepper, marinara sauce, and pepperoni and then, without looking, I grabbed a pack of mozzarella cheese. As soon as I got home I unpacked all the groceries and immediately realized that I had bought the dreaded non-fat cheese!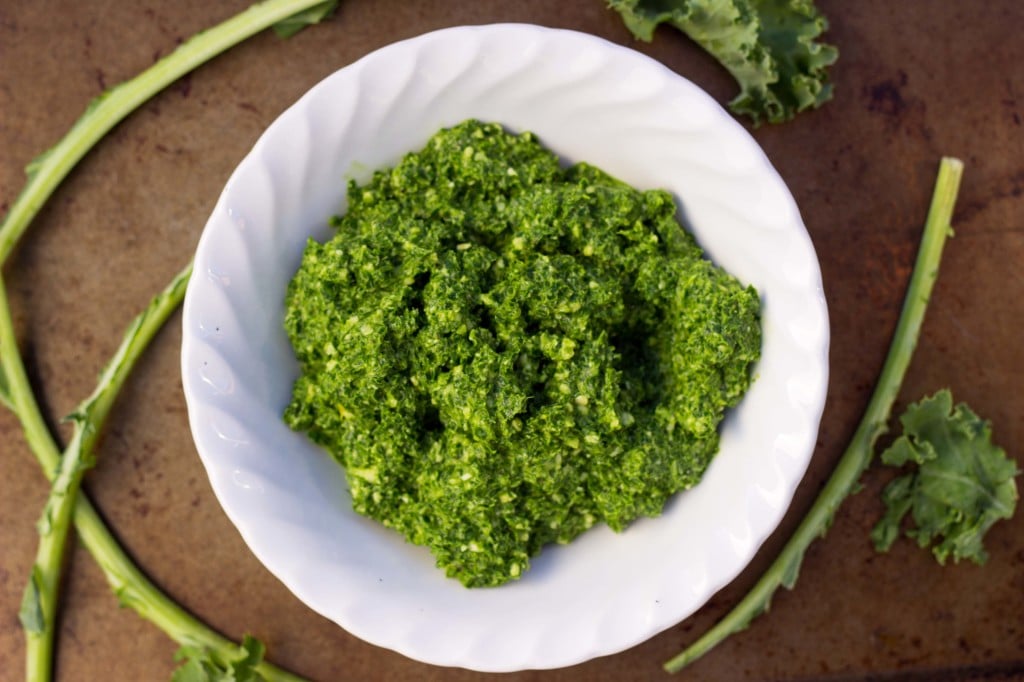 Although Eric once came home crying because he was laughing to hard about a bumper sticker he saw that said, "Pizza is like sex, when it's good it's really good and when it is bad, it's still pretty good" apparently he didn't take that to heart, because he wasn't too happy with his non-fat cheese pizza I presented him with. He takes his pizza eating very seriously! Fortunately, my butternut squash and kale pesto pizza had perfect melted cheese, was delicious, and well worth any stomach ache I may have tomorrow! At least one of us enjoyed our pizza tonight, and I must admit that I'm glad it was me 🙂
I hope you enjoy this fall themed pizza!
Print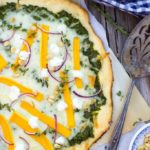 Butternut Squash Pizza with Kale Pesto & Goat Cheese
---
Category:

Entree, Gluten Free
Ingredients
1

serving of pizza dough or

1

pre-cooked pizza crust

1/4

a buttnernut squash, peeled and cut into

1/8

inch strips*

1/4

red onion, thinly sliced

2

–

3

cups shredded cheese

2 ounces

goat cheese, crumbled
Thyme leaves, for garnish, if desired

2 tablespoons

toasted pine nuts, for garnish
Balsamic glaze, for drizzling, if desired
Kale Pesto:
1

bunch of kale, stems removed
Juice of

½

a lemon

1

large clove garlic, roughly chopped

¼ cup

toasted pine nuts

1½ tablespoons

nutritional yeast, or

2 tablespoons

grated Parmesan cheese

¼ cup

+

1 tablespoon

extra virgin olive oil

½ teaspoon

salt

¼ teaspoon

pepper
---
Instructions
Make the kale pesto: Add all of the kale pesto ingredients, except the olive oil, into a food processor and turn on. Drizzle in the olive oil while the food processor is going. Process until a pesto sauce is formed. Set aside.
If you are using a already baked pizza crust or if you are using an recipe that requires you to pre-bake your pizza crust before putting the toppings on: pre-heat oven to 375 degrees F. Place butternut squash strips on a large baking sheet and drizzle with olive oil and season with salt and pepper. Place into the oven and bake for about 10 minutes, until squash is beginning to soften.
If you are using pizza dough and not pre-baking your dough, you can place the raw butternut squash strips onto the pizza and there should be enough baking time for them to roast on top of the pizza while the dough cooks.
Top pizza dough, or pre-cooked pizza dough, with kale pesto sauce and spread out evenly. Then top with shredded cheese, butternut squash strips (pre-roasted if needed) red onion slices, and goat cheese. Bake until crust is cooked though and crispy and the cheese is melted.
Top with fresh thyme leaves and balsamic glaze, if desired.
Notes
Peel the butternut squash, but the top off (the part above where the seeds are located) and then cut the top part into 1/8 inch strips. Cut those strips to be about 1/2 inch wide. See photo above for an example of what mine looked like.