I'm embarrassed to admit that I am a little behind on the current food trends. While I'm still jumping up and down about quinoa and kale, ( I think I was a few years late to that party also) it seems that the rest of the food world has moved on to its' newest and greatest food obsession, cauliflower. Don't laugh, ok, maybe you can laugh a little, I'm laughing too. I'm not sure who sets these food trends and I'm not sure when cauliflower came back into style, come to think of it, I'm not sure if there was ever a time when cauliflower was in style. Or, conversely, maybe I am the only one in the world that would push the cauliflower around the plate until my mom would give up trying to get me to eat it.
These days, I'm older and more mature, which means that I'm more willing to give foods that I despised as a child a try. Not that I entirely despised cauliflower, I just found it to be much less exciting than its' green counterpart, broccoli. I also should add that there are some pretty great cauliflower recipes out there, it just makes me laugh thinking that cauliflower being a popular vegetable.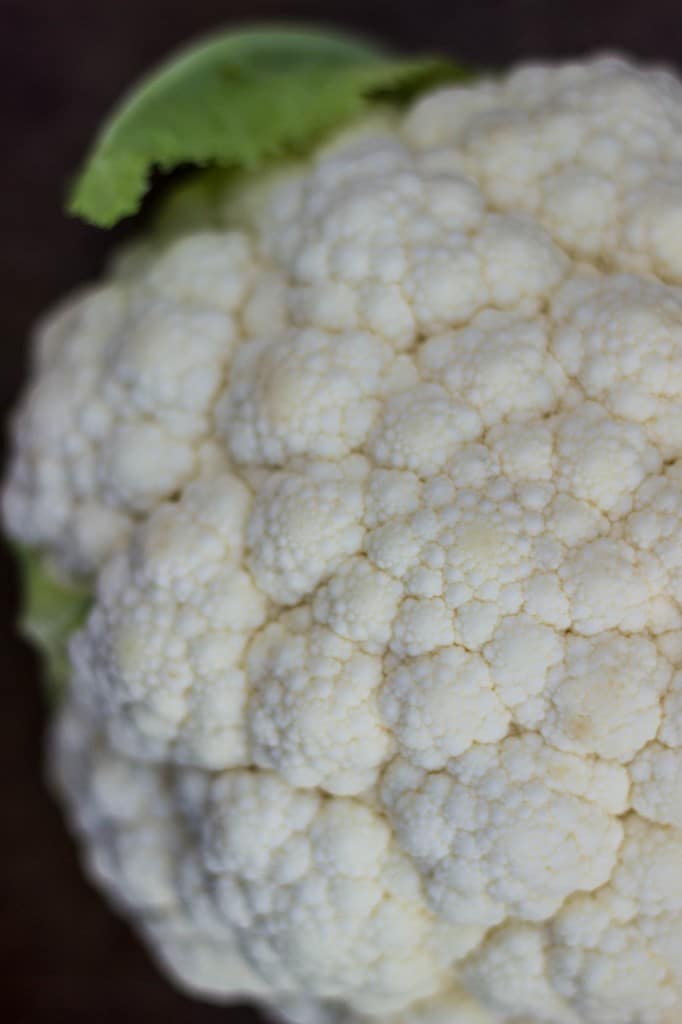 Since I'm not one to enjoy being left out, I figured I better try my hand at a cauliflower recipe.
If you love new food trends you are probably familiar with the cauliflower pizza crust. It seems to be taking the world by storm these days. I'm always looking for an excuse to eat pizza, so when I heard about it, I immediately looked up the recipe. It didn't look too bad, but I noticed that most recipes I found had a bunch of cheese, not only on top of the pizza, but in the crust itself. While there is nothing wrong with cheese, I would eat a block a day if my stomach allowed me to, I thought that if I am trying to be healthier by eating a pizza crust made out of cauliflower, I probably shouldn't load it with cheese.
I immediately thought of nutritional yeast.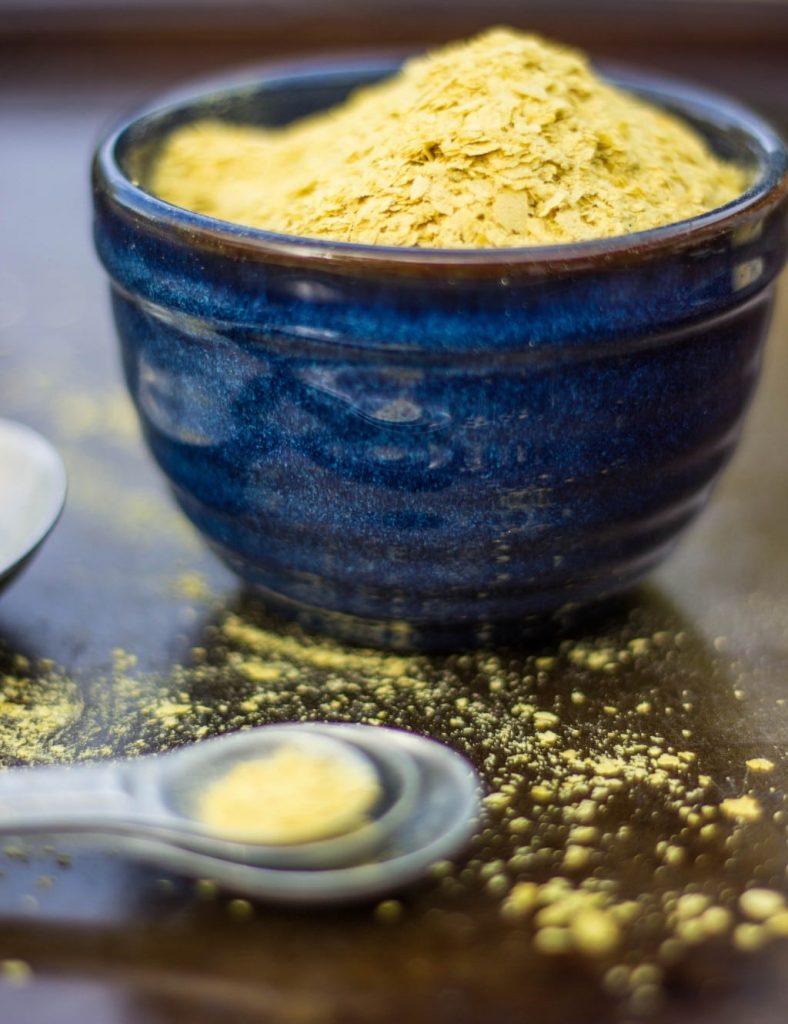 I grew up adding nutritional yeast to homemade popcorn to make it "cheesy" and thought that it would be the perfect addition to the "cheesy" cauliflower that I wanted to make. For those of you who are not familiar with nutritional yeast, it is a deactivated yeast that is a great source of proteins and vitamins. It is also naturally free of sugar, dairy, and gluten. It is used a lot in vegan recipes as a cheese substitute.
Cheesy, by itself, is all well and good, but what is better than just plain cheesy? How about adding some dried oregano, garlic powder, and red pepper flakes to make it cheesy and pizza-y? Yes, please!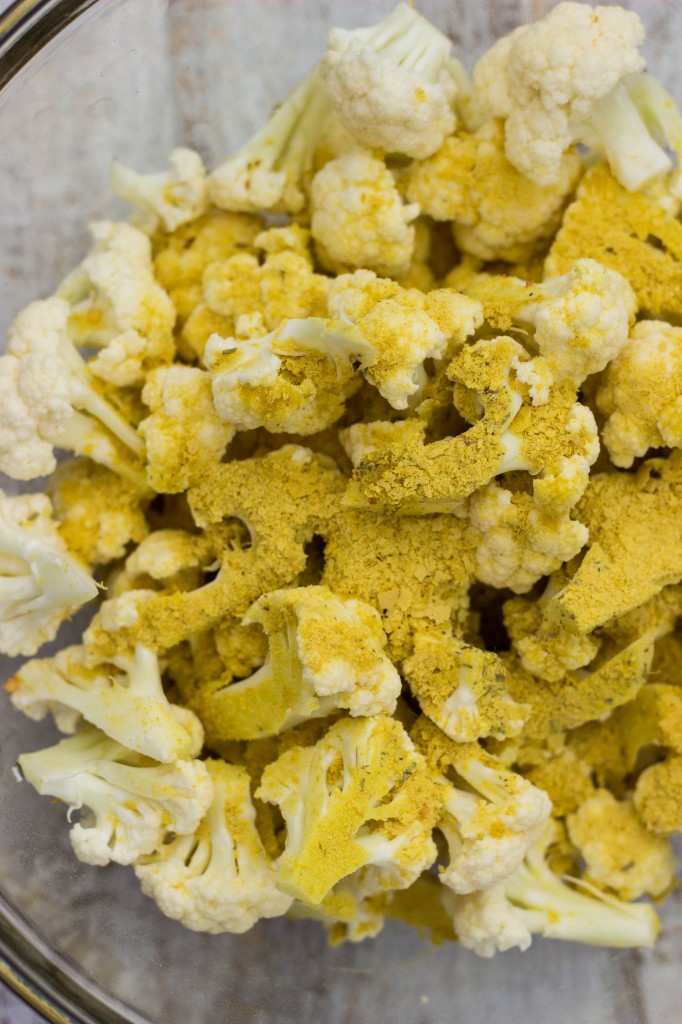 Cut up the cauliflower into florets and place into a large bowl, then add all the cheesy pizza herbs and spices.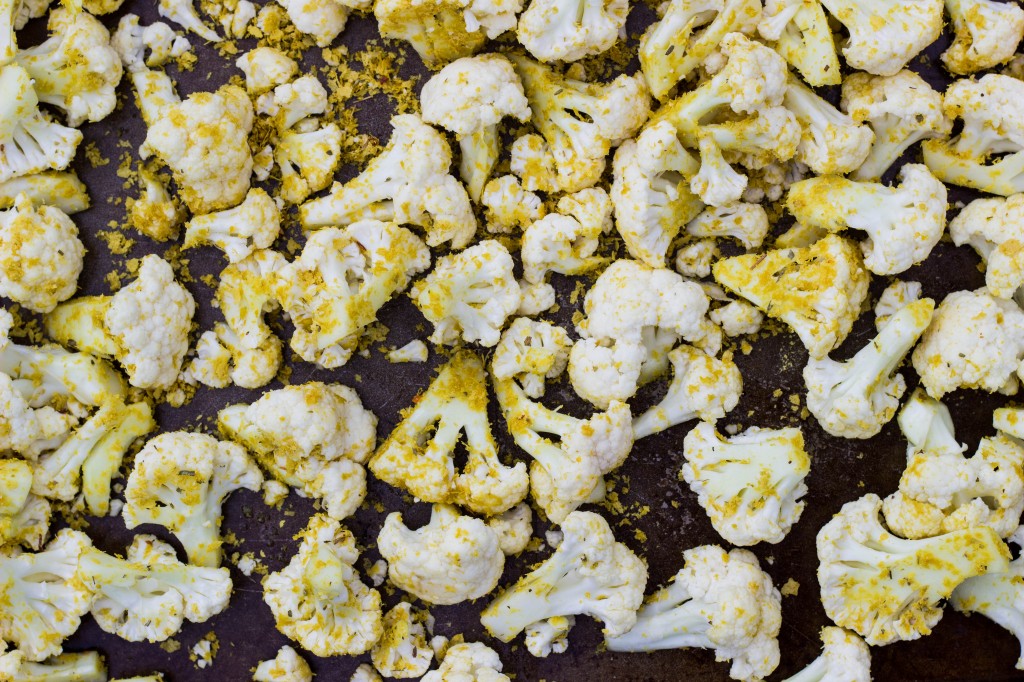 Make sure all the florets are coated evenly and place on a sheet pan. Throw them in a 375 degree oven and roast for about 25 – 30 minutes until cauliflower is tender and nutritional yeast has caramelized a little bit.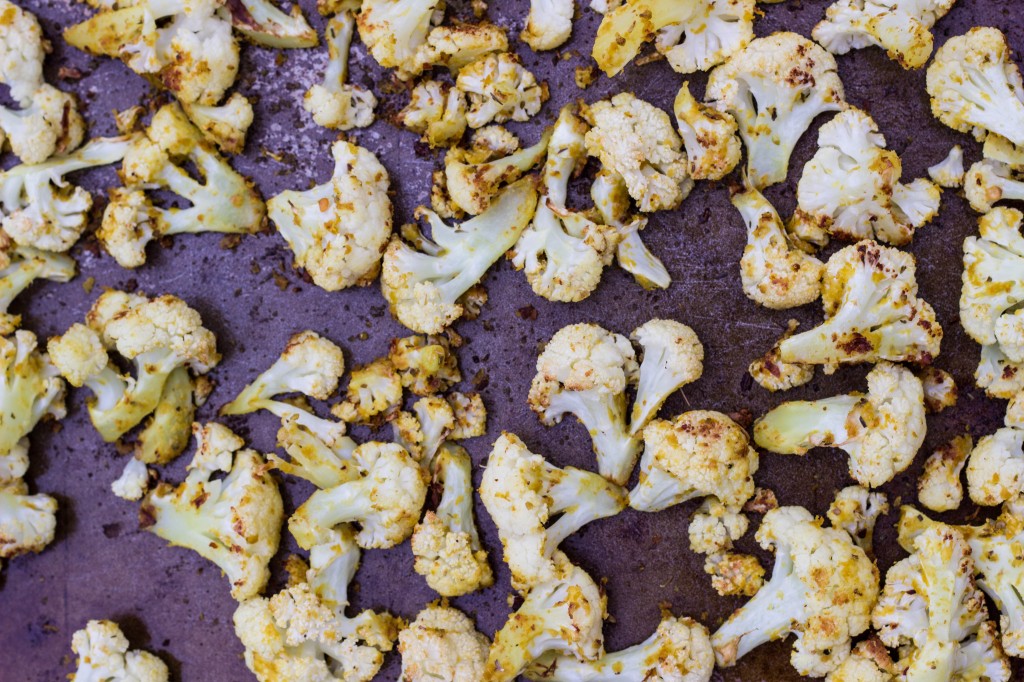 Hopefully, if you were a cauliflower avoider like I was, this recipe will help change your mind!
Print
"Cheesy" Pizza Cauliflower Bites
---
Prep Time:

10

Cook Time:

30

Total Time:

40 minutes
Ingredients
1

medium sized head of cauliflower

2 teaspoon

s olive oil

1

pinch red pepper flakes

3/4 teaspoon

dried oregano

1/4 teaspoon

garlic powder

1/4 teaspoon

salt

3 tablespoon

s nutritional yeast

1 cup

tomato sauce, for dipping
Diced parsley for garnish, if desired
---
Instructions
Preheat the oven to 375 degrees F.
Cut the cauliflower into bite size florets.
Add cauliflower florets to a large bowl, then add olive oil, red pepper flakes, dried oregano, garlic powder, salt, and nutritional yeast.
Toss together and make sure cauliflower is evenly coated.
Pour cauliflower onto a large baking sheet. If there are any spices left in the bottom of the bowl, pour them on top and mix around a little bit.
Place in the preheated oven for about 25 – 30 minutes, flipping halfway through.
Heat tomato sauce in the microwave or in a small saucepan on the stove. Once heated, pour into a small serving bowl.
Garnish cauliflower with diced parsley, if desired.
Notes
You can adjust spice amounts depending on how much cauliflower you are using.
Nutrition
Calories:

423

Sugar:

22

Sodium:

814

Fat:

14

Saturated Fat:

2

Unsaturated Fat:

10

Trans Fat:

0

Carbohydrates:

62

Protein:

29

Cholesterol:

0