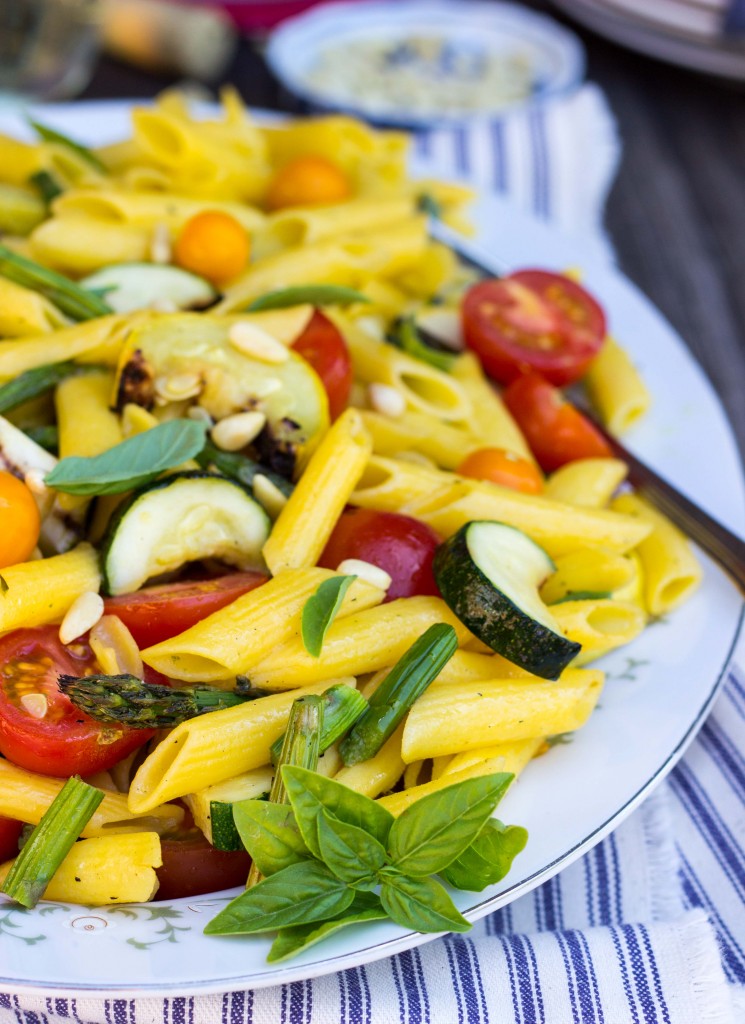 Some people love their cars so much that they name them. I happen to love my grill so much that I named it. From now on, I will only refer to my grill as "Grilli Vanilli"!
Man, things have been so busy lately. I just started a new job, which I'm loving, but learning a new job can be exhausting. Whenever I get a new job, I look forward to the day where I know exactly what I'm doing and don't have to ask so many questions. Unfortunately, my husband and I only have one day off together now, which is too bad because we love to go camping and hiking together on the weekends, but it is kinda nice because now I get one full day to work on the blog without disruption. My Mondays now consist of grocery shopping, cooking, photographing, writing posts, and doing lots of dishes. I love all of it, except for the dishes washing part…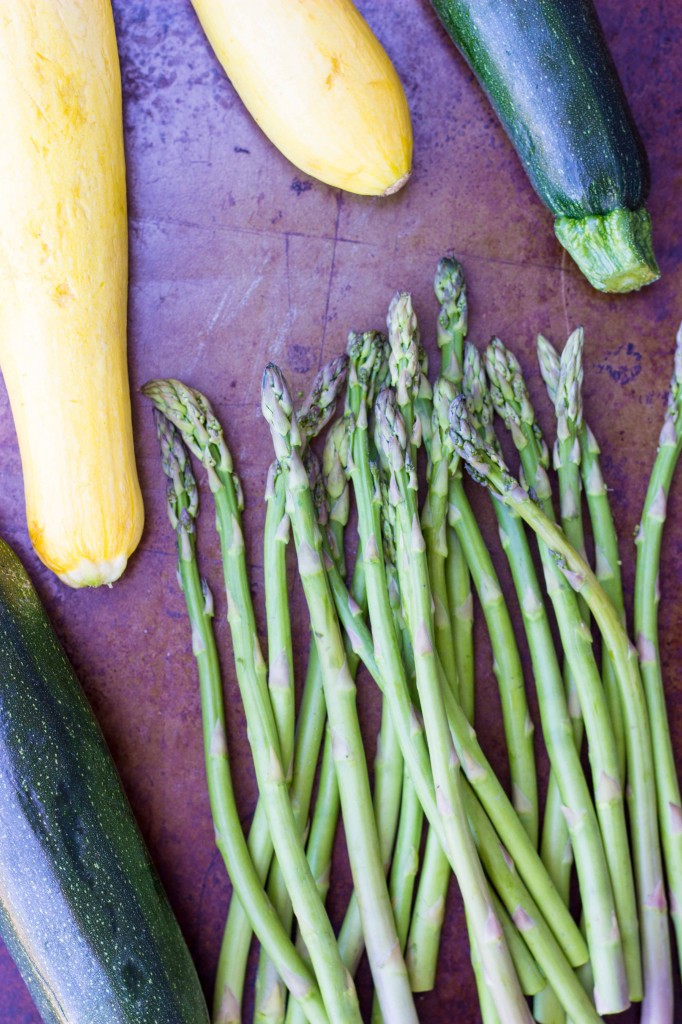 I feel so fortunate to live in a place where I can grill year round. I think I have already professed my love of grilling, so I won't bore you with it again, but if you have a grill, I hope you are embracing it this summer! And, if you don't have a grill, I suggest you go out and buy one right now!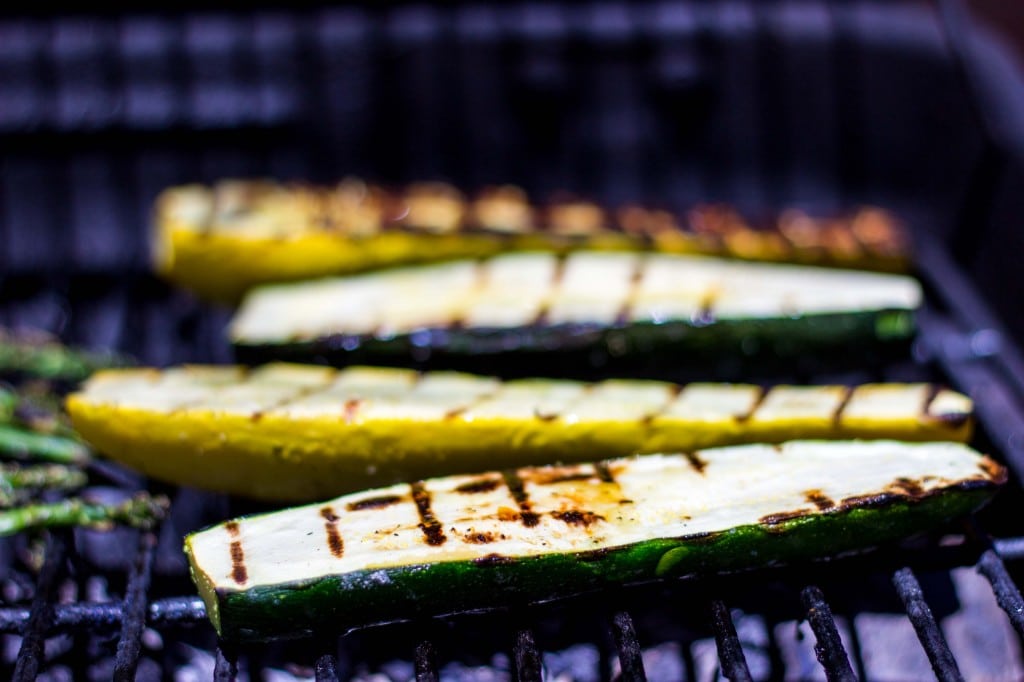 Vegetables are one of my favorite things to grill because they are so easy and they grill up so quickly. I usually just season them with a little salt, pepper, and olive oil and throw them right on. I'm not sure what I enjoy more, the grilled flavor or how pretty the grill marks look.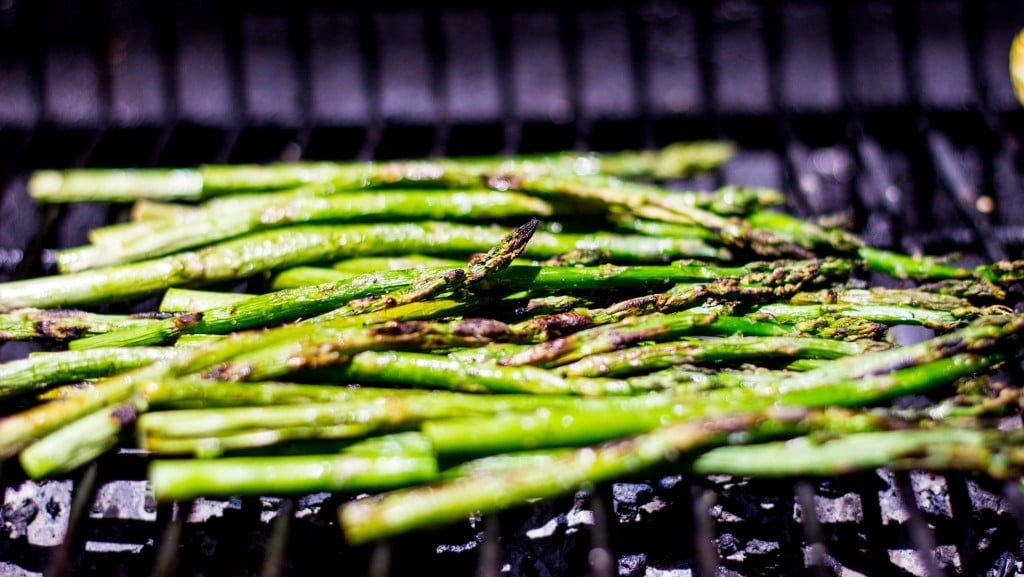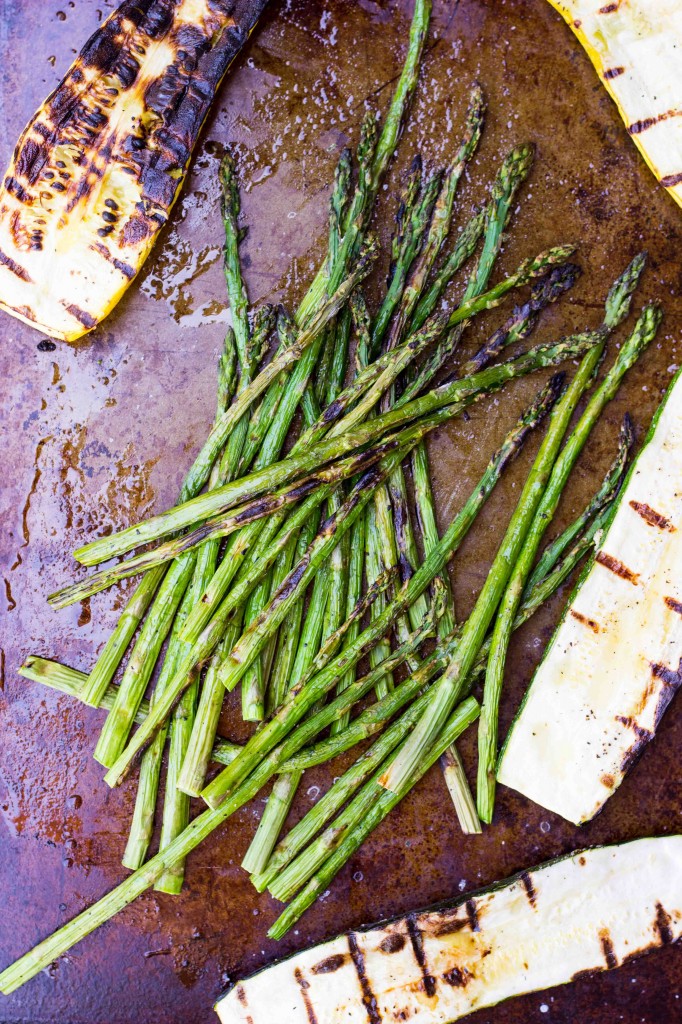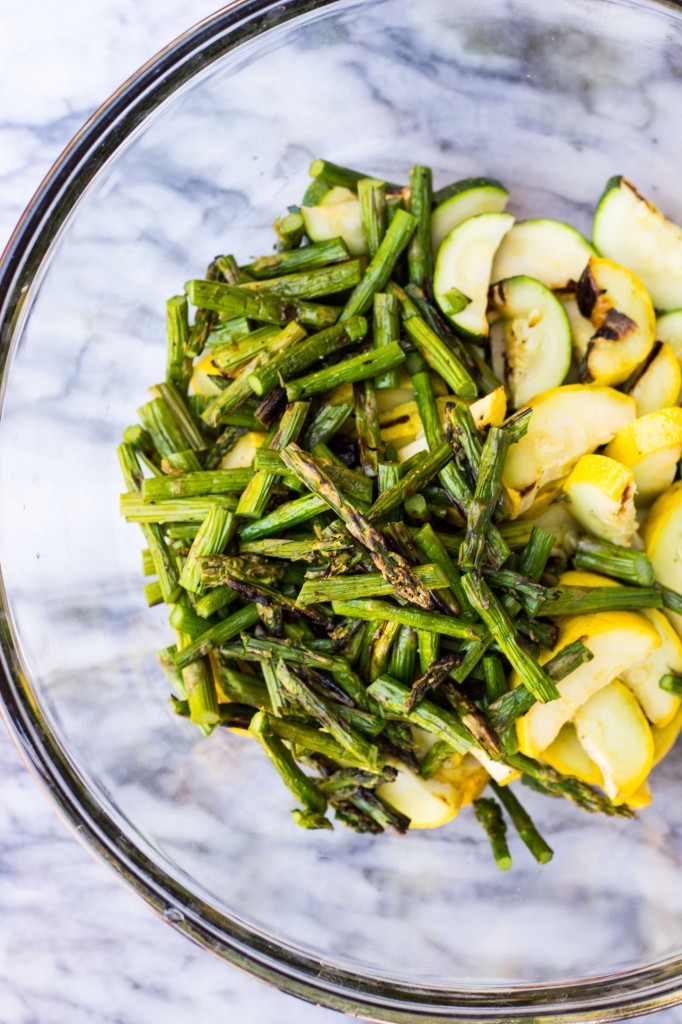 When making a summer pasta salad, you just gotta add cherry tomatoes, am I right?!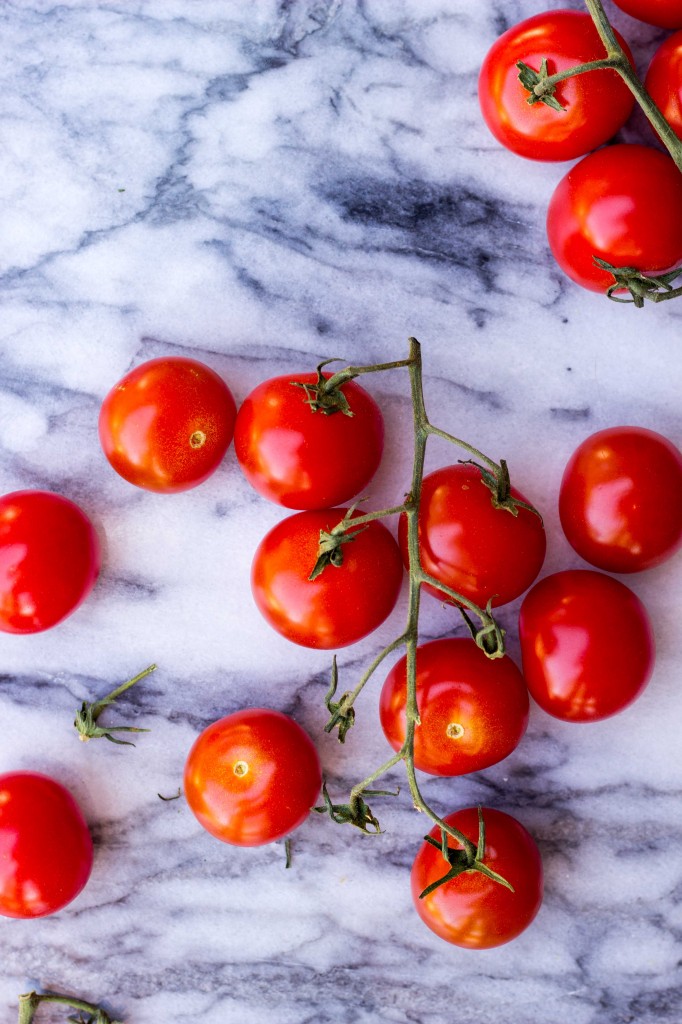 If you've been reading for a while, you know that I'm dressing obsessed. I know I say this about every dressing I make, but this one really is my favorite! (at least for now) I'm also pretty obsessed with garlic and roasting it just makes it that much better. If you have never made roasted garlic before, check out my recipe here.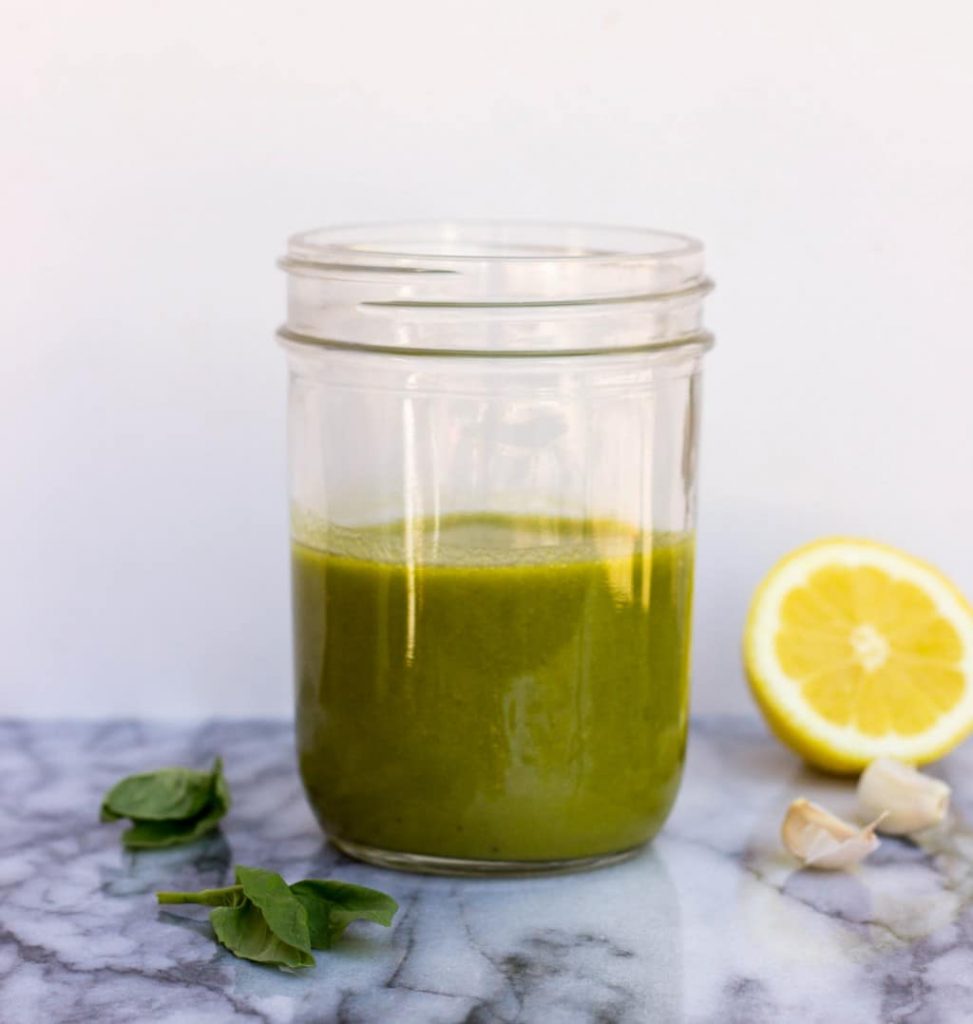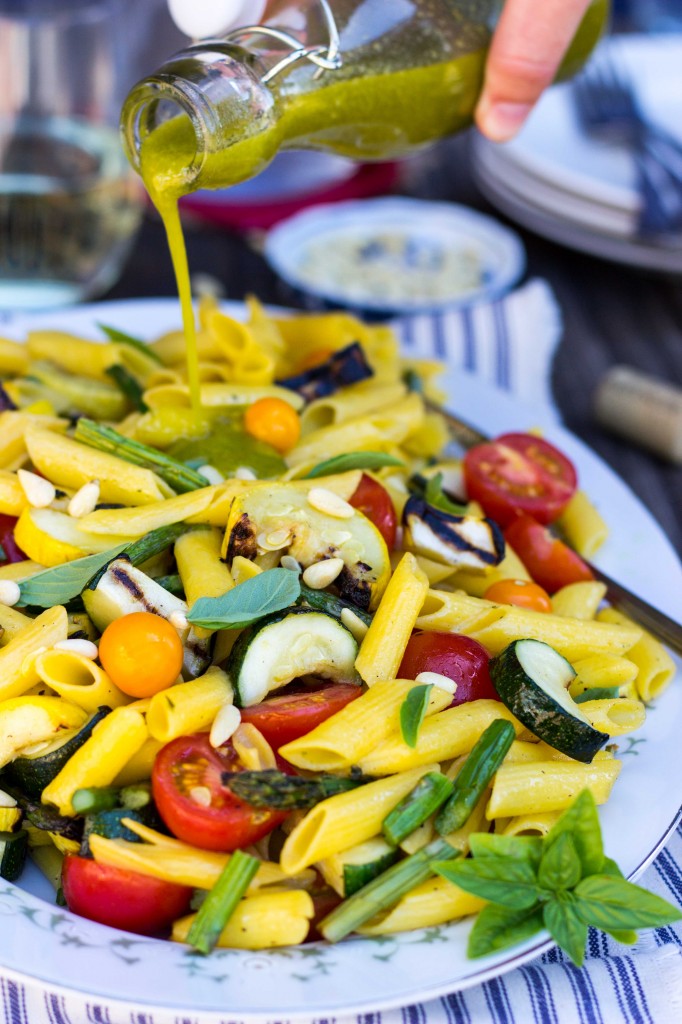 Print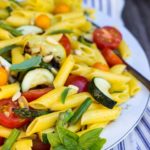 Grilled Vegetable Summer Pasta Salad with a Basil & Roasted Garlic Vinaigrette
---
Category:

Entree, Gluten Free, Vegan
Ingredients
12 oz

penne pasta, gluten free or regular. I used corn pasta

1

medium zucchini

1

medium yellow squash

1

small bunch of asparagus

12 oz

cherry tomatoes, sliced in half
olive oil
salt
pepper
Basil & Roasted Garlic Vinaigrette:
2/3 cup

olive oil

4

–

5

tablespoons chopped basil

1

head of roasted garlic

3 tablespoons

lemon juice

1 teaspoon

dijon mustard

1 tablespoon

red wine vinegar

1 teaspoon

maple syrup
pinch of salt
pinch of pepper
---
Instructions
Make the vinaigrette: add all of the vinaigrette ingredients into a blender and blend until combined. Set aside.
Heat the grill to medium heat. Cut the zucchini and squash in half. Drizzle the zucchini, squash, and asparagus with a little bit of olive oil and season with a pinch of salt and pepper. Place the vegetables on the grill and grill for about 10 minutes, flipping halfway through. Let vegetables cool.
Cook the pasta according the package directions. Drain the pasta and place it into a large bowl. Cut the grilled vegetables into bite sized pieces and add to the pasta. Add sliced tomatoes. Pour vinaigrette over pasta and vegetables and stir until everything is evenly coated. Salt to taste.
Enjoy!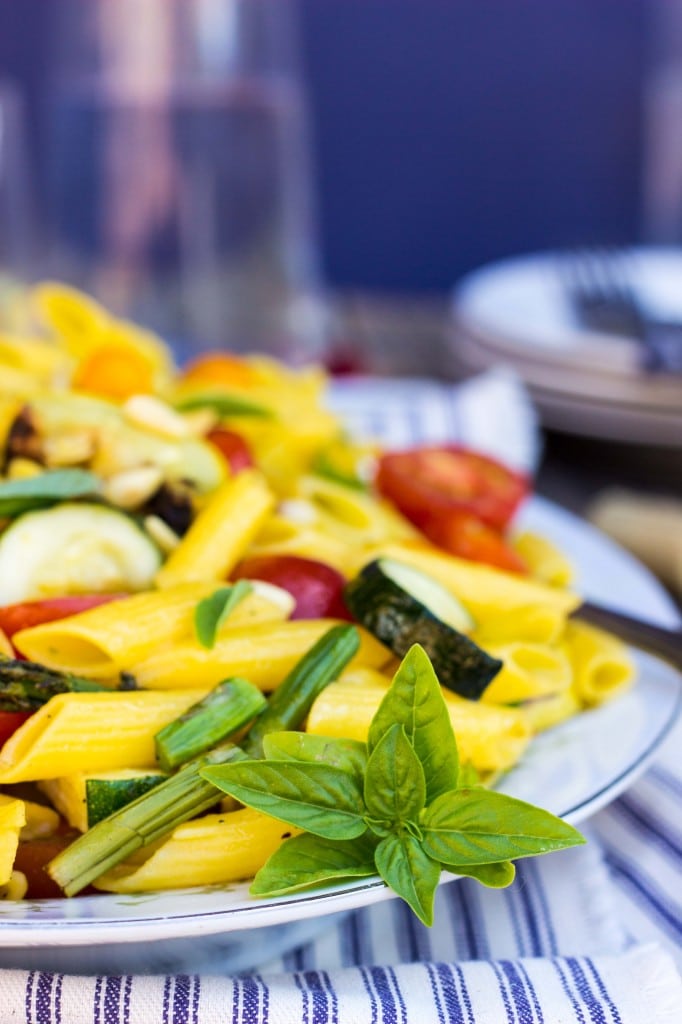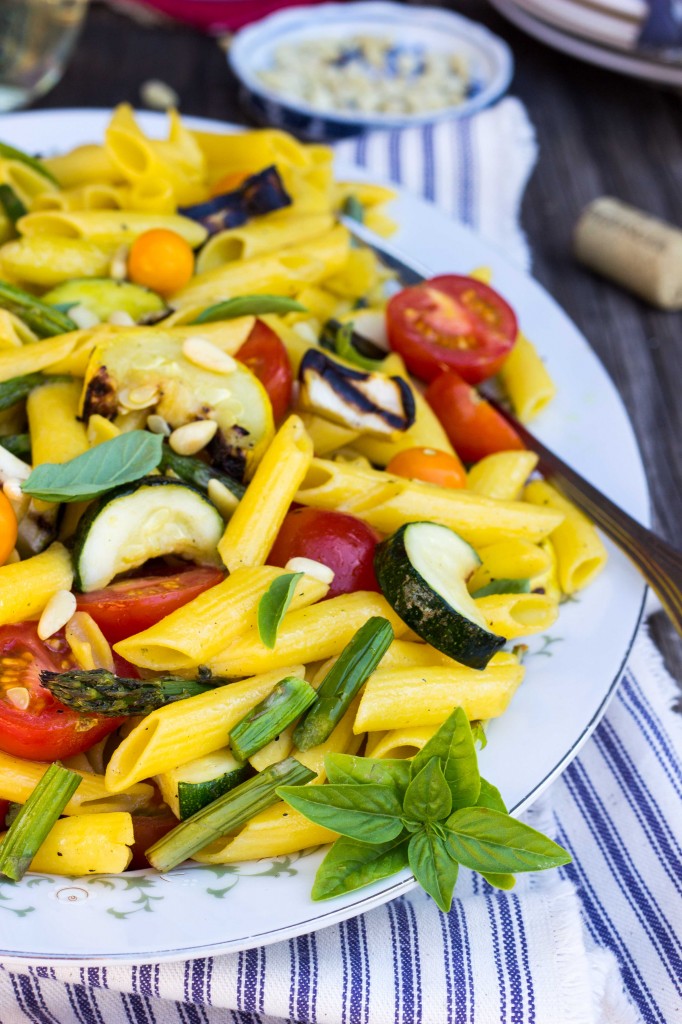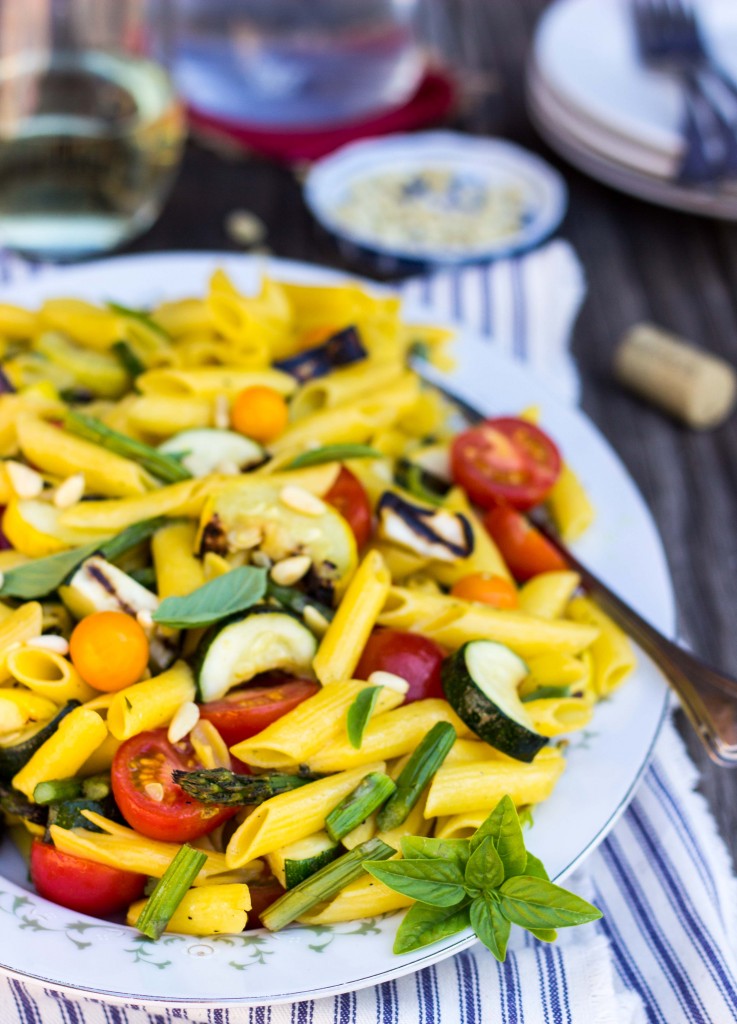 Cheeto gets so excited when the birds walk right up to the door. They can't see in so he thinks he is being really slick!