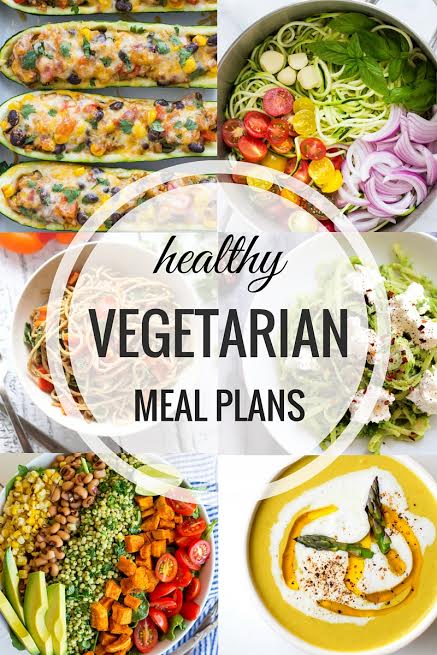 Hi Everyone! Happy Saturday! You may have noticed I've been a little bit MIA lately, but I have a really good excuse: I had a baby last week! The labor and birth process was much longer and harder than I was hoping for and I've just been laying low with our cute little baby for the past week. I plan to share more about the birth as soon as I get some time to process things.
But, today I am sharing week three of our Healthy Vegetarian Meal Plans! I shared week one with you all a while ago and unfortunately I wasn't able to post week two because I was in labor! You can find the week two meal plan here 🙂 I hope you all enjoy week three and make sure to check back every Saturday for more delicious Healthy Vegetarian Meal Plans put together by myself, Alexis, Julia, Sarah and Joanne.
SUNDAY
Easy Vegan Black Bean Burgers from She Likes Food
Prep Ahead Tip: Quinoa can be prepared in advance. You can also make these veggie burgers ahead of time and refrigerate until ready to cook.
Vegan/Gluten-free Substitutions: Recipe is already vegan. To make gluten free you can use gluten free bread crumbs and hamburger buns.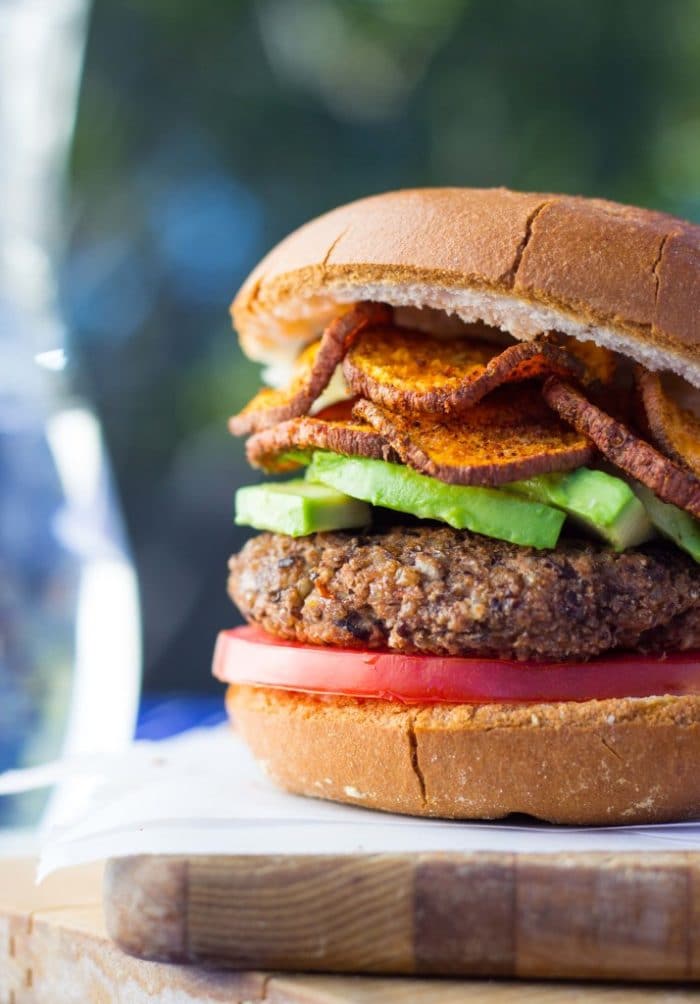 MONDAY
Caprese Frittata with Arugula from The Roasted Root.
Prep Ahead Tip: There's no need to prepare any part of this recipe in advance, as it comes together quickly. You can beat the eggs and half & half and slice the tomatoes and mozarella while the garlic and arugula are sauteeing in order to decrease prep time.
Vegan/Gluten-free Substitutions: This recipe is gluten-free and can be made dairy-free by using dairy-free cheese of choice and non-dairy milk to replace the mozarella and half & half. For a vegan option you can try this Chickpea Frittata instead.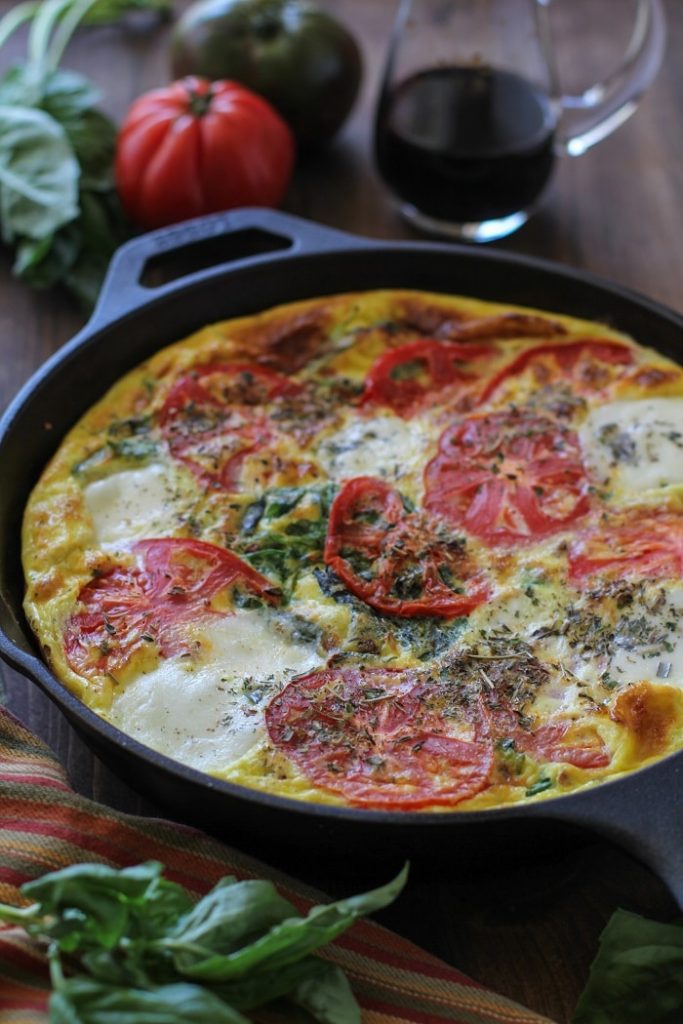 TUESDAY
One Pot Zucchini Pasta from Making Thyme for Health
Prep Ahead Tip: This recipe comes together very quick so there's not much need for prep. But you can spiralize the zucchini noodles in advance to save time.
Vegan/Gluten-free Substitutions: Omit parmesan if vegan. Serve with a side salad with nuts and seeds or whole grain bread for protein.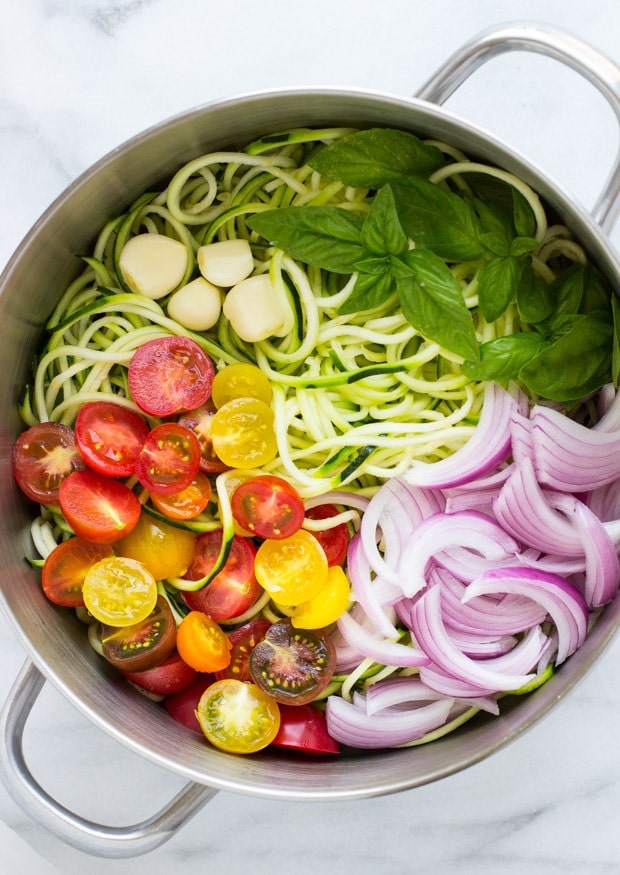 WEDNESDAY
Rosemary Roasted Potato, Mushroom, and Lentil Kale Salad from Hummusapien
Prep Ahead Tip: Use pre-chopped kale and pre-cooked lentils (I like Trader Joe's) for super easy prep!
Vegan/Gluten-free Substitutions: Recipe is vegan and gluten-free!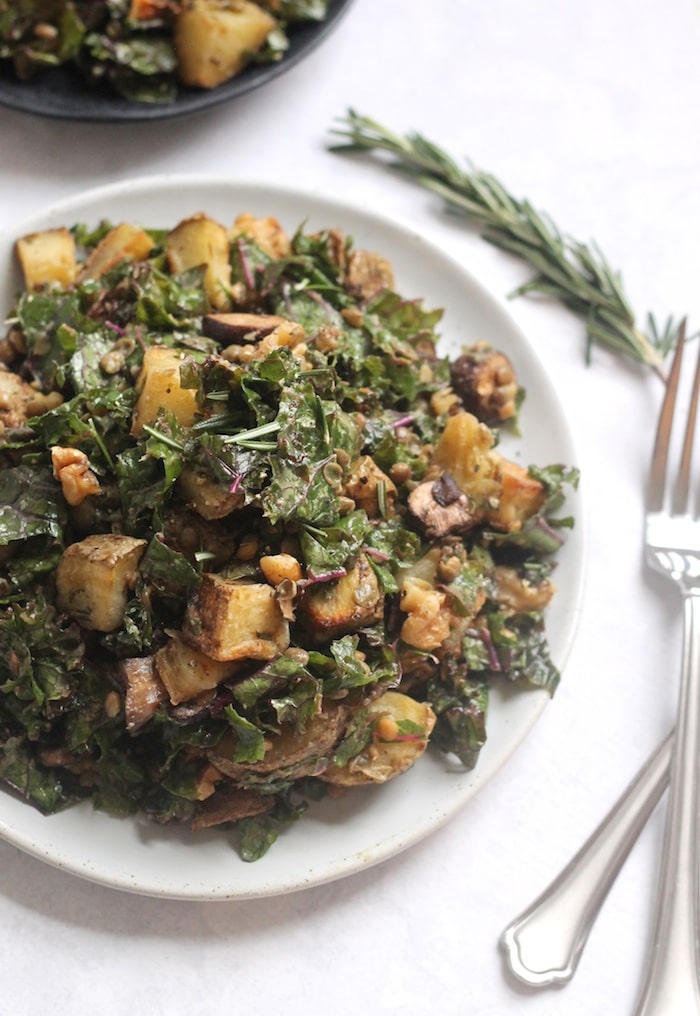 THURSDAY
Chickpea Fajitas from Eats Well With Others
Prep Ahead Tip: Toss all of the ingredients (except for the tortillas) together in a Ziploc bag the night before to let them marinate.
Vegan/Gluten-free Substitutions: This recipe is already vegan! Use corn tortillas and tamari instead of soy sauce to make it gluten free.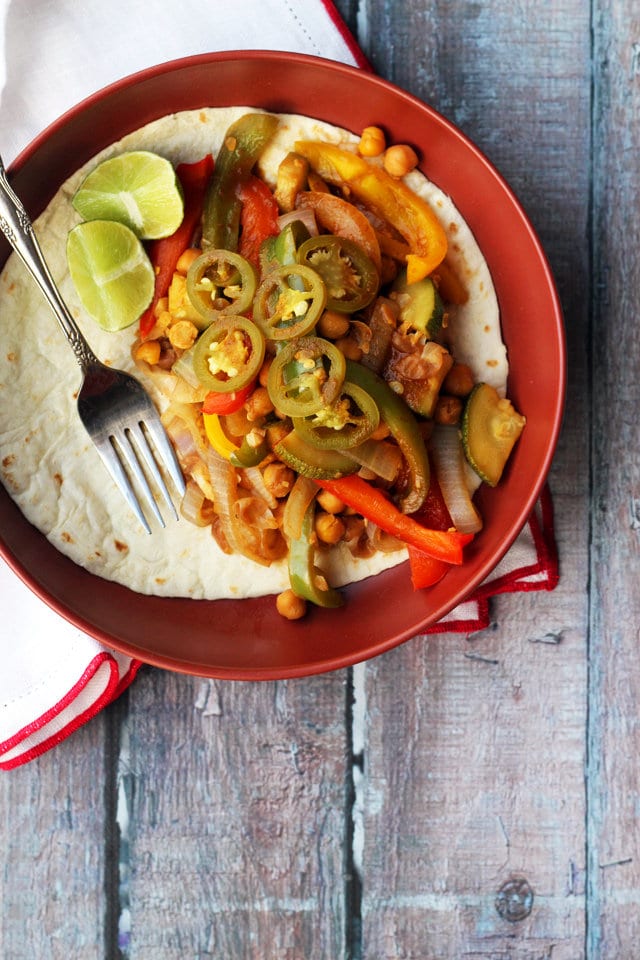 Click HERE to print the shopping list!