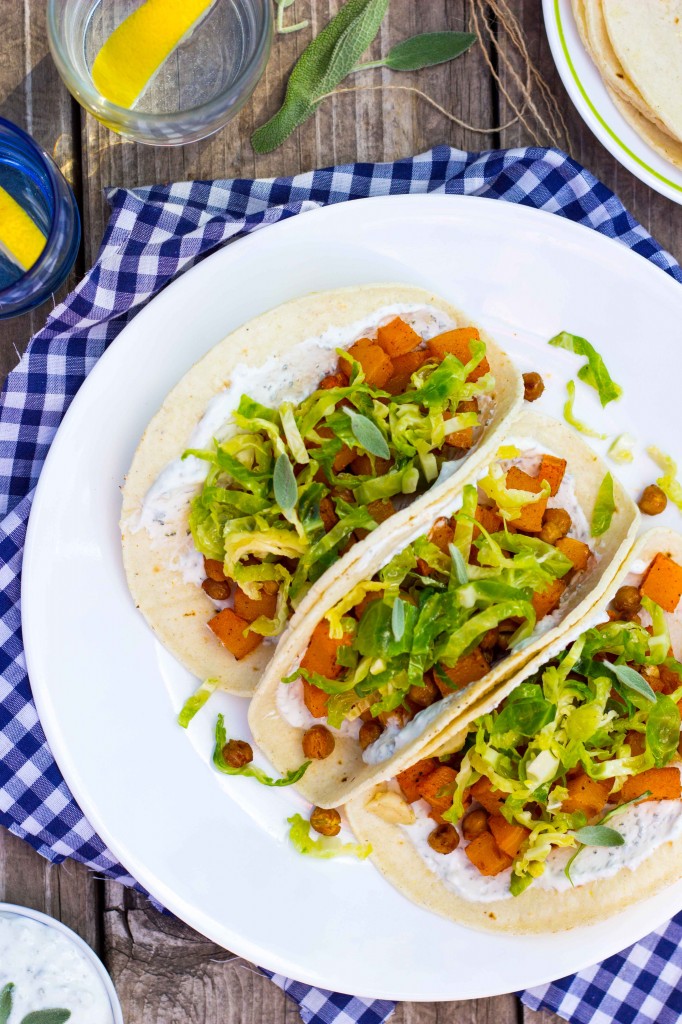 A few weeks ago, I dipped my foot into the fall waters with this three bean chili, but now that it is officially the first day of fall, or autumn, I'm jumping right in and not looking back with a dish that combines all of my fall favorites!
If you know me, you know that I have a BFF and its name is taco. So, it only made sense to kick off fall produce season (my favorite season ever!!) with a fall inspired taco. I've been thinking about this taco for about three months now, but I made myself wait until now to share it with you. Although, in most grocery stores you can buy butternut squash, Brussels sprouts, and sage all year round, it isn't quite as much fun to eat them until the weather is cool and crisp and the leaves are falling from the trees.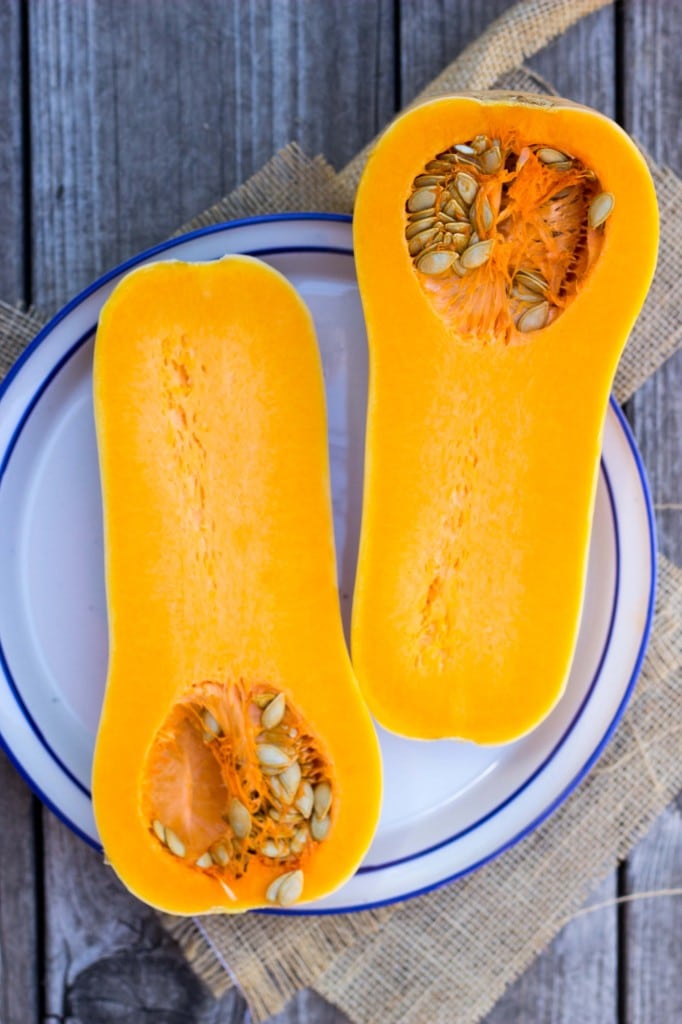 Our weather here in Arizona is kind of starting to become cool and crisp and it is much appreciated. You know how when you are a kid (I think I even do this as an adult) and the meteorologist keeps warning of a huge snowstorm and all the schools are closing down in anticipation, and the grocery store is packed with people stocking up on food in case they can't get to the store for a few days? And then you go to bed that night and keep waking up just to check if it has snowed yet, and then you wake up in the morning, your mind is already programmed for a snow day, and there is nothing on the ground but disappointment when you look out the window?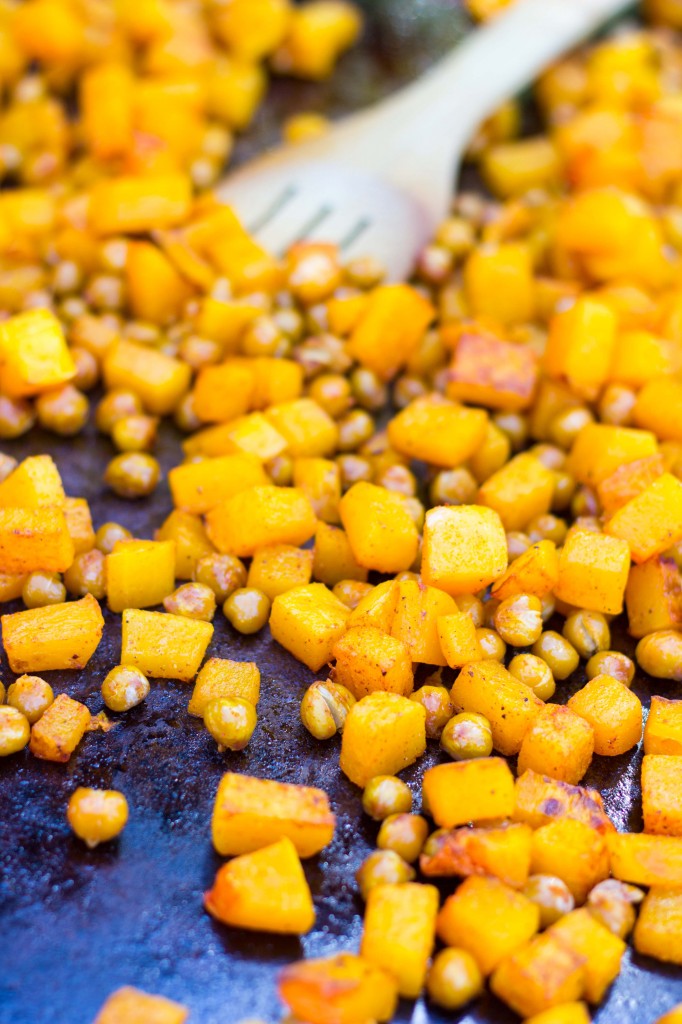 Well, that is what happened here last week, except it was rain instead of snow, because unfortunately snow is kind of like a mythical creature here in Tucson. We were supposed to get a huge rain storm brought on by hurricane Odeal. People were kind of freaking out. Schools were closing, people were getting sent home from work, sandbags were being purchased, and they were telling everyone to stay home unless they absolutely had to drive somewhere. I was getting pretty excited and I was sure we were going to get tons of rain. This went on for about three days and guess how many days of rain we got? A big fat ZERO! It was pretty disappointing, but the silver lining was that it was overcast for 5 days and it has been in the low 90s ever since!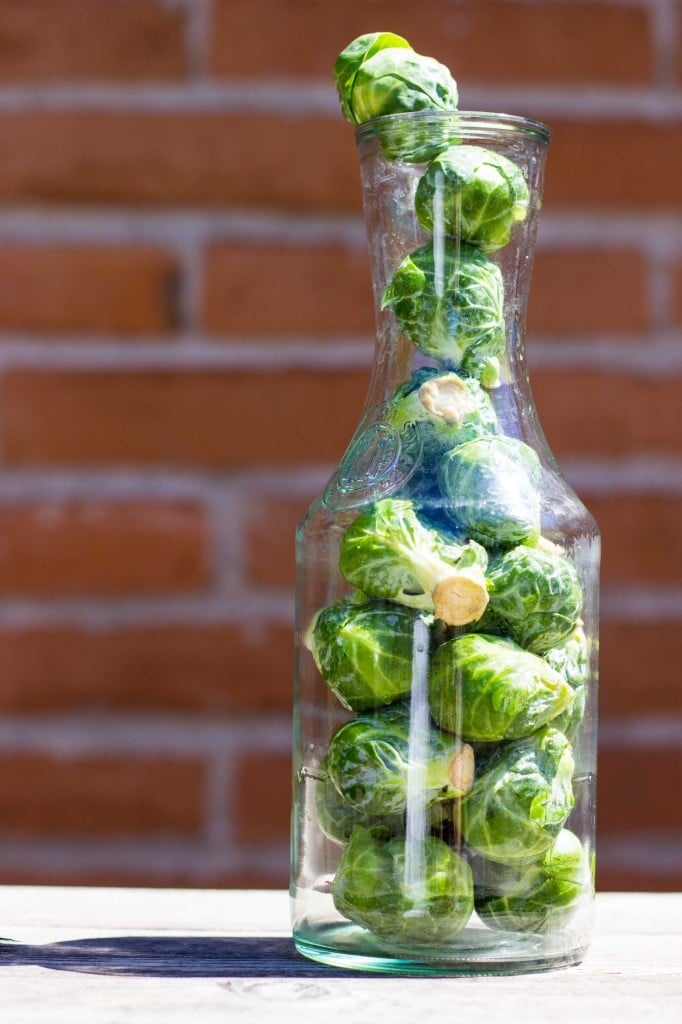 The low 90s might not sound so great to some people, but when it has been 100 degrees or above for the past 4 months, the low 90s are amazing! And I'm hoping that the low 90s eventually turn into the 70s and I will be once again reminded of why it is that I love living in Arizona!
We really do have a horrible summer, but once fall hits, I don't think I'd want to be anywhere else. I still miss the snow a little bit, but for about seven months we have absolute perfect weather.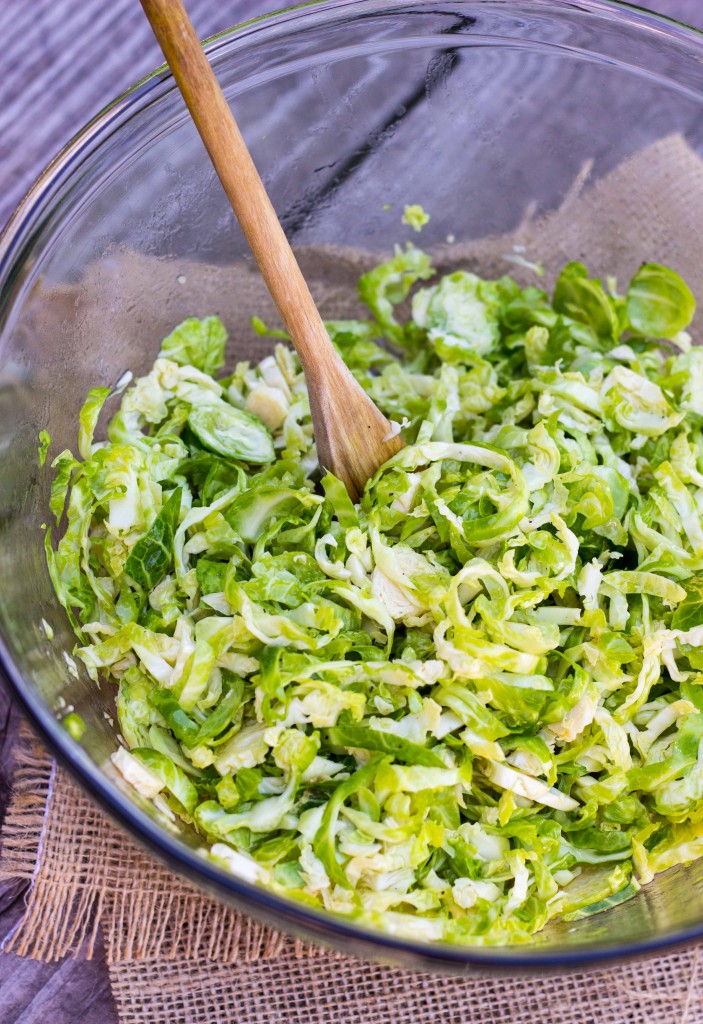 Another reason I love fall so much is because I get to eat delicious produce, like butternut squash, Brussels sprouts, and sage. I'm starting the fall season off with a bang by combining all of my favorite things into one delicious taco! It might sound kind of strange, but I promise that you will love it! The roasted butternut squash combined with the chickpeas give the taco a tasty and substantial filling and the maple brussels sprouts slaw adds a nice crunch and the sweetness of the maple syrup really compliments the sweetness of the butternut squash. And, in my opinion, every taco needs some type of creamy sauce and we all know that butternut squash and sage are lifelong partners! I added a little hot sauce to the top of mine for a little kick, after all I do live in the Southwest and hot sauce goes on everything!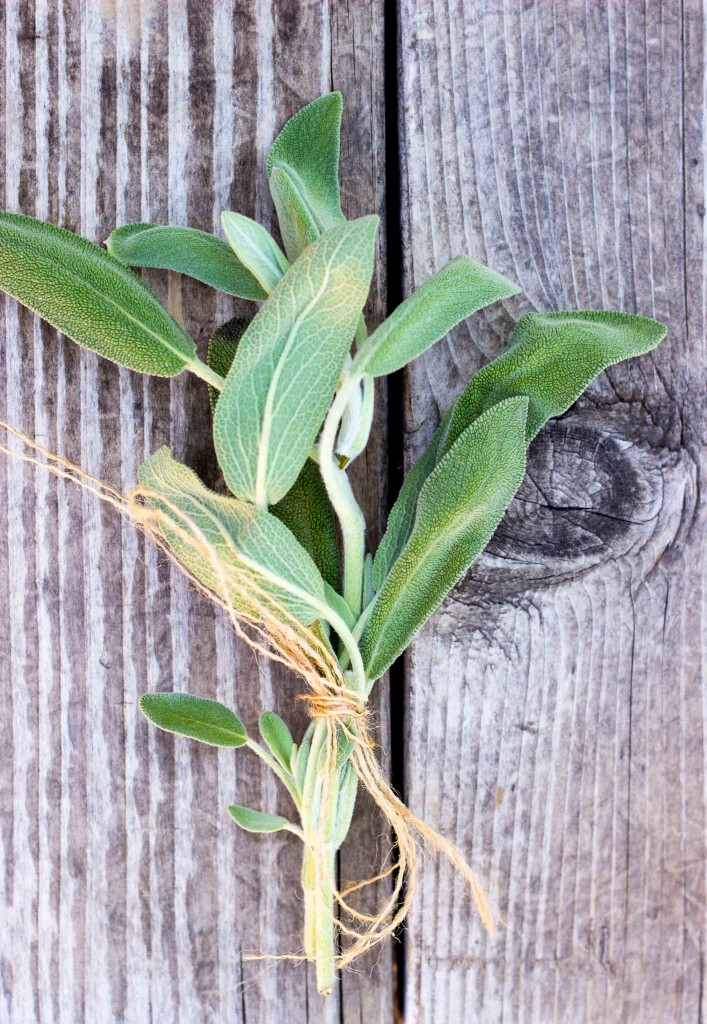 Happy Autumnal Equinox, everybody!!!
Print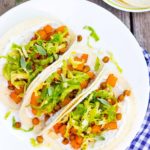 Roasted Butternut Squash Tacos with Maple Brussels Sprout Slaw & Sage Crema
---
Yield:

6

1

x
Category:

Entree, Gluten Free, Vegan
Ingredients
Roasted Butternut Squash:
1

medium sized butternut squash

1

15 ounce can of chickpeas, rinsed and drained
olive oil
paprika
garlic powder
salt
pepper
Maple Brussels Sprout Slaw:
1 1/2

pounds Brussels sprouts

1/4 cup

olive oil or canola oil

2 1/2 teaspoon

s apple cider vinegar

3 teaspoon

s pure maple syrup

1 teaspoon

lemon juice

1 teaspoon

Dijon mustard

1/4 teaspoon

salt

1/8 teaspoon

pepper
Sage Crema:
16 ounce

s greek non-fat yogurt, sour cream, non-dairy yogurt, or non-dairy sour cream

1 tablespoon

finely chopped sage leaves

1

clove garlic, minced
juice of

1/2

a lemon

1

pinch of salt
Extras:
---
Instructions
Pre-heat the oven to 400 degrees F. Peel the butternut squash and cut into cubes. On a large baking sheet, place butternut squash cubes. Drizzle with olive oil and season with salt, pepper, paprika, and garlic powder. Just eye-ball the seasonings. Place the butternut squash in the oven for about 12 minutes. Pull out and add the chickpeas, stir, and then place back in the oven for about 12-15 more minutes, until squash is tender.
While the squash is cooking make the slaw. Peel off the outer leaves of the Brussels sprouts. Using a sharp knife or a mandolin, slice the Brussels to about 1/8 inch thick. Place Brussels sprouts slices into a large bowl. In a small bowl add the slaw dressing ingredients and whisk until they are combined. Pour the dressing over the Brussels sprouts and mix until combined. Cover and let sit in the refrigerator until ready to assemble tacos.
Add all of the sage crema ingredients to a small bowl and mix until combined. You can also blend them using an immersion blender, food processor, or blender if you would like.
Heat corn tortillas, if desired, and spread the sage crema onto the bottom of the tortilla. Layer with butternut squash and chickpea mixture, and then top with Brussels sprout slaw and hot sauce, if desired.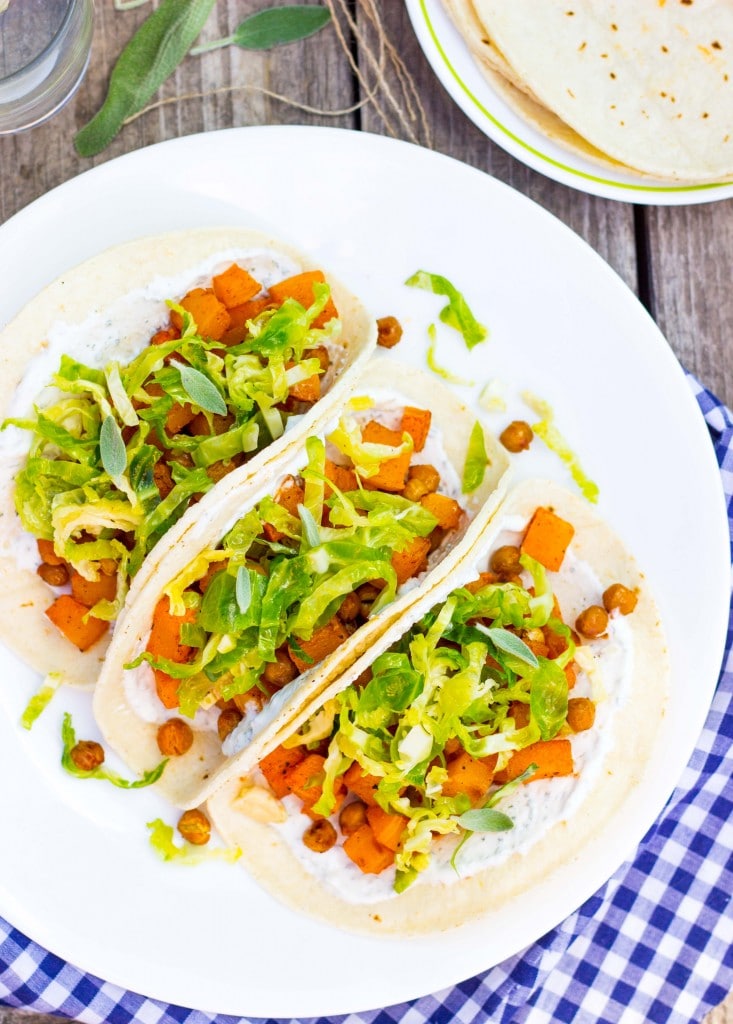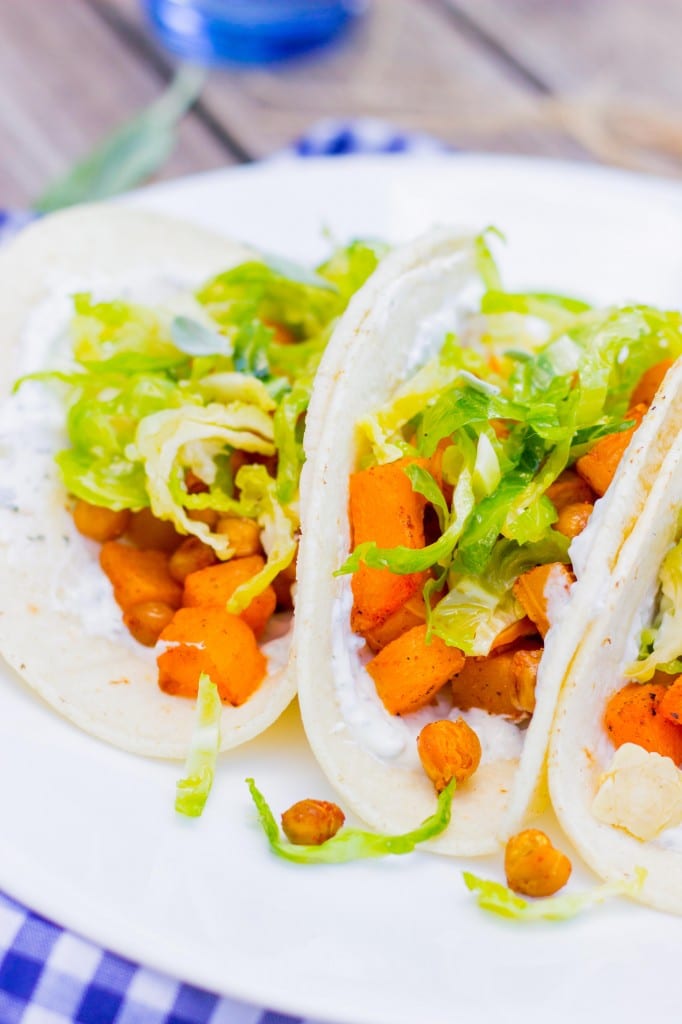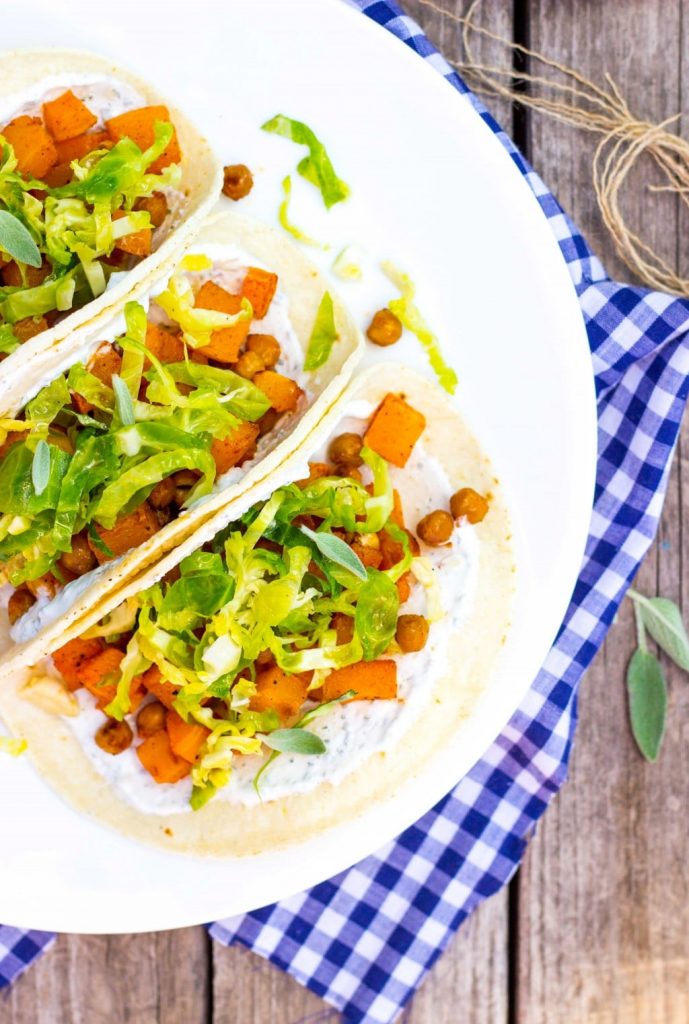 I couldn't resist posting one more of Cheeto waiting to get in 🙂