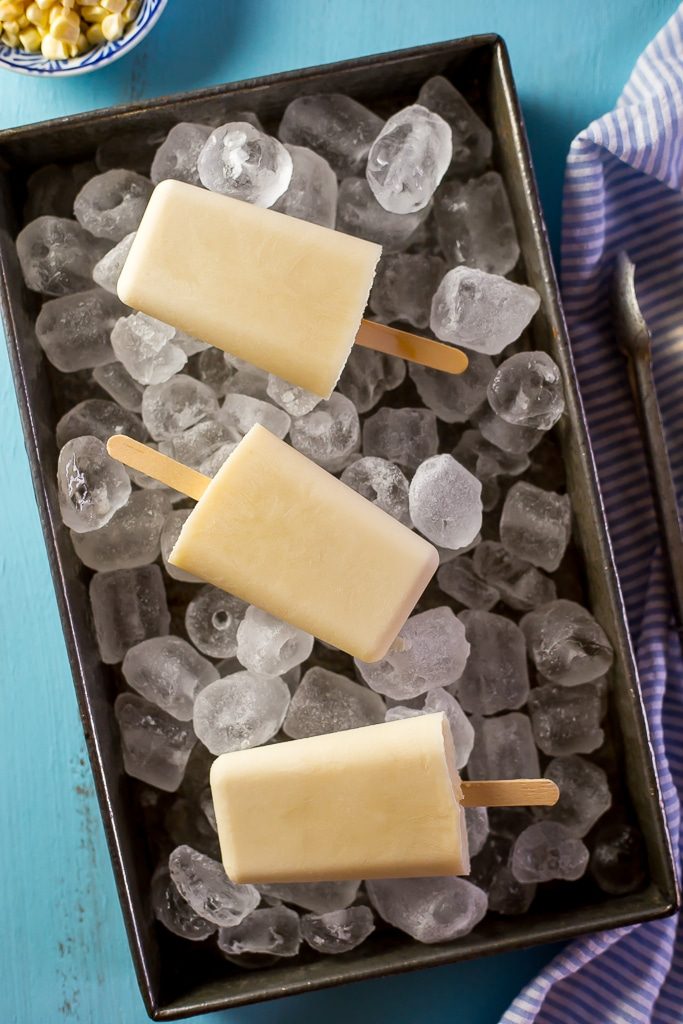 Just as promised, today we are making frozen treats with corn! I know it sounds kinda strange, but it is really good! Remember a few days ago when I made my Creamy Corn Penne (seriously my new favorite pasta dish!!)? Well, I had a few cups of the liquid to use up, that was leftover from when I strained the corn pulp, and I just couldn't let it go to waste.
Enter: these popsicles! I've never used corn in a dessert before so I was a little nervous about how they would come out, but for some reason the corn milk and coconut milk just made sense. And, once you try these, I think you will agree that it makes sense too 🙂 These sweet corn and coconut milk popsicles are strangely addicting. Both the corn mixture and coconut milk are super creamy which makes for a very velvety popsicle, which is my favorite kind.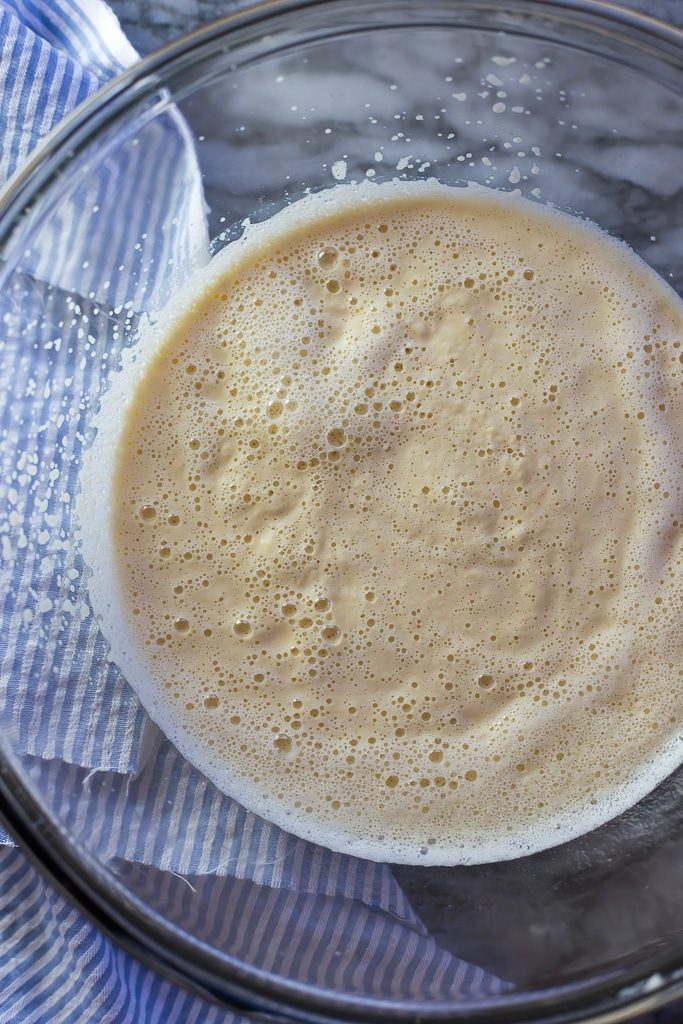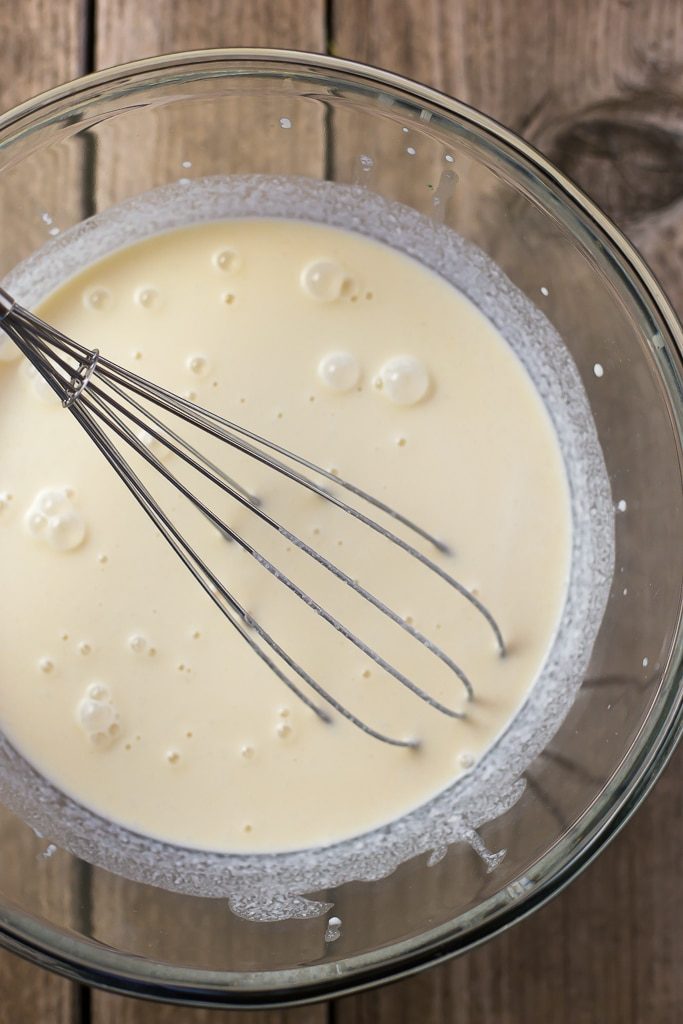 Both sweet corn and popsicles really make me think about childhood summers. I still love the summertime, but it was so much better when I was a kid and I was out of school and had no cares in the world! I think all businesses should give they employees the summer off, don't you?! Summer just isn't the same when you have to wake up and go to work the next day!
But, the one upside of grown up summers is that I can eat popsicles for every meal and no one is here to tell me that might not be a good idea. I can also stay up as late as I want and watch shows like The Real Housewives and Property Brothers. I guess there are good things and bad things about being a grown up!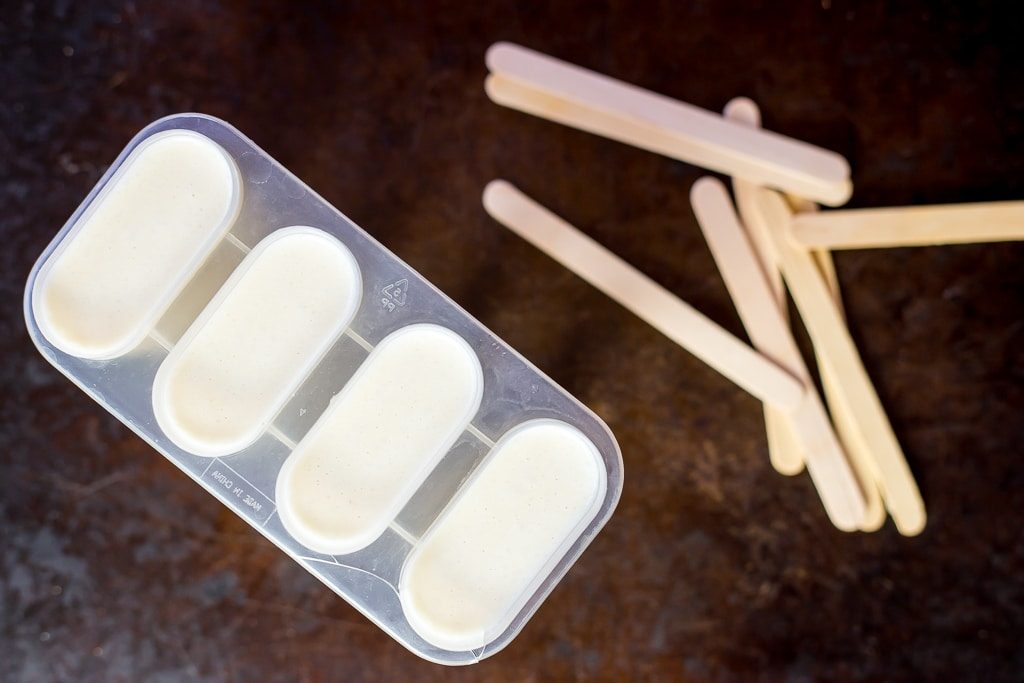 If you are looking for a totally delicous way to use that leftover corn pulp you must make my Creamy Corn Penne with Basil & Cherry Tomatoes!!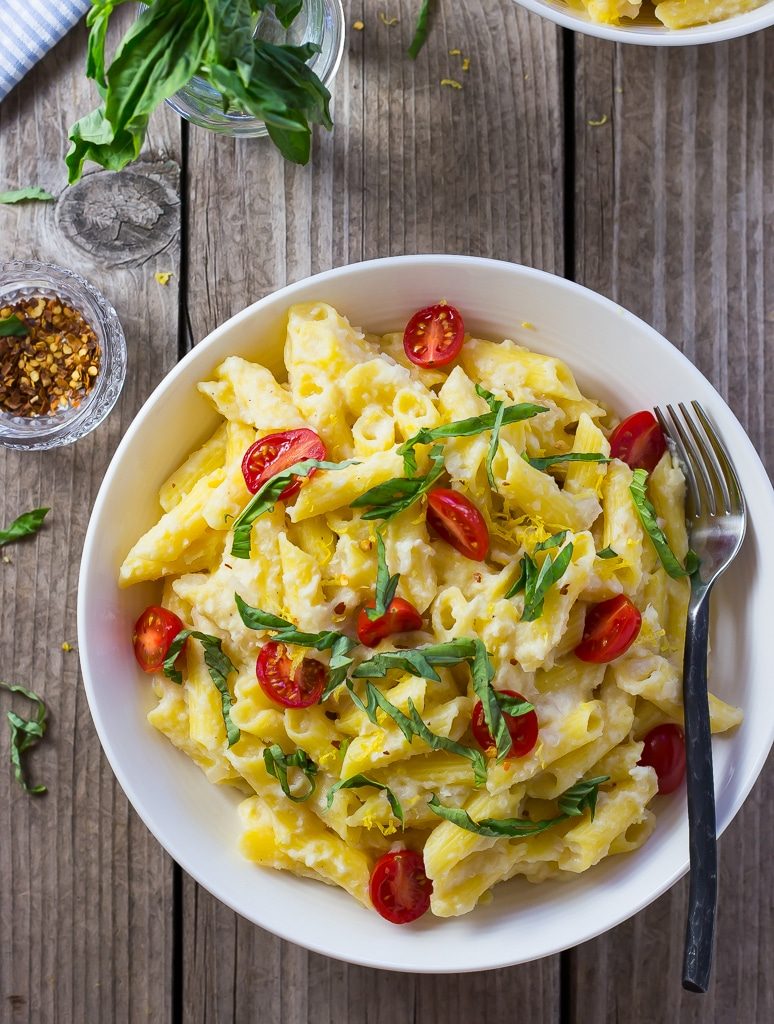 Print
Sweet Corn and Coconut Milk Popsicles
---
Yield:

6

-

8

1

x
Category:

Dessert, Gluten Free, Vegan
Ingredients
5

ears of corn, shucked

1

–

13.5

ounce can of coconut milk

1 tablespoon

maple syrup
---
Instructions
On a cutting board, cut the kernals off the cobs and then scrape the pulp off the cobs as well. Transfer the kernals to a blender and blend for about 30 seconds, until smooth. Place a strainer over a large bowl and pour the corn puree into the strainer. Use a spoon to help press on the solids. Strain until most of the liquid is in the bowl and you are left with thick corn pulp in the strainer.
Discard the pulp, or use it to make my Creamy Corn Penne Pasta with Basil & Cherry Tomatoes! Place the remaining corn liquid, you should have about 2 cups, into a large bowl and add the coconut milk and maple syrup. Wisk until combined and any lumps from the coconut milk are dissolved. Pour the mixture into popsicle molds and freeze for at least 4 hours. Recipe makes 6-8 popsicles depending on your molds.
Notes
If you are using your own popsicle sticks rather than the ones that came with your mold, you will need to wait about 30 minutes after you put them in the freezer to stick the popsicle sticks in. Otherwise they will float a little and not stay straight.