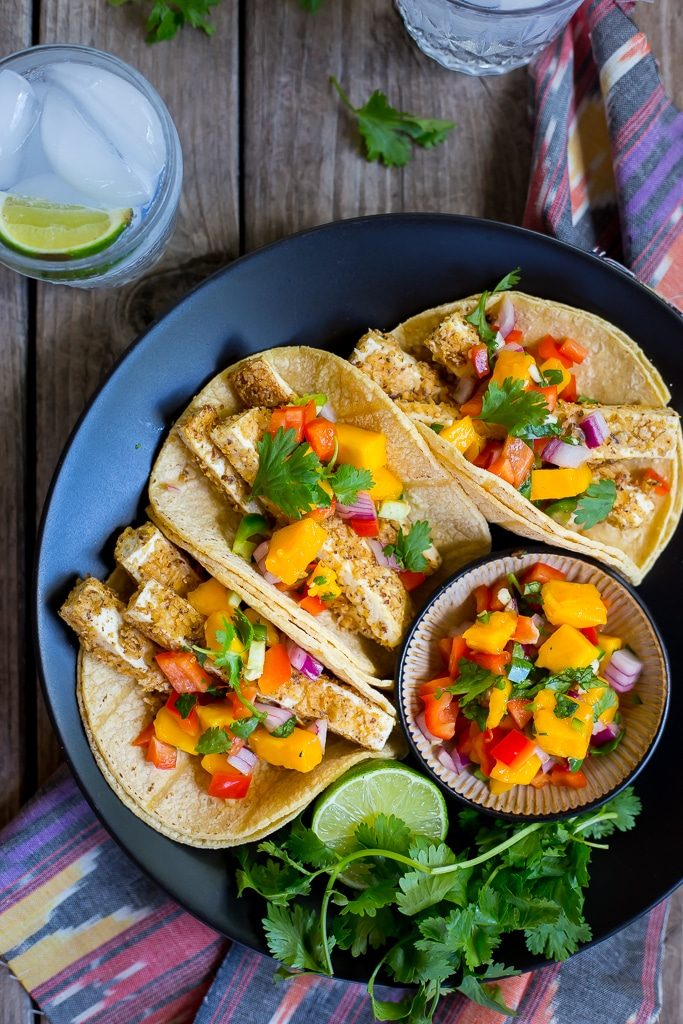 This post is sponsored by Way Better Snacks, but as always, all opinions are my own! Thank you so much for supporting the brands that support me 🙂
Tacos and tortilla chips, tortilla chips and tacos, they go together like rainstorms and movies! We are in the midst of monsoon season here in Arizona and we've been getting so many dark and thundery rain storms. This is one of my favorite parts of a desert summer! But, what I don't like is when I'm stuck at work all day and it is thundering and pouring rain all day long. It just seems like such a waste of a thunderstorm when I can't be at home in my pajamas under a warm blanket watching a movie.
So, yesterday the forecast read 70% chance of thunderstorms and lots of flash flood warnings. I was so excited because it was my day off. I cancelled all my plans and rented a few movies and got comfy on the couch. And it never rained at all, not even a drop. It was so disappointing!
So, to take away my sadness I decided to make some tortilla chip crusted tofu tacos. Because A) tortilla chips are one of my favorite things in the world and B) tacos always make everything better.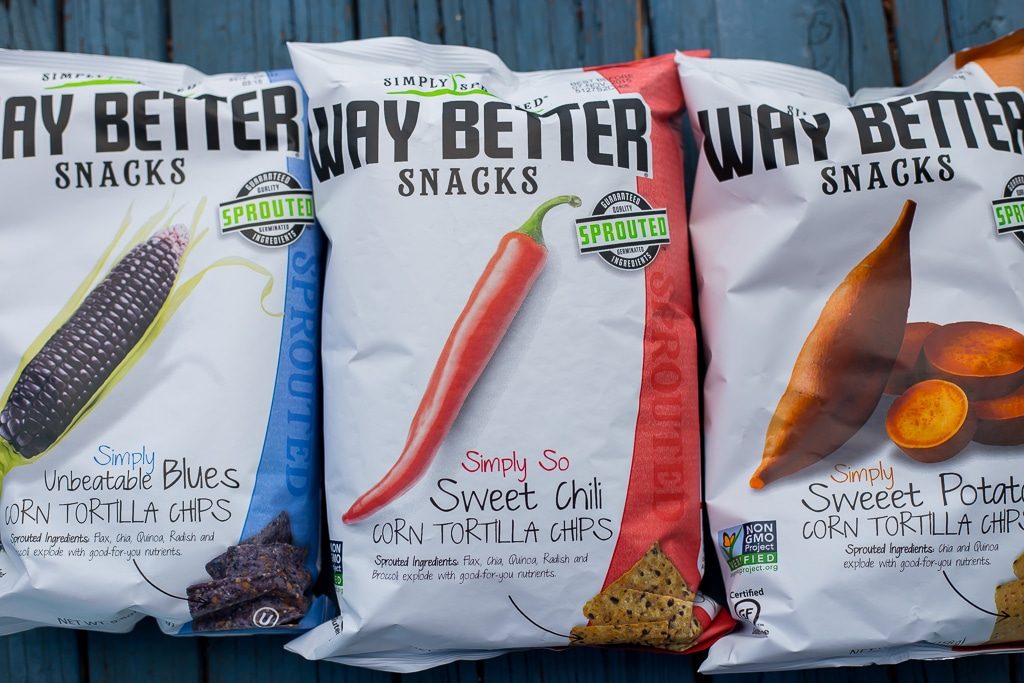 Way Better Snacks was so nice to send me a few bags of their delicious corn chips! They have 9 different flavors and they are all gluten free and verified non-GMO 🙂 They are also made with some pretty cool ingredients like, broccoli seeds and daikon radish seeds. I was originally going to use the blue corn chips to crust the tofu with, but when I got the sweet chili corn chips I just knew they had to get on that tofu! You could use any flavor of corn chips you like.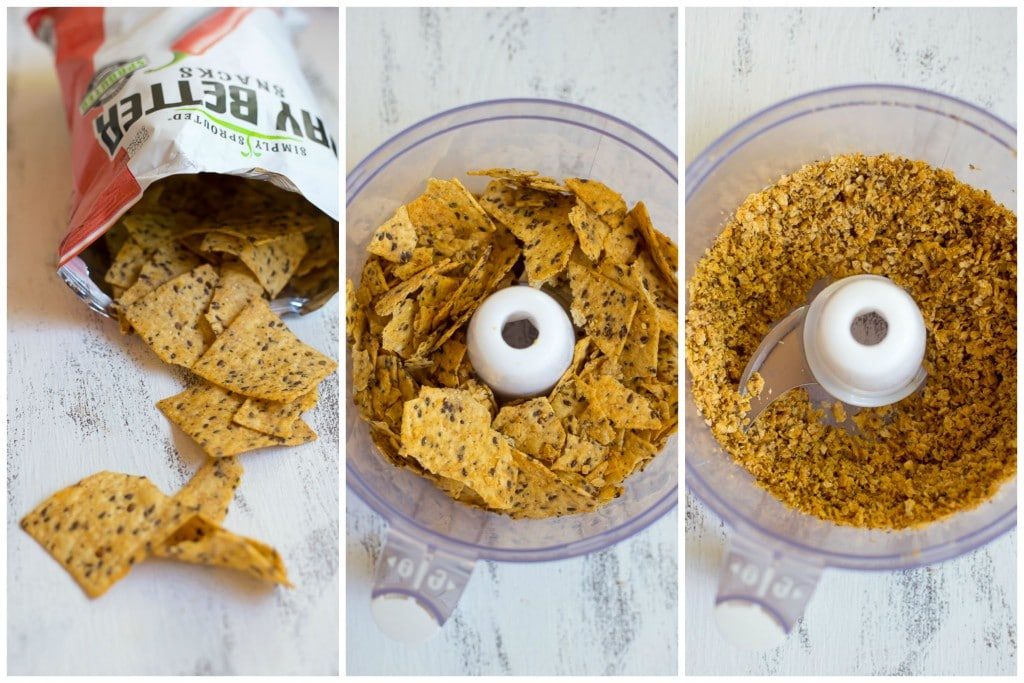 While there are a few steps to these tortilla chip crusted tofu tacos, they are really easy to make. You just brush your tofu with a little bit of olive oil and then pack on the chip crumbs. I cooked mine in a skillet with some olive oil but you could also bake them in the oven.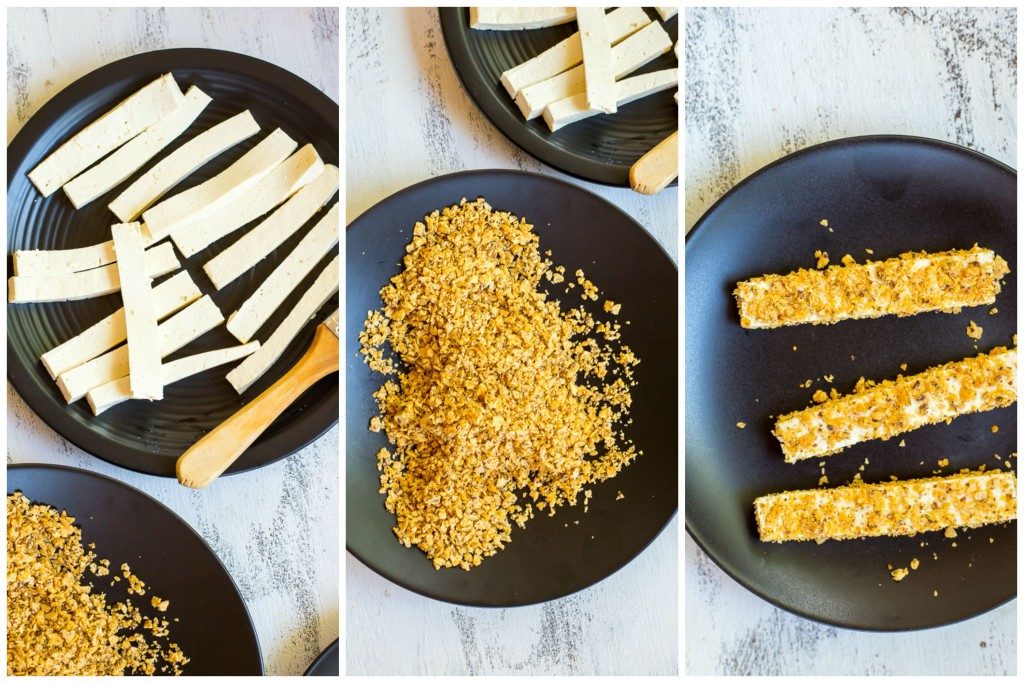 Although the tofu is delicious by itself, this mango salsa gives these tacos so much flavor and a lot of beautiful color! I'm usually more of a savory person, but adding mango to the salsa makes it like 100 times better. And just look how pretty!!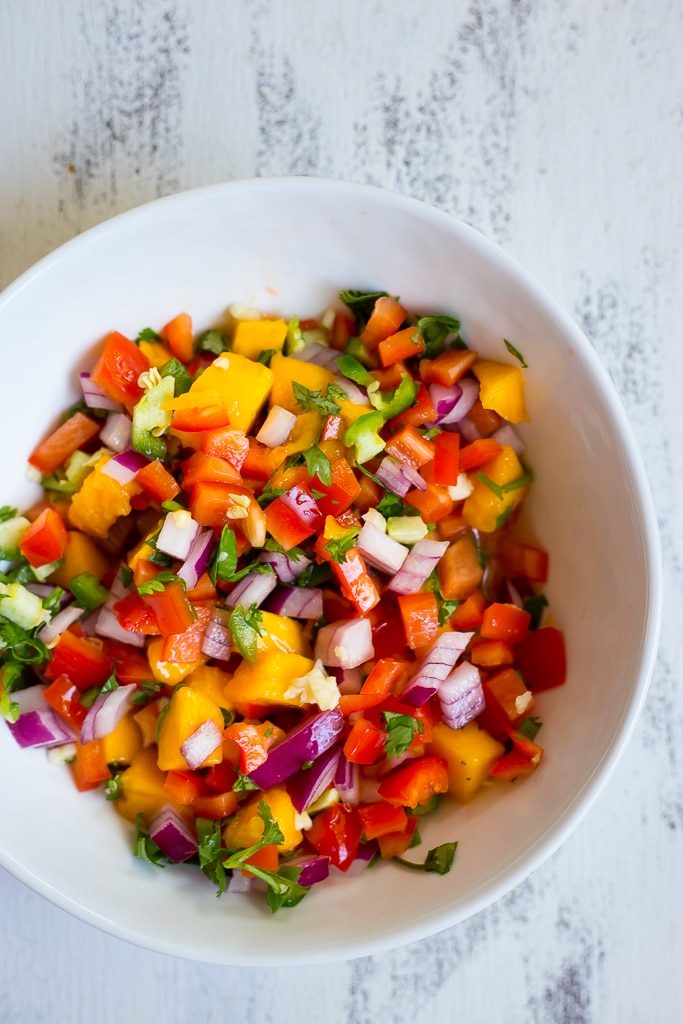 Print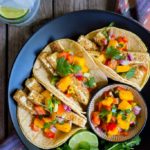 Tortilla Chip Crusted Tofu Tacos with Mango Salsa
---
Prep Time:

20 mins

Cook Time:

20 mins

Total Time:

40 minutes

Yield:

6

-

8

1

x
Category:

Entree, Gluten Free, Vegan
Ingredients
1

(15 ounce) package extra firm tofu

1

(5.5 ounce) bag of corn chips, whatever flavor you like
Salt
Olive oil
Corn tortillas
Mango Salsa:
2

ripe mangos

1

medium sized red pepper

1/2

small red onion

2

cloves garlic, minced
Diced jalapeno, to taste

1

small handful cilantro leaves
Juice of

1

lime
Salt
---
Instructions
Make the mango salsa: peel and dice the mango into small bite sized chunks and add them to a medium sized bowl. Next, dice the red pepper and red onion and add them in. Add the rest of the salsa ingredients and stir until combined. Salt to taste. Refrigerate until tacos are ready to be served.
Drain the tofu and pat it dry with a dishcloth. Cut the block of tofu into long thin strips, you should get about 10-15 pieces depending on how thin you cut them. Brush each piece of tofu with a small amount of olive oil and sprinkle with a pinch of salt. Place the chips into a food processor and blend until they have the consistency of bread crumbs, about 30-45 seconds. Place the tortilla chips onto a large plate or shallow bowl.
Dip each strip of tofu into the chips, cover with more chips and pat down to make sure they stick.
Heat a large pan over medium heat and drizzle in about 2 teaspoons of olive oil. When the oil is hot, add in the strips of tofu into the pan and cook for about 15 minutes, until chips are slightly browned and crispy, flipping a few times. Repeat until all the strips of tofu are cooked.
If you would like to bake the tofu, pre-heat oven to 375 degrees Fahrenheit and bake tofu strips for about 20 minutes, flipping once.
Fill each tortilla with 2-3 strips of tofu and top with the mango salsa.