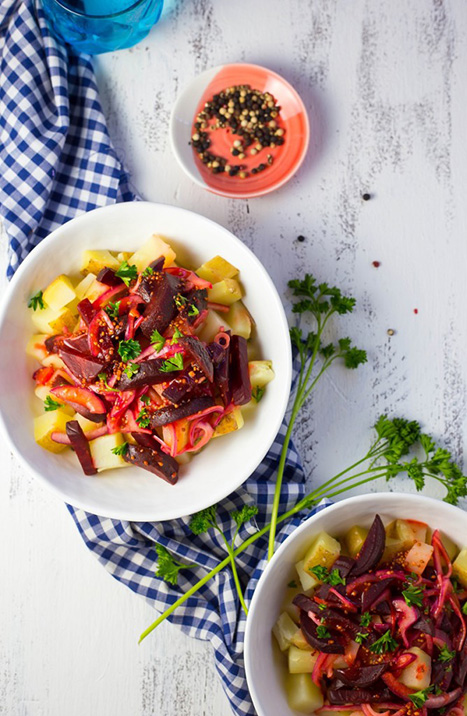 *I was gifted a free cookbook in order to write a review, but all opinions are my own!*
Let's talk Ethiopian food today! Vegan Ethiopian food at that! I was so kindly asked by the nice people at Book Publishing Company if I would like to review one of their new books, Teff Love by Kittee Berns, and of course I said yes!
To be honest, I don't think I had ever eaten Ethiopian food before and I definitely have never cooked it myself. I didn't even really know what ingredients were in Ethiopian food until I got this book! But, let me tell you, they are all such flavorful ingredients and I have loved every recipe I have made. Especially the one I am sharing with you today! I mean, can you really argue with the crazy bright beautiful color of those beets and onions?!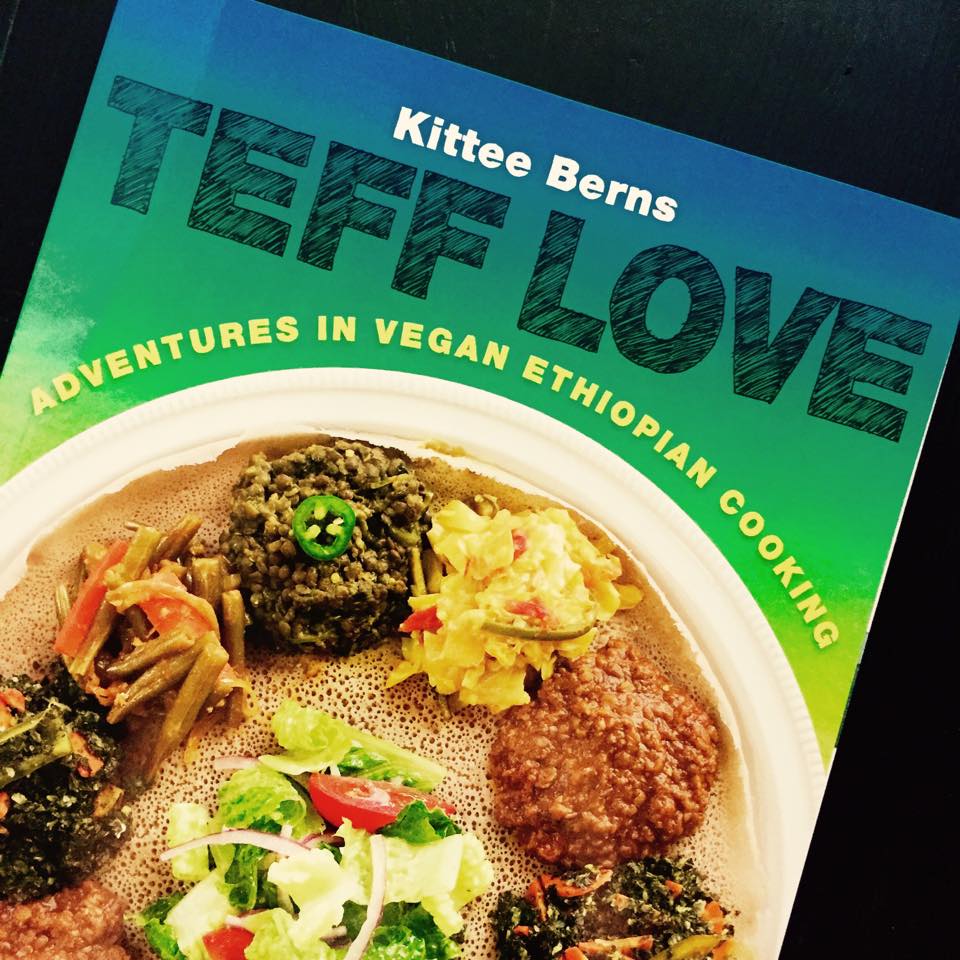 Before I dove in and started trying out some of the recipes, I decided to take a look through the book to get myself better acquainted with Ethiopian ingredients and recipes. Kittee has a few really great sections in the front of the book about Ethiopian cooking techniques, ingredients, a little history on Ethiopia, and most importantly, how to properly eat the food! Even though I did put the food in a bowl rather than on a platter, I did enjoy it with my hands and I've gotta say, it was a lot of fun!
It turns out that a lot of my favorite ingredients are used in Ethiopian cooking; lentils, beets, potatoes, limes, chickpeas, and jalapenos. I was excited to see that most ingredients are actually really easy to find and you can get them are your regular grocery store. There are a few ingredients that are a little more difficult to find and that might require a specialty Ethiopian food store, but Kittee is really great at giving easier to find alternatives for those ingredients.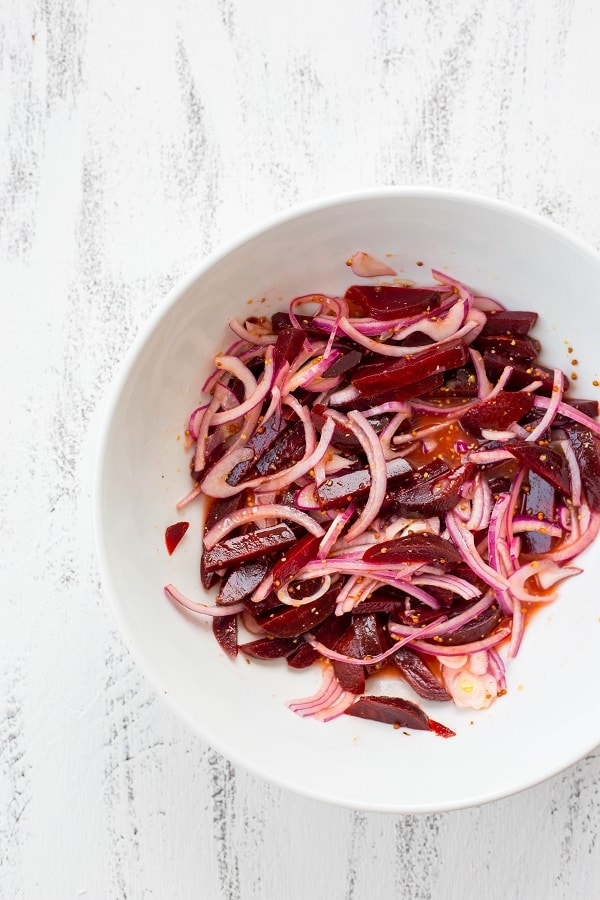 I chose to make this pickled beet, onion and potato salad because I actually happened to have all the ingredients on hand already, not to mention they are some of my favorites! This dish is very similar to a mayo-less potato salad and I just love the addition of the pickled beets and onions. It is simple, easy to make, but also so flavorful and pretty.
If you have never eaten Ethiopian food before, or have eaten it but never tried your hand at cooking it at home, this is a great book to break you in! Kittee presents everything in a really non-scary and un-intimidating way and has done a really great job putting together a flavorful and delicious collection of recipes 🙂 I'm already looking forward to making a bunch of Ethiopian food and inviting friends over so we can all eat with our hands!
Print
Ye'Denich Be'Kaysir Atakilt (Potatoes with Pickled Beets & Lime Vinaigrette) + A Cookbook Review
---
Author:

Yield:

4 cup

s

1

x
Category:

Side Dish, Gluten Free, Vegan
Description
This recipe is copied by permission from Teff Love – Adventures in Vegan Ethiopian Cooking by Kittee Berns
---
Ingredients
1/4 cup

extra virgin olive oil

1/4 cup

freshly squeezed lime or lemon juice

1 tablespoon

whole grain mustard

1 teaspoon

agave necrar

1/2 teaspoon

salt, plus more if desired

8 ounce

s small red beets, roasted and peeled and cut into sticks (between

1/4

and

1/2

inch thick)

1/2 cup

thinly sliced onion

3

thin-skinned potatoes, boiled and peeled and cut into 1/2 inch cubes (

3 cup

s)
Freshly ground black pepper
Chopped parsley for garnish, if desired
---
Instructions
Put the oil, lime juice, mustard, agave nectar, and salt in a medium bowl and stir well to combine. Add the beets and onion and stir gently to combine. Cover and let marinate in the refrigerator for 1-12 hours.
Put the potatoes in a large bowl and add the beet mixture. Stir gently to combine. Season to taste with pepper and additional salt, if desired. Cover and refrigerate until cold.
Top with fresh chopped parsley, if desired.