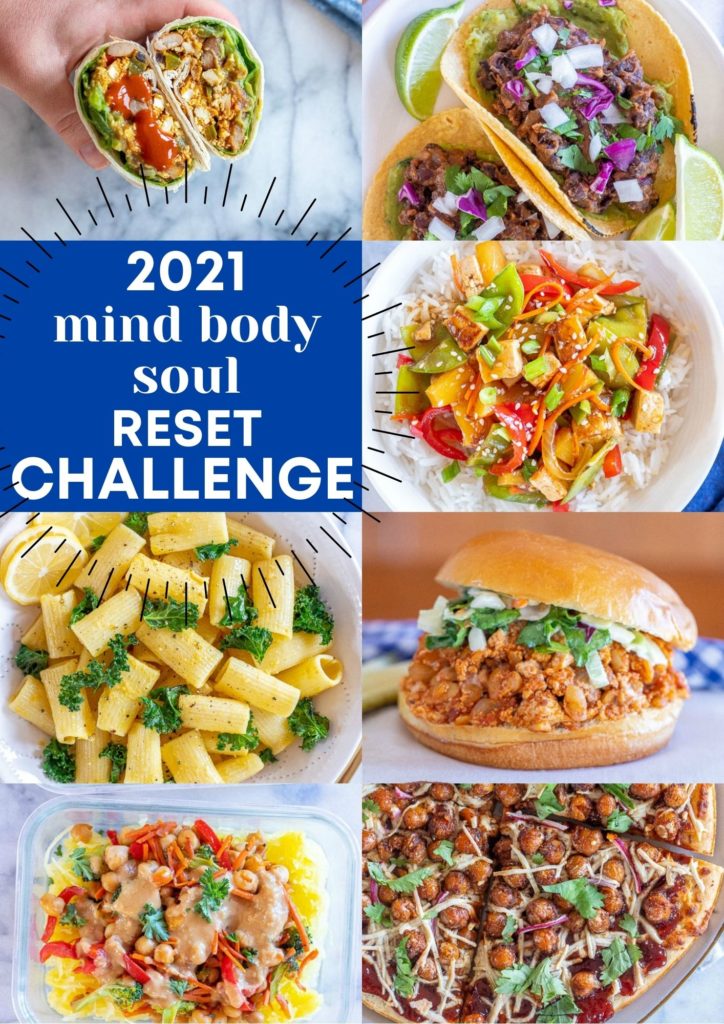 WELCOME TO MY FREE 2021 MIND BODY SOUL RESET CHALLENGE!
CHALLENGE STARTS JANUARY 4TH, 2021!
I think we can all agree that 2020 has been one tough year. Every single person in the world has been affected by Covid-19, some much more than others. We've had to stay home, abstain from seeing our friends and so many people are out of work. On top of that, many other people have been affected by wild fires and flooding. It's also been the most stressful election year with protests all over he country.
I don't know about you, but I sure could use a reset for 2021! We all know that all of our problems won't magically go away once the clock strikes midnight on January 1st, but I think it would be beneficial for all of us to go into the new year with fresh perspectives and hopes. We've all been through so much this year and deserve to take 5 days to cleanse and reset our mind, body and soul in preparation of having the best 2021 we all desire.
What Is the 2021 Mind Body Soul Reset Challenge?
My 2021 Mind Body Soul Reset Challenge is a 5 days challenge consisting of:
1 plant based meal prep breakfast recipe
1 plant based meal prep lunch recipe
5 (30 minute) plant based dinner recipes
Daily checklist for self care, exercise, and mindfulness
A shopping list with the ingredients for each recipe included.
Nutritional information for each recipe. I consider all of these meals to be healthy for me. However, I do not follow a low carb, low fat or low sugar diet. I can always try to help you modify the recipe to your dietary needs though!
Access to a private Facebook group where I'll share information and we can support each other.
The idea is that I'm combining my love for easy, 30 minute dinners with my love for meal prep breakfasts and lunches. Not only does meal prep and meal planning make our lives so much less stress free, it also makes eating healthy much easier!
SIGN UP BELOW AND FEEL FREE TO REACH OUT WITH ANY QUESTIONS YOU HAVE!
**********MAKE SURE TO CHECK YOUR JUNK MAIL FOLDER IF YOU DON'T SEE MY E-MAIL IN YOUR INBOX!