These delicious Baked Breakfast Hash Browns are healthy and easy to make!  You only need 3 ingredients!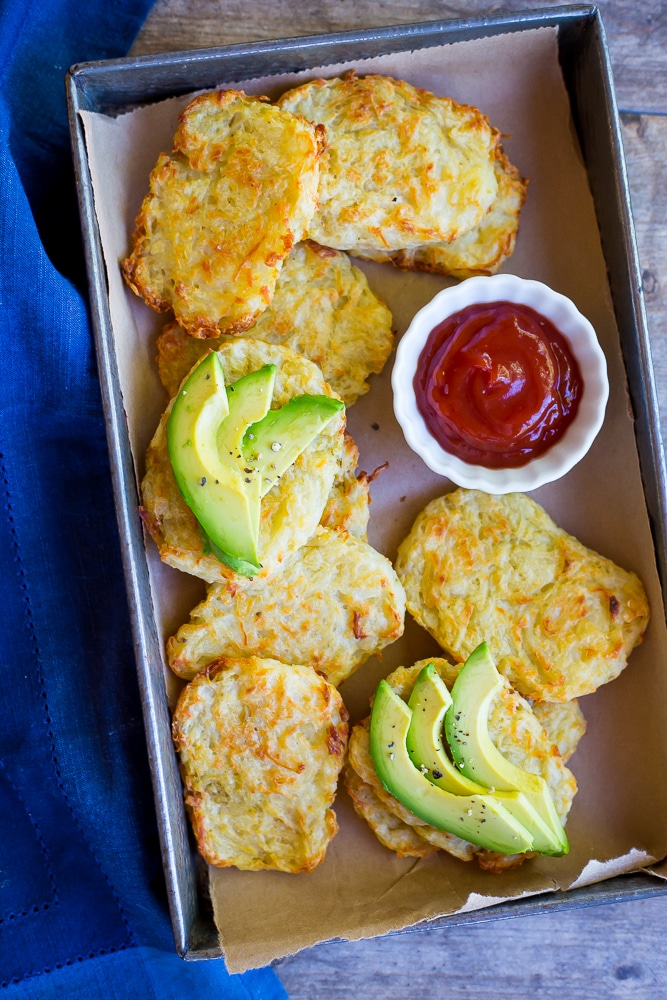 I've never been one to eat at fast food restaurants very much, especially not burger ones, but McDonald's hash browns have always been a weakness of mine.  I'm a little embarrassed to admit that, but I'm guessing I'm not the only one who feels that way, or at least I hope not!  They are salty, crispy and potato-y, which happen to be 3 of my favorite traits when it comes to food.
I don't eat at McDonald's these days but I still need to get my hash brown fix, so I decided to make my own and they are so good!  If you liked my 4-Ingredient Zucchini Tater Tots then you are going to love these too!  And, if you don't count the olive oil or salt as ingredients there is really only 1 main ingredient in these hash browns!  But, I highly recommend topping them with avocado slices.  Avocado hash browns are a close rival to avocado toast!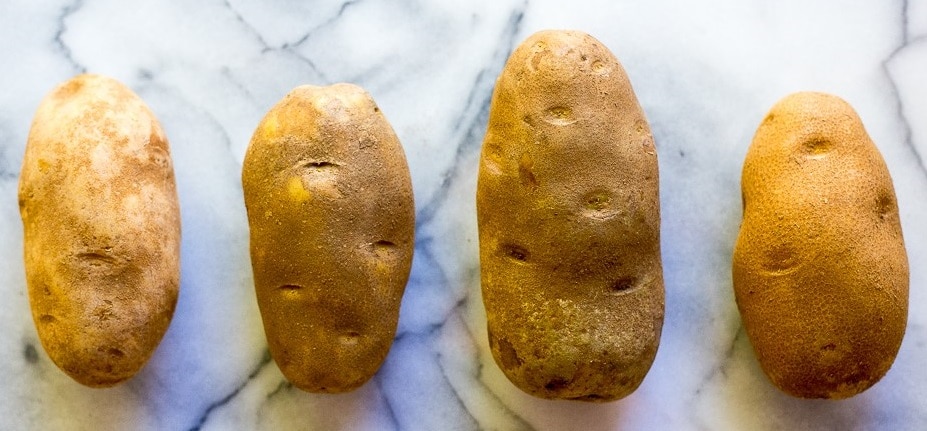 There are a few steps to making these hash browns but they aren't hard at all.  You boil the potatoes until you can stick a fork in them but there is some give in the middle.  You will be grating them so you want to be able to hold onto them without them falling apart.  Next, you gotta be patient and wait for them to cool down until you can handle them.  I've made these a few times and I am really bad at being patient and have gotten a few burned finger on more than one occasion.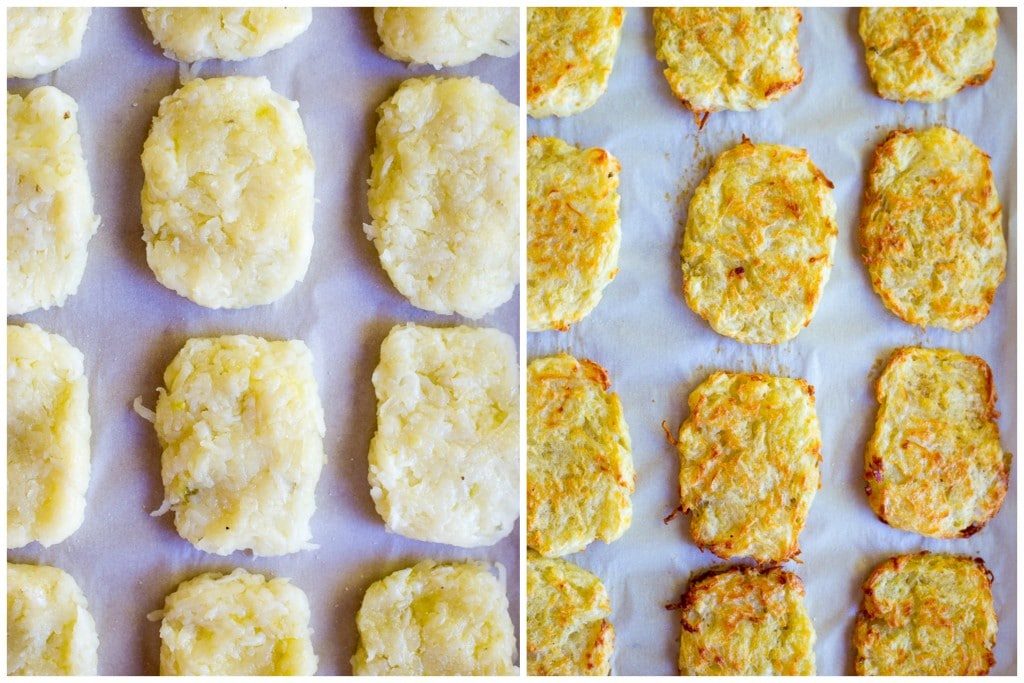 After they are cooled you can peel them, grate them, toss them with some salt and form them into hash browns.  Bake until brown and crispy and you have some breakfast hash browns that are 10 times better than the fast food ones 🙂
Print
3-Ingredient Baked Breakfast Hash rowns
---
Total Time:

1 hour 30 minutes

Yield:

1

2

1

x
4

medium sized russet potatoes

2 teaspoons

salt
Olive oil, about 2 tablespoons
---
Instructions
Place the potatoes into a large pot and cover with cold water. Bring potatoes to a boil and boil until just fork tender, 20-25 minutes. You want there to be a little give in the middle so you can still grate them on a cheese grater.
Pre-heat oven to 425 degrees Fahrenheit. Drain the potatoes and let cool until you are able to handle them without burning yourself. Peel the potatoes either with you hands (the skin will come off easily) or with a potato peeler. Grate the potatoes, using the large side of the cheese grater, and place grated potatoes into a large bowl. Add salt and toss the potatoes until it is evenly mixed in. I used about 2 teaspoons but you can salt to taste if you would like.
Line a large baking sheet with parchment paper. Use your hands to form the potatoes into patties. You can do whatever shape and thickness you like. I prefer them to be about 1/4 inch thick. Brush the top of each hash brown with a small amount of olive oil and sprinkle with salt. Bake hash browns until browned and crispy on each side, about 50 minutes, flipping once.
Enjoy with ketchup or avocado slices, if desired. Recipe makes about 12 hash browns depending on how thick you make them.
Notes
-Hash browns can be made ahead of time and frozen for up to a month. Make sure to freeze them before baking them and place parchment paper between each hash brown so that they don't stick together.
-You can also adjust the recipe amounts if you want to make a huge batch of these or if you just want to make a few.
Prep Time:

20 mins

Cook Time:

70 mins

Category:

Breakfast, Gluten Free, Vegan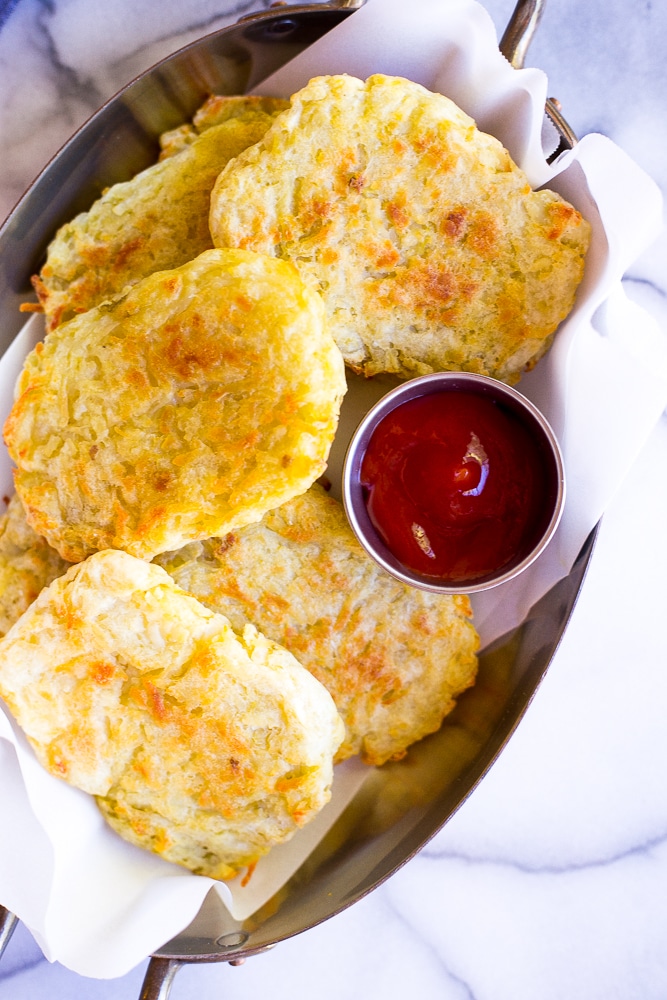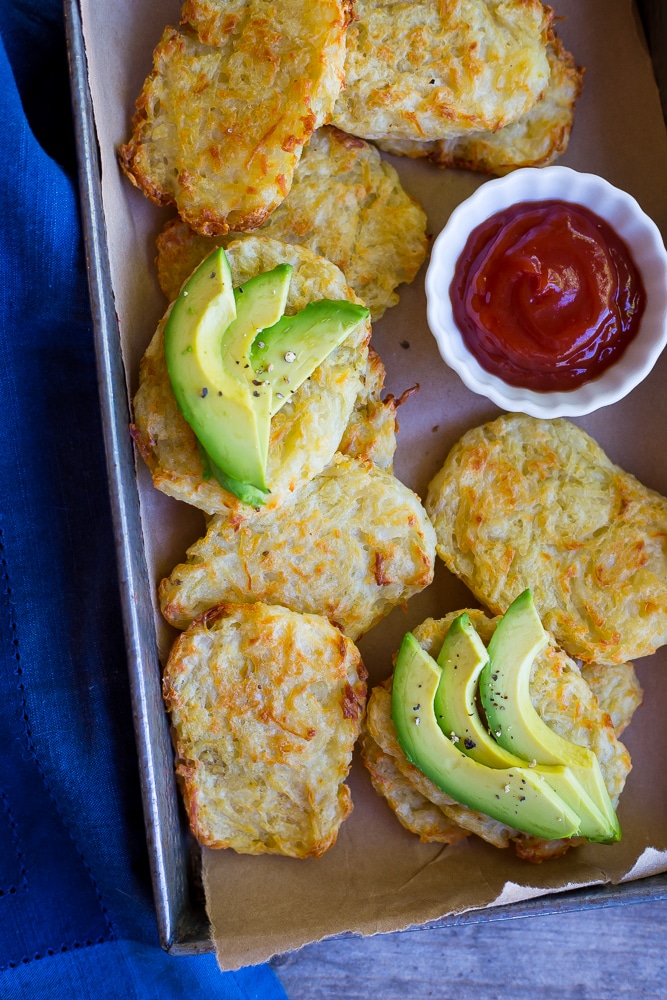 SaveSave
SaveSave
SaveSave