30 quick, easy and delicious no cook meals to enjoy all summer long!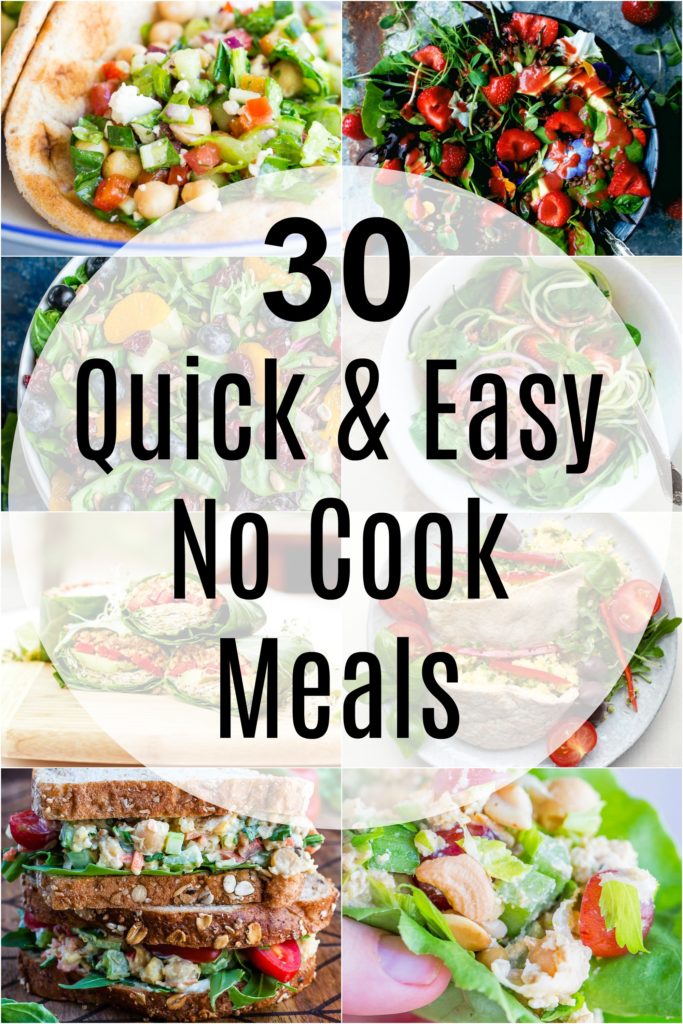 While it isn't officially summer yet, it sure feels like it around here. I happen to live in the desert so it gets pretty hot here this time of year. We're looking at a high of 114 this weekend and I'd be lying if I said I was looking forward to it 🙂
With the heat comes a little bit of laziness and usually the last thing I wanna do is a cook a huge meal. I've rounded up 30 quick and easy meals that require no cooking at all! They're all quick and easy and will be perfect to enjoy all summer long.
Mediterranean Chopped Salad Pitas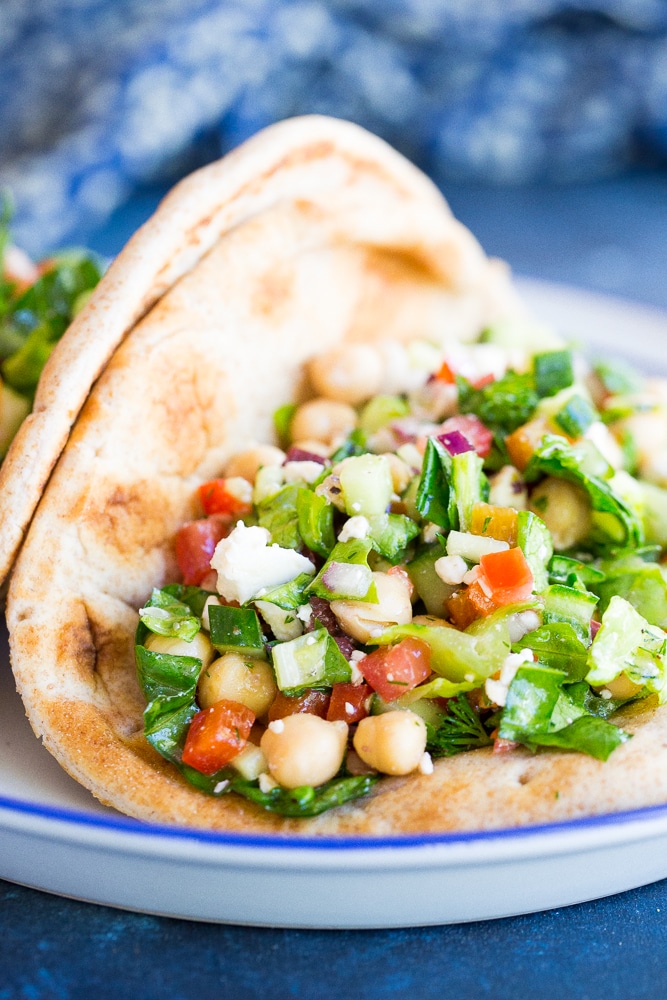 Mason Jar Broccoli Salads with Kale and Apple by Kristine's Kitchen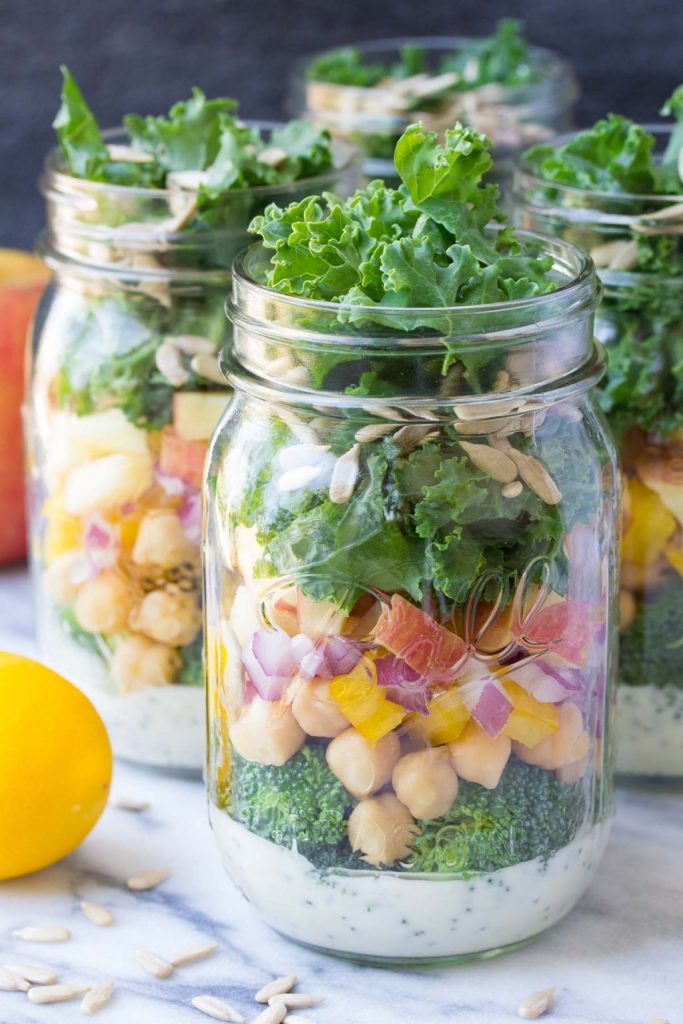 Ultimate Veggie Sandwich with Lemon Herb Cream Cheese by Flavor The Moments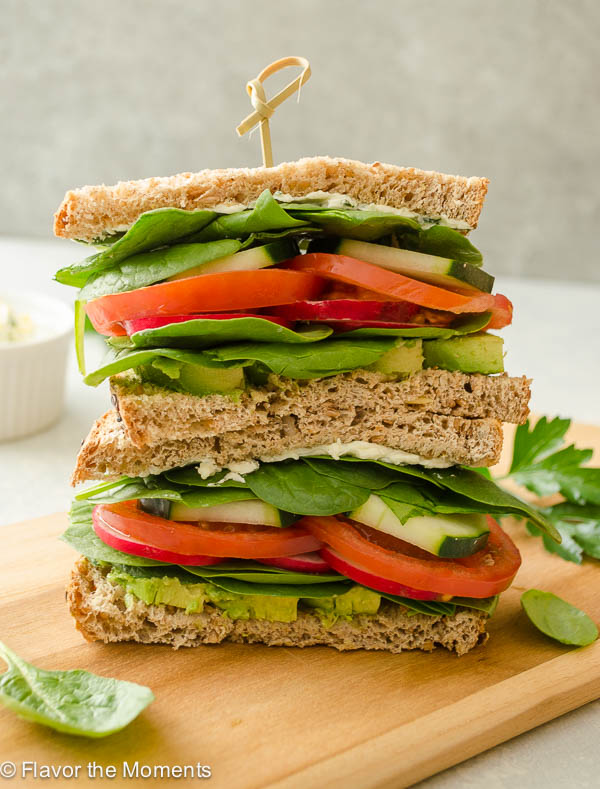 Summer Salad with Strawberry Vinaigrette by Occasionally Eggs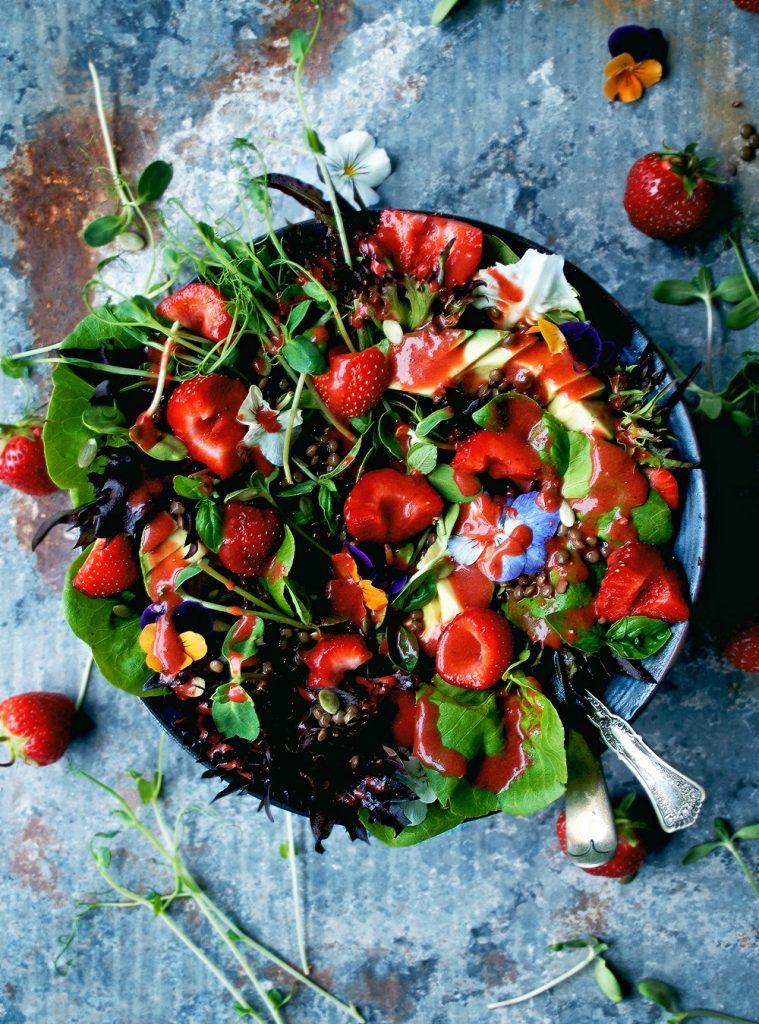 Raw Tacos with Walnut Filling by Cadry's Kitchen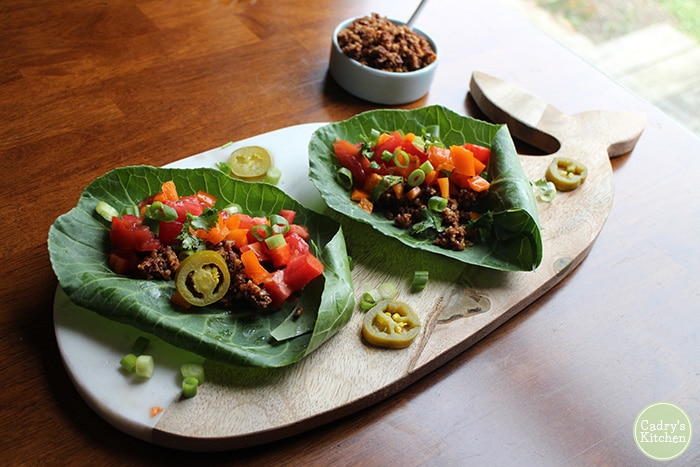 10-Minute Curried Chickpea Tofu Lettuce Wraps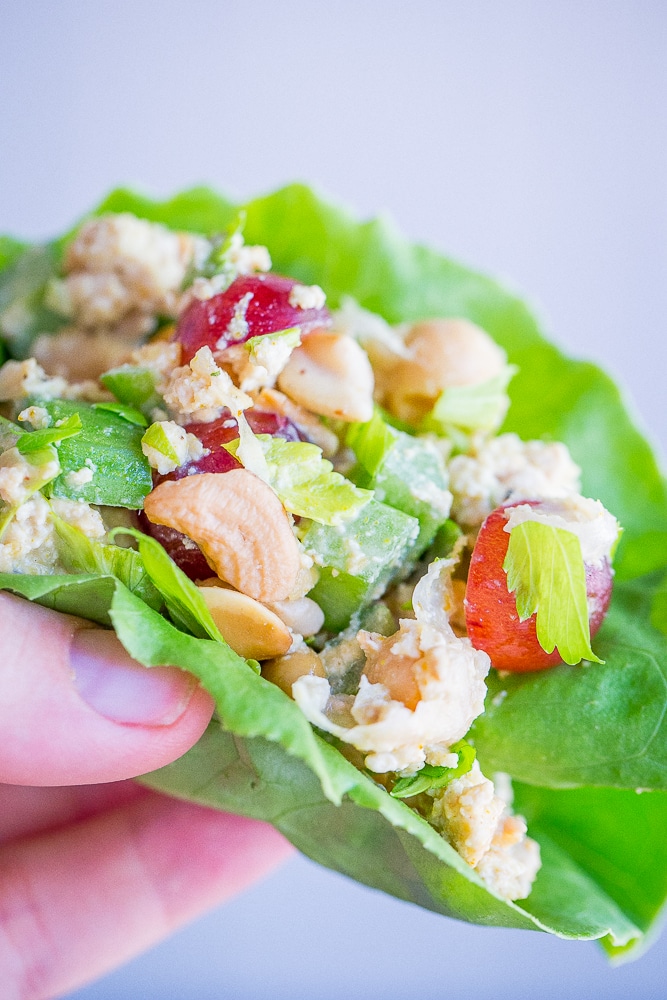 Mediterranean Chickpea Tuna Pitas by Rhian's Recipes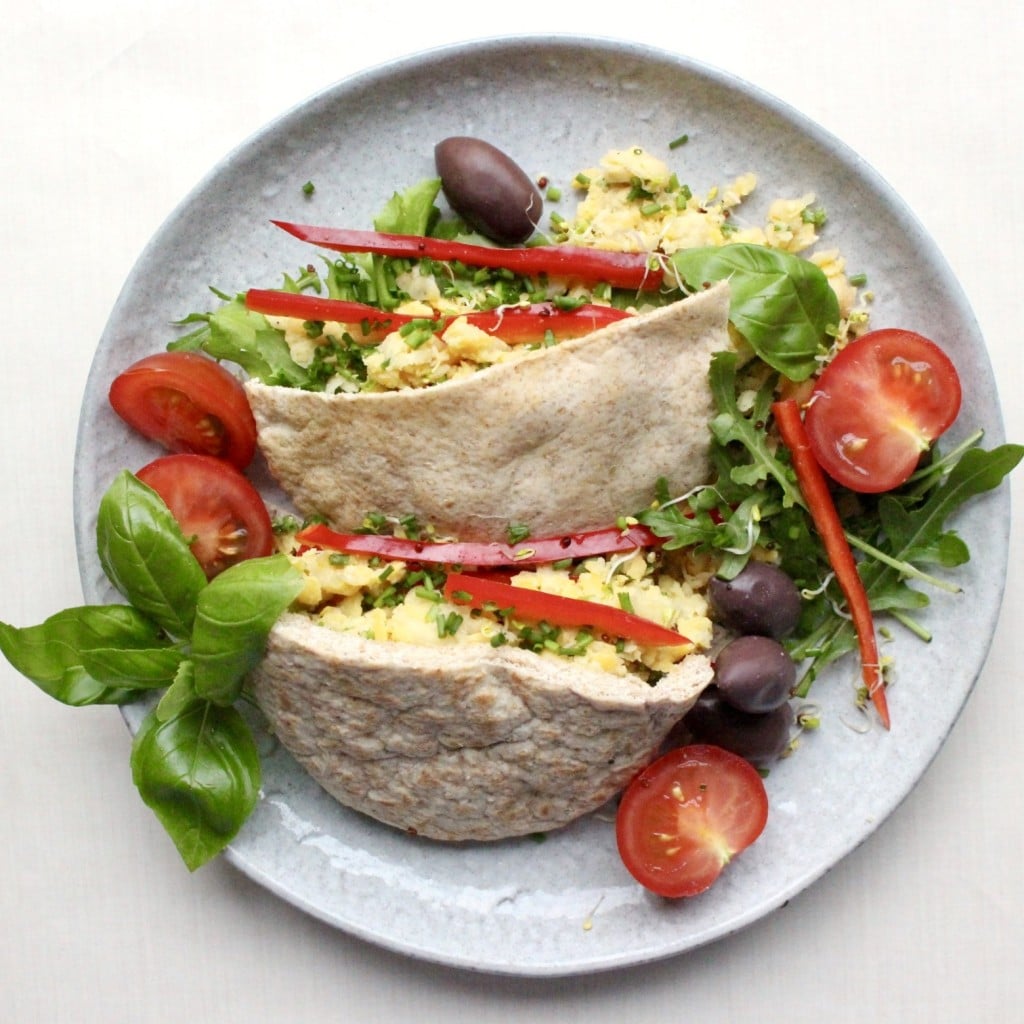 Smashed Chickpea Salad Sandwich by Vanilla and Bean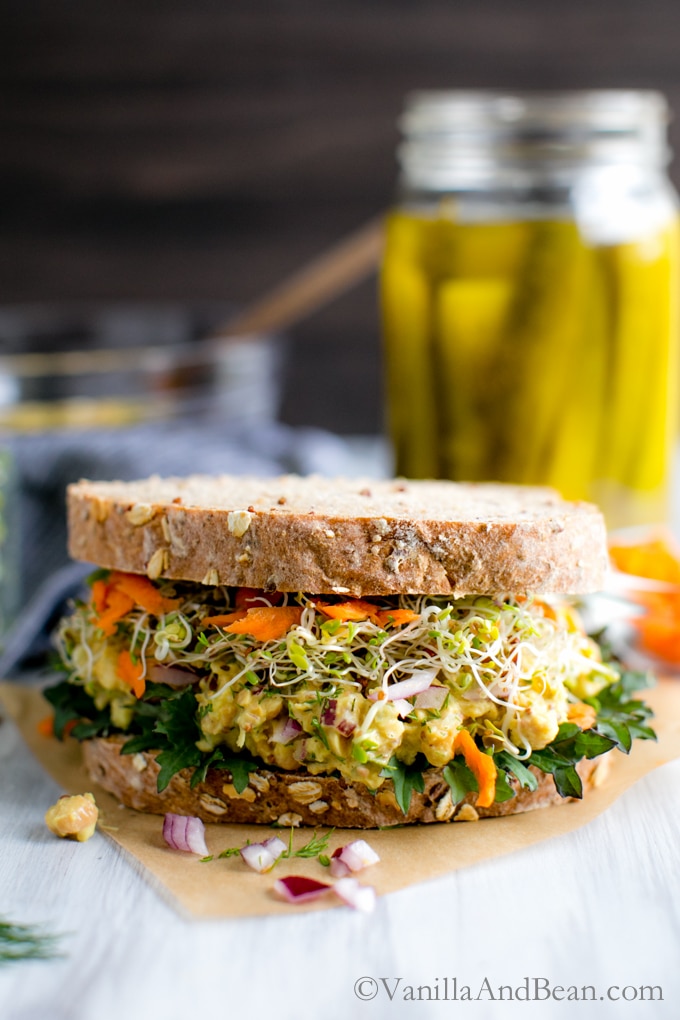 Sprialized Cucumber Salad with Chia Seed Strawberry Vinaigrette by Food Faith Fitness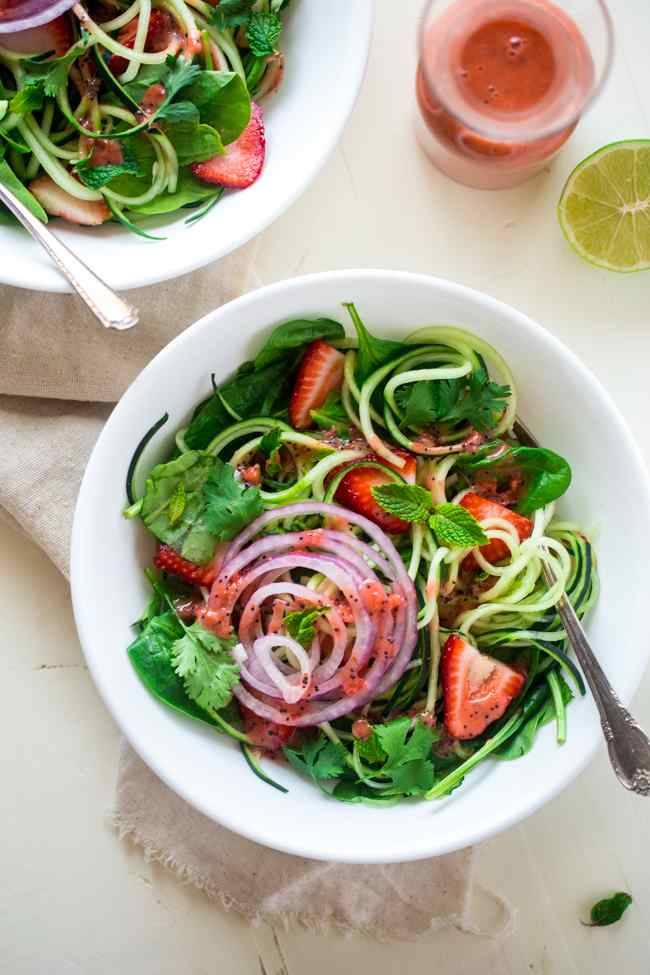 Guacamole Tostadas by Fake Ginger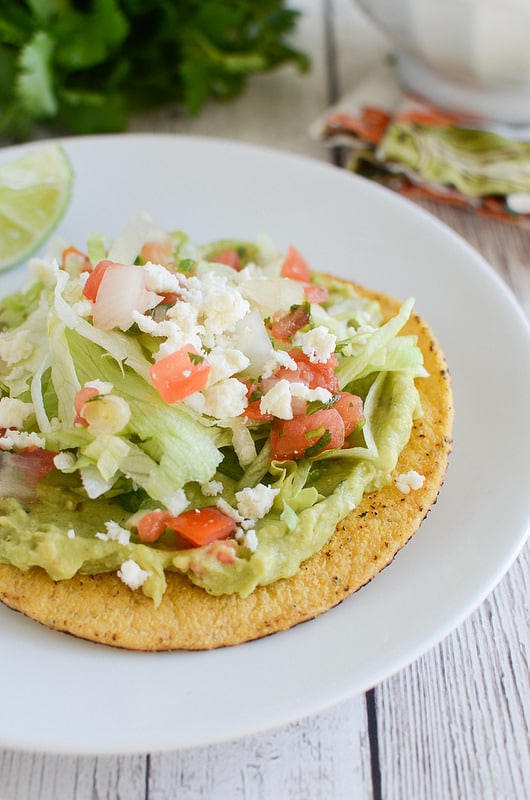 Raw Vegan Collard Wraps by Avocado Pesto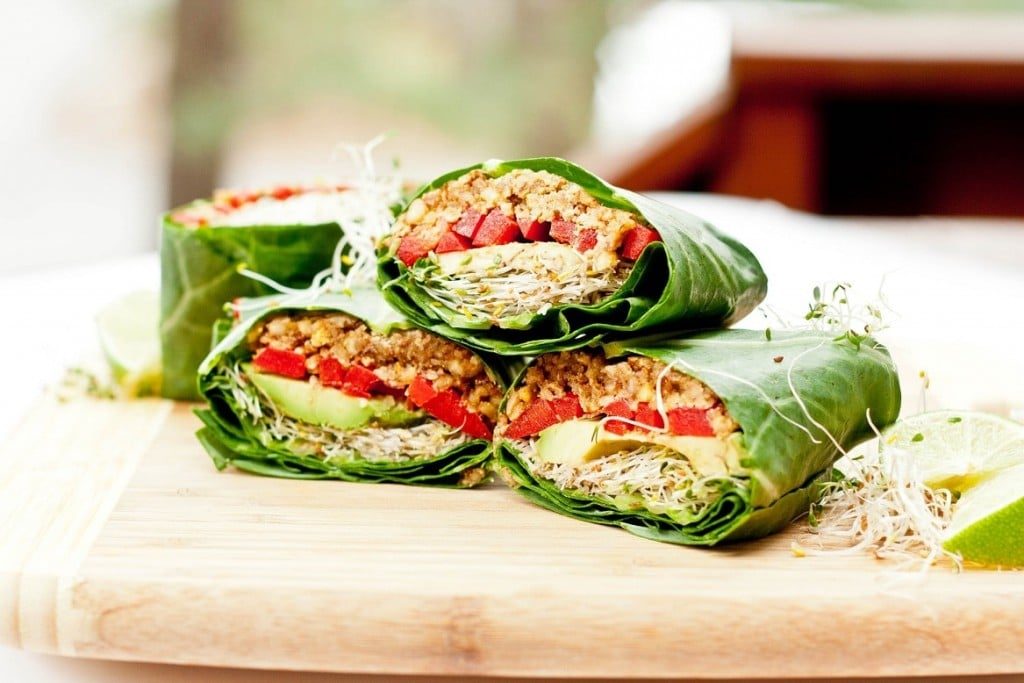 Greek Chickpea Salad Sandwiches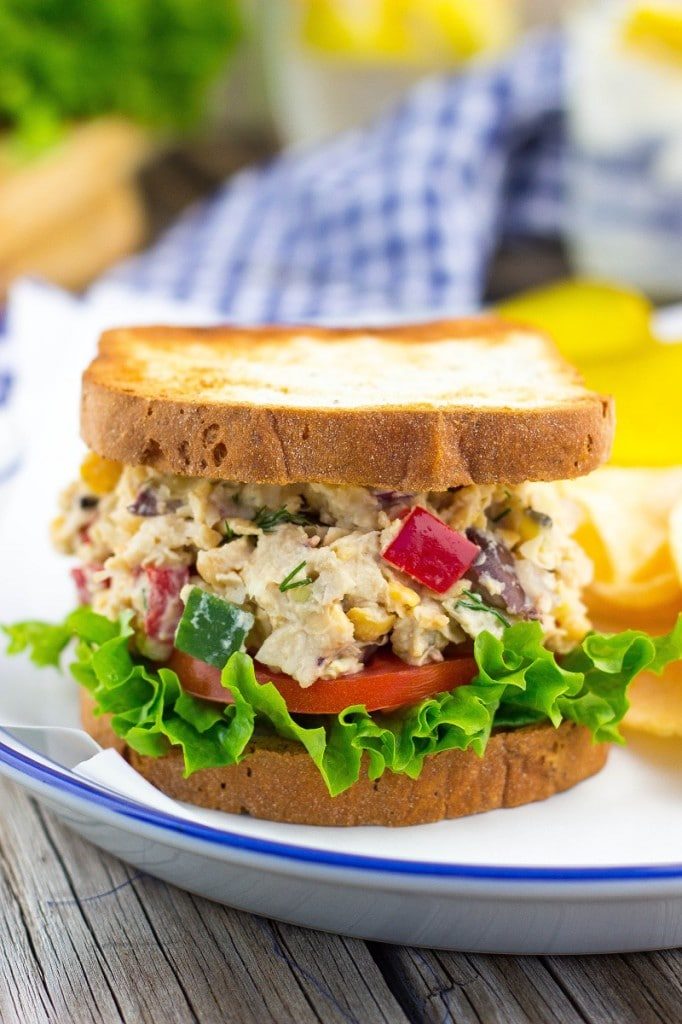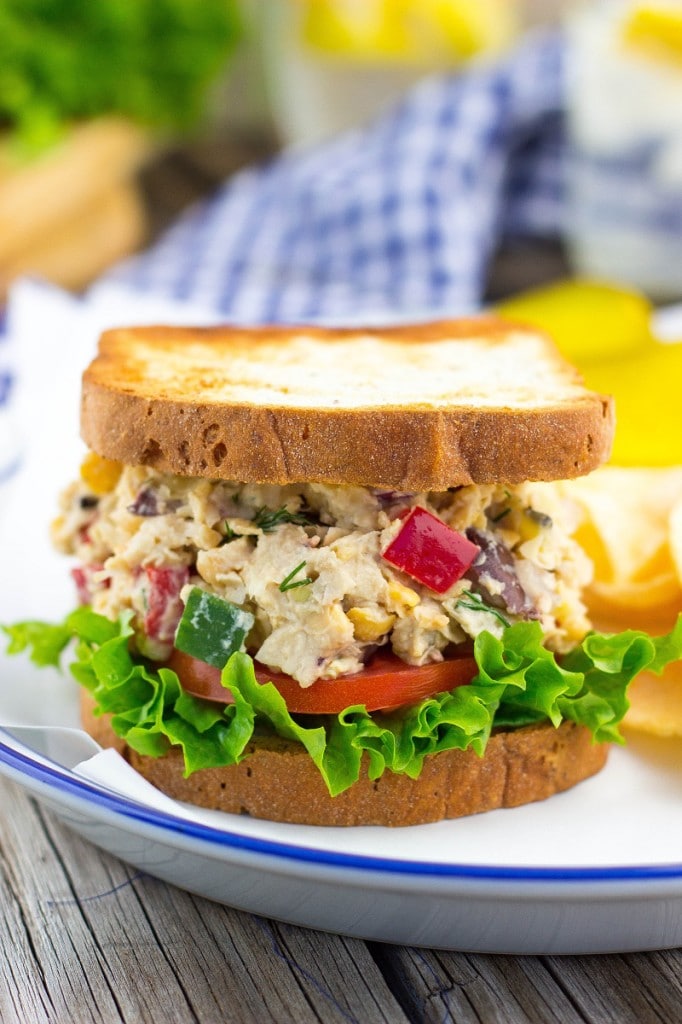 Watermelon Gazpacho by Fried Dandelions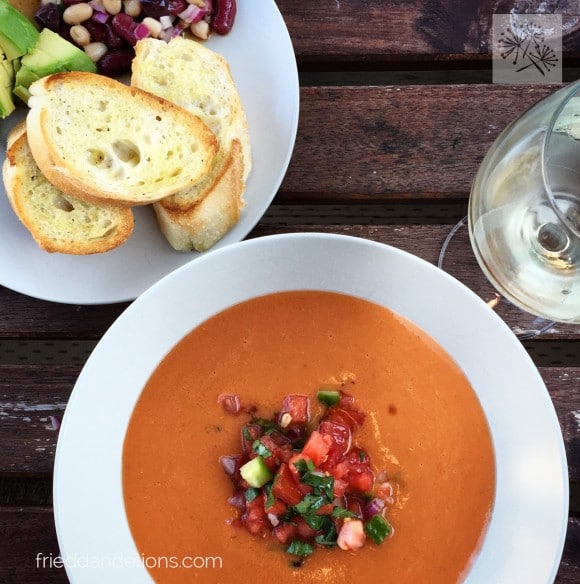 Chickpea Pesto Sandwiches by Running To The Kitchen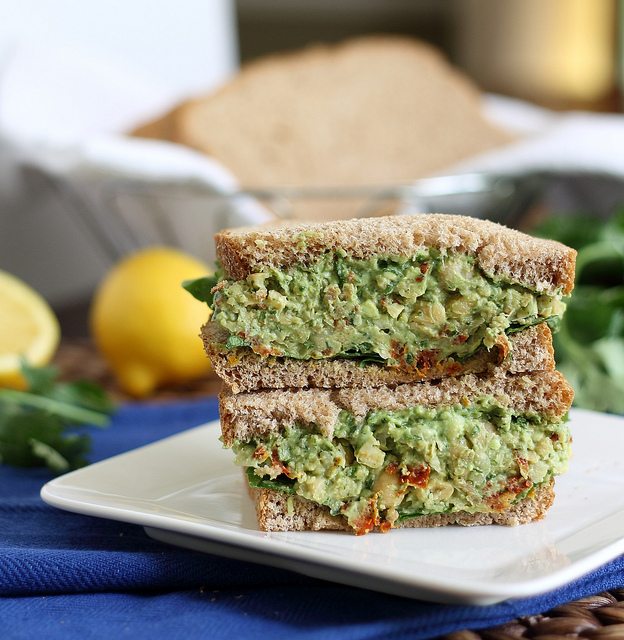 Bean and Lentil Salad by The Stingy Vegan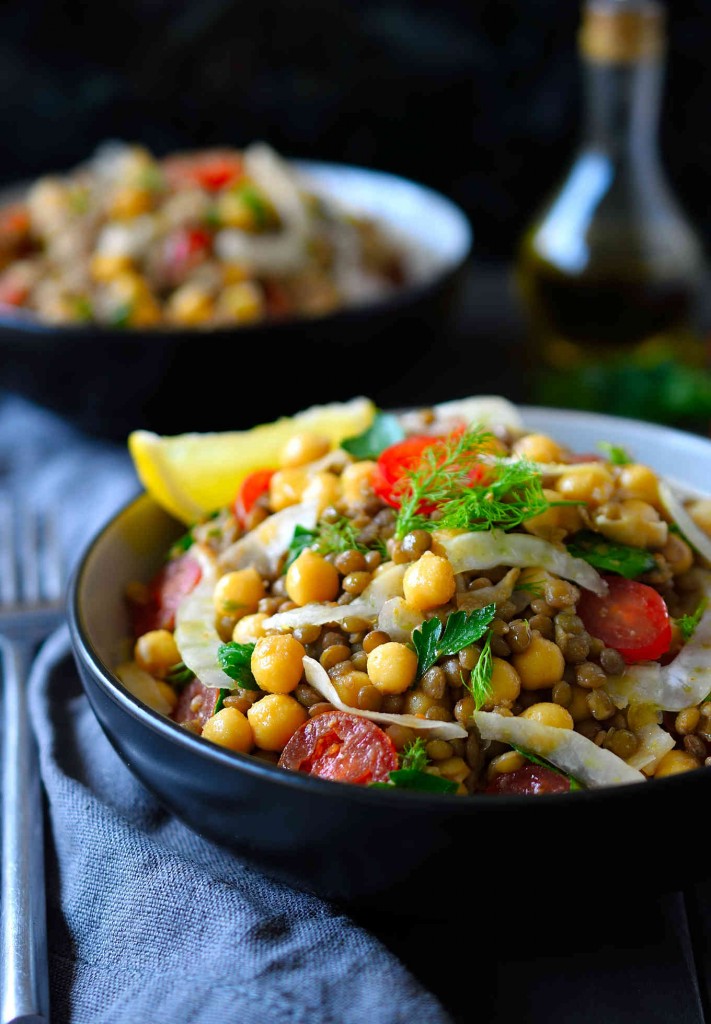 Cucumber Avocado Sandwich with Herbed Goat Cheese by Joyful Healthy Eats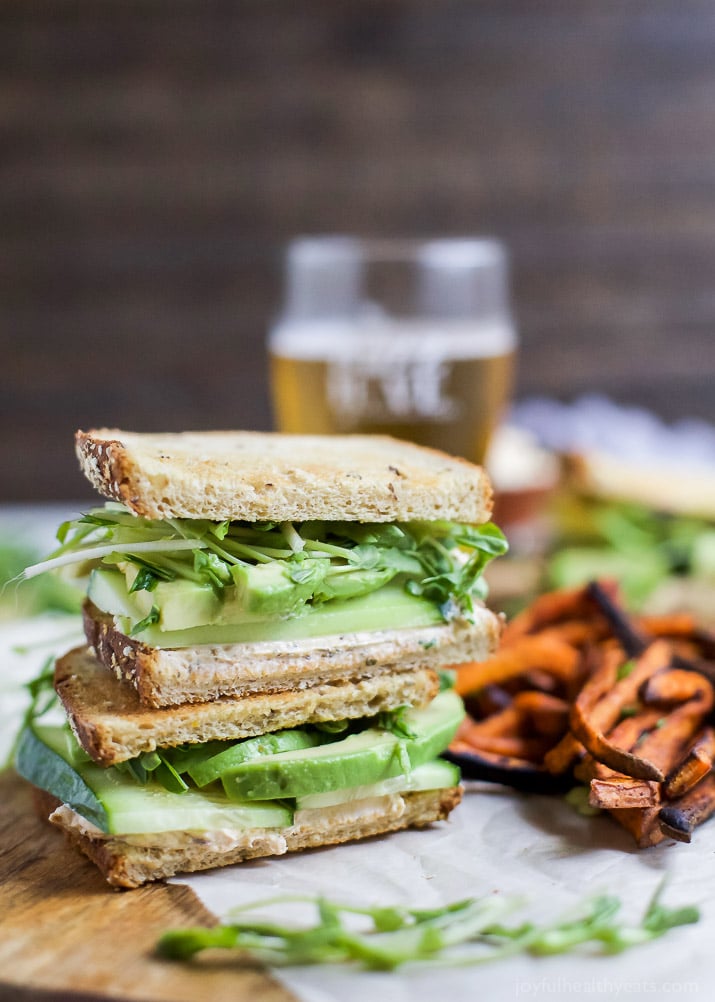 Chopped Kale Salad with Smashed Avocado Chickpeas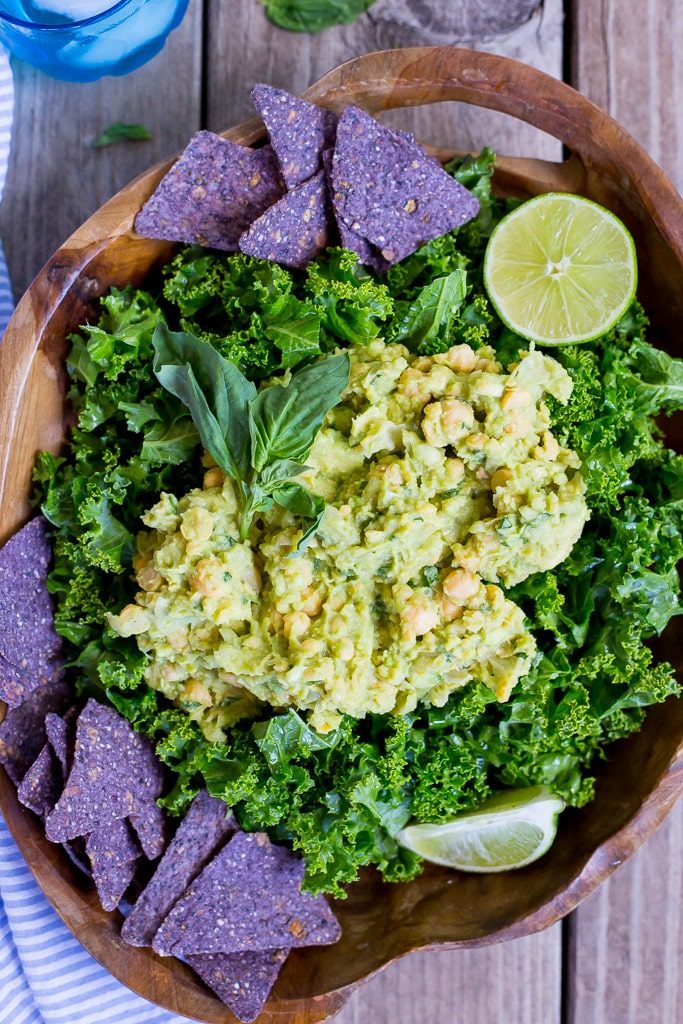 Fresh Tomato and Buratta Salad by The Creative Bite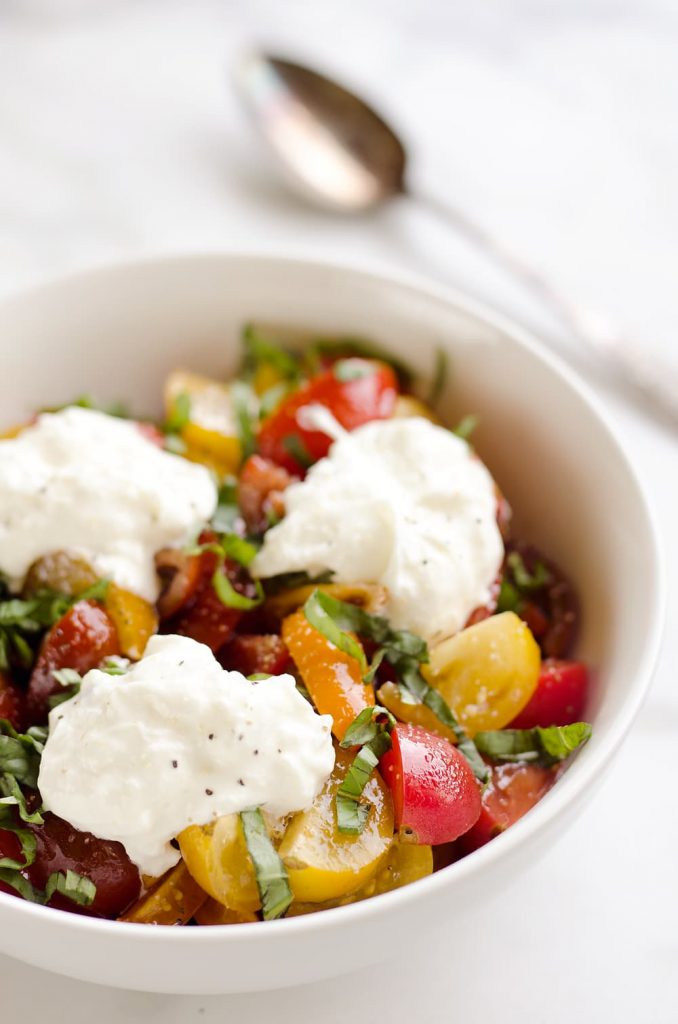 Vegan Tuna Salad Sandwiches by The Roasted Root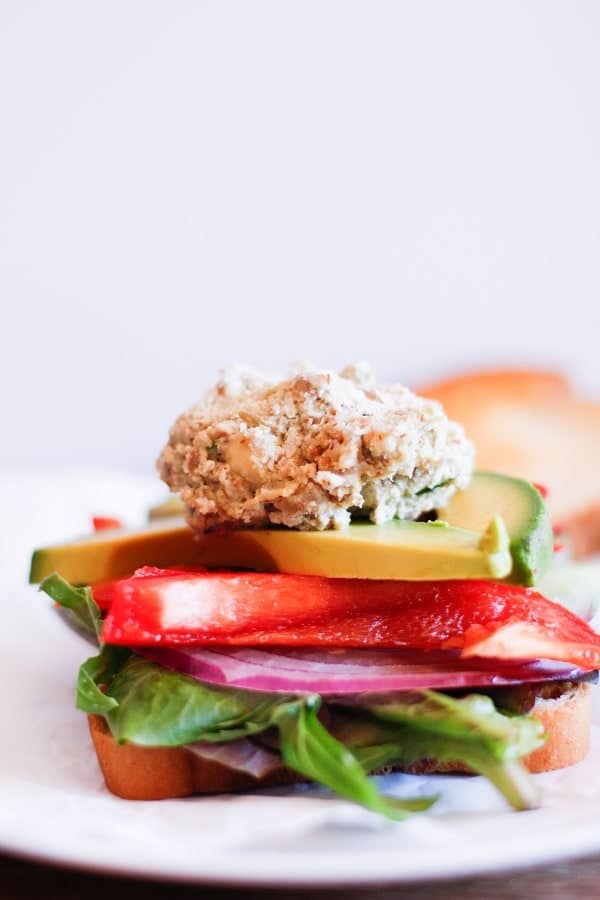 Miso Zucchini Noodles by A Virtual Vegan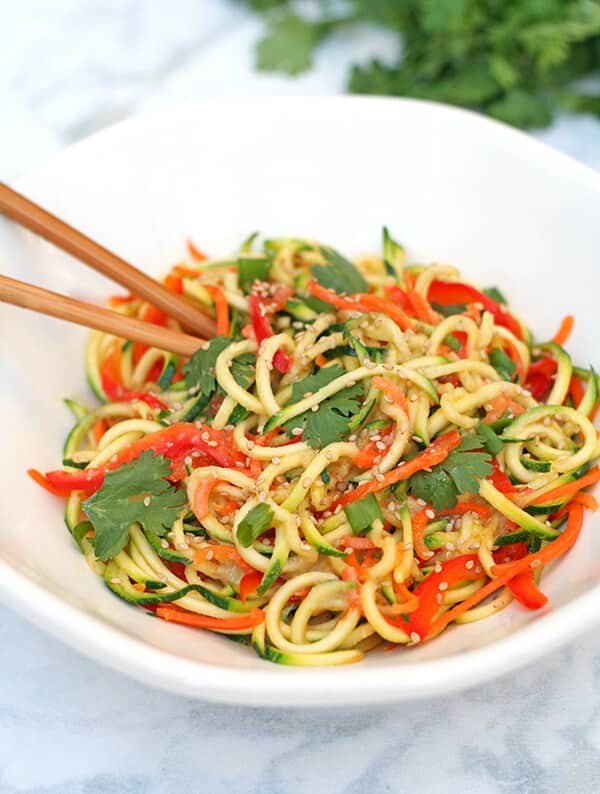 Black Bean Southwest Salad by I Heart Eating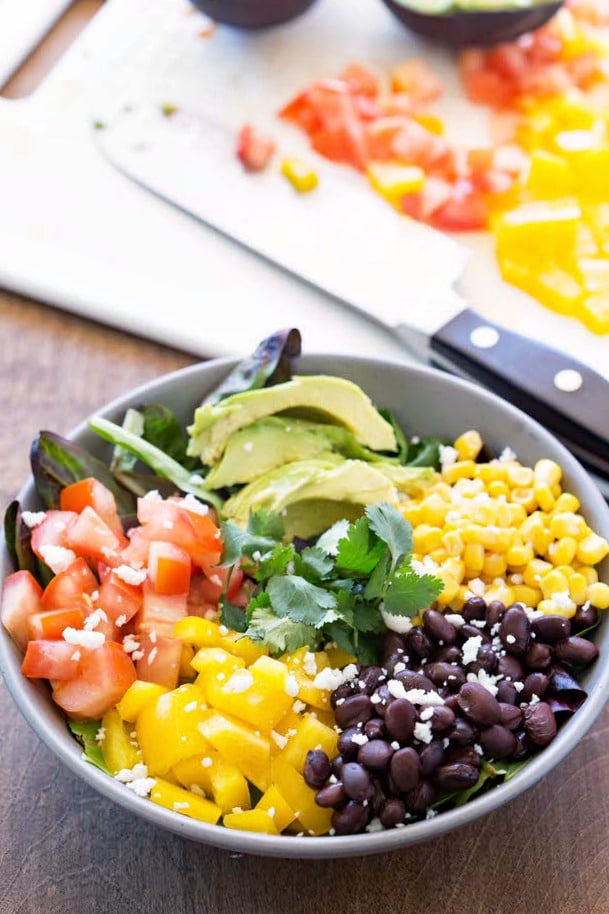 Tomato Basil Chickpea Salad Sandwiches by Peas and Crayons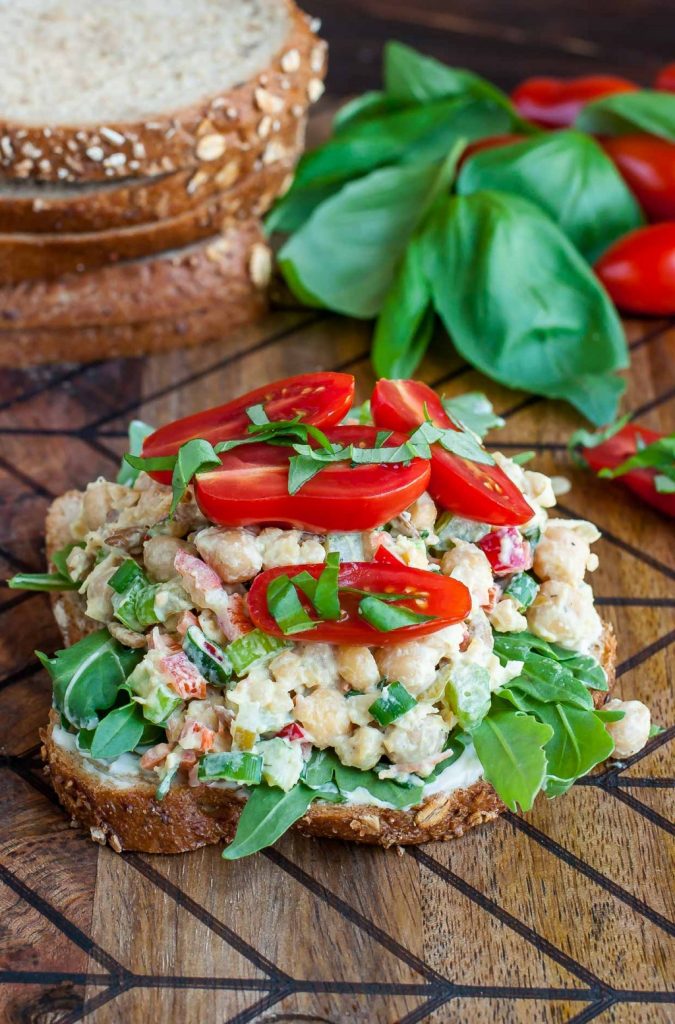 Spiralized Thai Salad by Strength and Sunshine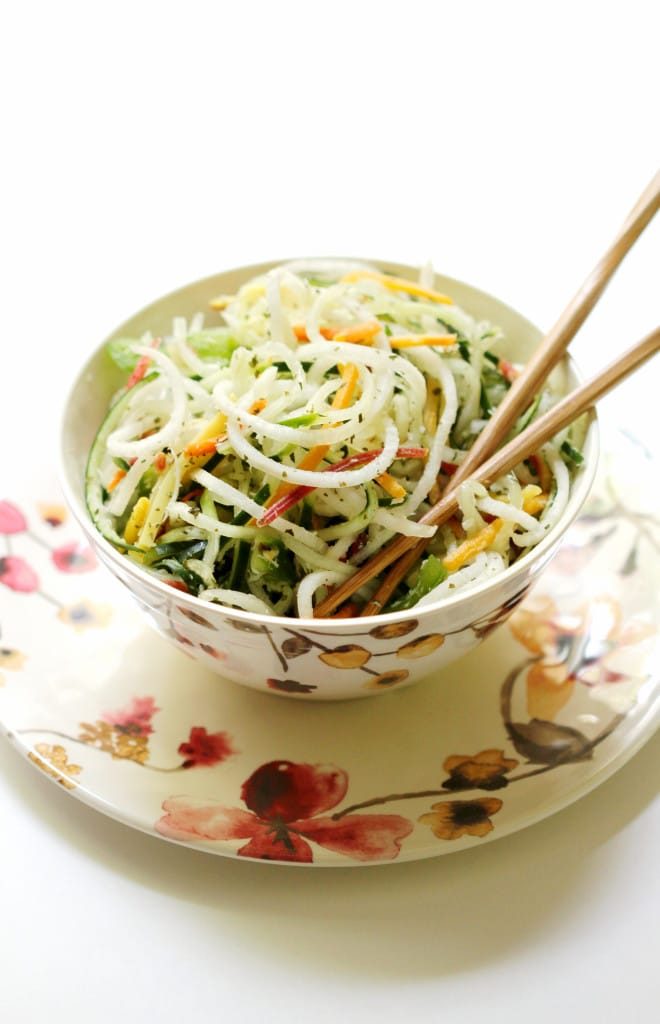 Granola Crunch Apple Peanut Butter Sandwich Wraps by Two Healthy Kitchens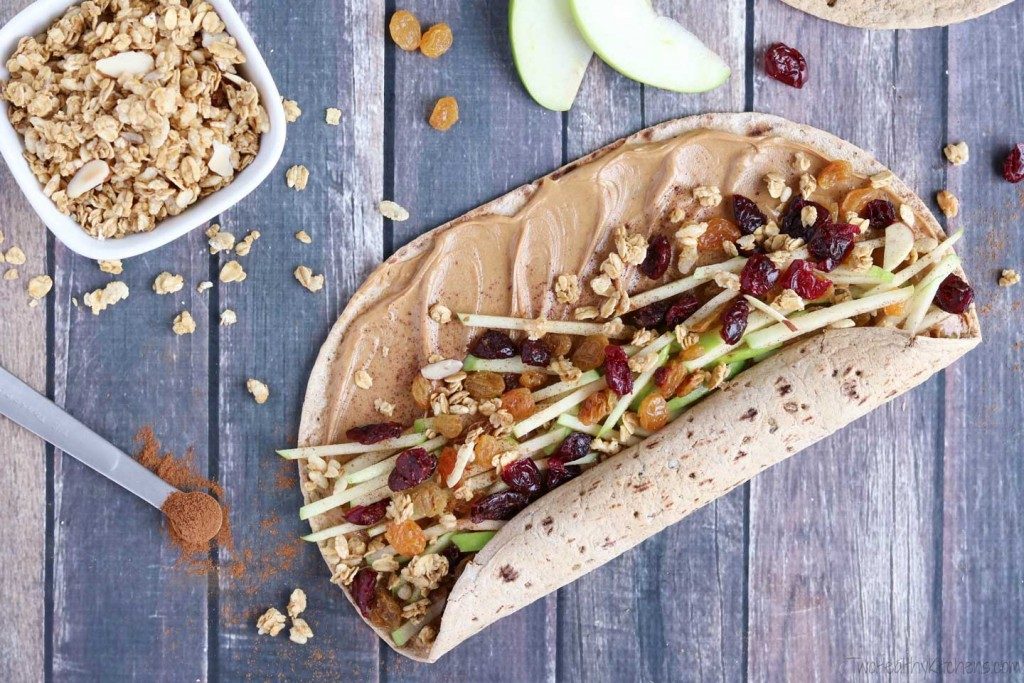 Lentil Sun-Dried Tomato Salad by Veggies Saves The Day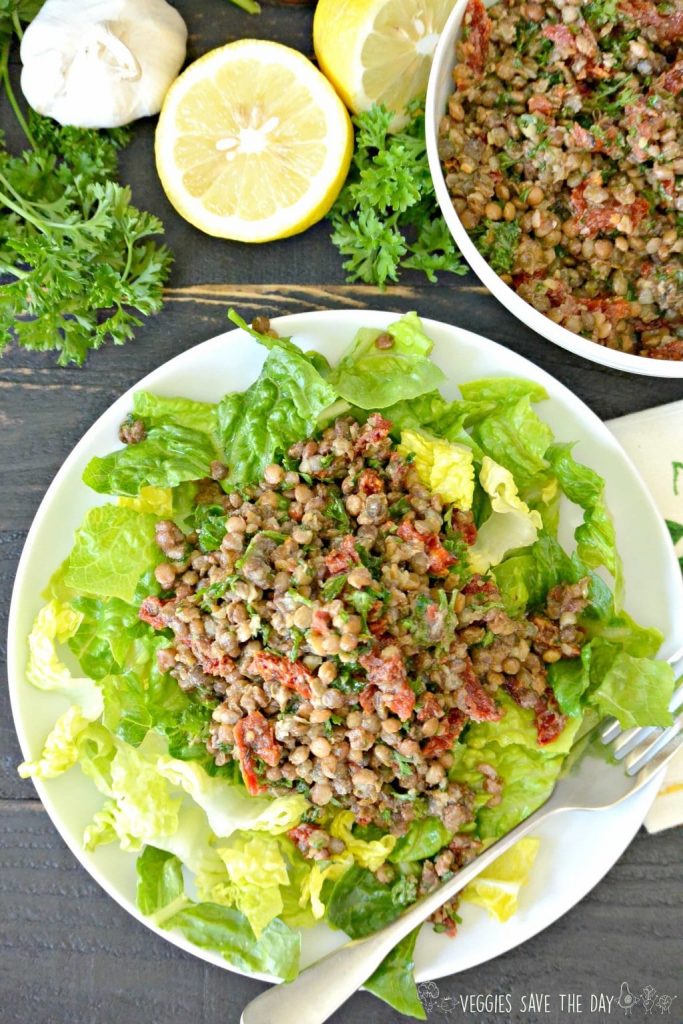 Easy Chickpea and White Bean Salad Sandwiches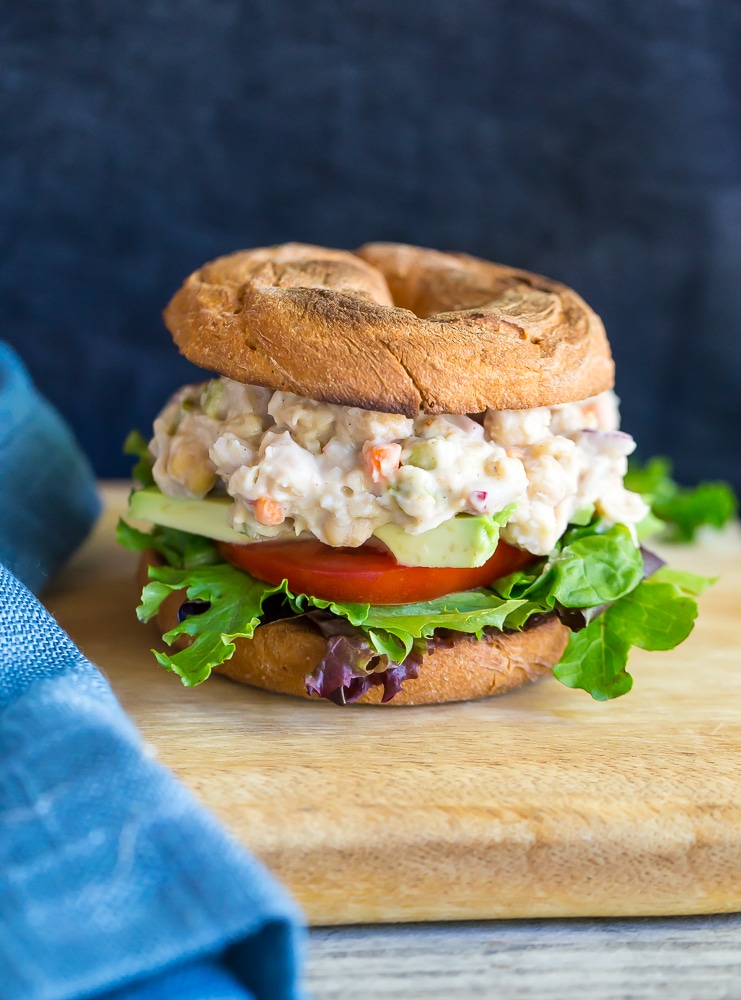 Cranberry Blueberry Spring Salad with Blueberry Dressing by Peas and Crayons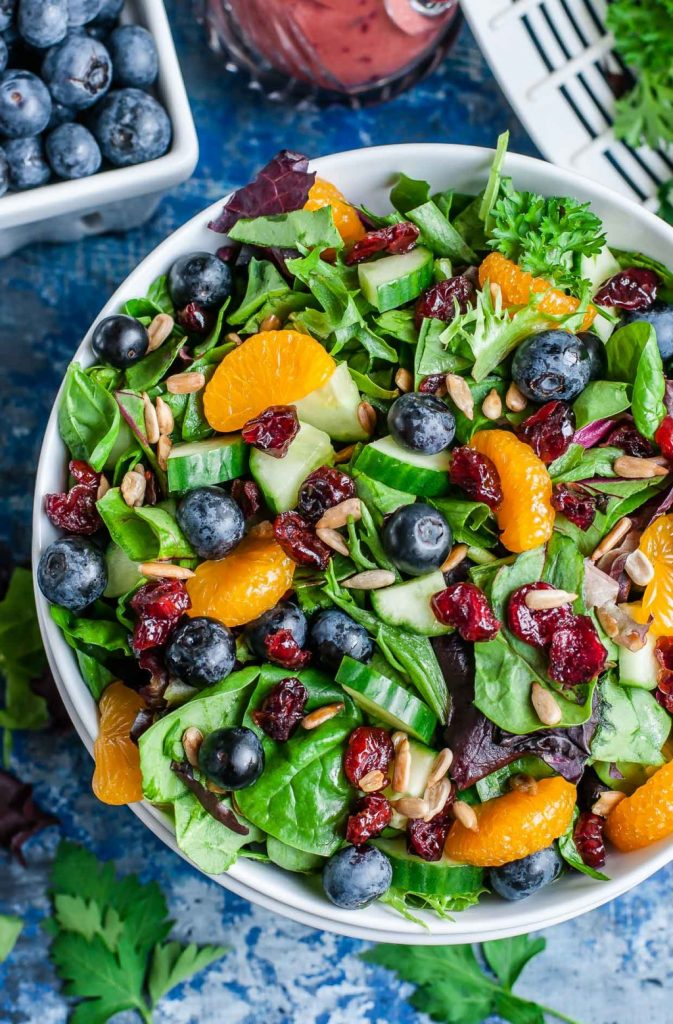 Avocado Pesto Zucchini Noodles by Yup It's Vegan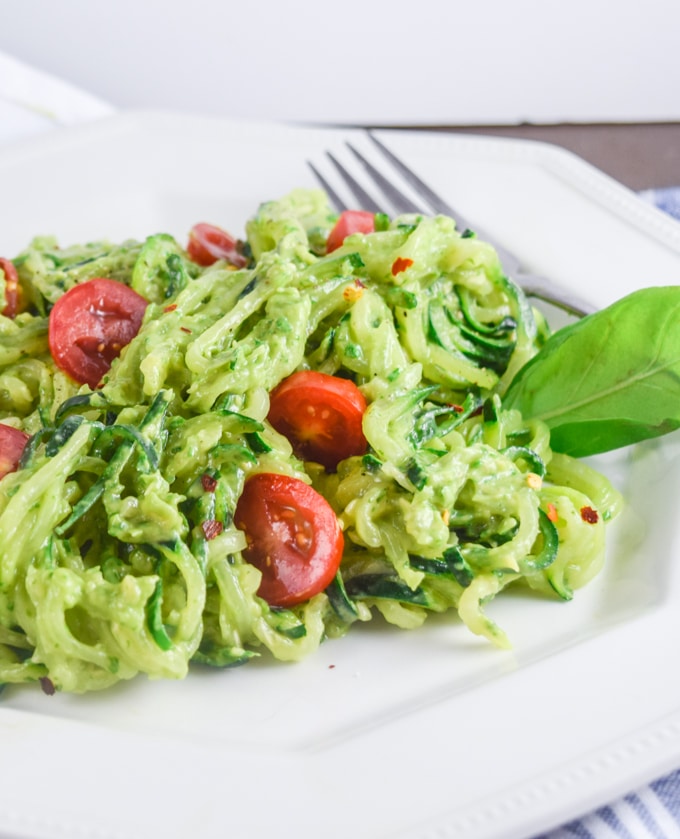 Mexican Avocado Spread Sandwiches by Food Faith Fitness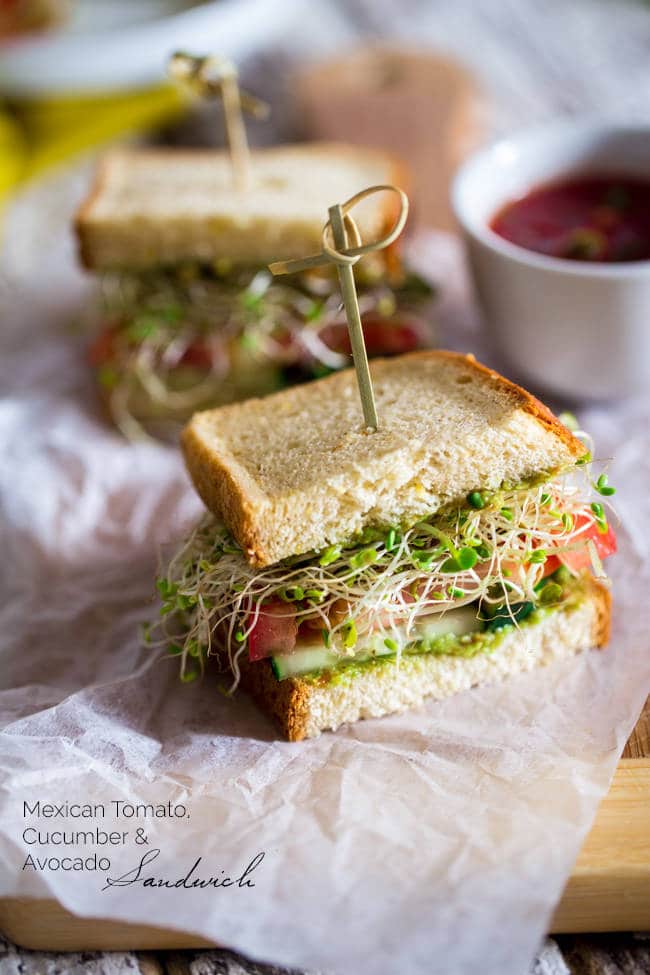 Caprese Salad Pockets by Cooking On The Front Burner