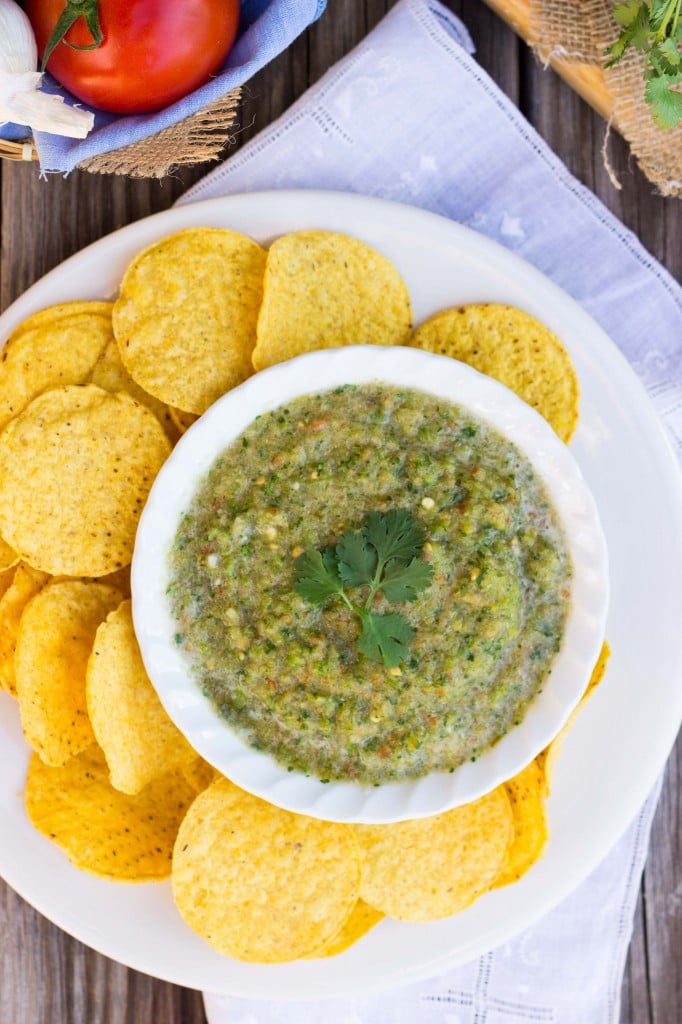 I'm really excited about this post, today, for a few different reasons, but most of all because it is Father's Day and I have dedicated this post to my dad (Happy Father's Day Dad!!!). I know the naming of this recipe might sound a little presumptuous, but it really is the best salsa ever, and would I lie to you?!
Up until a few years ago, my father owned a Mexican style restaurant called the Oasis, which he dubbed as being "Ark-Mex" (Arkansas Mexican). That might have a little something to do with my obsession with Mexican food! My dad opened the Oasis soon after I was born and I pretty much grew up on all of the delicious food that he made. And, on top of all the delicious food was always a huge pile of this amazing salsa. It's a green salsa that gets its color from green peppers and cilantro.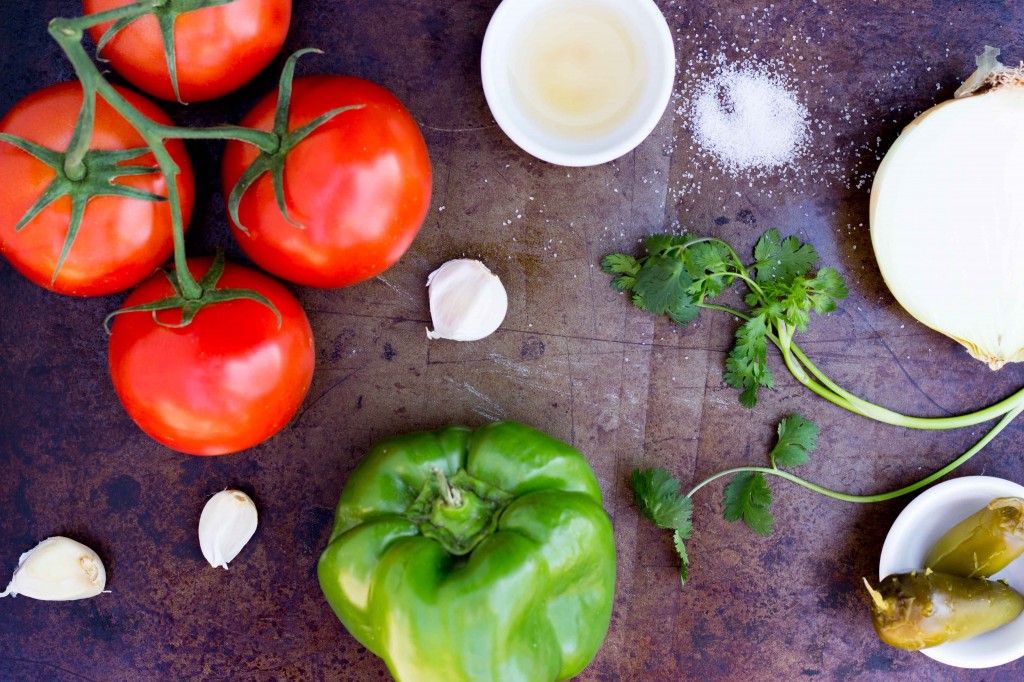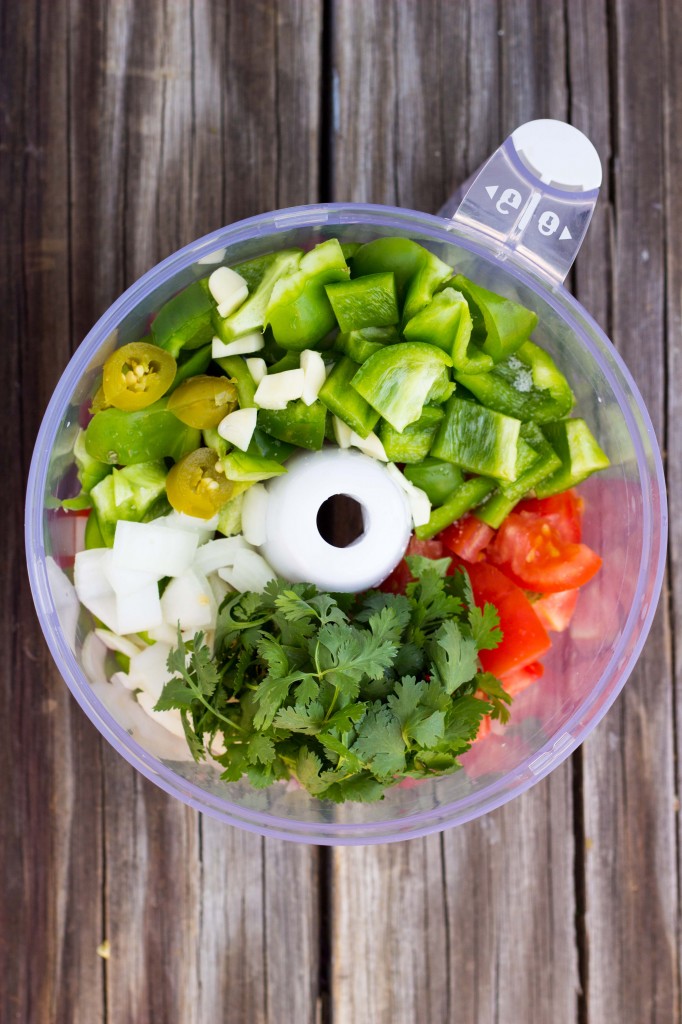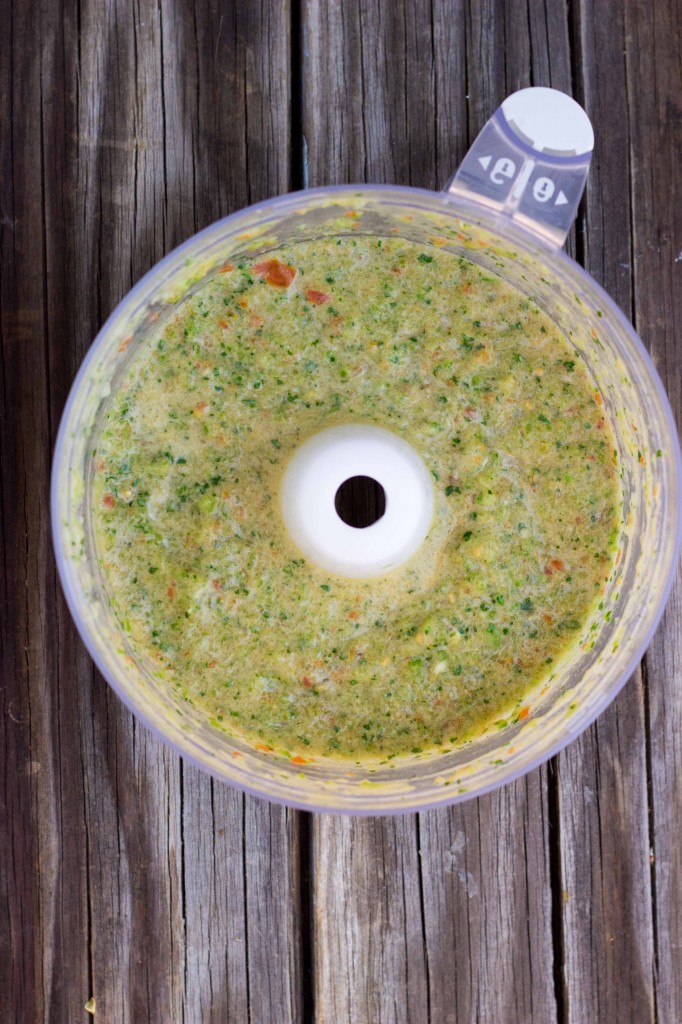 This salsa is so good that my mom used to ask us to bring her extra and she would drink it right from the container! A few years ago, my dad was even approached to can his salsa and sell it, but since it is made fresh everyday, unfortunately that wasn't a possibility. Since I can't buy it at the store and I live thousands of miles away from home, I just had to try my hand at making it. When I asked my dad for the recipe, in true chef fashion, he said things like; a handful of tomatoes, two handfuls of green peppers, small handful of onion. So, I got to work and came up with a recipe and, I don't mean to brag, but it tastes spot on and with just one bite of this salsa I was completely transported back to the Oasis, and it was glorious!
My dad's restaurant not only served amazing food, but also had a really awesome atmosphere. It was pretty small and not too many places to sit, but people would happily wait for an hour to get a seat, it was that good! The walls were covered with tons of amazing artwork, some from local artists. It was definitely a favorite hangout for the locals!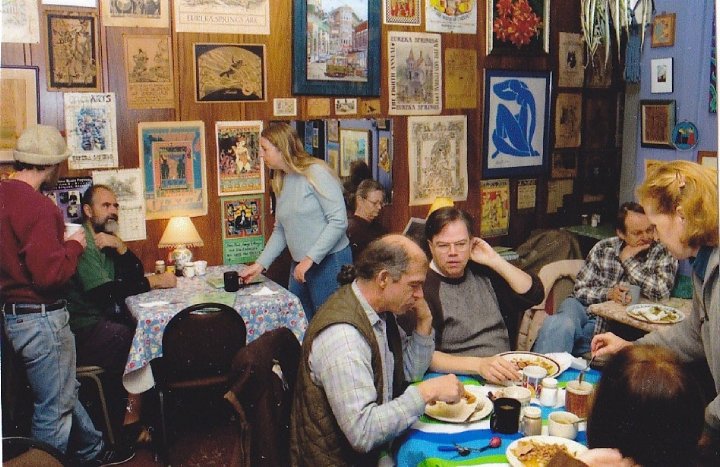 That is my dad in the maroon sweatshirt and jeans on the very left side of this photo! (photo by Richard Quick)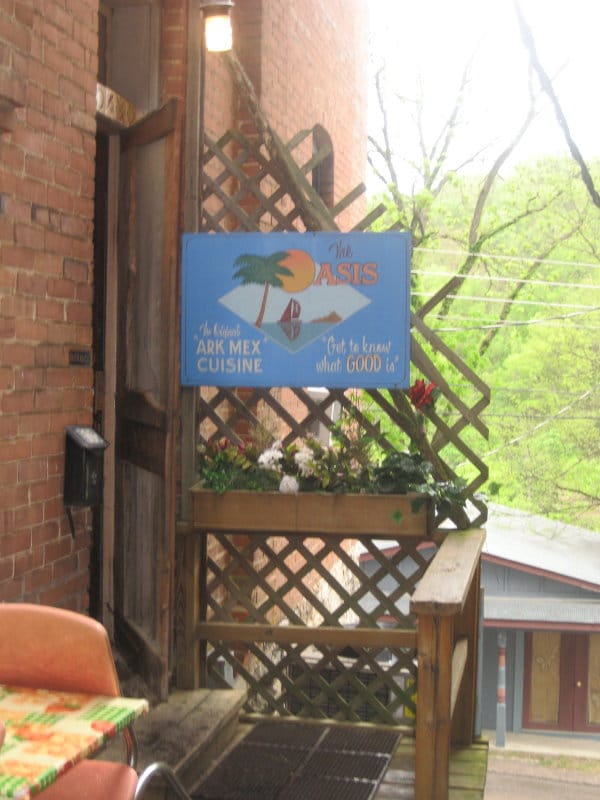 The Original "Ark Mex" Cuisine!
You can't really see it anymore, but on the light switch, all the way to the left in the middle of the photo, is the remnants (the yellow thing) of a light switch cover sticker that I gave my dad when I was in kindergarten!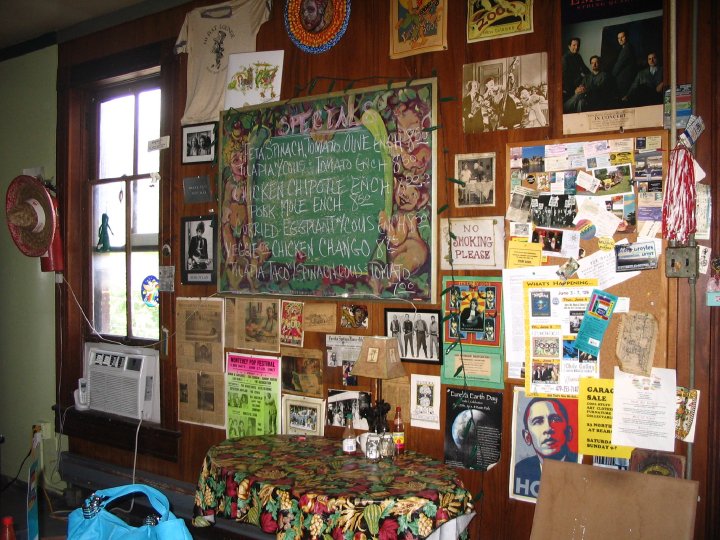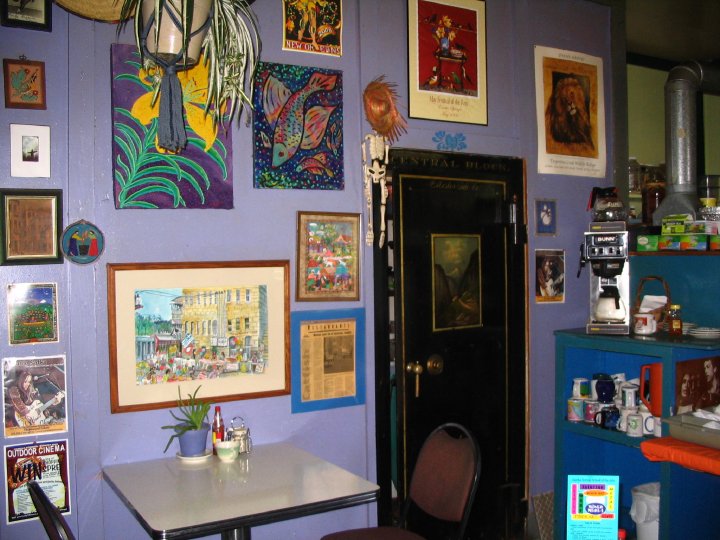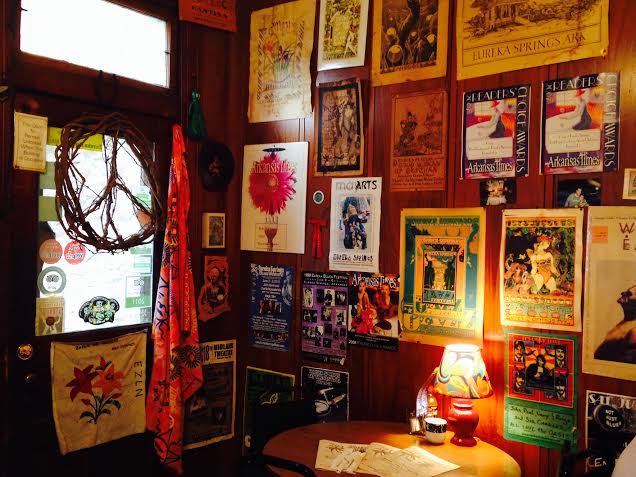 Eric's first visit to the Oasis! I'm so happy I got to take him there!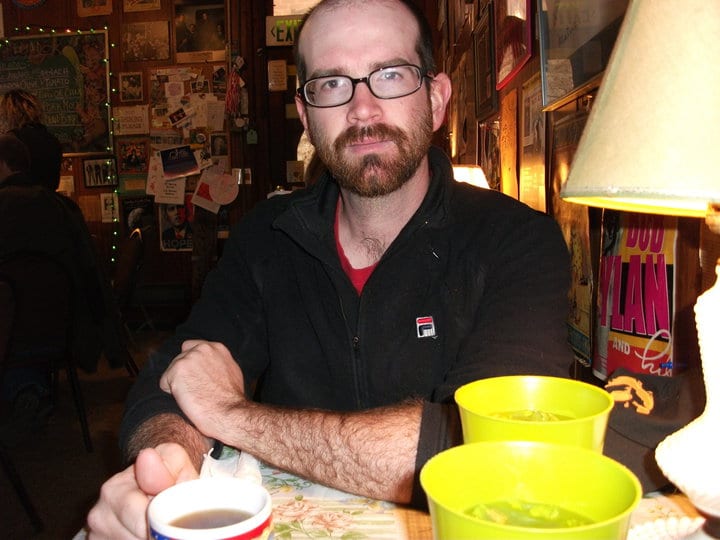 I also want to thank my dad for passing down his love of cooking to me. I really don't know if I would have become the cook that I am today if it weren't for his influence. I remember being a little girl and standing on a tall chair, staring over the restaurant kitchen counter and just watching him cook for hours. I definitely caught the kitchen bug from my early days hanging out in his restaurant, and thankfully it has never left. Thanks dad!! Below are my two all time favorite Oasis dishes, the super nachos (top) and the potato egg and cheese tacos, covered in this delicious salsa (bottom).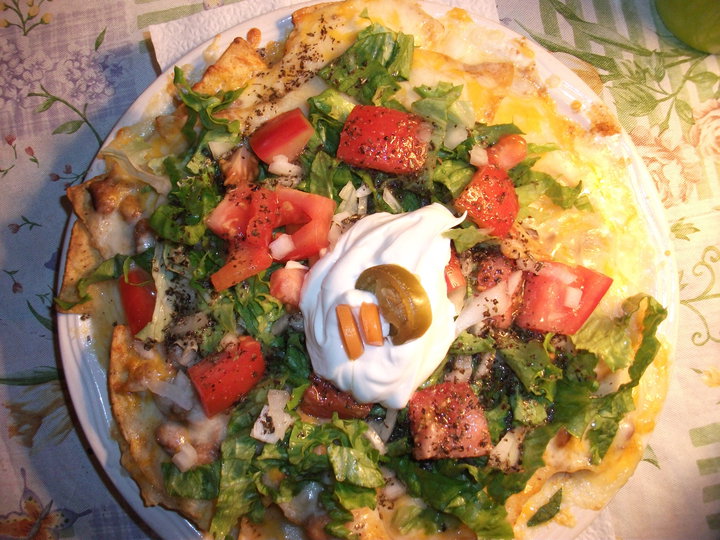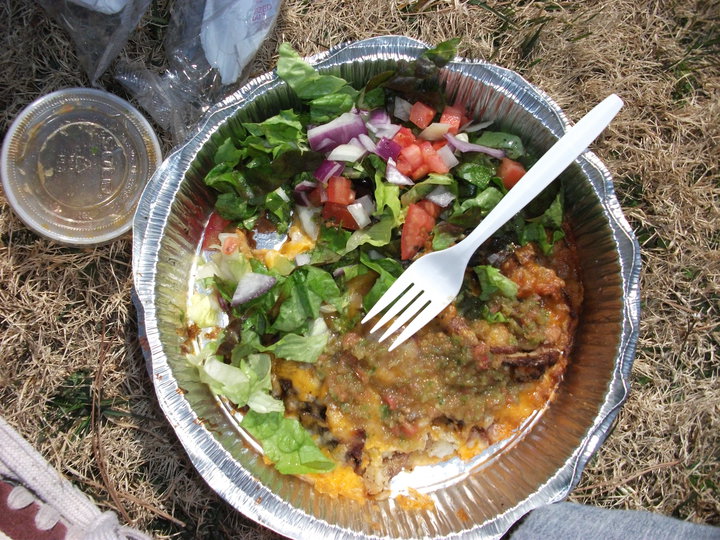 Print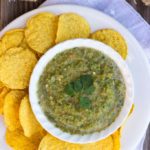 The Best Salsa Ever
---
Author:

Total Time:

10 minutes
2

large tomatoes, roughly chopped

2

large green peppers, roughly chopped

1

medium sized white onion, roughly chopped

1

large handful fresh cilantro leaves

2

–

3

cloves garlic, roughly chopped

2

–

3

teaspoons apple cider vinegar
Juice of

1/3

lime
pickled jalapenos, to taste, I used about 1/4 cup (these are my absolute favorite kind!)
A few splashes of juice from the pickled jalapeño jar
Salt, to taste
---
Instructions
Place all ingredients into a food processor, or blender, and blend until mixture has reached desired consistency.
Notes
Makes about 3 cups of salsa.
Make sure you taste the pickled jalapeños first, some brands are much spicier than others!  I brand I use is very mild so I like to use a lot of them.
Prep Time:

10 mins

Category:

Salsa, Gluten Free, Vegan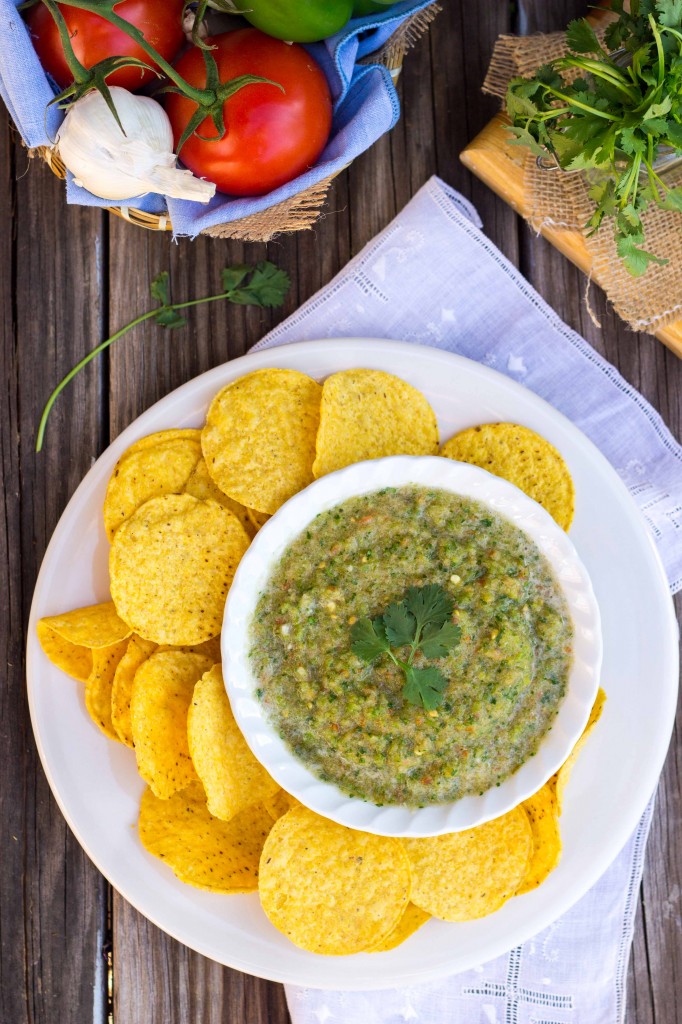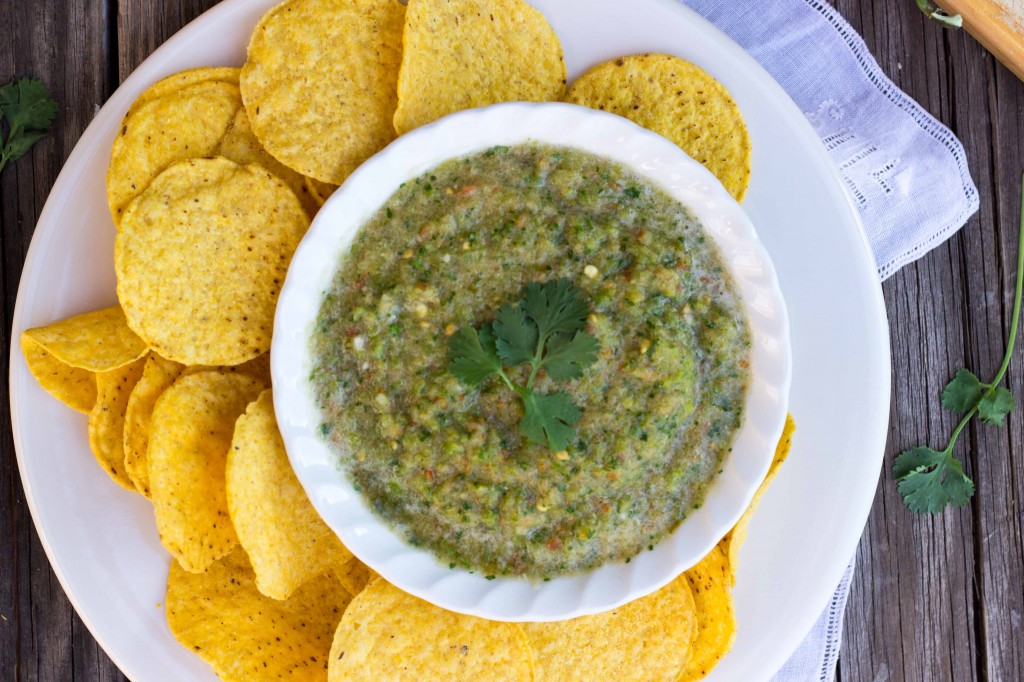 Instead of ending with the usual picture of Cheeto, I thought it would be appropriate to share this photo of my dad with his cat, Mr. Feebers (a love of orange tabbies must run in the family)! Happy Father's Day Dad, I love you!