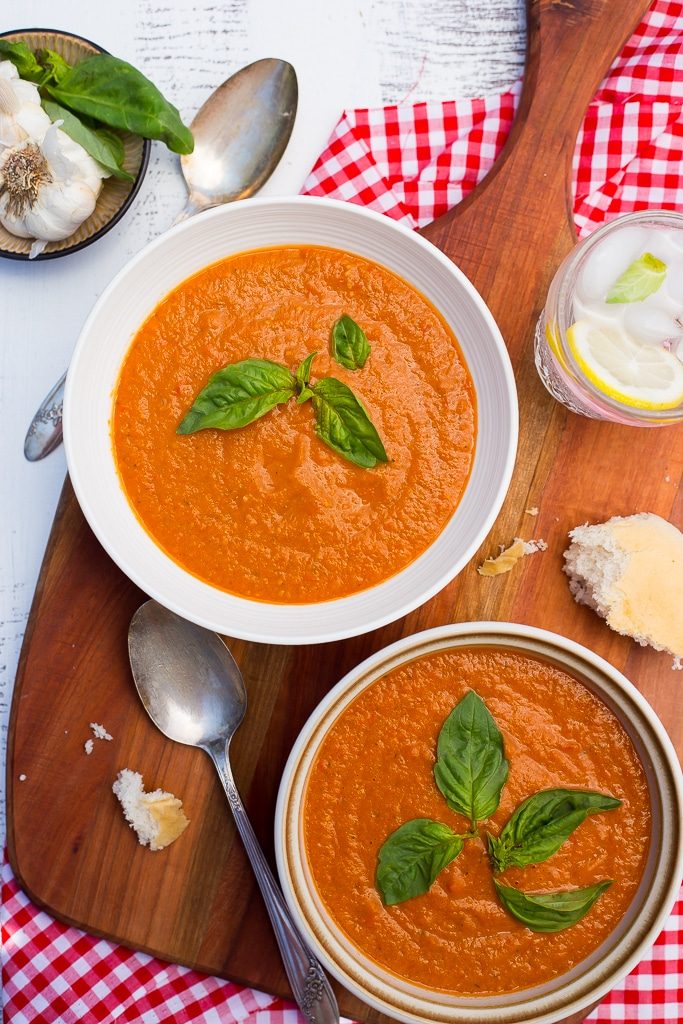 A big bowl of piping hot soup probably isn't the first thing that pops in your head when you think of Summer, so instead we are eating a big bowl of chilled soup because we need to get our soup fix even though it is 100 degrees outside! This soup does require the turning on of the oven, but only for a few minutes and it is totally worth it!

This blender has become one of my favorite kitchen tools lately. It is so powerful that it liquefies pretty much everything I put into it and I think that is pretty cool! I use it to make my favorite ice cream sandwiches and it whips up this vegan ranch dressing in seconds!
All that is required for this soup is for you to roast the cherry tomatoes, saute up some onions and garlic, and then throw it all in the magical blender and you have silky cherry tomato soup in about 1 minute! It is perfect for a light lunch or dinner on a hot summer day 🙂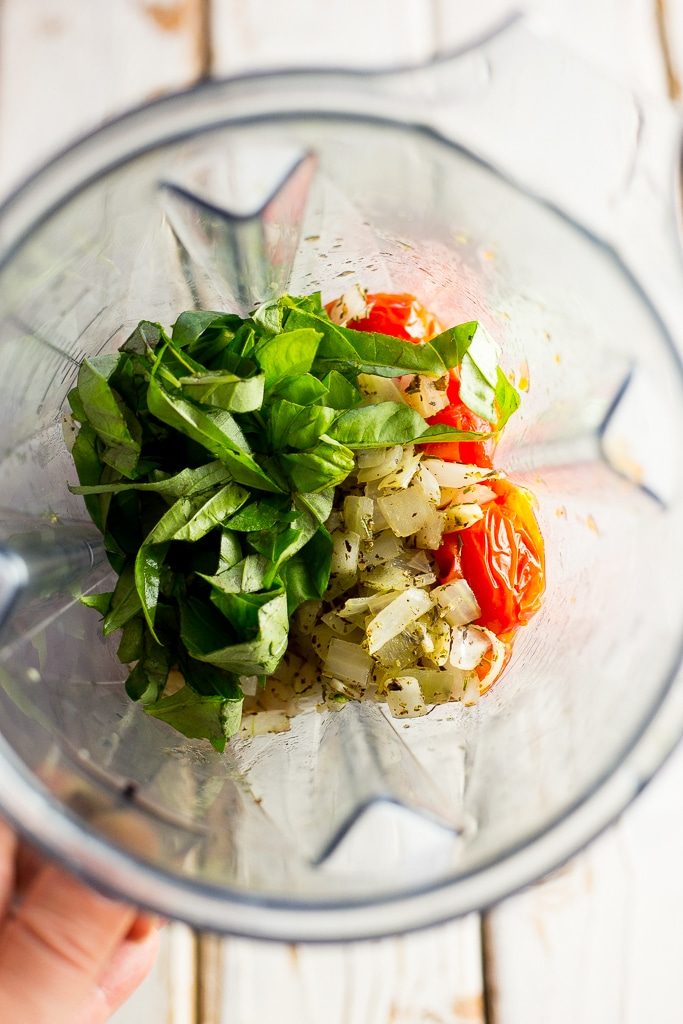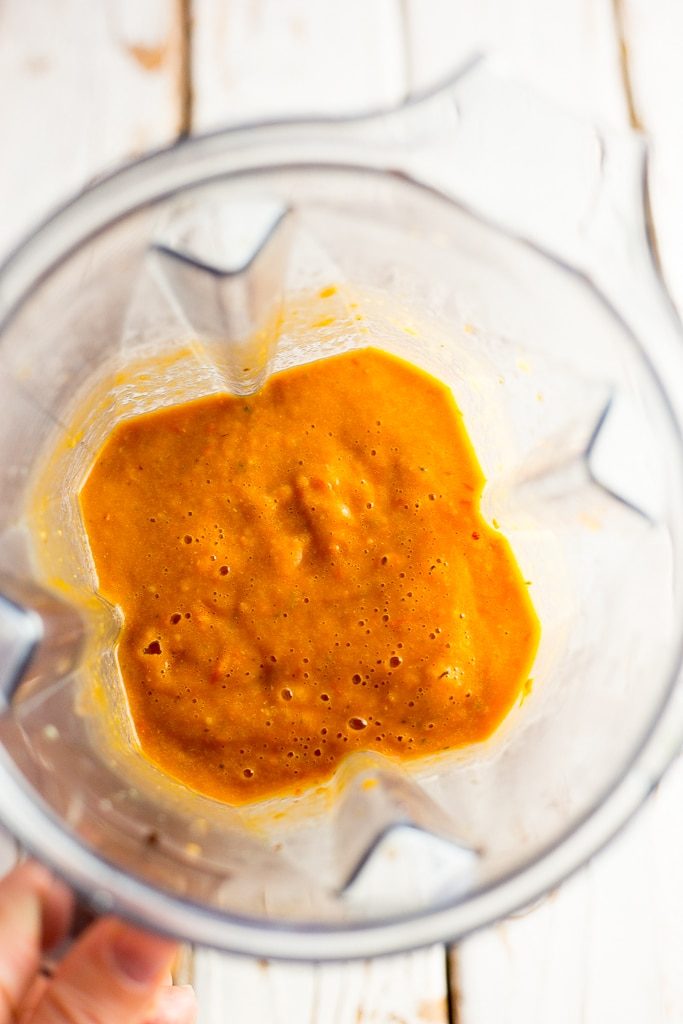 Is anyone out there doing anything fun this summer? I feel like I should be out camping and hiking and enjoying things like I did when I was a kid, but instead I've been holed up inside watching lots of Netflix and taking afternoon naps. And, I'm a little bit embarrassed to admit that I've been enjoying every second of it!
I would love to hear about what you all have been up to this summer!
Print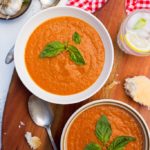 Chilled Cherry Tomato Soup
---
5 cups

cherry tomatoes

1/2

chopped yellow onion

4

cloves garlic, minced

1 teaspoon

dried oregano

3 tablespoons

chopped fresh basil
Olive oil
Salt
Pepper
---
Instructions
Pre-heat the oven to 400 degrees Fahrenheit. Place the cherry tomatoes on a large oven sheet lined with parchment paper. Drizzle with 1 teaspoon olive oil and season with 1/4 teaspoon salt and 1/8 teaspoon black pepper. Roast cherry tomatoes until they are starting to burst open, about 15 minutes.
While tomatoes are roasting, heat a pan over medium heat and add 1 teaspoon olive oil. Then add the chopped onion, dried oregano and a pinch of salt and pepper. Cook onions until translucent, about 5 minutes. When onions have about 1 minute left of cooking add the minced garlic and stir.
Let the tomatoes and onions cool for a few minutes. Then add them to a blender along with the fresh basil and blend for 1-2 minutes, until silky and smooth. Place soup in the refrigerator until chilled, about 1 hour and then serve
Category:

Soup, Gluten Free, Vegan