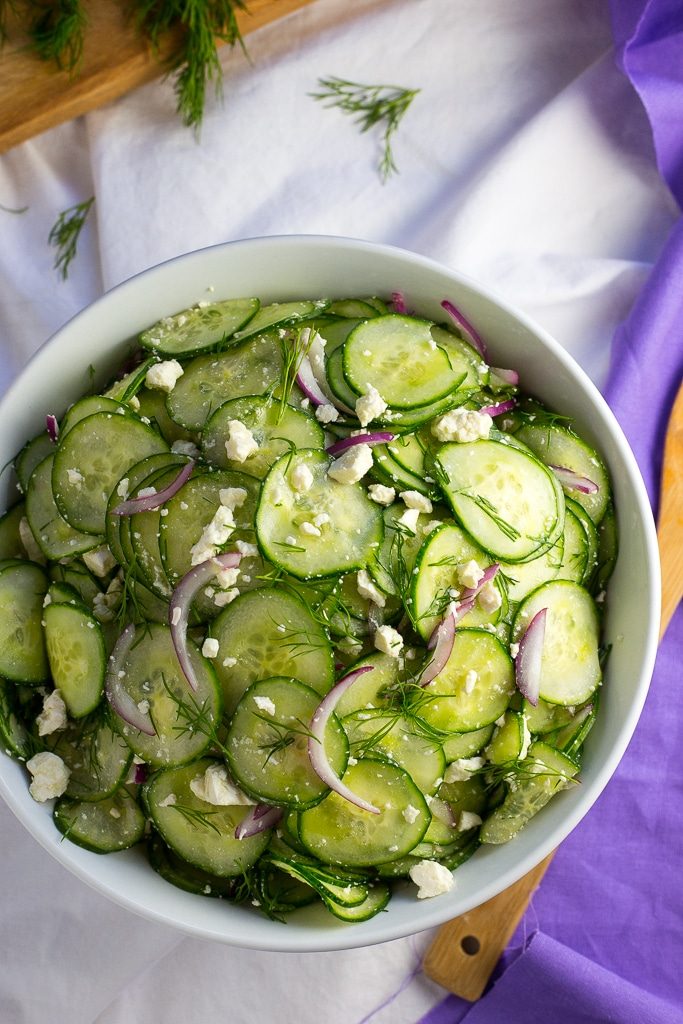 This is one of my favorite summer side dishes! I have been putting it on everything lately, especially these sloppy joes! It is crunchy, refreshing and will add a little excitement to your summer BBQs! A long time ago, I made these Grilled Cucumbers with Creamy Pickled Feta Dip and I fell in love with pickled feta.

I know that it sounds strange and it looks even stranger, but it is so good! First of all, who doesn't love pickles?! Pickles are one of those foods that I always make sure I have a jar or two of on hand in case I get a craving. I've said before that I can't stay away from crunchy salty snacks and pickles definitely fit that bill for me. And I tell myself they are healthier than chips because they are made from cucumbers, which may or may not be true depending on which chips and which pickles you are eating 🙂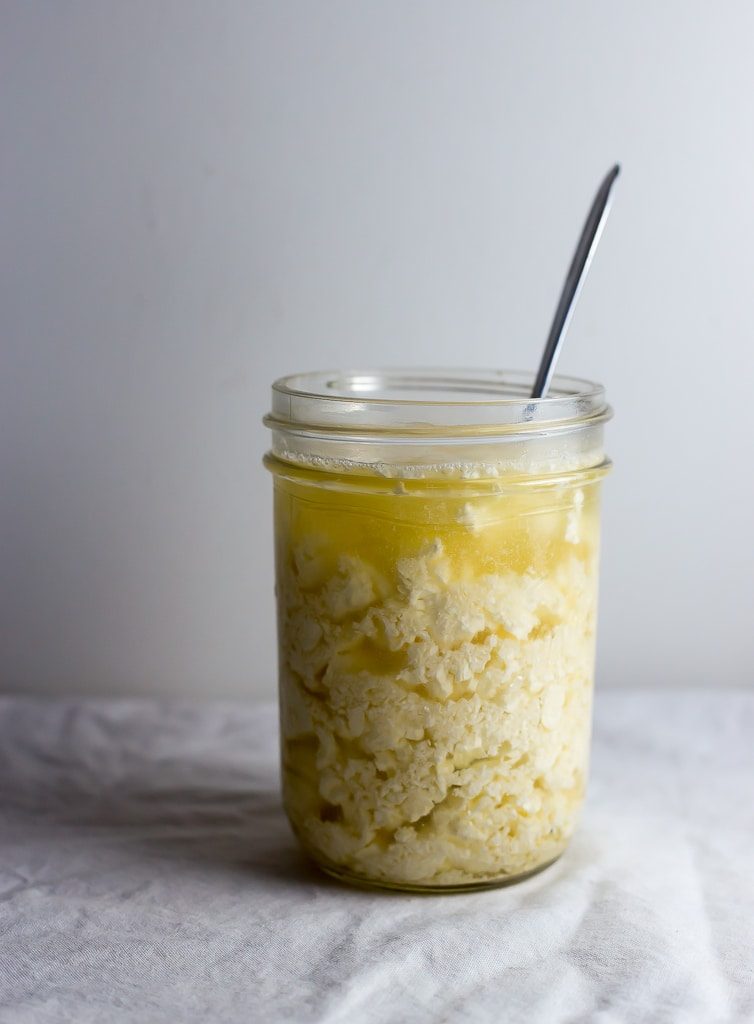 Pickled feta is creamy, salty and vinegar-y all at the same time. That is really the best way I can think to describe it. The feta soaks up all the pickly flavor and then when you combine it with thinly sliced cucumbers it gives the entire salad a really awesome taste! This salad is refreshing, crisp, and goes really well with all the summery meals you guys are hopefully eating these days.
I like to combine my pickled feta with cucumbers because it just seems to make sense to me. But I've also been wanting to try it on some veggie burgers but I seem to eat it so quickly that I haven't gotten a chance yet. I would love to hear if any of you have experimented with picked feta and what you have enjoyed it on! And if this is your first introduction to it, I hope you give it a shot and let me know what you think!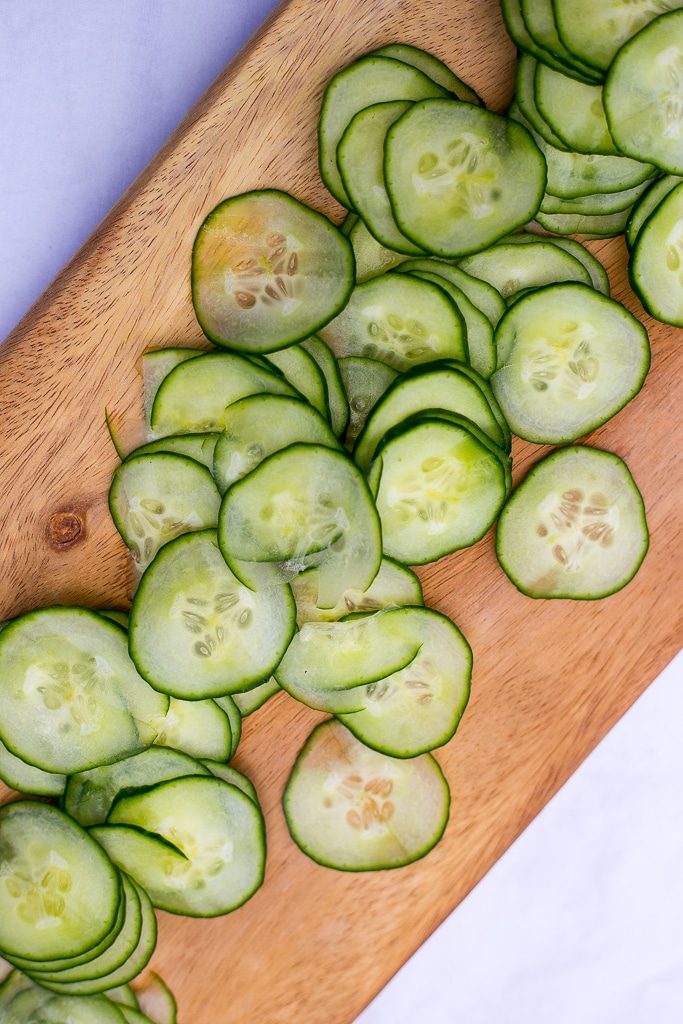 Print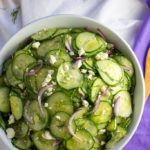 Cucumber and Pickled Feta Salad with Dill
---
2

large hothouse cucumbers, thinly sliced

1/2

red onion, thinly sliced

2 tablespoons

chopped fresh dill

1 teaspoon

olive oil
Pickled Feta:
1/2 cup

distilled vinegar

1/2 cup

water

1 tablespoon

salt

3 teaspoons

pure maple syrup

6 ounces

crumbled feta, one small container
---
Instructions
In a small bowl or jar, combine together the vinegar, water, salt and maple syrup. Stir until salt is dissolved and ingredients are combined. Add the feta and refrigerator for at least 30 minutes, the longer you refrigerate the mixture the more intense flavor it will have.
Once the feta is pickled, drain the the feta and reserve a few tablespoons of the pickling liquid. Place the sliced cucumbers, red onion, dill and feta into a large bowl. Add the olive oil and stir until everything is combined. If you would like a more intense pickle flavor slowly add in the reserved pickling liquid a teaspoon at a time.
Notes
Best served within an hour to keep the crispness of the cucumbers, but can stay good in the refrigerator for a few days.
Category:

Salad, Side, Gluten Free