Cauliflower rice is such a perfect low carb substitute for regular rice! It's so easy to make and can replace regular rice in almost any recipe!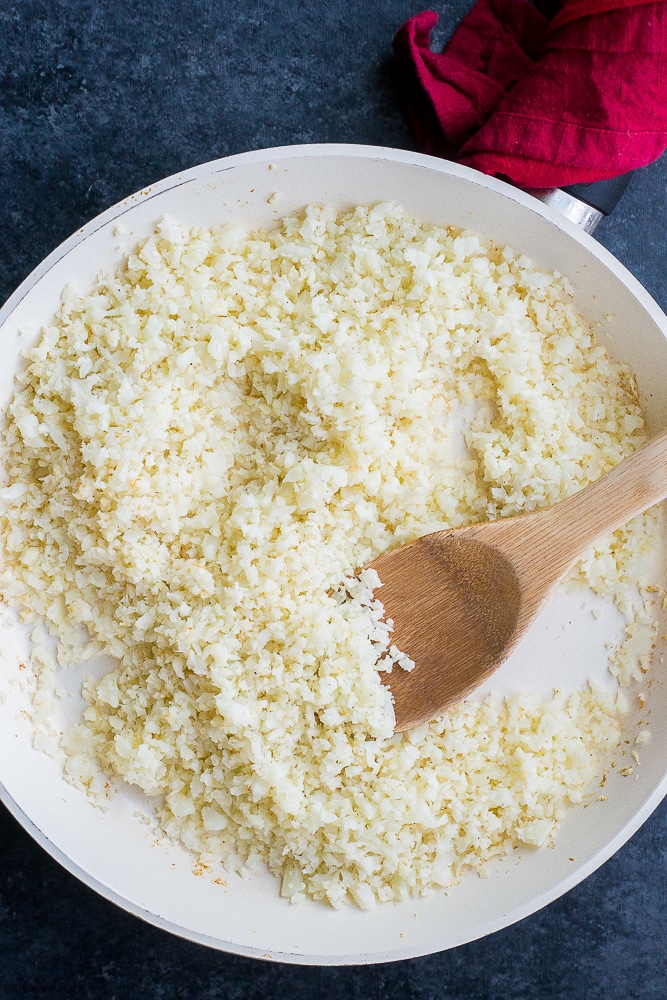 I know that I'm not the first person to post about How To Make Cauliflower Rice, but we've been eating a ton of it lately so I figured I would let you all know exactly how I make it! I'm usually not completely sold on the idea of vegetables taking the place of carbs, but I actually really love cauliflower rice and can't even remember the last time I made regular rice.
I find cauliflower rice to be satisfying, versatile and you can flavor it up anyway you want. Once you get the basics down, you can pretty much use it anyway that you would use regular rice.
I'm happy to report that both my carb loving husband and 2 year old son love cauliflower rice! I made it into some fried rice last night and my son kept saying "Yummy Rice" after each bite 🙂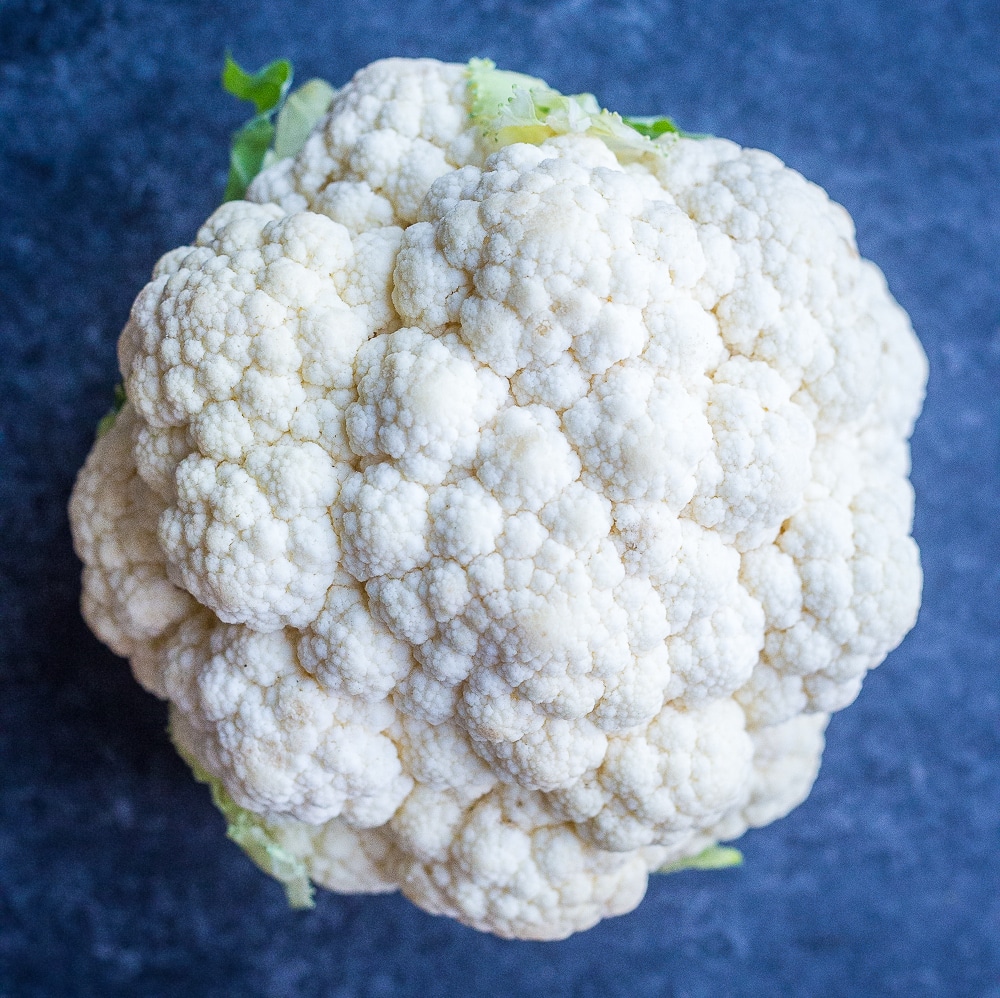 How To Make Cauliflower Rice
The first step in making cauliflower rice is cutting up your cauliflower into florets that are all about the same size. It may seem like a small step but it's actually really important that they are all about the same size. Once you put the cauliflower pieces in the food processor you want them all to blend to the same size at the same time. For example, if you have some large pieces and some small pieces, by the time the large pieces get to a rice like size, the small pieces will be really tiny and you don't want that.
I like to just quickly pulse my cauliflower 4-5 times rather than letting the food processor blend non-stop. If you just let it keep blending, there is a chance that it will blend up the cauliflower too much which I find makes it heavier and wetter. I made that mistake the first few time I made it did not have a good texture.
Some people microwave the uncooked cauliflower rice and then squeeze out all the moisture. I don't have a microwave so I skip this step and never feel like my cauliflower rice has too much moisture.
Next, you can either eat your cauliflower rice raw or sauté it up. I've never actually eaten mine raw but I think it would be just fine like that! I prefer to heat a skillet, add some oil and then saute the cauliflower rice with some seasonings. I cook it for about 5-10 mins, until it's heated through and softened a little bit.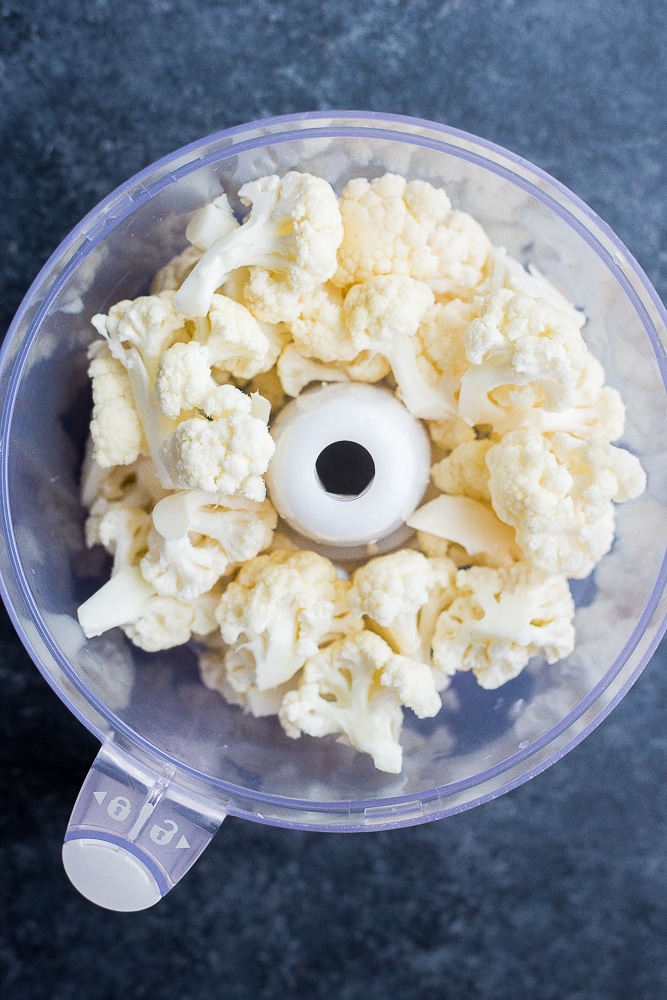 Cauliflower seems to be the most popular vegetable to turn into rice, probably because it's white, has a good texture and doesn't have too strong of a taste. But, you can rice lots of other vegetables too! A few others that I've seen done often are broccoli, sweet potato, and cabbage, beets and carrots.
All of these riced vegetables can either be eaten raw or cooked. They're great for salads, stir fry's and buddha bowls!
Can You Freeze Cauliflower Rice?
Yes! I freeze mine raw, in an airtight container for up to 6 months. You can either let the frozen cauliflower rice defrost before cooking it or you can throw it in the pan frozen. It will have some added water after it's been frozen but it usually all cooks out after about 10 minutes or so. If you let the rice thaw before cooking you can squeeze out all the moisture in a clean dishtowel.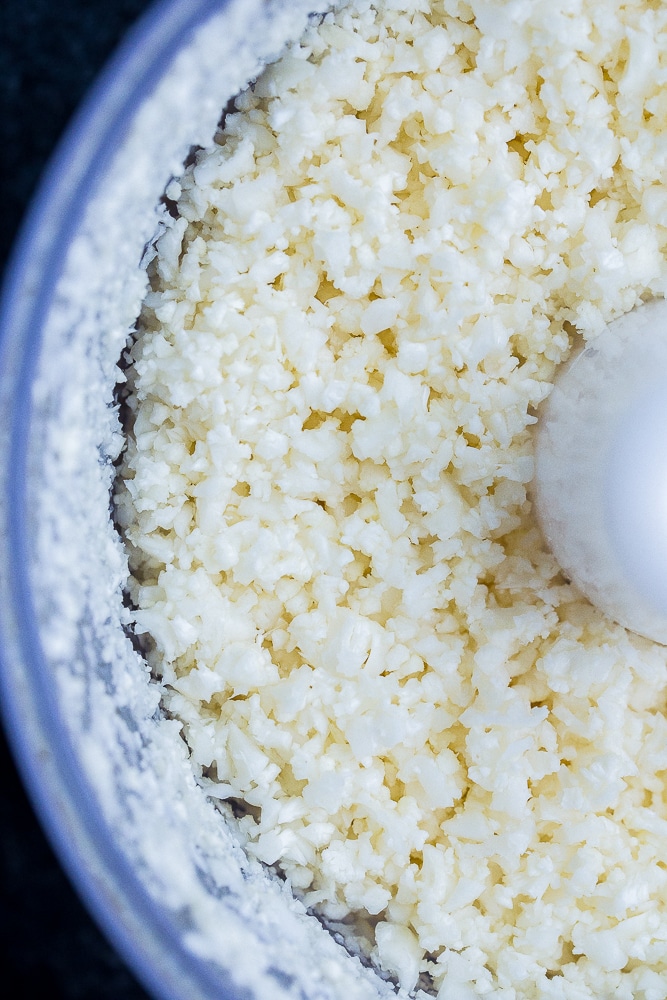 How To Use Cauliflower Rice
You can use cauliflower rice pretty much anyway you can use regular rice! Here are a few ways I've use it myself:
Fried rice
Sushi
Veggie burgers
As a side dish to enjoy with stir fry veggies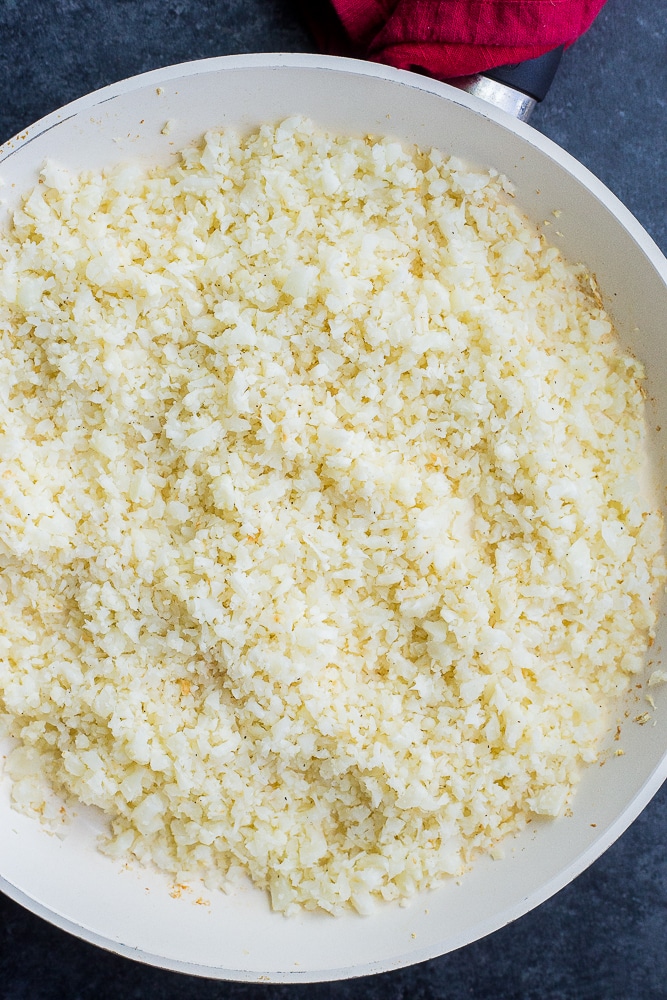 How To Season Your Cauliflower Rice!
This is really all up to you and how you are going to use your cauliflower rice. If I'm just using it to accompany a stir fry or something that has a really flavorful sauce, I just add a little bit of salt and pepper to it. My other favorite way to enjoy it is to add salt, pepper, garlic powder, onion powder, paprika and dried Italian seasoning. Some other ideas are:
Garlic and herb
Garlic and butter
Lemon pepper
Spanish style
Cilantro lime
Print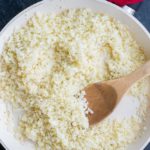 How To Make Cauliflower Rice
---
Author:

Total Time:

20 minutes

Yield:

4

-6

1

x
Description
Cauliflower rice is a great low carb rice alternative that is so easy to make!
---
1

head of cauliflower
Optional: cooking oil and spices of choice
---
Instructions
Cut the head of cauliflower into medium sized pieces that are all uniform in size.  Add cauliflower florets to a food processor but do not overfill.  If you overfill it will just blend the ones on the bottom.  It's ok if you have to blend in two separate batches.
Pulse the food processor a few times until cauliflower resembles grains of rice.  If you just let it run nonstop it's easier to over process the cauliflower, which is why you want to just pulse it a few times.  Discard any huge chunks of cauliflower that didn't get blended up.
Heat a large pan over medium heat and add a small amount of oil.  Pour in cauliflower rice and season with salt and pepper, or seasonings of choice.  Cook cauliflower rice until heated through and slightly softened, about 7-10 minutes.
Prep Time:

10 mins

Cook Time:

10 mins

Category:

Side, Vegan, Gluten Free

Method:

Stovetop

Cuisine:

American
Keywords: How To Make Cauliflower Rice