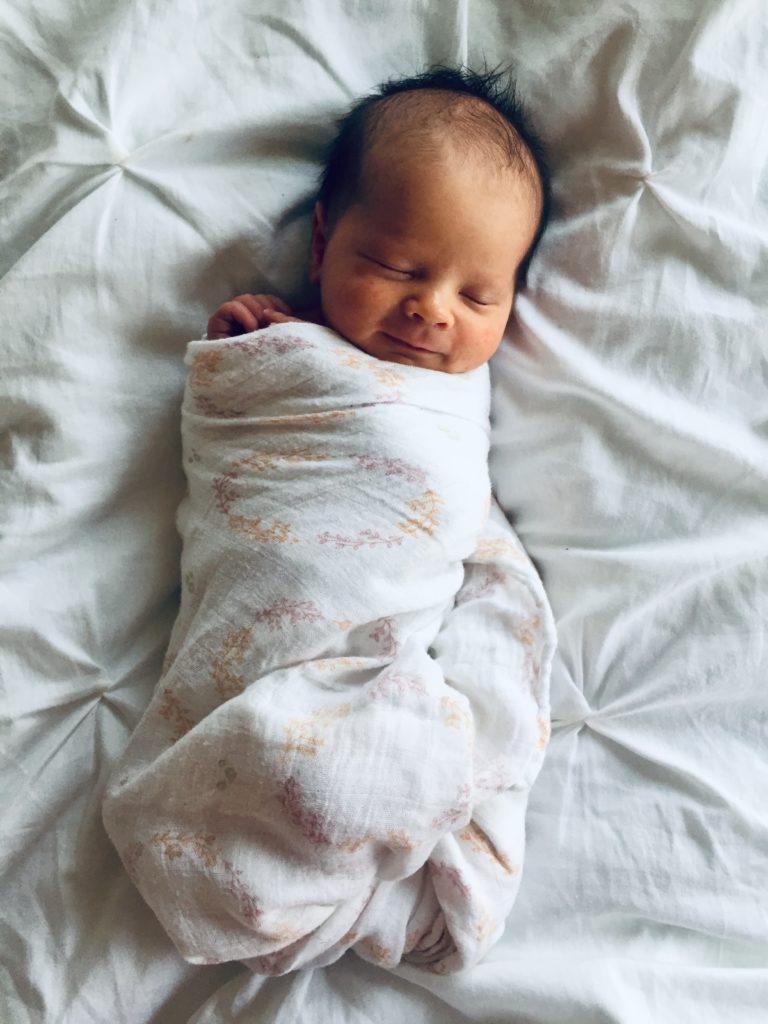 Hi!  I've been a little MIA lately because this little guy has been taking most of my attention 🙂
Sawyer Timothy was born on January 20th weighing 7 lbs 2 oz.  He came into the world 10 days early and we've been enjoying him ever since!
I have a bunch of posts lined up to share with you over the next few months while I take it easy and just enjoy being a mom of two for a while.  I'll also be sharing Sawyer's birth story soon, which was a little scary and not what I expected at all.
I hope you are all doing well! <3