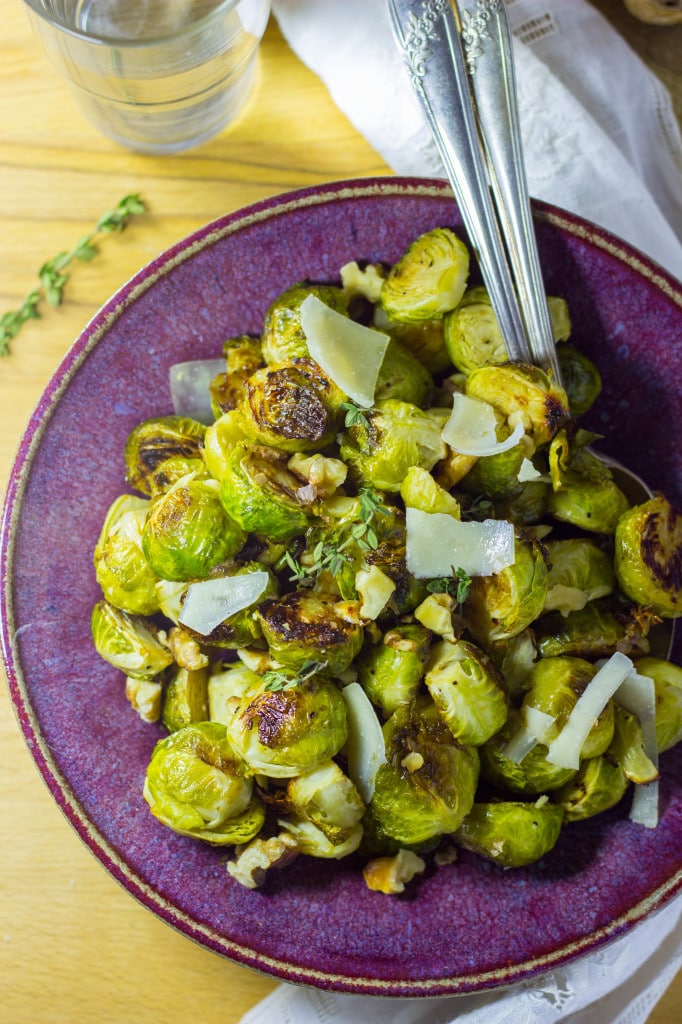 My sister called me up a few days ago to ask why I hadn't posted any Thanksgiving side recipes. Honestly, I didn't have a good excuse for her. Laziness maybe? Or perhaps the fact that cooking one whole Thanksgiving dinner can be overwhelming enough, let alone cooking a bunch of Thanksgiving sides weeks beforehand and then cooking them all over again on the big day.
Thank goodness I happen to love Thanksgiving food and would probably be happy eating it all year round if it was socially acceptable. So, as soon as I got off the phone with her I ran straight to the grocery store and bought cartfulls of Brussels sprouts, potatoes, and cranberries. She did have a point, afterall… I have been slacking on the holiday food posts lately!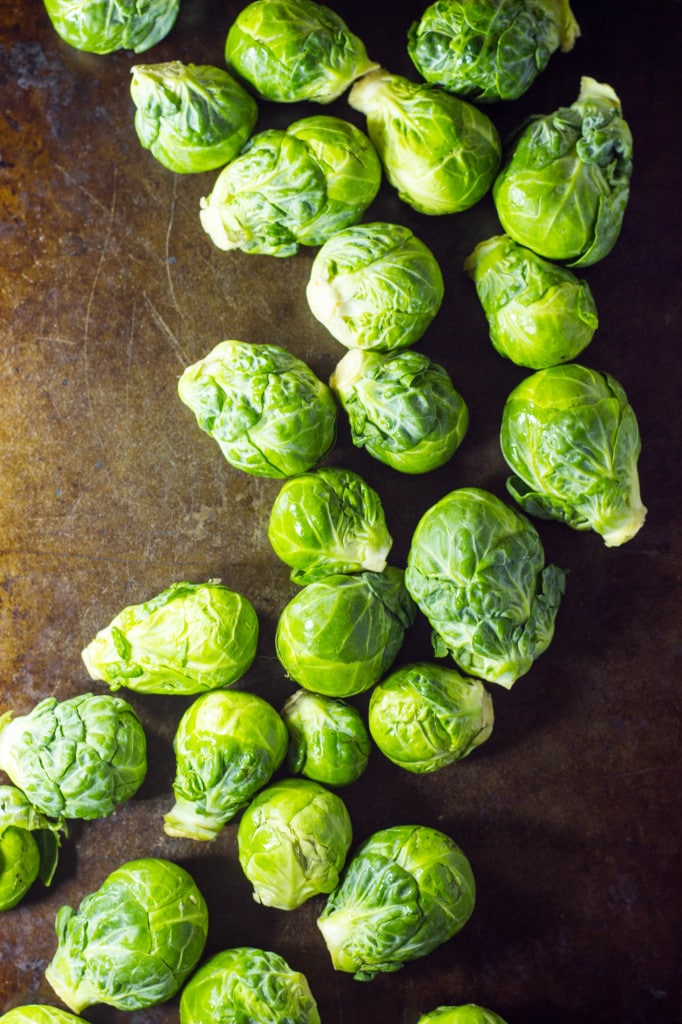 I feel like brussels sprouts are one of those vegetables that people are born hating. I don't think I've met many kids who loved them and the only memory I have of them as a kid involves them being steamed and smelling not so great. Cooked brussels sprouts do have a pretty pungent smell to them and I now try to avoid bringing them for lunch after that one time I almost cleared out the lunch room at work with my leftover brussels. I've also tried eating lunch in my car so as not to be too embarrassed of the smell, and let me tell you, that was not a pleasant ride home that day!
All smells aside, when you grow up and your taste buds finally figure out what is good in this world, you will embrace brussels sprouts! If my husband can do it, anyone can 🙂 I usually just do a simple roast with olive oil, salt, and pepper, but when it comes to Thanksgiving you gotta go big or go home! I've loaded these ones with some maple syrup, dijon mustard, garlic, Parmesan cheese, and walnuts and I hope you enjoy them!
Print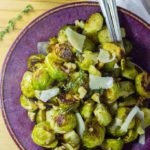 Maple & Dijon Roasted Brussels Sprouts with Toasted Walnuts & Parmesan
---
3

pounds brussels sprouts, washed

1

clove garlic, minced

2 tablespoons

pure maple syrup

2 teaspoons

dijon mustard

1/2 teaspoon

fresh thyme leaves

1 teaspoon

olive oil

3/4 teaspoon

salt

1/4 teaspoon

pepper

2/3 cup

toasted walnuts, chopped

2/3 cup

Parmesan shards
---
Instructions
Pre-heat oven to 400 degrees F. Peel outer leaves off Brussels sprouts, if needed, and cut in half.
In a small bowl, mix together the remaining ingredients. Place Brussels sprouts in a large cookie sheet and pour seasoning mixture over. Toss to coat and bake until tender and beginning to caramelize, 20-30 minutes.
Top Brussels sprouts with toasted walnuts and Parmesan shards and serve while warm.
Category:

Side, Gluten Free