This Pan Fried Pita Bread comes together in minutes and will make you never want to eat plain pita bread again!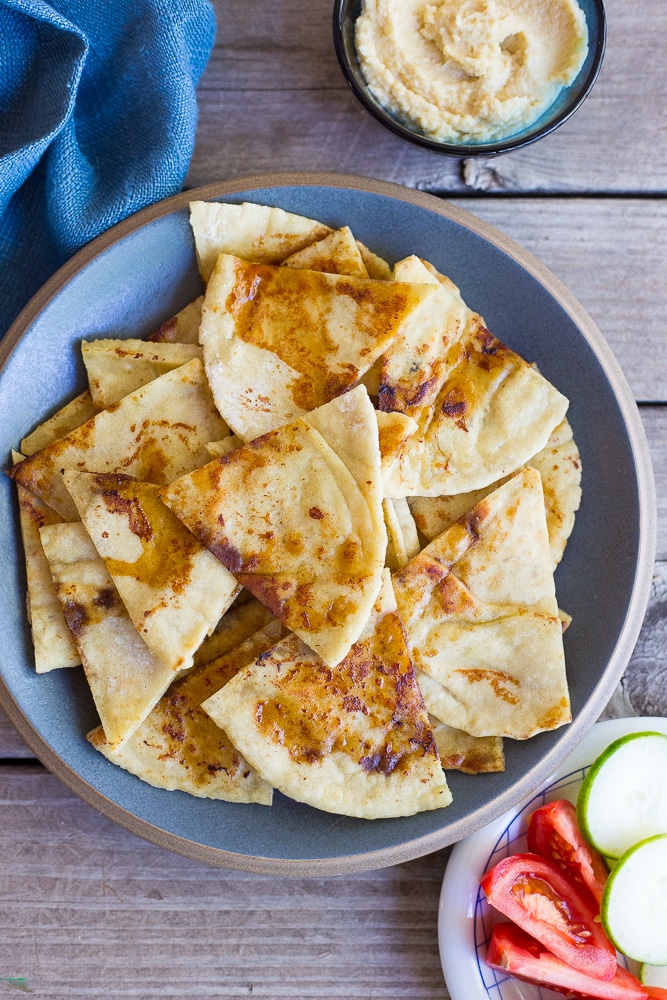 This recipe might seem really simple, because it is, but it's so delicious!  Pan fried pita bread is one of the easiest things to prepare and will make your pita bread and hummus snack 1,000 times better!

I first had this pita bread at a friends house a long, long time ago.  Her mom made it for us and as soon as I got home I told my mom and sister about this amazing pita bread and we've all been making it ever since.  A while ago my sister texted me and told me that she had made it for her friends and that they all loved it so I needed to post the recipe asap!
So, now I'm posting it for everyone to have and I hope you all love it as much as we love it 🙂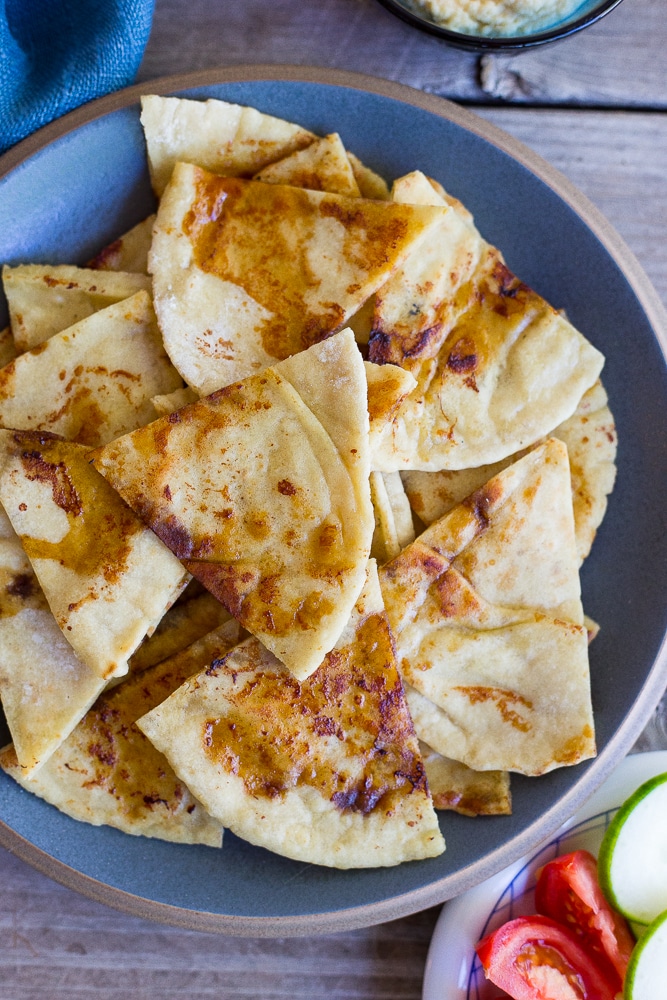 Print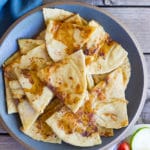 Pan Fried Pita Bread with Tamari
---
Pita bread
Olive oil
Tamari or soy sauce
---
Instructions
Heat a large pan over medium heat. Slice the pita bread into wedges. Coat the bottom of the pan with a small amount of olive oil, about 2 teaspoons, and then place pita bread into the pan in a single layer.
Drizzle the pita bread with the tamari, however much you like – I used 1-2 teaspoons. Let pita bread cook for 2-3 minutes on each side, until softened and beginning to brown. You can add a teaspoon or so more of tamari to the other side of the pita bread if desired.
Repeat steps if making more than one serving of pita bread. Serve pita bread with hummus and vegetables.
Notes
Let me know if you would like more specific measurements but this recipe works well if you just eyeball the ingredient amounts!
Prep Time:

5 mins

Cook Time:

5 mins