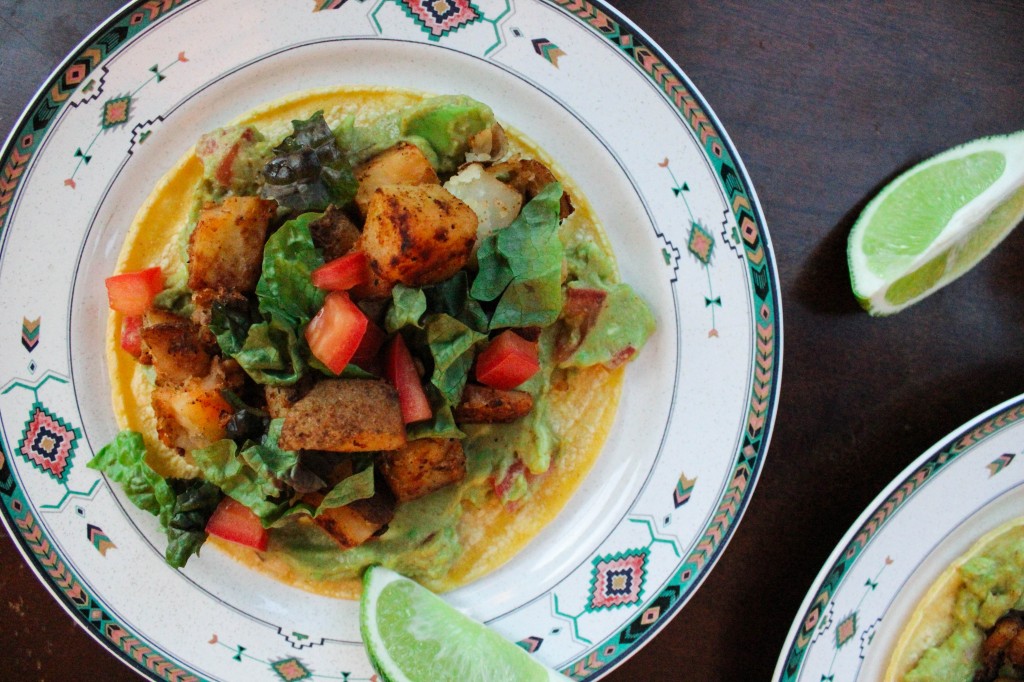 I love Mexican food!! I could eat it everyday and never get sick of it. Chips and salsa, burritos, enchiladas, tacos, you name it, I love to eat it. We recently moved to Tucson from Montana where the best Mexican restaurant we had was Cafe Rio, which isn't saying much. Come to think of it, Cafe Rio might have been the best restaurant in town, period, which again, is not saying much. One of the reasons that I was so excited to move to Tucson was because I knew there would be a bunch of amazing Mexican restaurants to choose from. When we got here, we tried out of a few, but most were so-so, although, honestly, if you put cheese and beans on a tortilla I'm usually pretty happy with it. About two months ago, a friend suggested that we meet for dinner at a Mexican taco place that she had recently discovered. Since that day, my husband and I have been back there about ten times, which is a little embarrassing, because we have had the same server almost every single time. I'm a huge chips and salsa fanatic and they have a salsa bar with about 7 different kinds of salsa and you can help yourself to all the chips you want! It really is heaven! You can't go wrong with anything on the menu, but my absolute favorite is their potato tacos. They sound really simple and they only have a few ingredients, but as my husband says, "They are out of this world." One of my new years resolutions was to start saving more money, so rather than go out to get these tacos once a week, I decided to make them at home. I also really love guacamole, so I have added a little to these tacos and it makes them even more delicious, if that is possible! I hope you love these potato tacos as much as I love them!
Ingredients:

4 – 5 small potatoes or about 2 large potatoes
Tomato
Lettuce
Olive oil
Salt
Pepper
Cumin
Paprika
Garlic Powder
Corn tortillas
Guacamole, homemade or store bought, if desired
Directions:

Place potatoes into a pot and cover with water. Bring to a boil over medium – high heat and boil until potatoes are fork tender, but not too soft. You want them to be mostly soft, but firm enough to cut into cubes.
You can also microwave potatoes until they are fork tender.
Once potatoes are cooked, drain and let cool.
Cut potatoes into bit size cubes.
Heat up a pan and add a generous amount of olive oil. Add potatoes and season with salt, pepper, cumin, garlic powder, and paprika. I used about 1 teaspoon each of salt, cumin, garlic powder, and paprika and 1/2 teaspoon of pepper. You may want to add more or less depending on how many potatoes you have and how much seasoning you like! I suggest adding a little seasoning and tasting a potato to see if you need more.
Cook potatoes in the pan for about 10 – 15 minutes until they are crispy on the outside and soft on the inside.
Meanwhile, warm the tortillas up in a pan, oven, or microwave.
Spread tortillas with guacamole and top with potatoes, lettuce, and tomato, or whatever toppings you would like.
Enjoy!
Three of the most used spices in my kitchen!