Before we talk about salt and vinegar french fries, let's talk grilled french fries. Have you ever made them before? I wasn't familiar with them until I saw them on a cooking show last summer and I was immediately hooked. It was around the time when we had first moved to Tucson and Eric, myself, and Cheeto were living in a place that was literally the size of a closet.
The only appliances I had to cook with were a hot place, a microwave, and a toaster oven. Thankfully we also had a grill outside and I pretty much grilled everything for those 3 months. So, when I saw this grilled french fry recipe I was pretty much in heaven. I think we probably ate grilled fries a few times a week last summer. And, although we now have a full kitchen I still make sure to get my grilled fry fix a few times a month, especially in the summer time!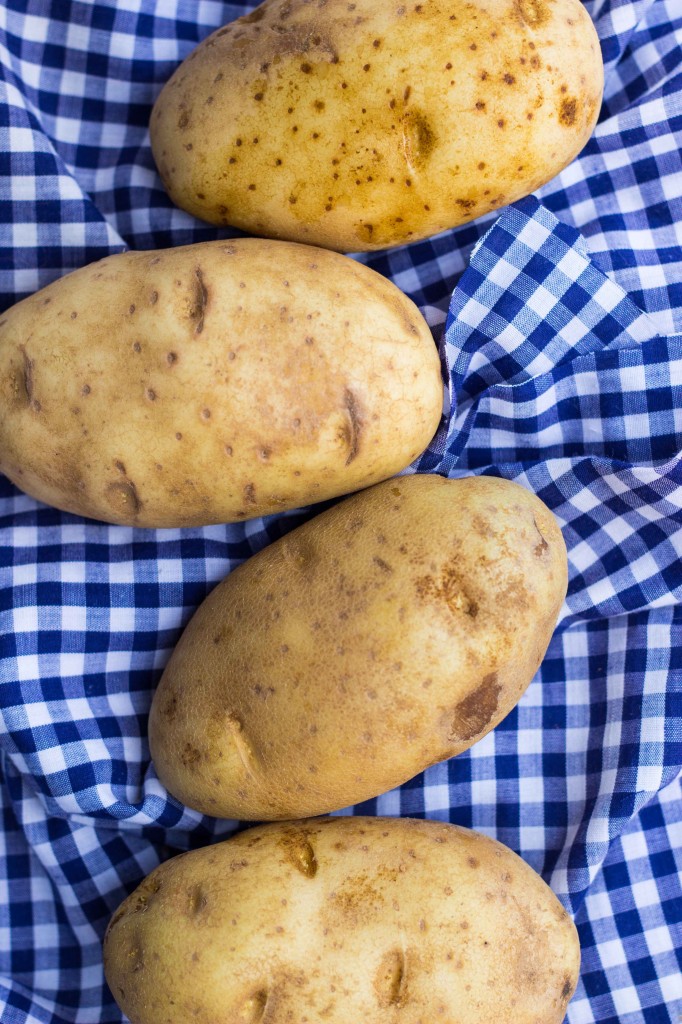 Now we can talk about salt and vinegar! Are you as obsessed with all things vinegar as I am?! In my opinion, salt and vinegar chips are pretty much the best chip flavor ever, so it only makes sense to make salt and vinegar french fries! I saw a recipe in Bon Apetit a while ago for crispy salt and vinegar potatoes and I knew that I needed them in my life ASAP.
You boil the potato wedges in a mixture of vinegar and water, this really allows for the vinegar flavor to get deep into the potato and that is exactly what we want. Then you coat the wedges with a little bit of olive oil and salt and throw them onto the grill. Since the potato is already fully cooked, the grill just gives it a nice smokey flavor and some pretty awesome looking grill marks. If you are a salt and vinegar chip lover, you will LOVE these!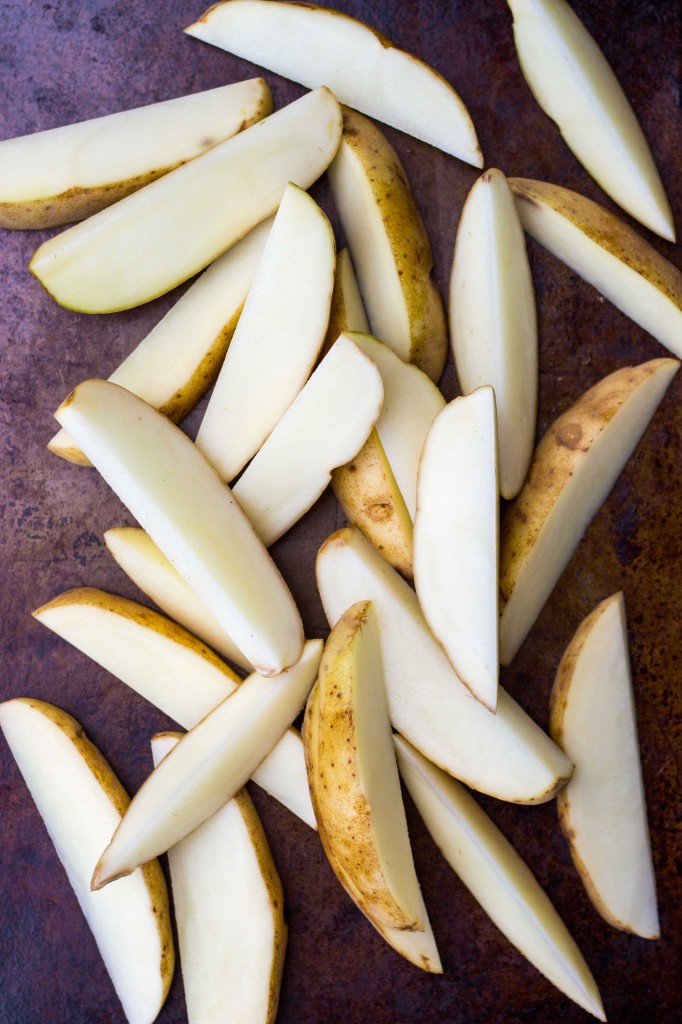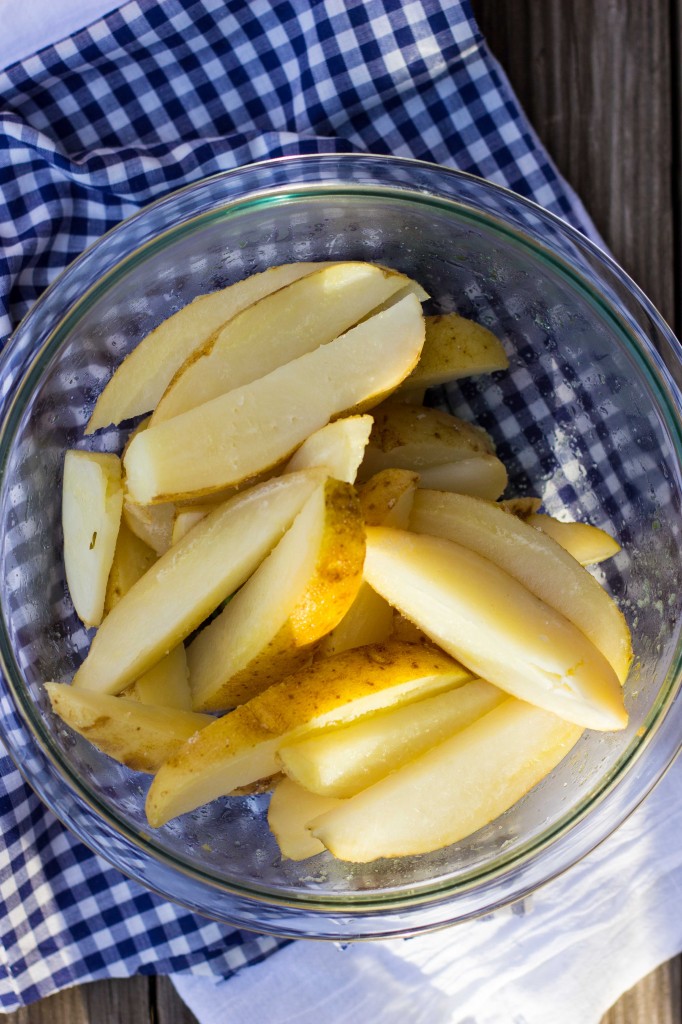 If you don't have a grill, these would work just as well if you roasted them in the oven or in a pan with some olive oil and salt. But, if you do have a grill, you definitely need to get grilling!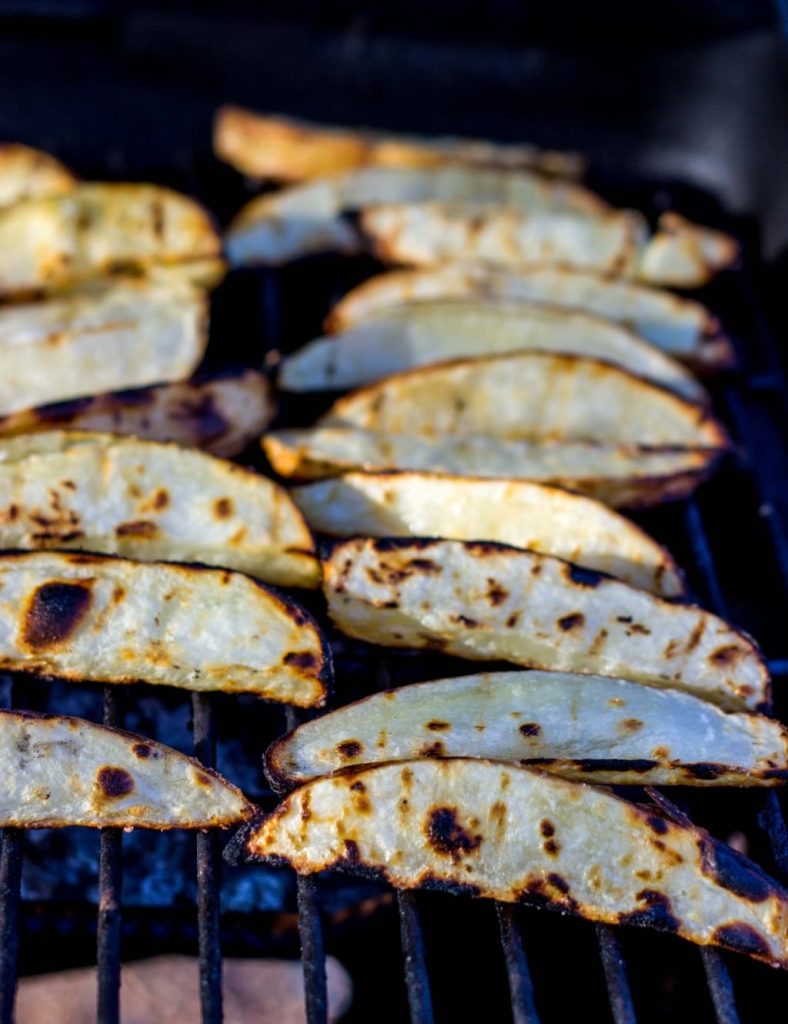 It looks like I'm not the only ones who loves the grill 🙂 This little guy stayed on the grill nob the entire time I grilled the fries and I didn't have the heart to kick him off.
While the fries were grilling I decided to walk around the yard and take some photos! Eric bought me this golden barrel cactus for my birthday last year. Although it hasn't gotten much bigger, it has grown a ton more spikes!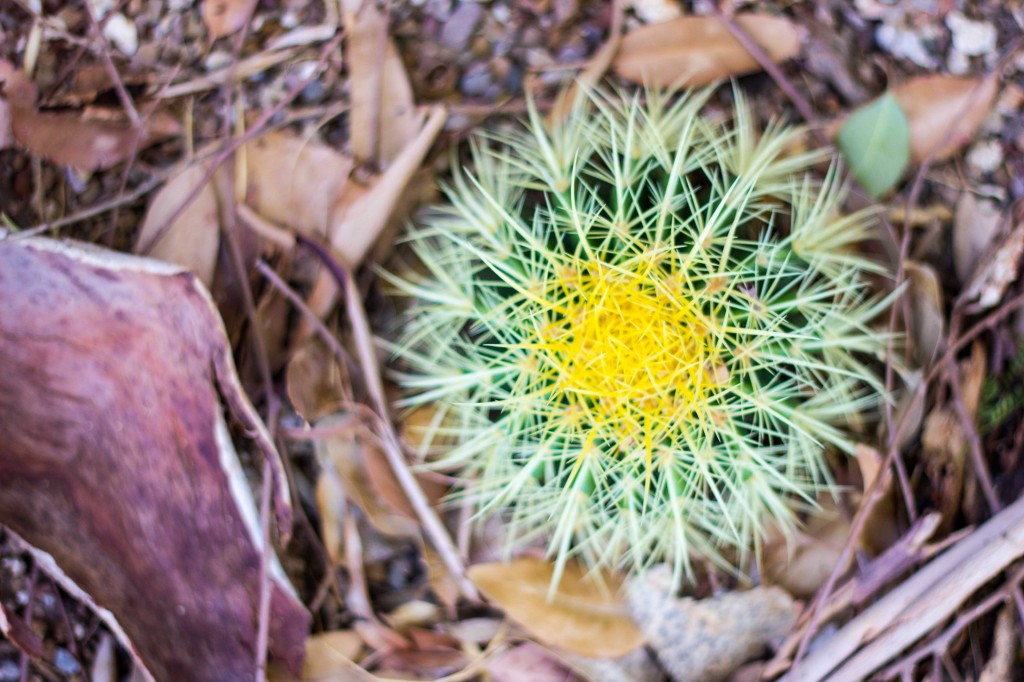 I never get sick of staring at palm trees!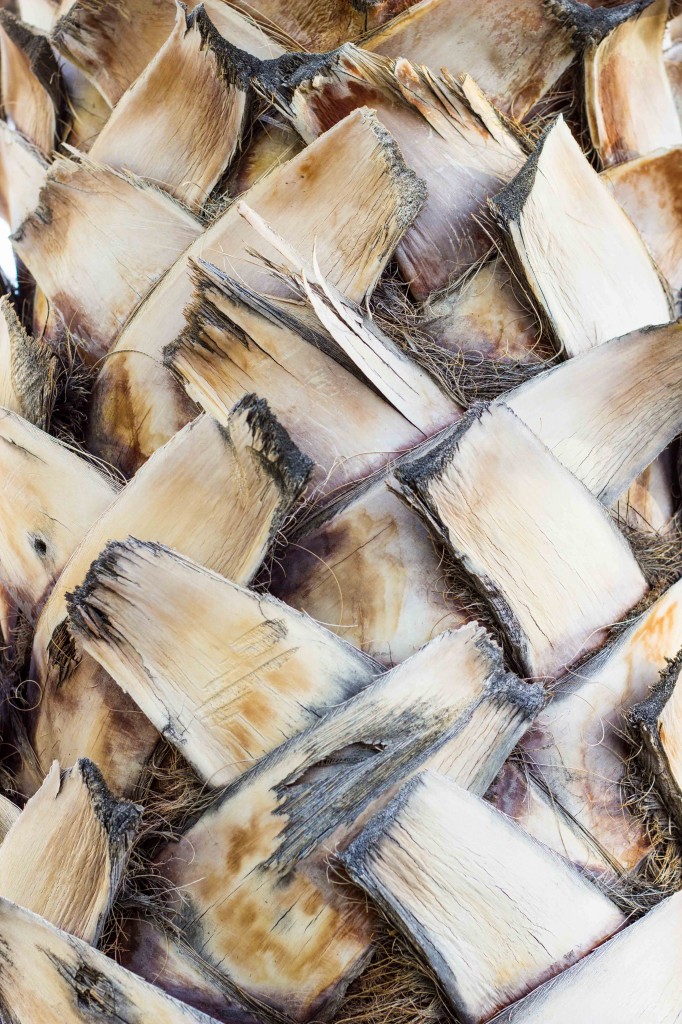 Print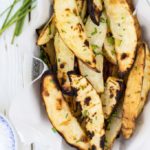 Salt & Vinegar Grilled Potato Wedges
---
3

–

4

russet potatoes

3 cups

distilled white vinegar

1 teaspoon

salt

1 tablespoon

+

1 teaspoon

olive oil
coarse sea salt
chopped chives for garnish, if desired
---
Instructions
Cup potatoes into large wedges. Place potato wedges into a medium sized pot. Pour in vinegar and then fill the rest of the way with water, about 7 cups, make sure all potato wedges are covered with liquid.
Bring water to a boil, reduce to a simmer and simmer for 35 – 40 minutes until potatoes are fork tender, but not falling apart.
Drain potatoes and place them into a large bowl. Let cool for a few minutes. Drizzle with olive oil and season with salt. Toss to coat potato wedges.
Heat the grill to medium heat and place potato wedges on the grill. Grill for about 10 – 15 minutes, flipping occasionally.
Sprinkle with coarse sea salt and garnish with chopped chives, if desired.
Category:

Side, Gluten Free, Vegan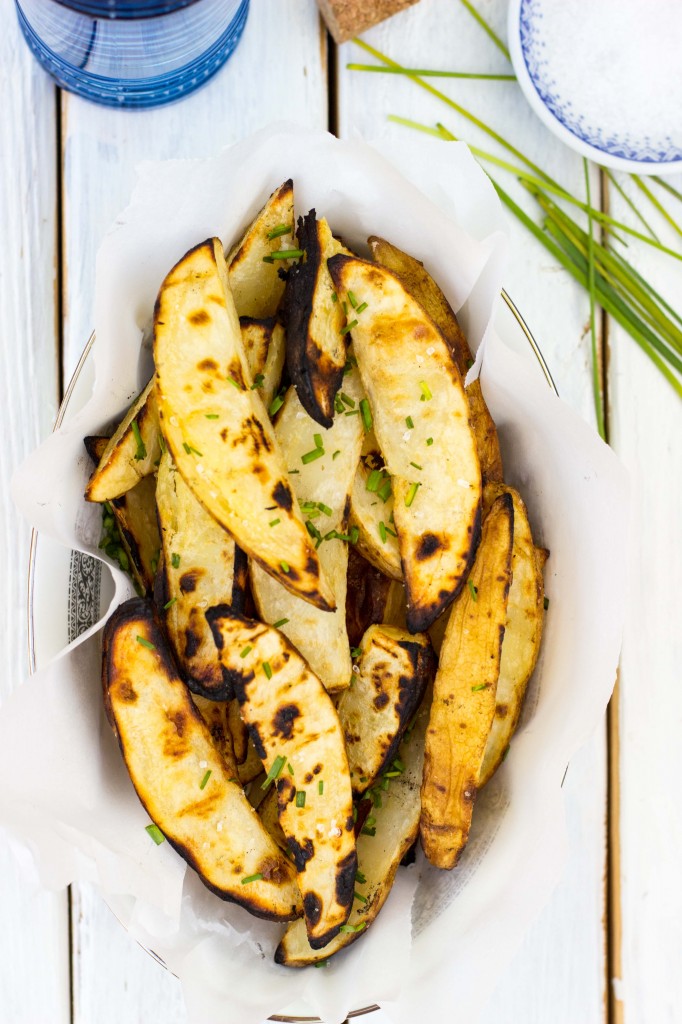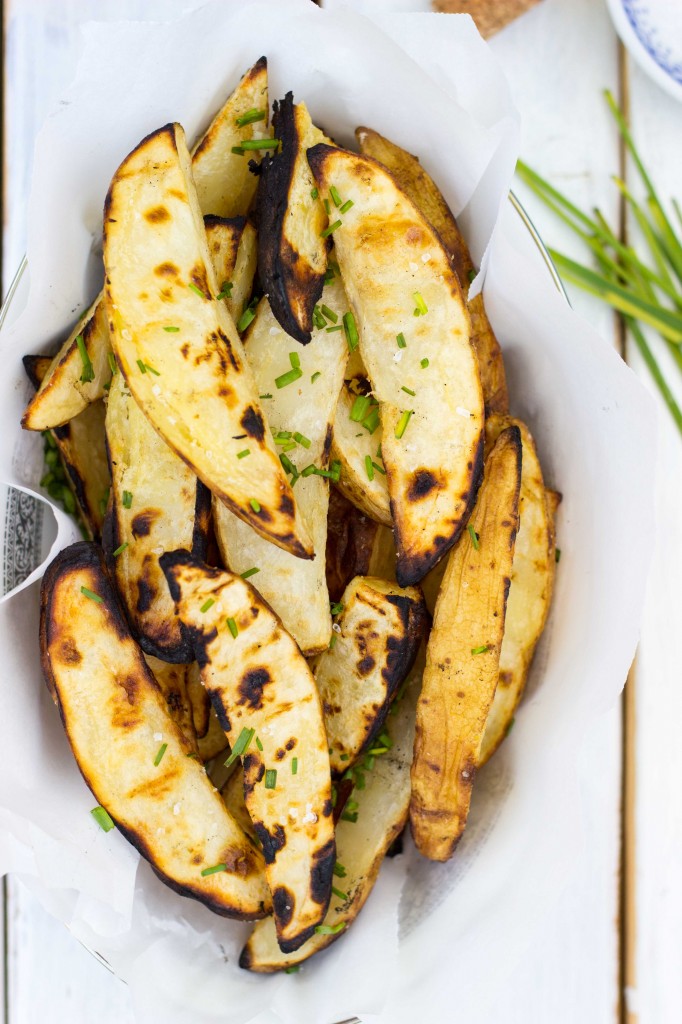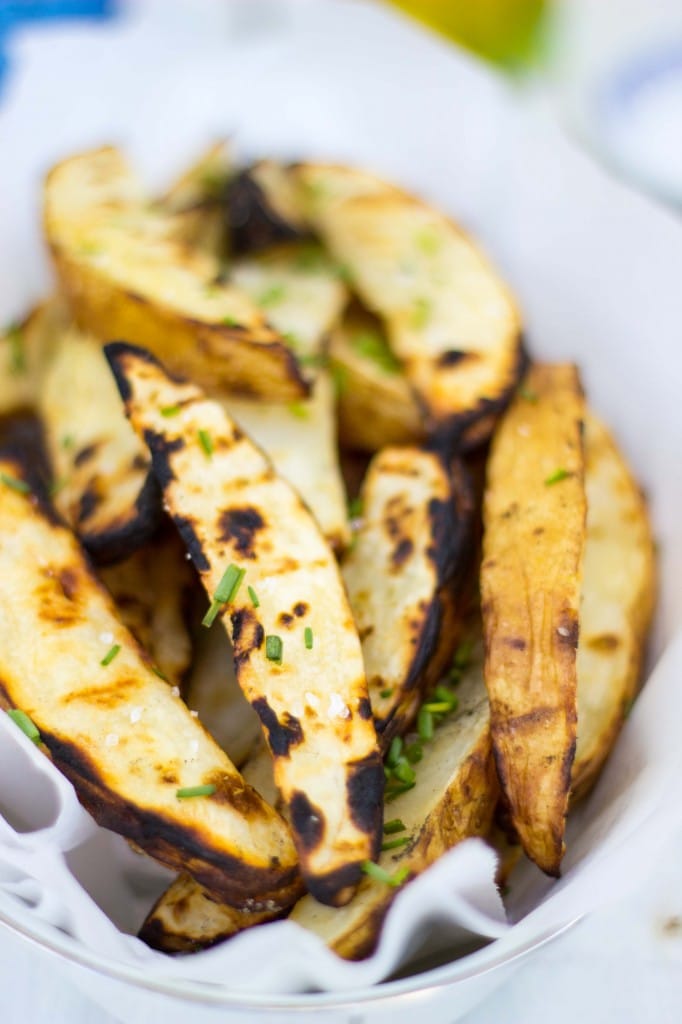 These fries would go really well with a cold beer!