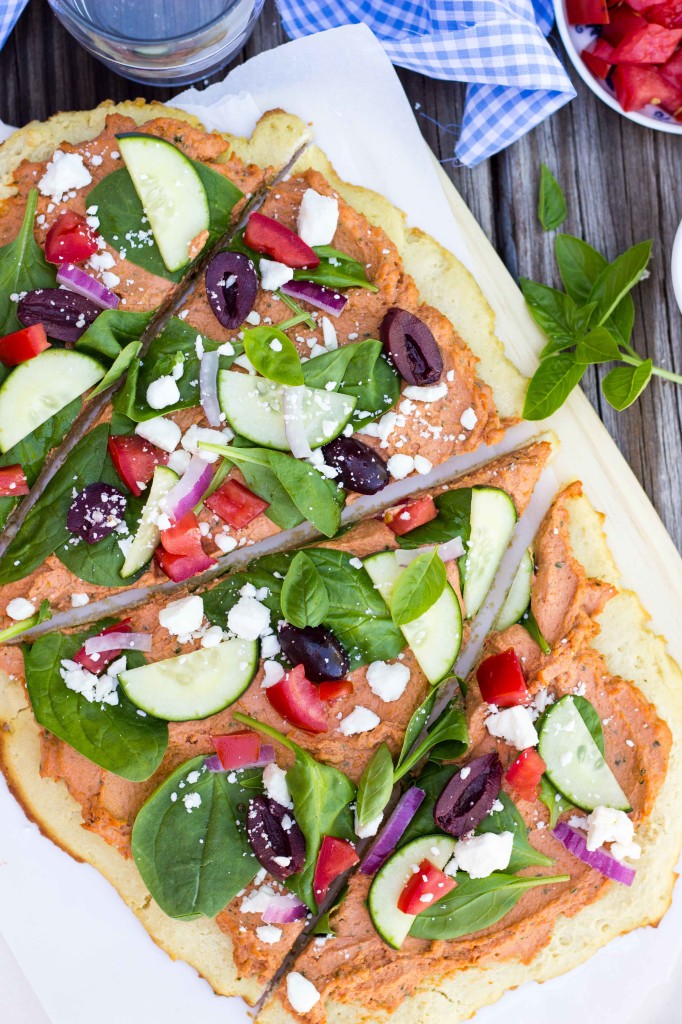 My name is Isadora and I'm a hummus addict.  Seriously, I could eat it by the tub and sometimes I do.  In my defense, some of those hummus tubs are pretty small!  While I do appreciate the traditional plain hummus flavor, I love experimenting with making my own hummus and adding all kinds of delicious flavors to it.
 Last time I was at the store, I picked up a (very small) tub of sun-dried tomato and basil hummus.  It was one of the best hummus flavors I have ever had and, to my husband's dismay, I proceeded to eat the entire tub in about ten minutes time.  Honestly, I just couldn't help myself.  I ate a few tablespoons with some crackers, told myself that was enough and put the rest in the refrigerator.  Then, I went back for a few more scoops, and then a few more, and before I knew it the entire tub was gone.  Please tell me I'm not the only one who devours an entire tubs of hummus in one sitting?!
That delicious sun-dried tomato and basil hummus was the inspiration behind this dish.  I usually just eat my hummus with crackers, or in some cases by the spoonful, but I wanted to jazz things up a little today, so I decided to spread this creamy hummus over some flatbread and pile it high with healthy vegetables and some feta cheese, because feta makes everything better!
***Recipe is in the process of being updated!
SaveSave