This Watercress Pesto Pasta with Peas is refreshing and delicious! It's filled with spring produce and great for an easy vegetarian lunch or dinner.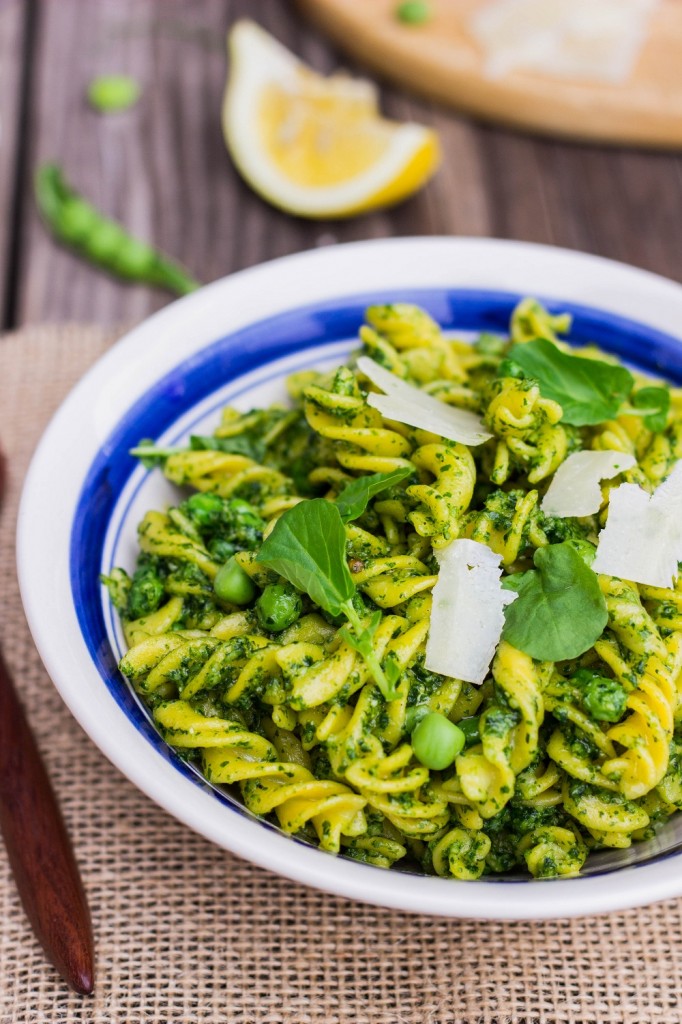 I was so excited to have my first garden in I don't know how long. I planted dill, basil, lettuce, and three varieties of tomatoes. I checked on my little garden a few times day to see if anything was coming up. My new motto: a watched garden never spouts. Finally, about a week after I planted the seeds, little green leaves started to poke through the soil. If you garden, you know how exciting that first sighting can be. That is one of the reasons I love planting from seed so much, it feels like each little sprout is my baby and I get to watch them grow up! And then I eat them, on second thought, maybe I should choose a different analogy…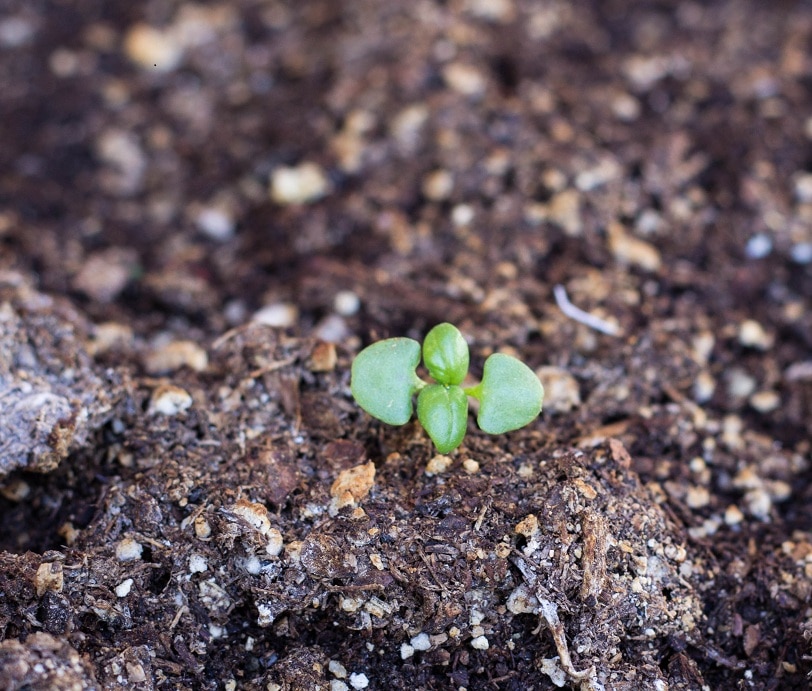 Fast forward a few days later and I go out to check on my little babies, I mean plants, and I see that something has been in my garden, not only munching on my little tomato leaves, but also digging around in the dirt and pulling up the other little tomato plants that were just about to push through the top layer of soil. Now, I don't want to point fingers, but many a time I have heard Cheeto meowing like crazy and running from window to window only to look outside and see this black cat staring right back in.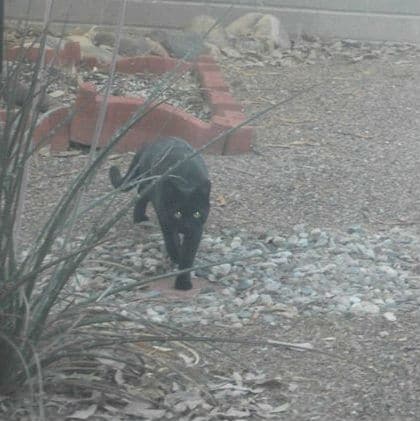 I don't think that this cat is responsible for munching on my little plants, however I am almost certain that it is the one digging up my seeds and using my little garden as a litter box, and yes, I do have proof of that! I'll spare you those photos though. For some reason the muncher, as I will call them, doesn't mess with my lettuce that is planted on the top tier of the garden, but I'm preparing for the day that I come home from work and they are all munched down to the stem. Hopefully I get at least one salad before that happens.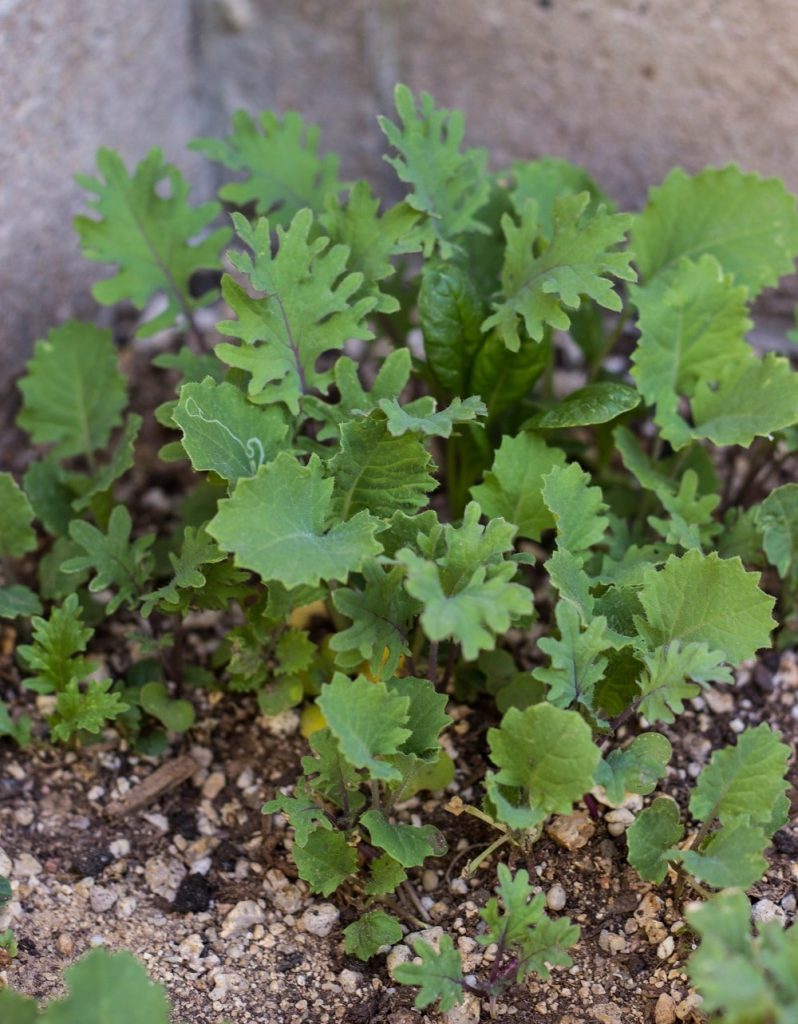 It also seems to be leaving my little patio garden and potted vegetables alone (knock on wood!). For now, I'm going to take a deep breath and let it go since this is my first season planting a garden at our new house and I'm still learning the ins and outs. But maybe next year I will be posting photos of an electric fence installed around my garden! Totally just kidding, but I will have to think of something. Any suggestions?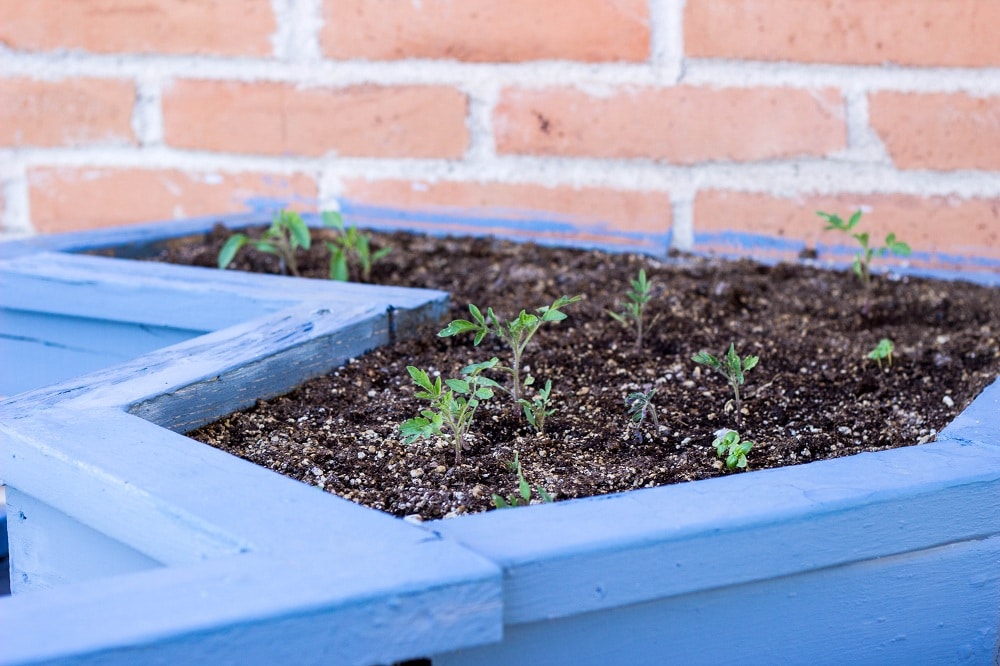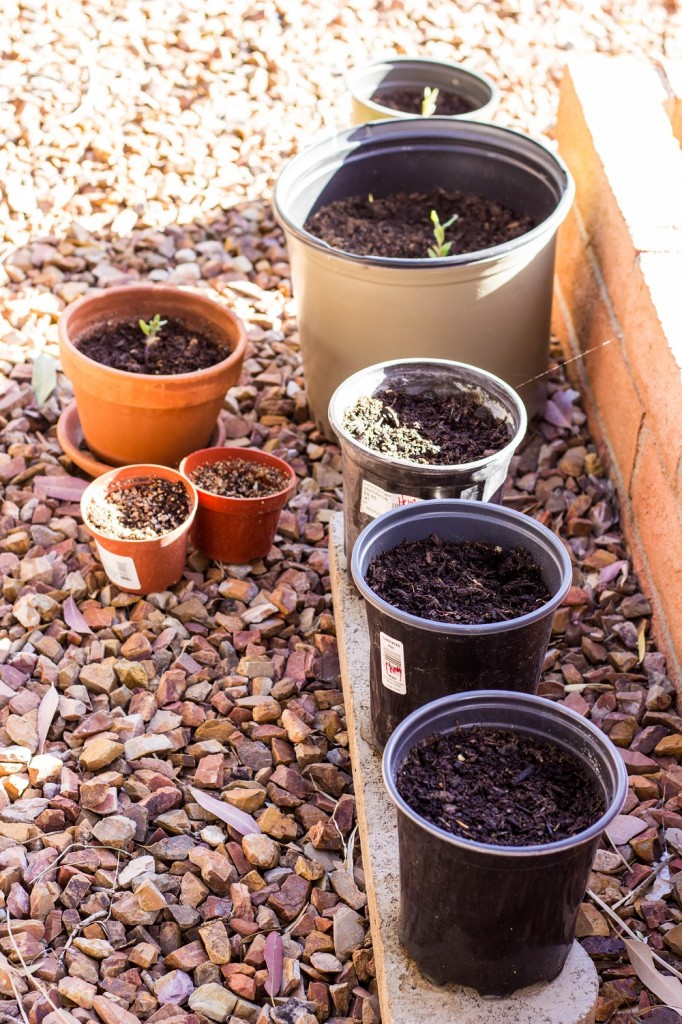 I've decided to hold off on buying produce at the store that I will eventually have in my garden (if the cat and the muncher allow it). So, until my plants get big enough to enjoy, I've been stocking up on things like watercress and peas. If you are not familiar with watercress it has a spicy, peppery taste, similar to a radish. It grows mainly in aquatic areas (I don't think I'll be growing watercress anytime soon!), and it also has many health benefits, one of which being that it acts as a digestive aid, which is something I am always appreciative of!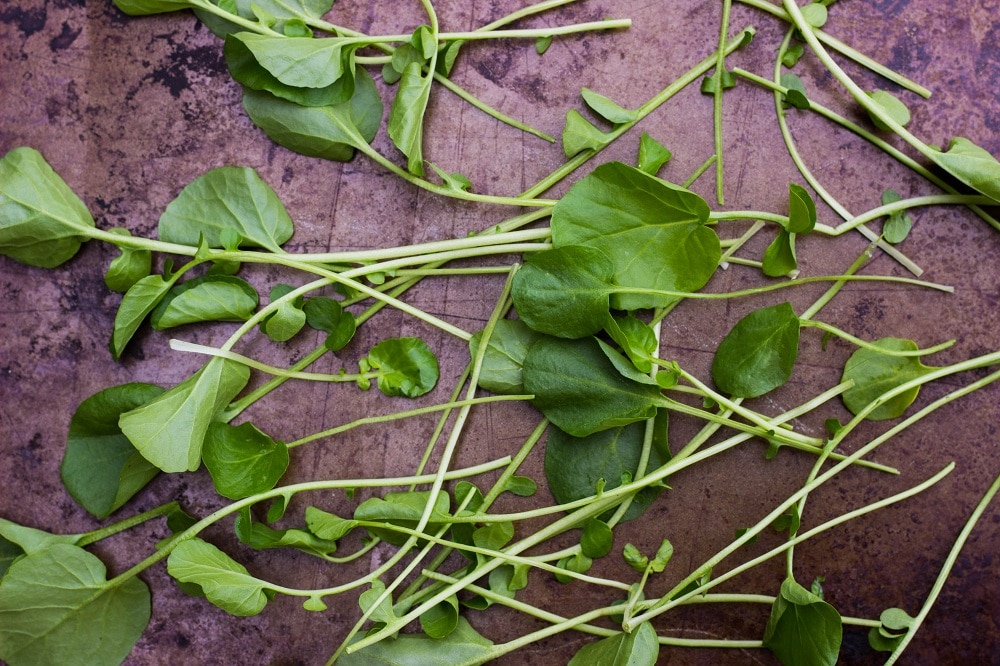 If you don't have fresh sugar snap peas available, or if you don't want to spend the time shelling them (it can take a little while), you can use frozen peas. I used half and half. And, if I am being completely honest here, I should tell you that the main reason I bought fresh peas for this is because earlier in the day I had bought that really cute little purple ceramic container from Michael's and I wanted to take a picture of the peas in it. 🙂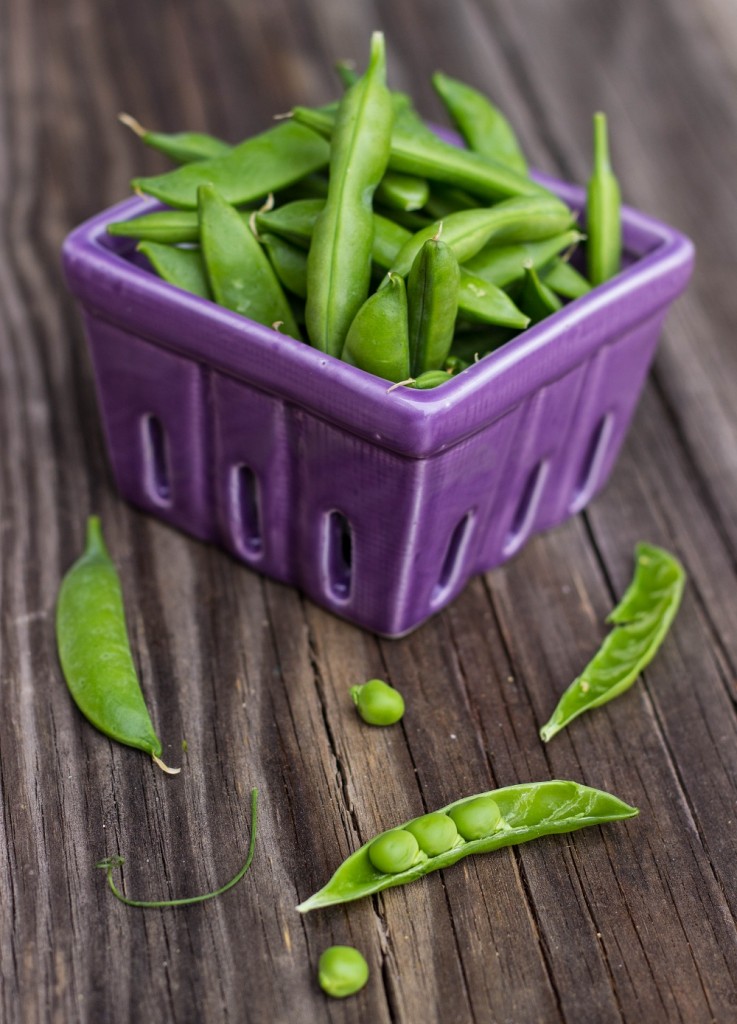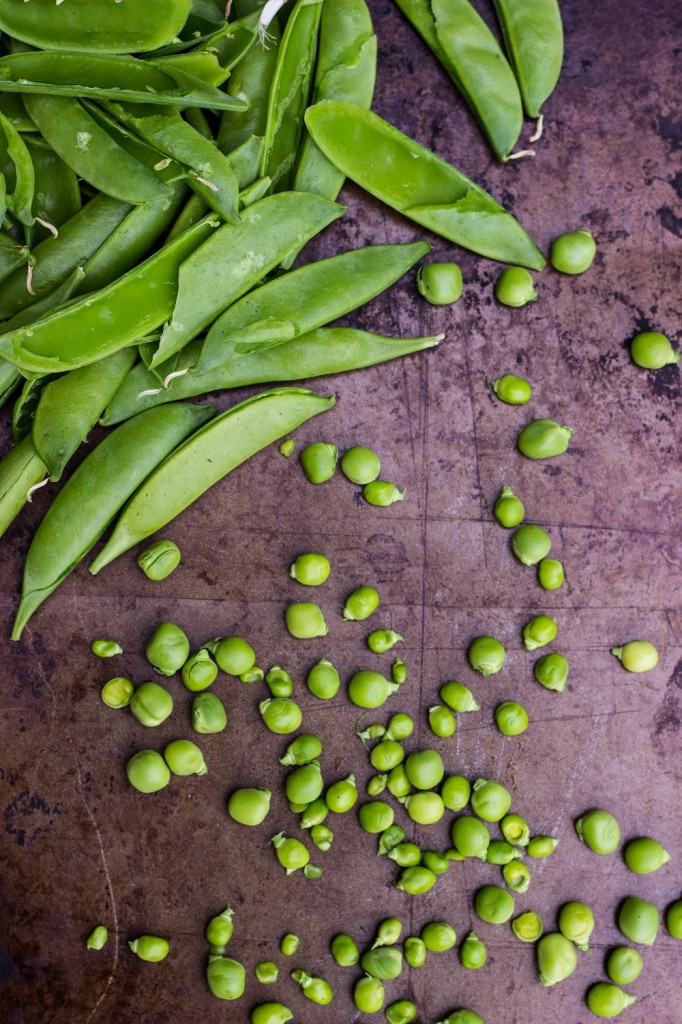 Watercress can sometimes be a little strong by itself, and when I tested out one of the leaves from the bunch that I bought I was a little worried that this pesto might be a little too strong, but the Parmesan cheese and pine nuts mellow it out a lot and you end up with a really delicious pesto.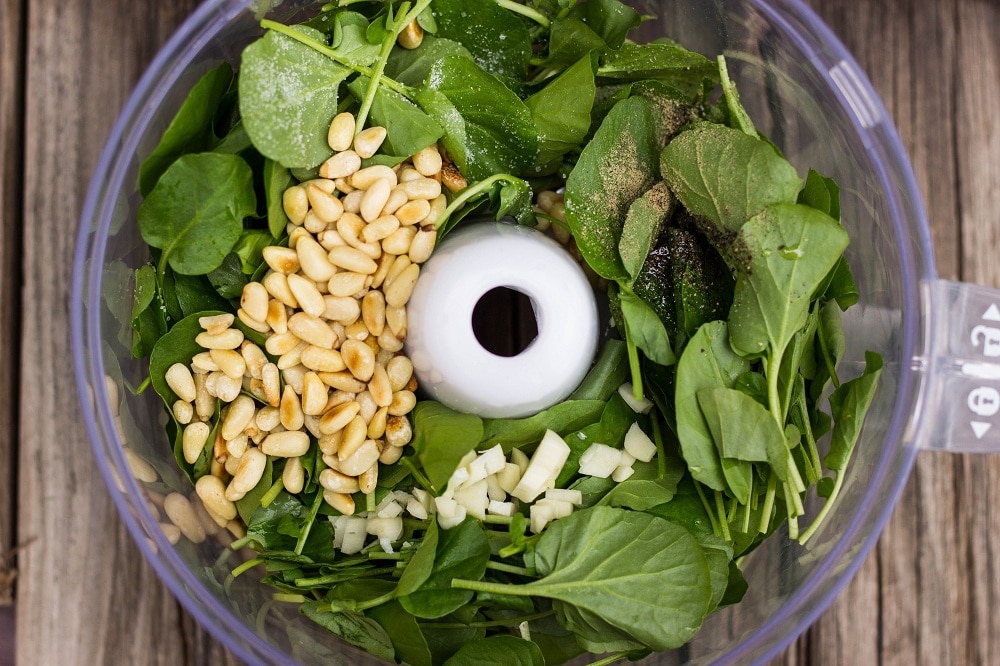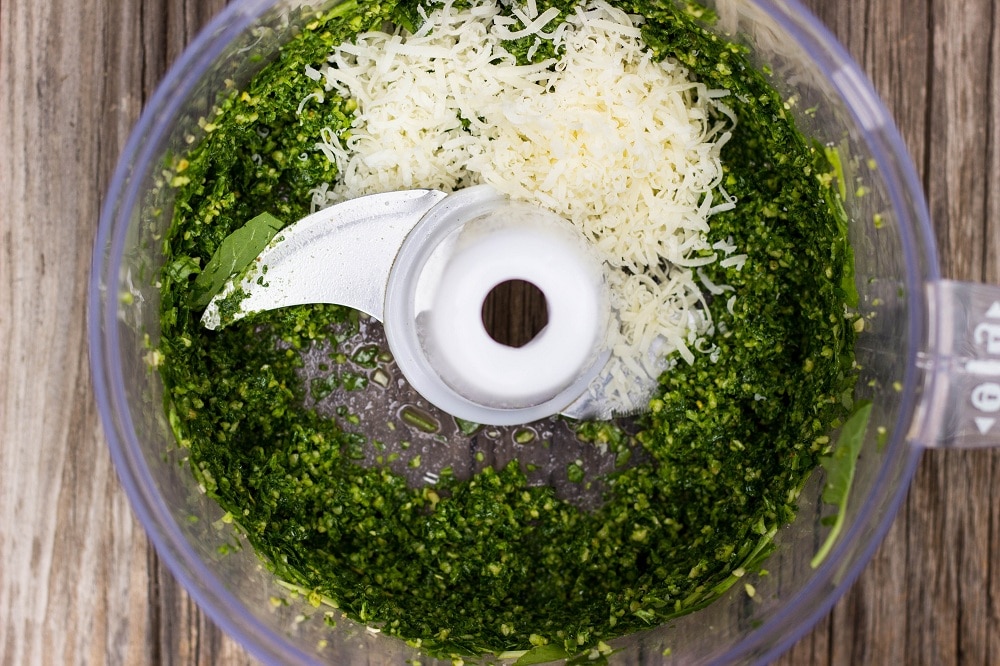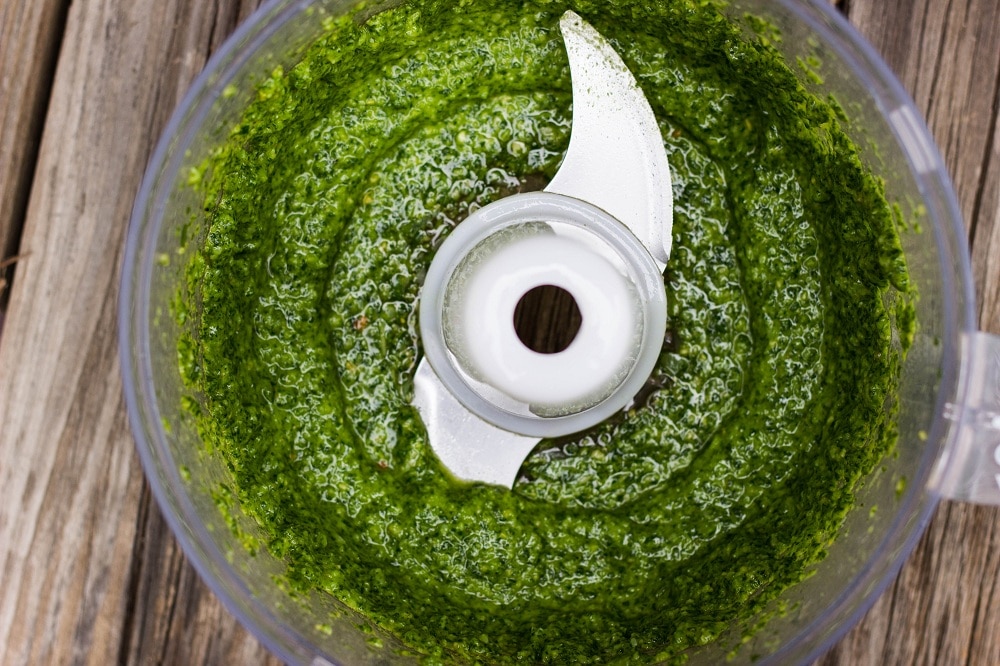 Mix your watercress pesto with some pasta and peas and you have a delicious spring meal! When I watch Giada make pasta I always see her sprinkle some extra Parmesan over the pasta before she puts the sauce on. She says that it helps the sauce stick to the pasta better. I'm not sure if it really works, but who am I to argue with someone about putting extra cheese on my pasta?!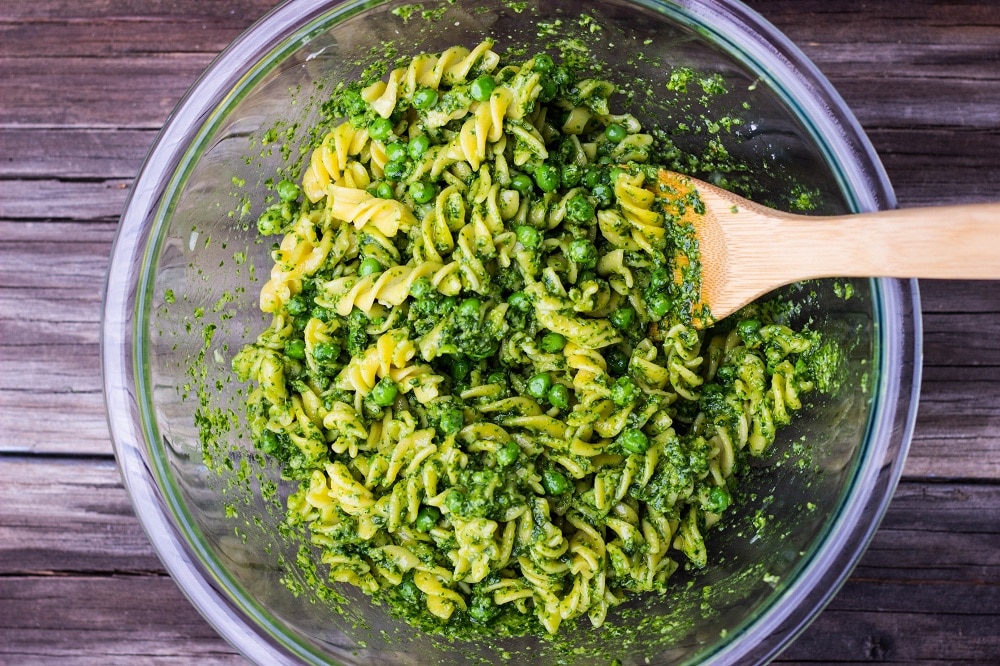 Print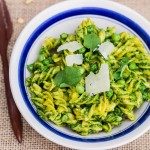 Watercress Pesto Pasta with Peas
---
Author:

Total Time:

25 minutes

Yield:

4

1

x

Diet:

Vegetarian
Description
This Watercress Pesto Pasta with Peas is full of fresh spring flavor but also filling and delicious!
---
6 oz

dried pasta, you can use any kind you like. I used gluten free corn pasta.

1/2 cup

peas, fresh or frozen

2

–

3

tablespoons Parmesan cheese, grated
Lemon wedges for finishing, if desired
Watercress Pesto
3 cups

watercress leaves, tightly packed

1/4 cup

grated Parmesan cheese

1/4 cup

pine nuts, toasted

1/2 cup

olive oil, divided

1

clove garlic, roughly chopped
salt, to taste
---
Instructions
Make the Pesto
In a food processor, combine watercress, pine nuts, garlic, and 1 tablespoon of olive oil.
Pulse until all ingredients are broken down.
Add the parmasen cheese and turn the food processor on to medium speed.
Slowly drizzle in the remaining olive oil, until pesto is desired consistency.
Season with salt to taste.
Make the Pasta
Fill a medium sized pot with water and bring to a boil, add salt if desired.
Once water is boiling toss in dried pasta and cook according to package directions.
When pasta has about 1 minute left of cooking, throw in the peas to warm them through.
Drain peas and pasta with a strainer and pour into a large bowl.
Sprinkle with extra parmasean (2-3 tablespoons), if desired, and mix until cheese is coating the pasta.
Pour in the watercress pesto and mix until everything is combined.
Season with salt and pepper to taste.
Squeeze lemon wedge over finished pasta, if desired.
Notes
*This recipe makes about two large portions, but can easily be doubled for more servings.
Prep Time:

15

Cook Time:

10

Category:

Dinner, Vegetarian

Method:

Stovetop

Cuisine:

American
Keywords: Watercress Pesto Pasta with Peas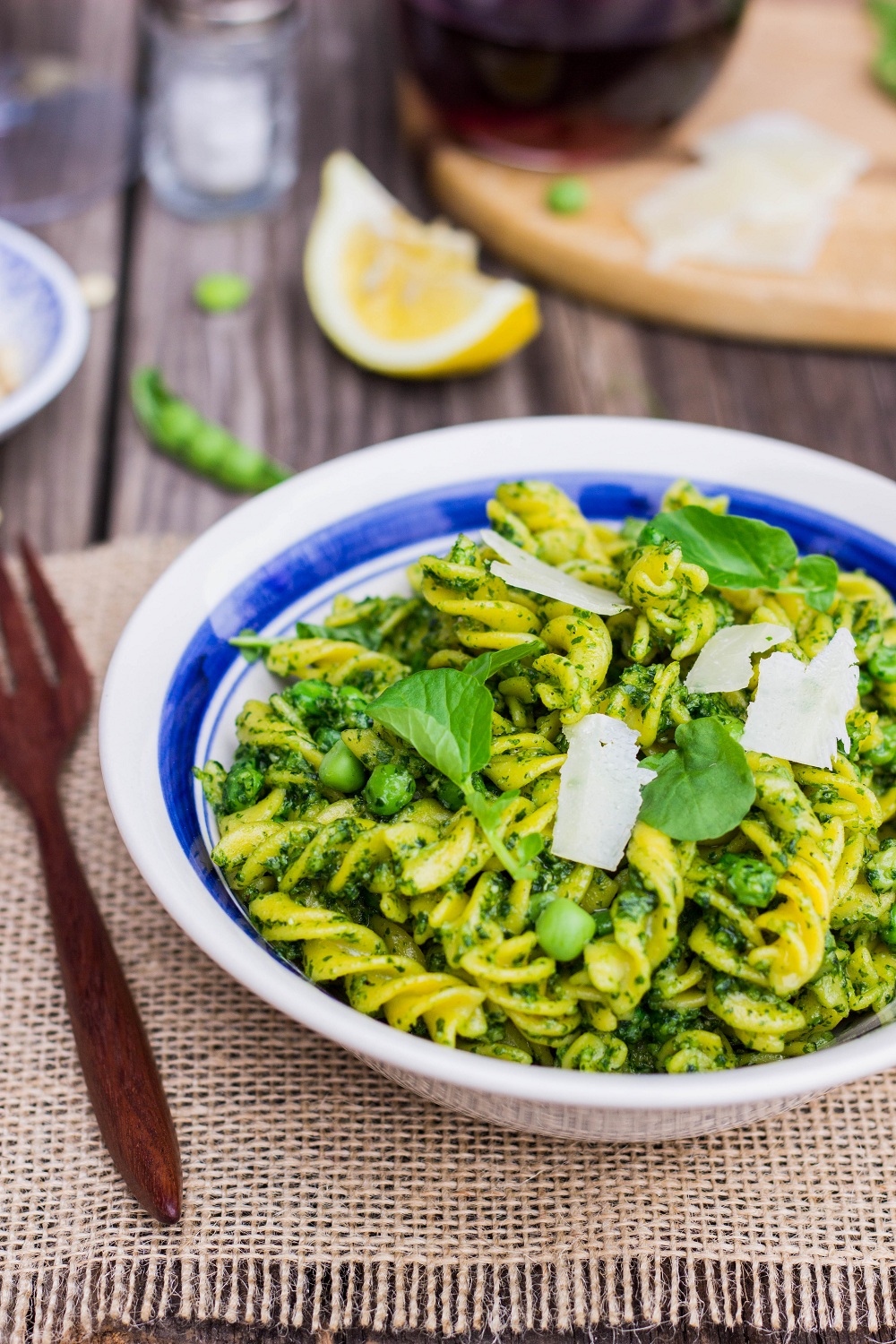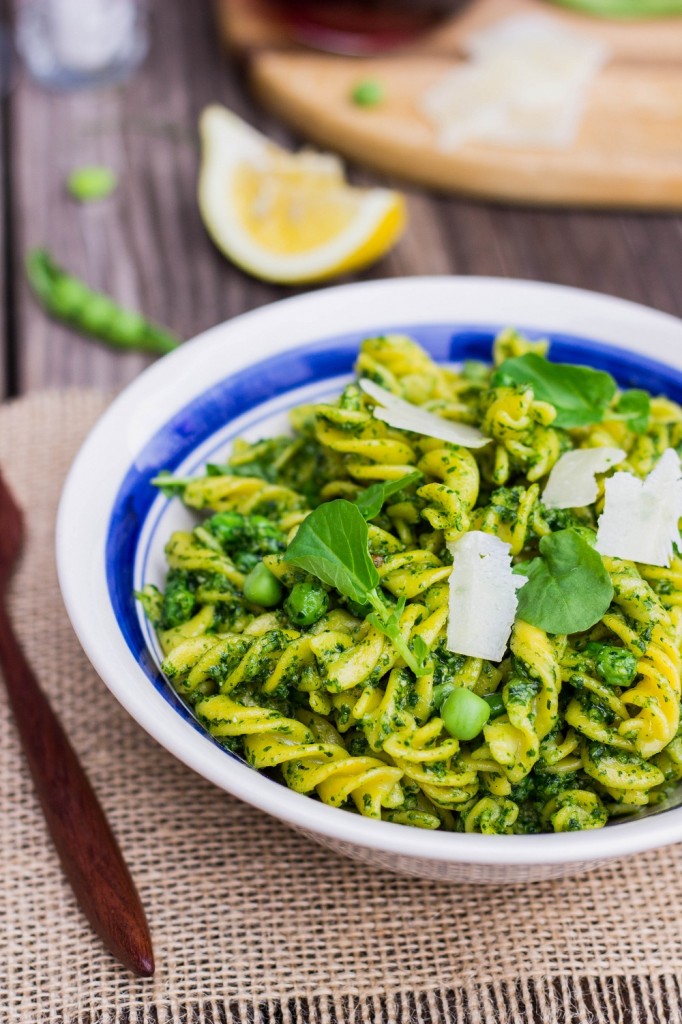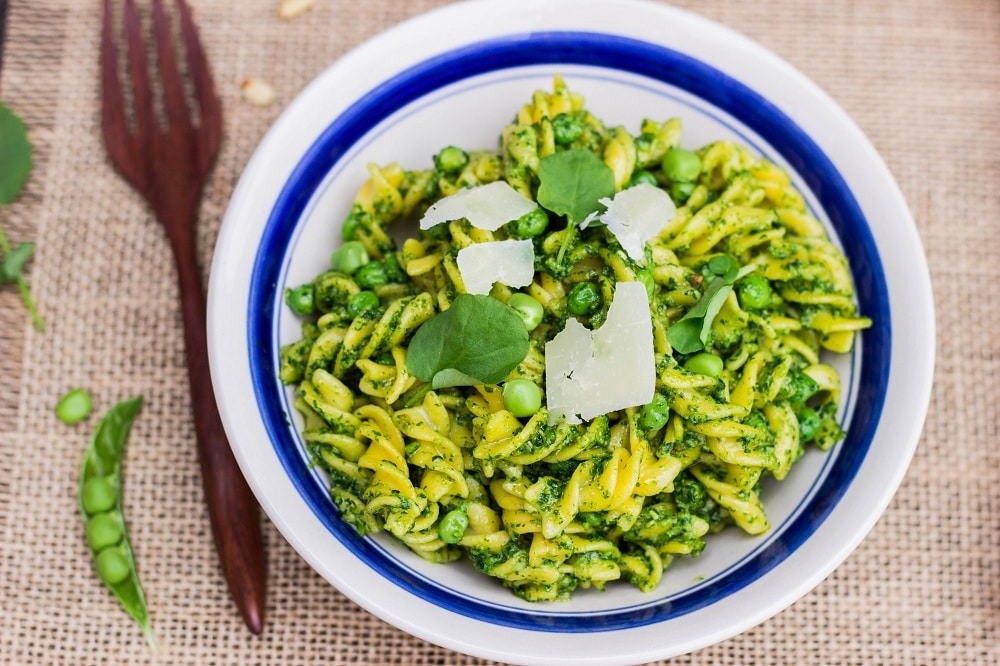 My tired little baby.