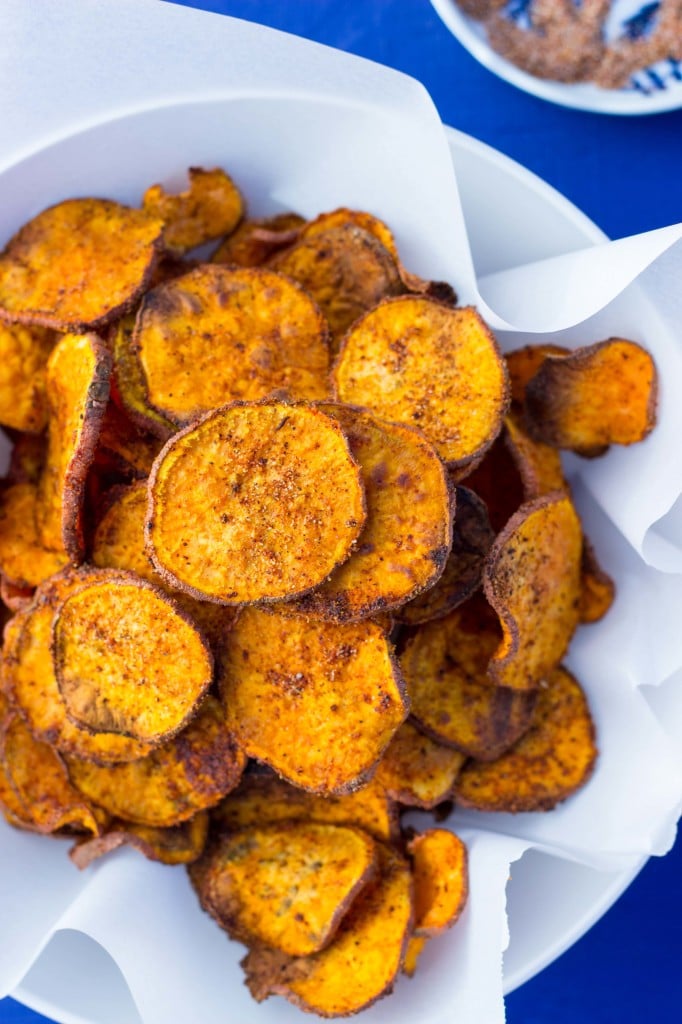 So, I was planning on trying to post more times a week, but instead of the three posts this week I was hoping for, I ended up with one! Ooops, I guess I dropped the ball on that one! Lately life has seemed a little bit crazy and sometimes I feel like I'm too busy to slow down and get organized. I think I need to hire a personal assistant! Anyone out there want to work for pumpkin bread??!
Work has been busy and stressful lately and when I get home all I want to do is curl up on the couch with Cheeto, Modern Family and a glass of red wine. I've been doing this all week and it has been great, but unfortunately I haven't done anything productive. But, honestly it has been really nice and just what I needed!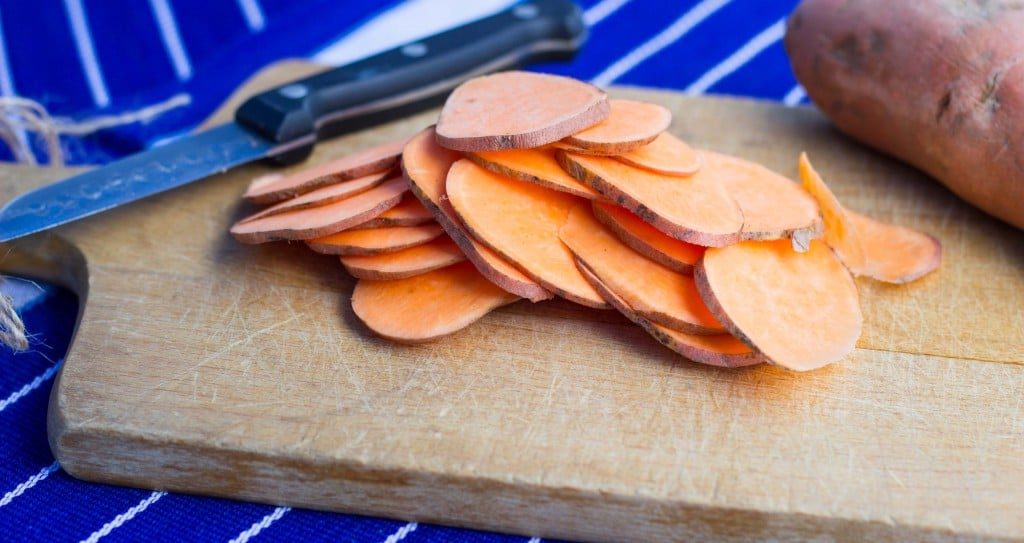 But, one thing I almost always have time for is feasting on chips! I've said it before and it is still as true as ever: I'll eat anything in chip form! And since I already love sweet potatoes with all my heart, it is just an added bonus to eat sweet potato chips. These baked sweet potato chips are taken to the next level with some delicious BBQ seasoning!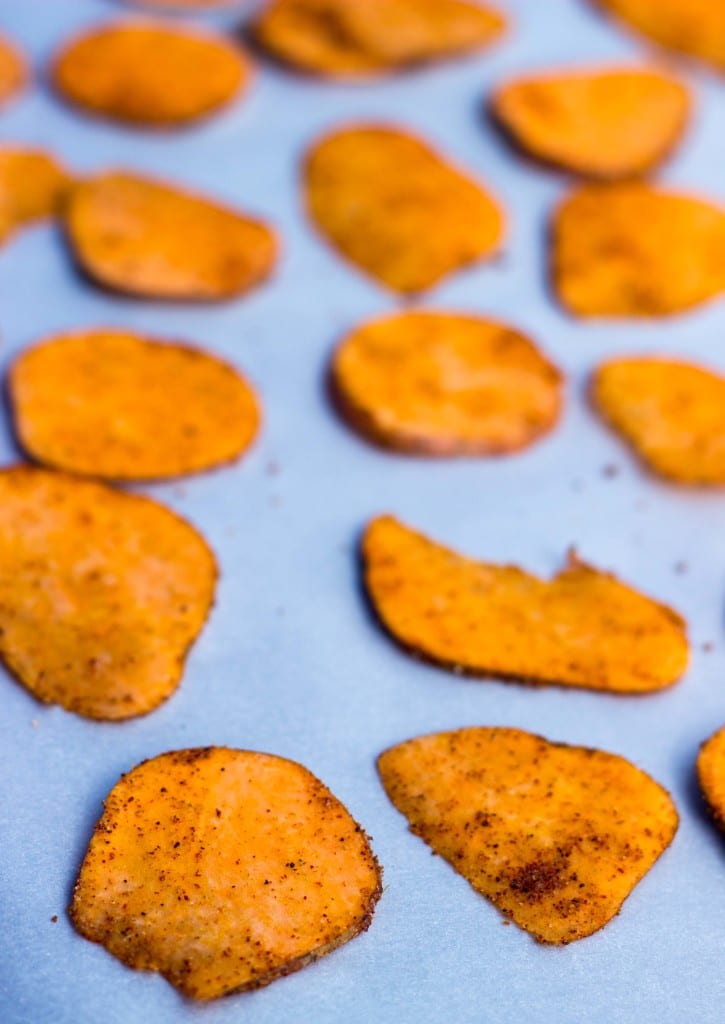 On another note that is just as exciting as sweet potato chips, believe it or not next week is my one year blog anniversary! I kinda can't believe that I have had this little blog for a whole year now. It has been frustrating at times, a huge learning experience, and one of the best things I've ever done! So, stay tuned next Tuesday for a fun GIVEAWAY to celebrate She Likes Food turning 1 year old and also a really awesome black bean burger recipe that is stacked high with these sweet potato chips! Trust me, you don't want to miss it!
Print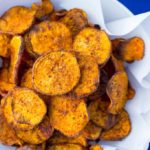 Baked BBQ Sweet Potato Chips
---
3

medium sized, long and skinny sweet potatoes

3

–

4

teaspoons olive oil
BBQ Seasoning:

1 teaspoon

cumin

1 teaspoon

paprika

1 teaspoon

garlic powder

1 teaspoon

onion powder

1 teaspoons

salt

1 teaspoon

chili powder

1 teaspoon

brown sugar or coconut sugar

½ teaspoon

smoked paprika

¼ teaspoon

black pepper
---
Instructions
Pre-heat the oven to 325 degrees F. In a small bowl, add all of the BBQ seasoning ingredients and mix until combined.
Using a mandolin or large, sharp knife, slice the sweet potatoes into thin slices, about 1/8 inch thick. Place the sweet potato slices into a large bowl and drizzle with olive oil (about 3-4 teaspoons, more if needed) and sprinkle with BBQ seasoning. Toss until all sweet potato slices are coated with olive oil and seasoning.
Line a large baking sheet with parchment paper. Place sweet potatoes on the tray making sure that they don't overlap. You will need to bake sweet potato chips in batches. Bake 20-30 minutes, flipping chips once, until crispy. Let cool for 5-10 minutes and they will harden up a little bit more.
Category:

Appetizer, Snack, Gluten Free, Vegan